This painting is called "We Made It." Panorama-format, it's 12″ x 36″.
A couple stands under a regal silver tree, an unbelievably enormous full moon rising before them into a deep blue star-filled sky.

The story I imagine is that the couple has been through many challenges over the years, but they are still together and have reached a milestone in their lives together–hence the title, "We Made It."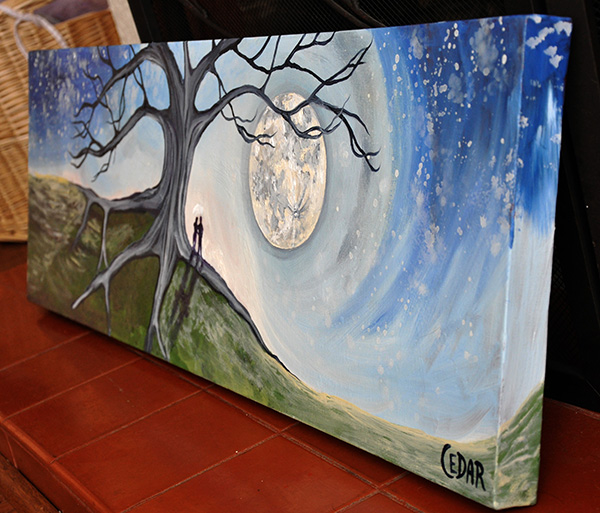 They can hardly believe how far they've come and that they are still intact after the overwhelming whirlwind of stress and big changes that life has thrown at them. The feeling is a mix of deep gratitude, accomplishment, celebration, relief and joy.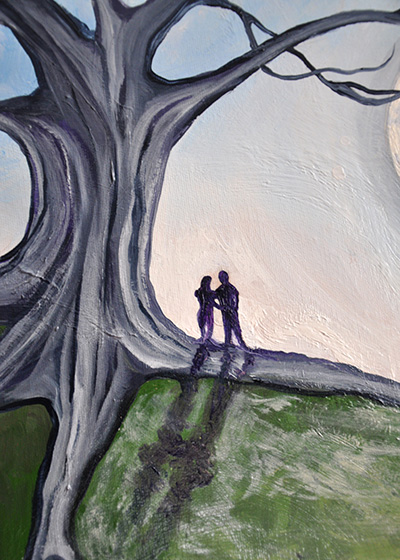 Their long shadows spread out into the foreground, as they are silhouetted by moonlight.
This shared moment is made particularly memorable by the vision of the impossibly gigantic full moon! I took time with the details of the moon's cratered surface. The moon is painted in a warm white, in contrast to the cool whites in the rest of the painting, giving it a golden glow.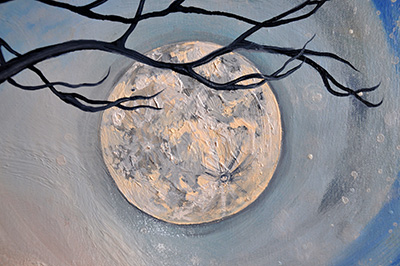 The dark silver tree is contrasted against the bright moonlit sky, the twinkling stars scattered across the blue.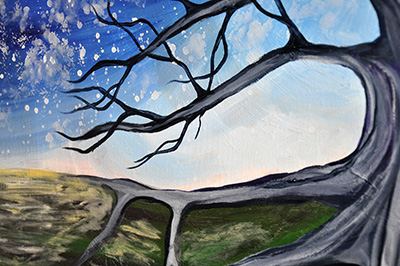 The painting continues around onto all the edges.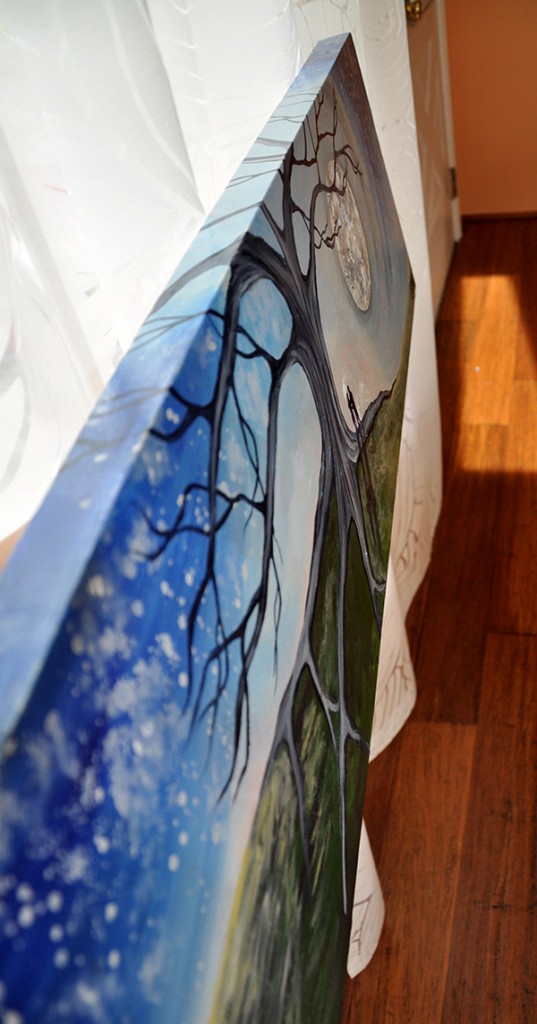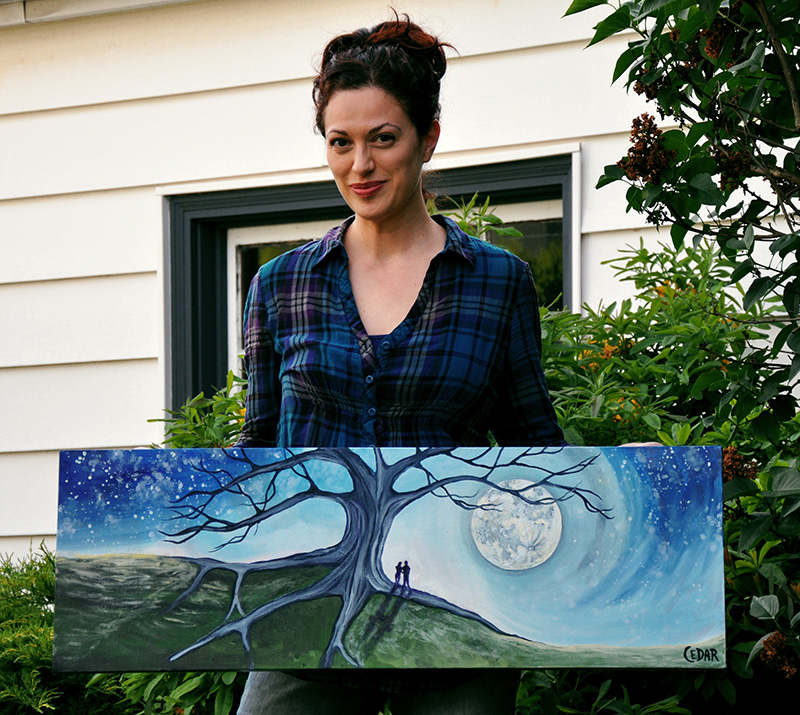 The ART BY CEDAR SPRING SALE opens THIS SUNDAY, May 15th!
You can see a price list for many of my new works of art that will be available, here. I will be posting updates on Facebook when the sale goes live, so follow me there if you haven't yet.
I'm hoping that the perks I'm offering–free shipping, multi-painting discounts, and no-interest extended payment plans, will make it possible for a lot of art lovers to get something beautiful to add to their homes. If you have any questions regarding the sale, as always, you may email me!