This whimsical painting is called "Runaway."

I started with this rolling green landscape, and a full golden moon hanging in the sky above the hills. The sky is rich with hazy blue clouds and a spattering of twinkling stars.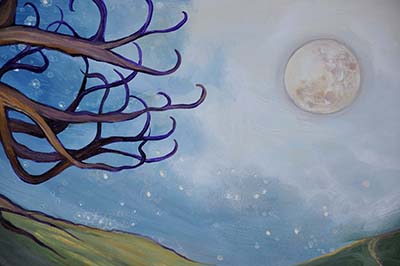 To me, it looks like the tree, with its curved branches reaching, is calling out, beckoning towards the moon on its path through the sky.
After I painted that part, I sat back and looked at the painting, asking myself what else it needed. Suddenly, I envisioned this little person, sprinting down the hill towards the tree, his path lit by the big moon overhead. It had to be. I added him, and it transformed the image into something fun and exhilarating!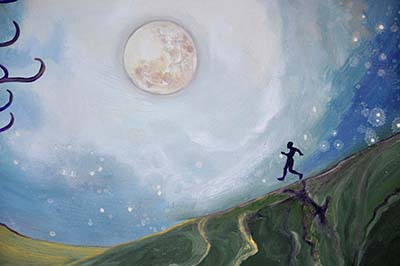 I like that he's running toward the tree–if not his final destination, it will be a stop on his journey.
The painting wraps around all the edges.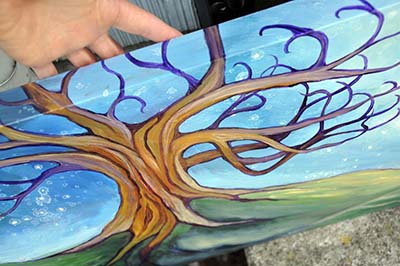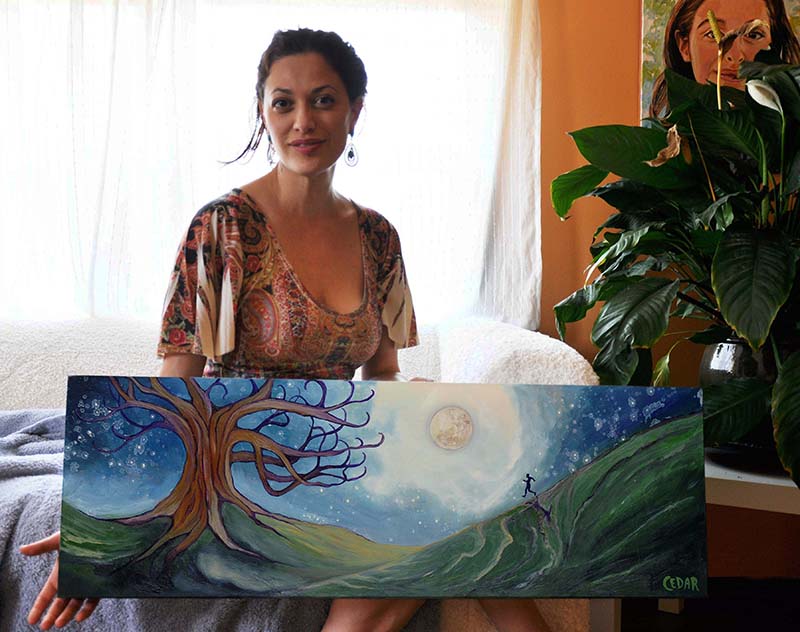 Imagine the freedom of running through this glorious landscape into the bright starry night!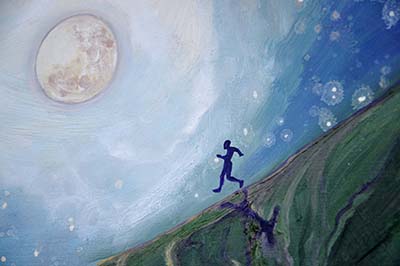 The Art By Cedar Spring Sale is officially underway as art lovers are making their choices and taking advantage of the free shipping and payment plans! Make sure to go check it out if you haven't yet. There are still plenty of awesome paintings left to be claimed!
You may email me if you have any questions.