Here is another multi-panel painting–this one 5 panels, adding up to 5 feet across!

This one is to hang on a large wall, so everyone is drawn to it from across a room. It's called "Stargazer."
A continuation on my "Thinker" theme, this painting has a similar color scheme to my painting "Five-Year Plan," filled with red-orange and gold. The person in this one is positioned a little differently, but is still clearly in a thinking pose, clasping her hands around her knees, with her head leaned back against the tree as she looks up and out at the star-filled sky.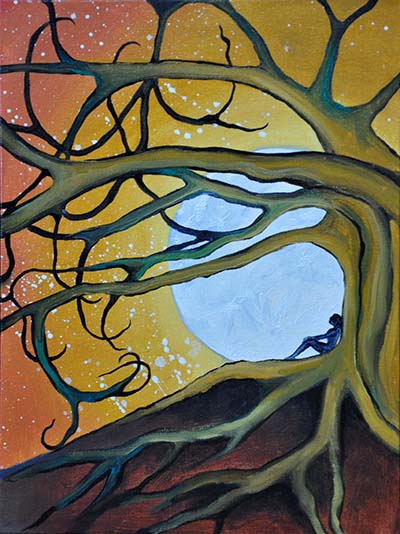 The way the branches weave and arch gracefully through the sky, curving at their ends, remind me of dancers. The bright moon filling the whole sky with a golden light enhances the dramatic form of the tree.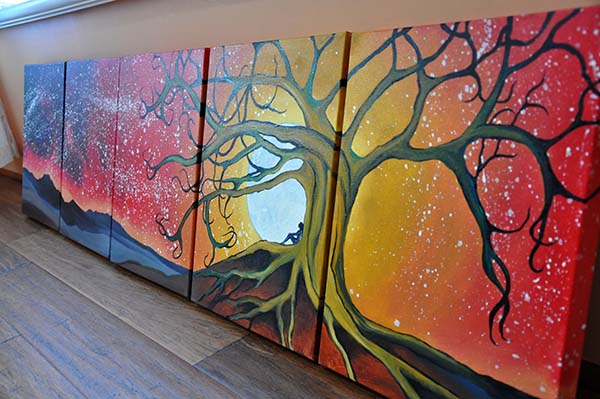 The mountains in the distance range in color from ash blue to inky purple, while reflected orange light from the rising moon glows on the horizon. The sky spreads out to infinity, whole galaxies showing up as clouds and streaks of burning white stars.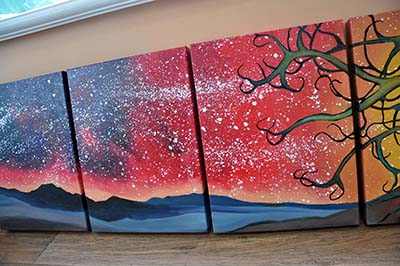 The multi-panel dimension of this piece is really cool! The edges of the panels are cross-sections of the image.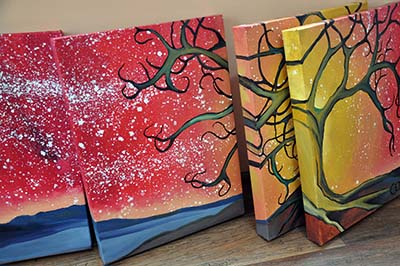 The 5 separate canvases stack for easy shipping, making it possible to have a gigantic painting for your home without the usual hassles of transporting large pieces of artwork.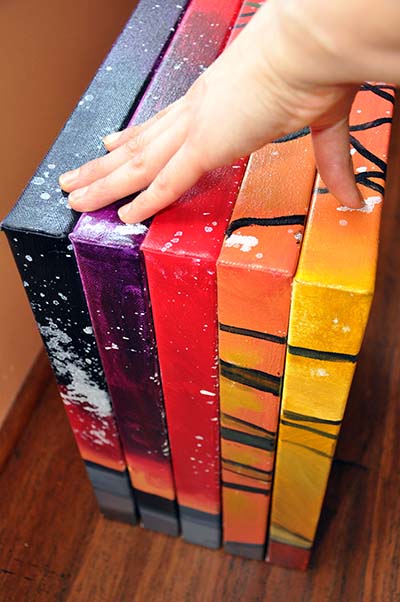 This is one of many new paintings that will be included in my Spring Sale, May 15-30. It opens in only 6 days! Don't miss it!