Here is "Moon Watcher."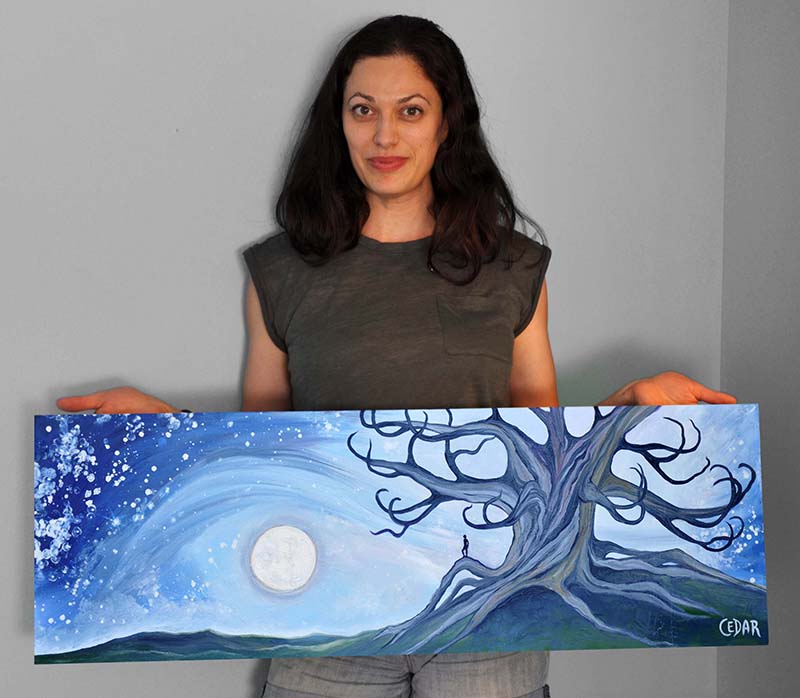 This Tree of Life is enormous, ancient and regal.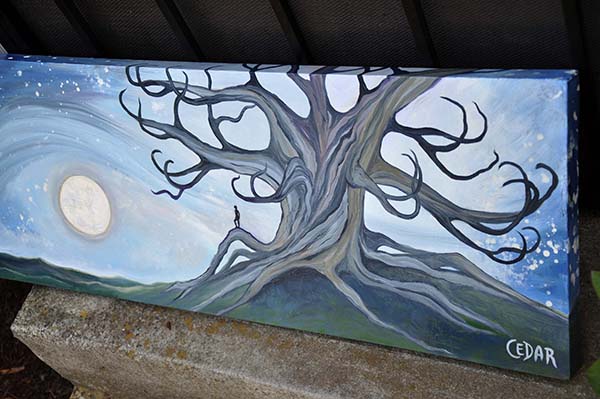 The giant full moon hangs near the horizon over deep green hills. And standing on top of one of the tree's roots, which rises up out of the ground like a lookout tower, is this little person. She surveys the landscape spread out below, the streaks of atmosphere in the starry sky, and the quiet, beautiful moon.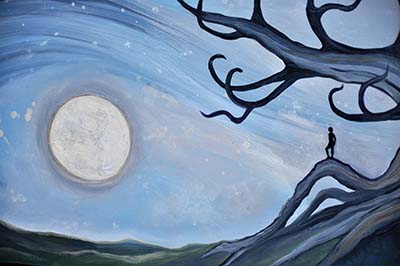 I imagine her as cultivating her own independence. She's an intrepid adventurer!
To me, it looks like she is drawing strength from the sturdy tree. The whorls and contours of the massive trunk are gray, gold and lavender in the milky moonlight.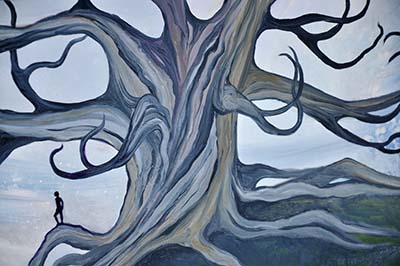 The stars shine like diamonds.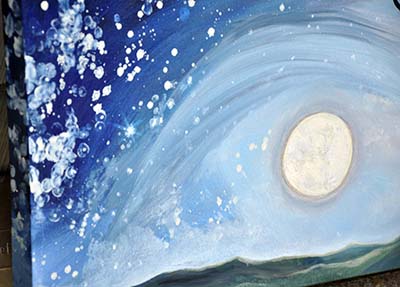 This is one of many new paintings in my Spring Sale that have sold before they're dry! You can expect several of the newly sold pieces to become available as prints on my Fine Art America page over the next few weeks.

If you haven't yet visiting my big sale, check it out. People are taking advantage of the extended payment plans and free shipping to get beautiful art onto their walls. The sale will be up until May 30th!
Invoicing, packing and shipping is keeping me busy this week. I am available if you have any questions–just email.