With the theme of flying leaves still on my mind since my last painting, while also remembering a few previous paintings in which I depicted the silhouettes of flocks of birds, I wanted to paint a dramatic image of both leaves AND birds, seeming to fly towards and around the viewer in a big "whoosh!"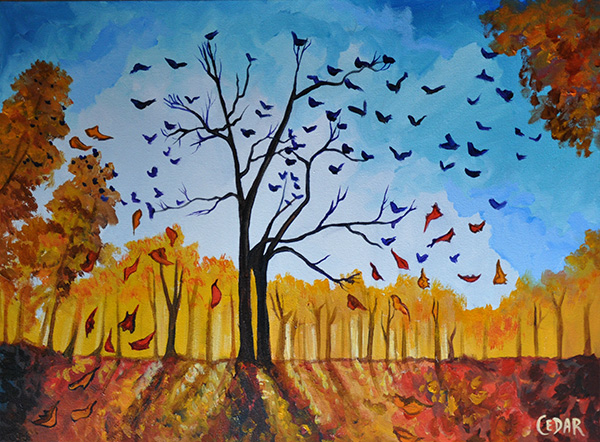 Besides the beautiful movements of all those fluttering little objects filling the canvas, a row of back-lit trees creates a pattern of glowing light and shadow, with columns of light shining through between the trees onto the red and orange foreground.

In some spots, the distant, fuzzy outlines of the birds fly right alongside the colorful shapes of the leaves, blending together against the blue sky like multi-colored confetti.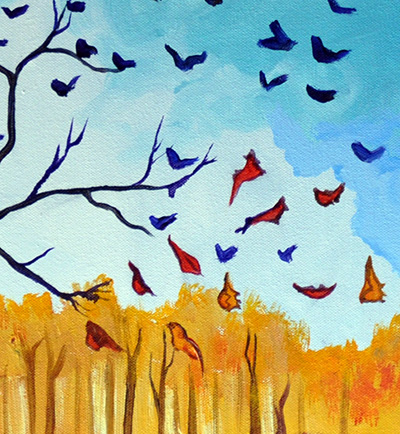 The red/yellow/blue color palette is striking. I love this painting so much!