Here is "Warm Woods."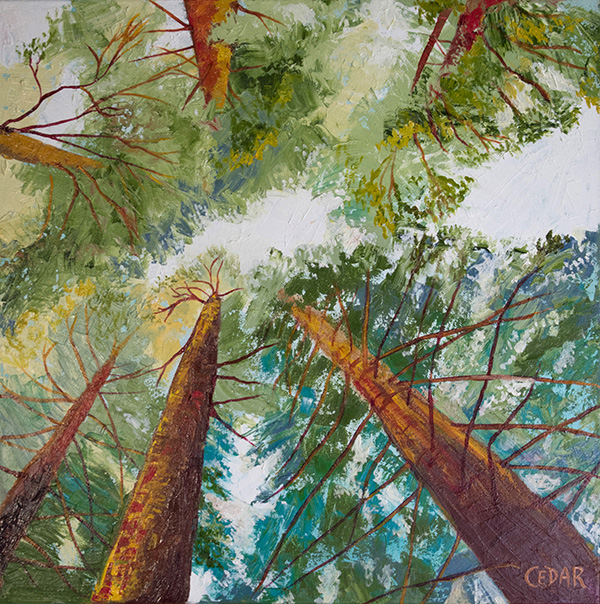 Warm sunlight permeates this painting.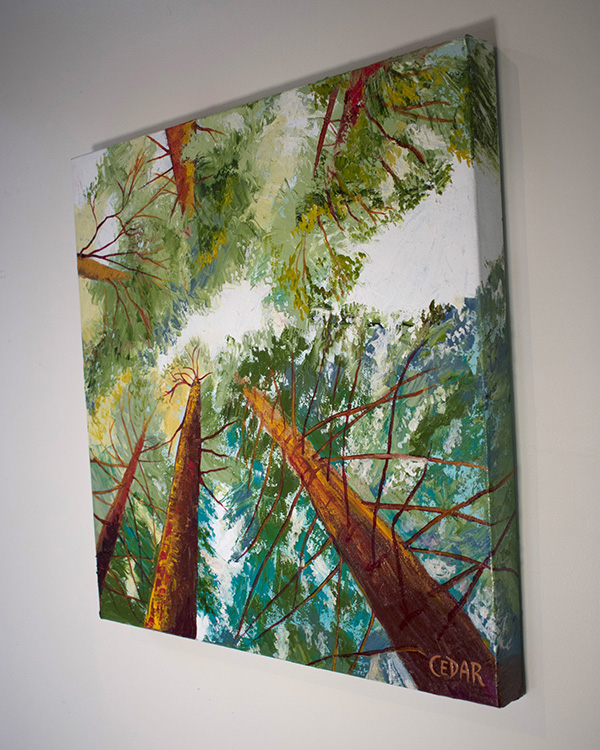 You are walking through the woods on a carefree summer day. The forest rises up around you, the trees glowing in the amber light.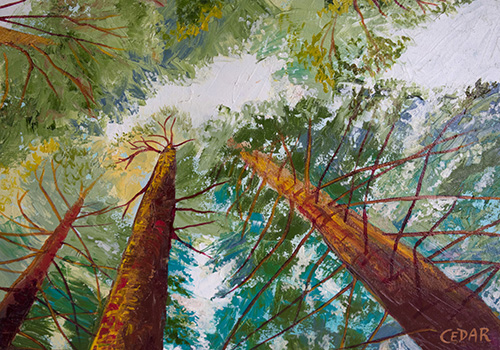 Pops of bright right red and yellow contribute to the feeling of warmth.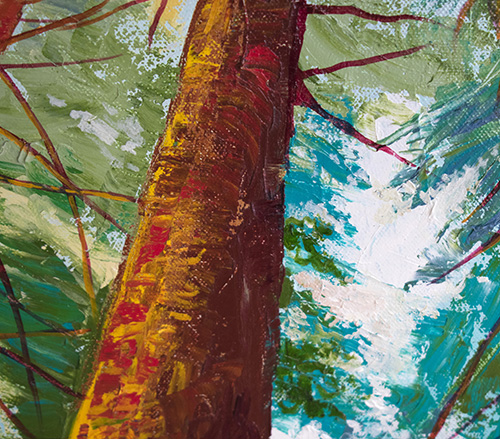 I achieved this loose, painterly style by creating much of the image with a palette knife. Up close, the image is broken down into rough sections of color.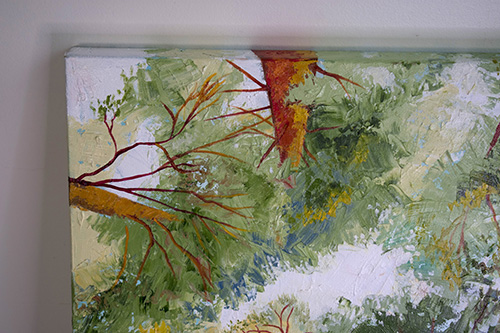 The slightly blurred effect gives the trees a softness. This forest holds the drowsy contentment of a hot summer day full of birdsong.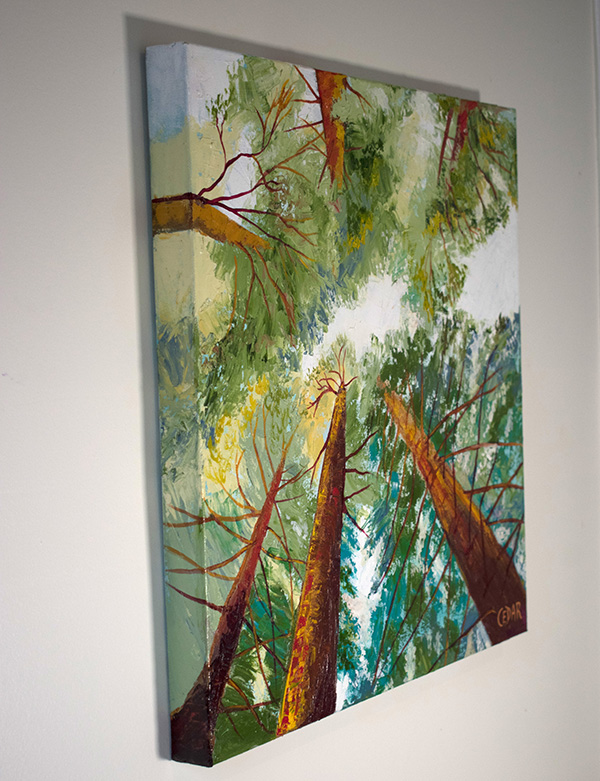 The painting continues around the deep edges of the canvas.