This painting is called "A Soft Enchanting Forest."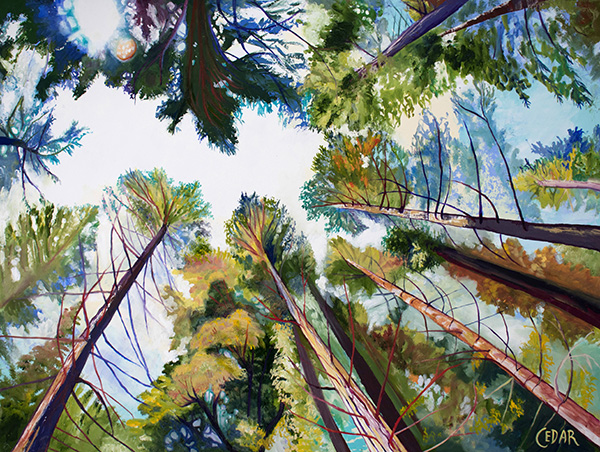 The viewer is encircled by impossibly tall trees drinking in the light from the sky.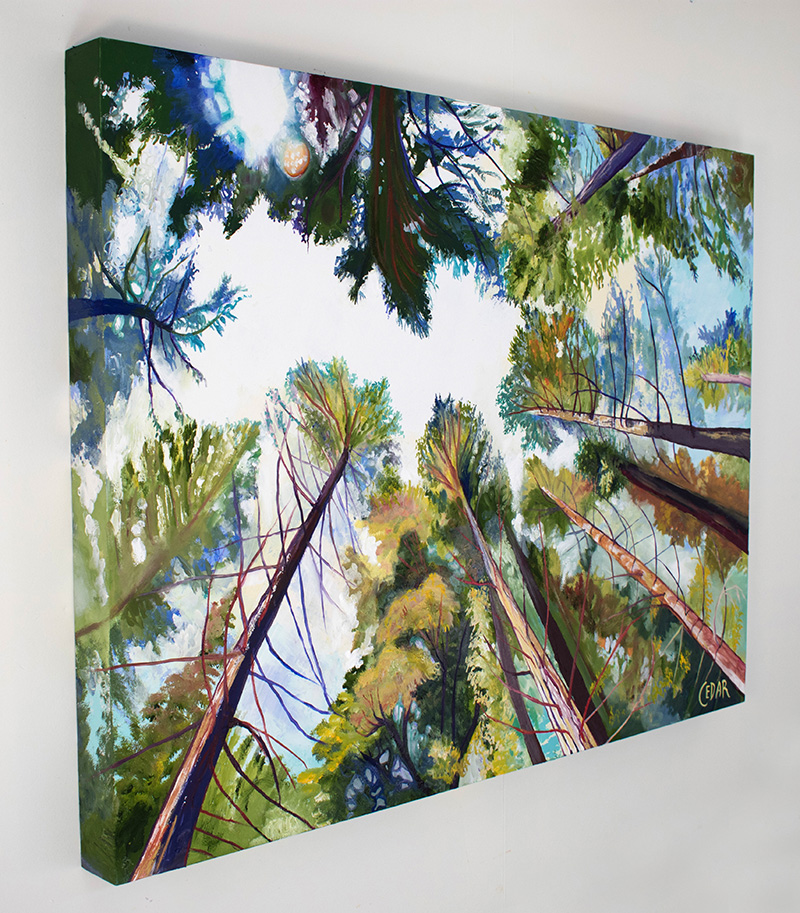 Within the cool depths of this old forest, there are hints at the thick lush foliage that lies in shadow.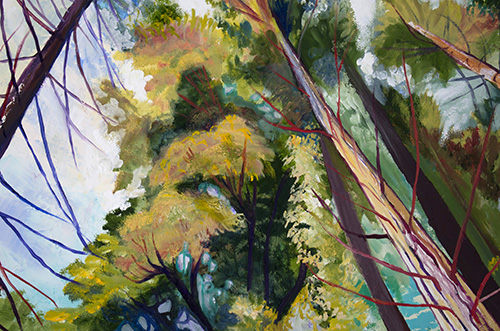 Other parts of the trees are lit bright yellow in full hot sun.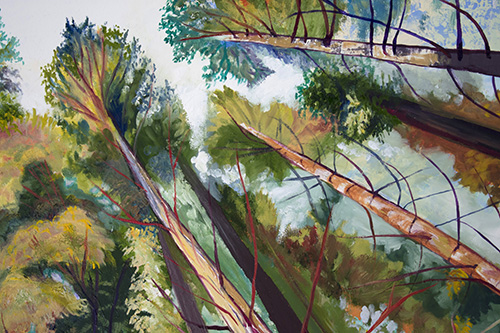 It is a peaceful and alluring setting.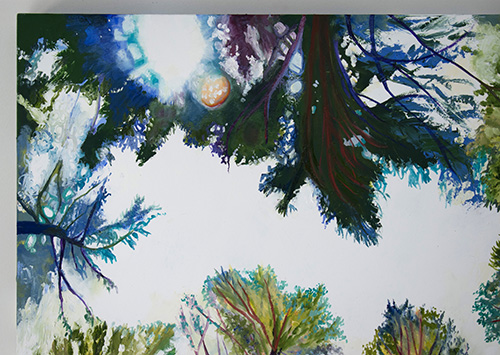 A glowing sun flare bursts through the trees in the top left corner.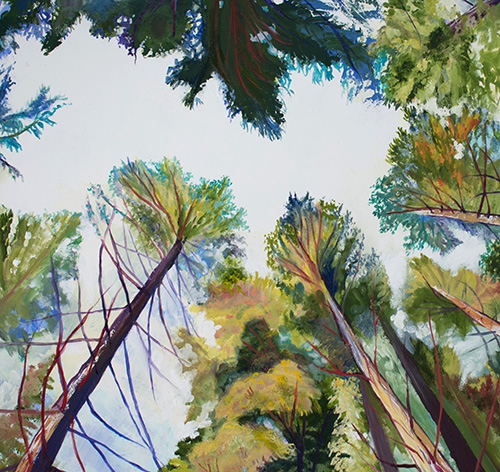 This painting is large–30″ x 40″!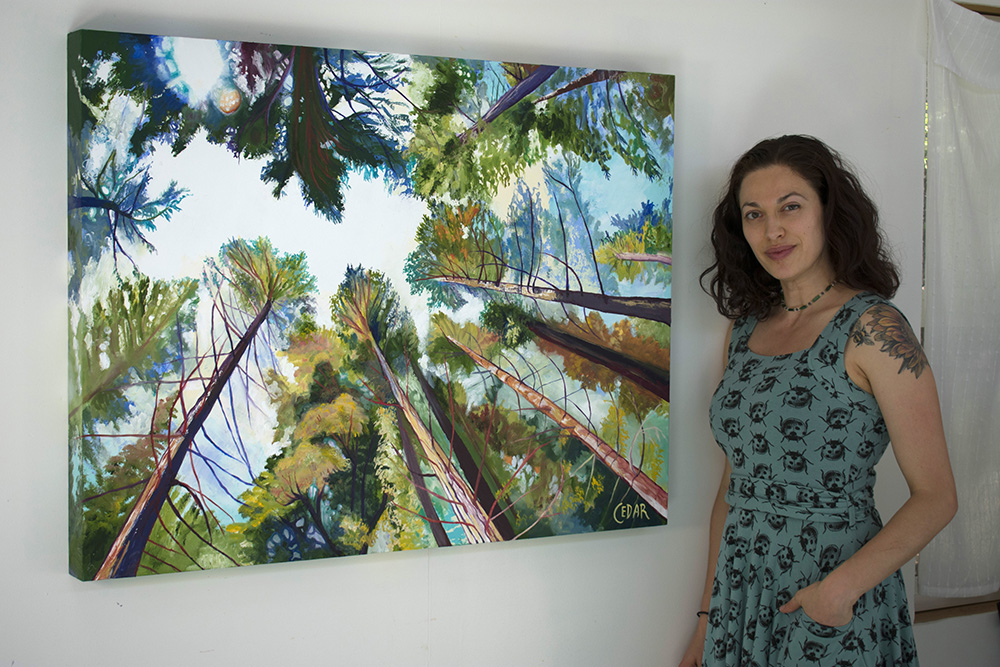 The painting continues around the deep edges of the wood panel, giving the artwork a clean, modern look without the need for a frame.