Here is Warm Woods 2.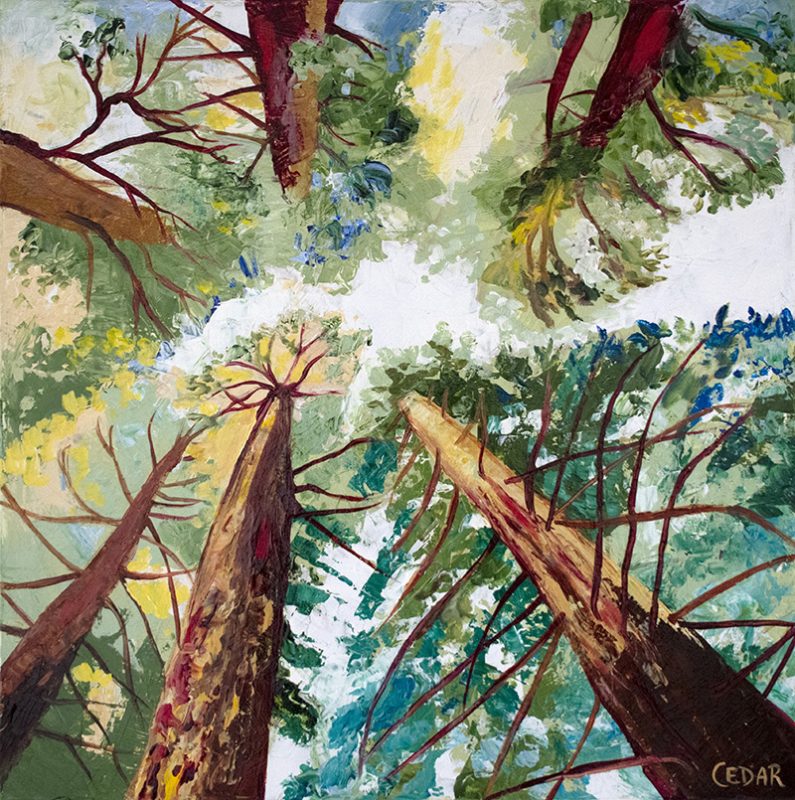 This is a new iteration of my previous painting, Warm Woods, from 2018.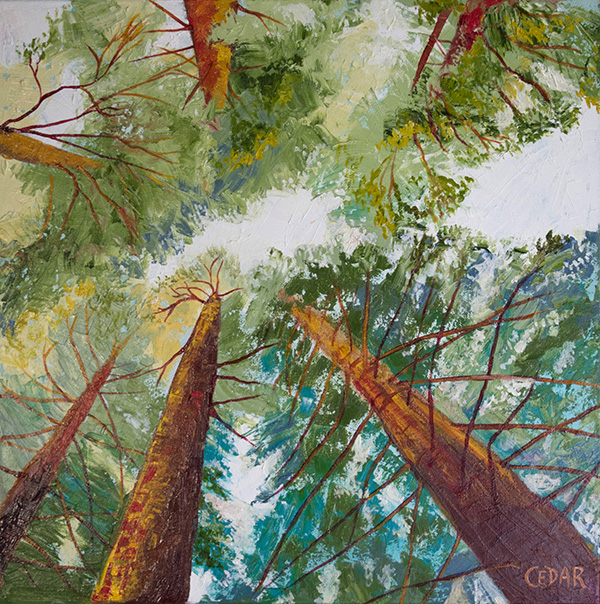 I created this new version on the request of one of my galleries. There was interest in the previous painting, which had already been sold, so I agreed to make one similar. It was a fun challenge to revisit a previous painting with new eyes and to give it a new twist, while maintaining the overall feeling of the image.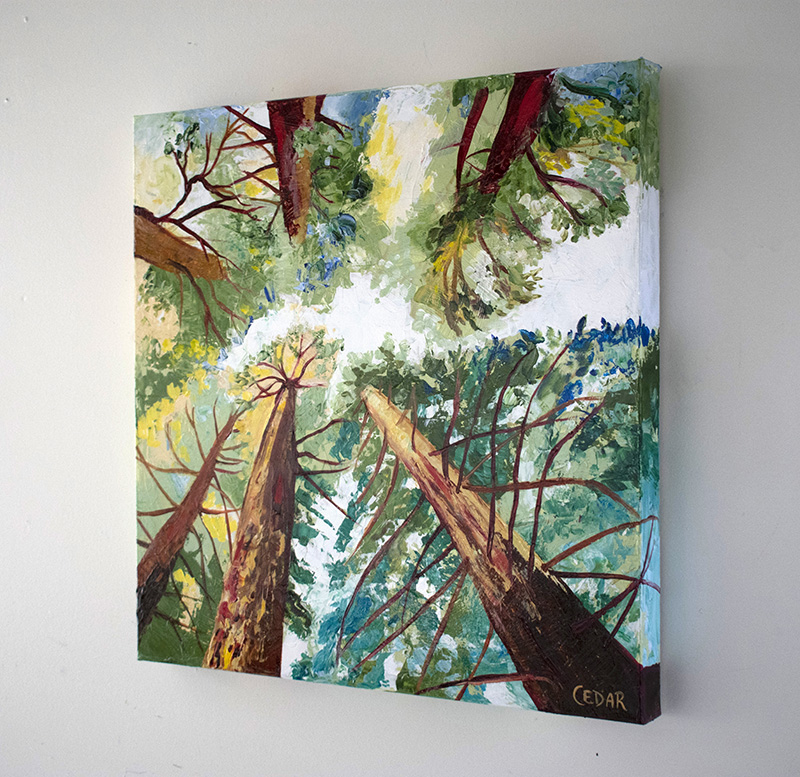 In my description of the original Warm Woods, I said:
Warm sunlight permeates this painting. You are walking through the woods on a carefree summer day. The forest rises up around you, the trees glowing in the amber light.
The slightly blurred effect gives the trees a softness. This forest holds the drowsy contentment of a hot summer day full of birdsong.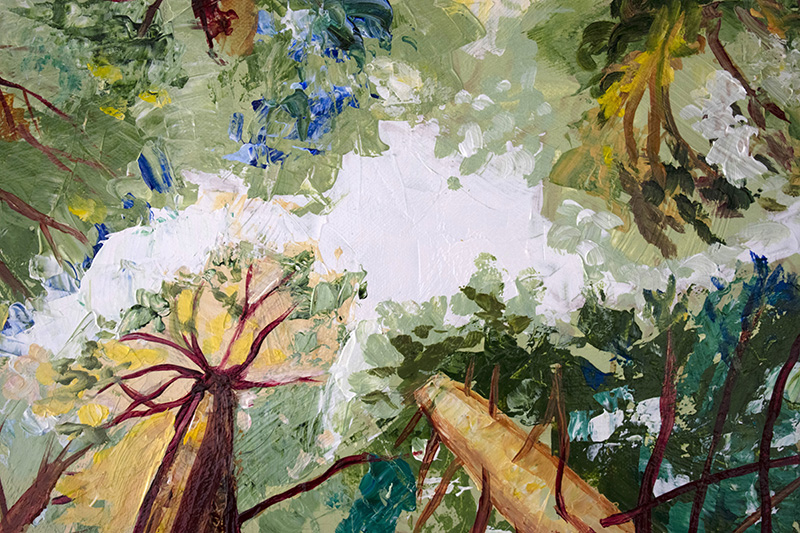 The new painting maintains the feeling of warmth and drowsy contentment, even though the design is subtly different and the colors have been changed.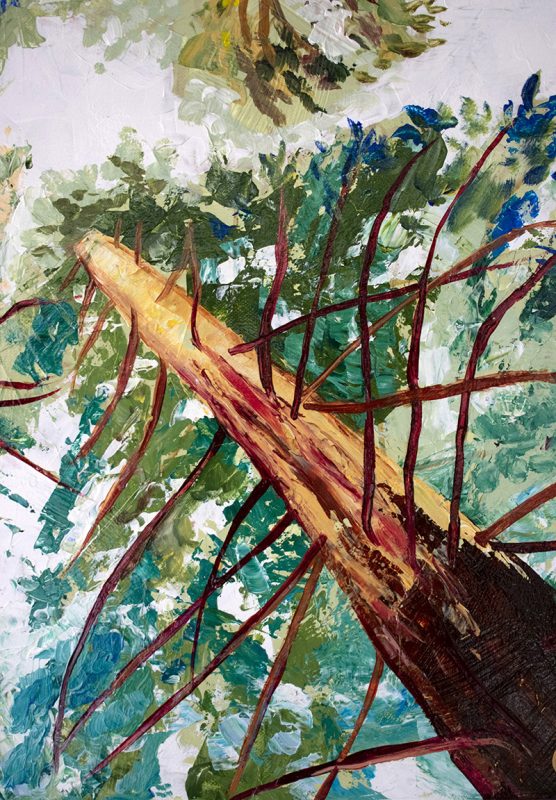 The tall trees zoom up into the backdrop of a bright white sky.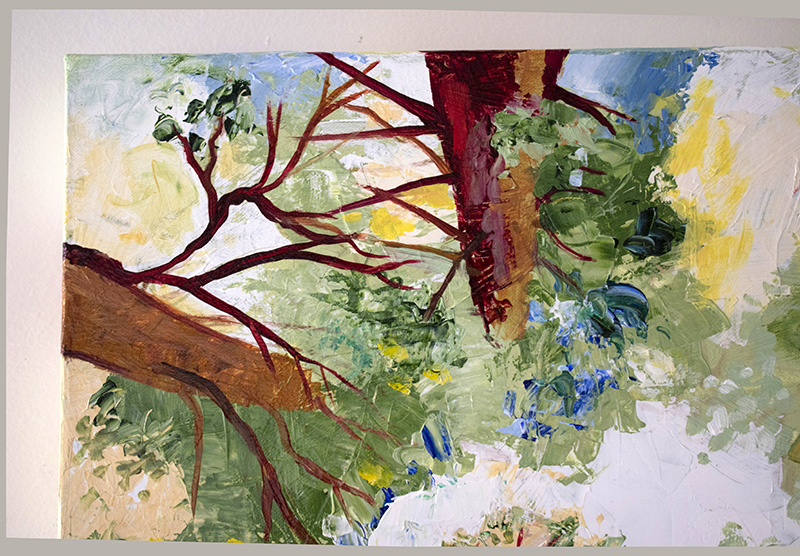 Most of this painting was painted with palette knives, with the small details of the branches painted with a brush.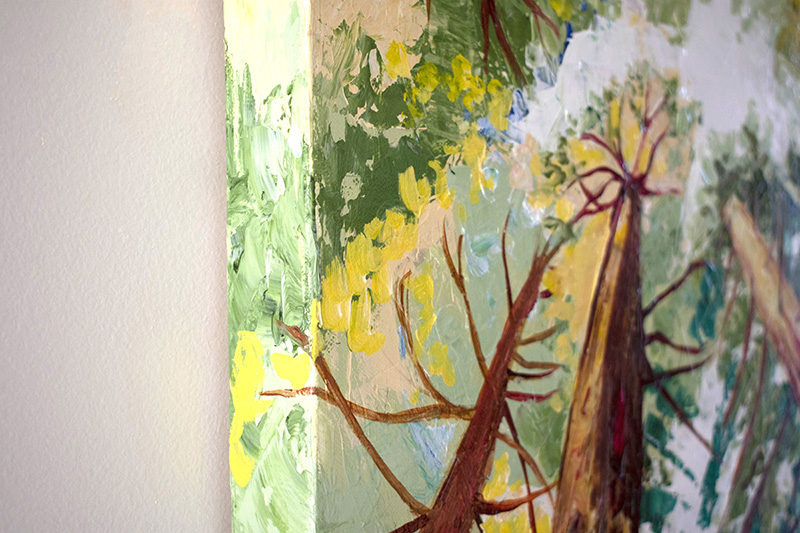 The painting continues around the the edges of the gallery-wrapped canvas. Framing of my paintings is an option, but never necessary, as they are ready to hang as-is.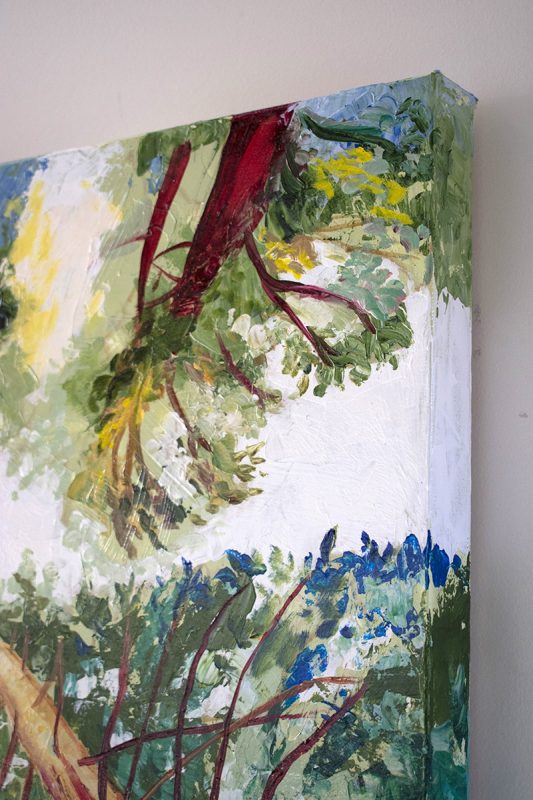 This painting is 20″ x 20″, a medium size that has a big impact in a room without the need to go large-scale.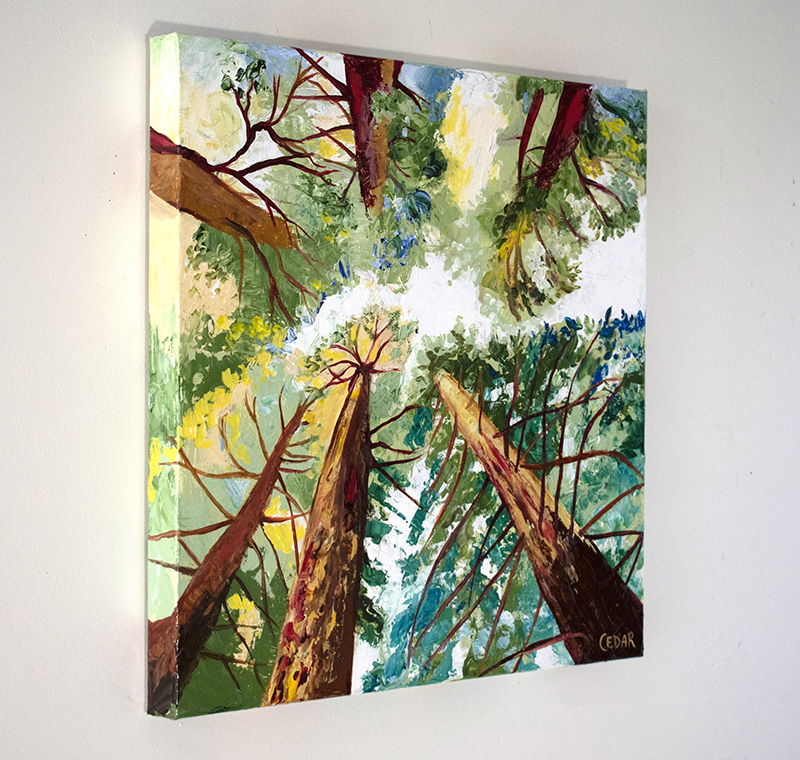 Feel free to contact me with any questions about purchasing the original, or if you'd like to order a print of this painting.