Here's another huge oil painting of the redwood forest–Trees in the Morning, 48″ x 36″.
I've been skirting the line between realism and impressionism/fantasy–making choices about whether to paint the trees as they look in real life, or to use wild colors and elements of abstraction to create mood and evoke emotion. In my recent painting Forest Light, I chose to swing more towards realism. In Red Trunks, I went more towards the colorful fantasy.
This painting, I think, is somewhere in the middle.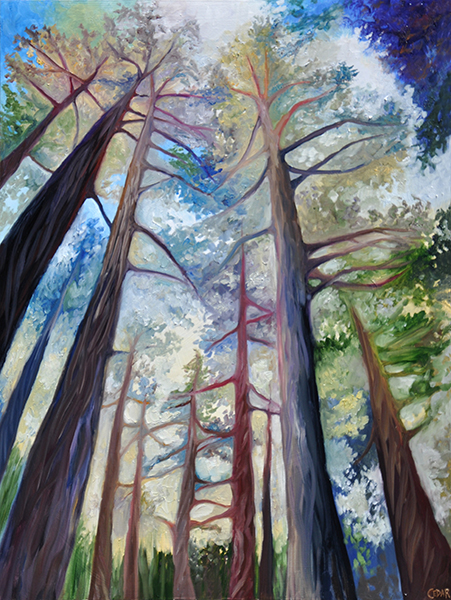 One of my favorite parts of this painting is this section of hazy turquoise and gray-gold foliage in the center.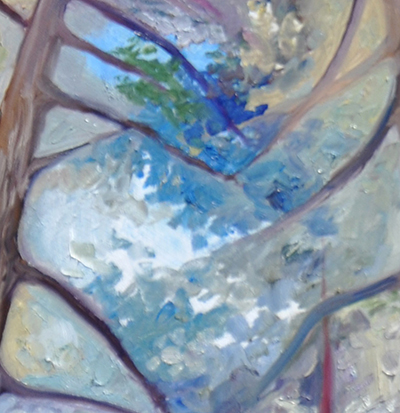 I also love the twisting bark of the tree trunks.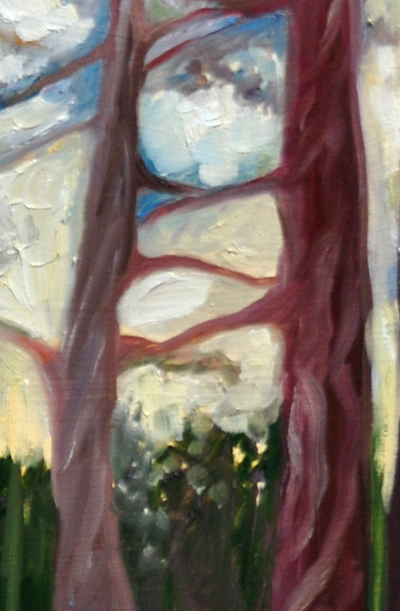 You can see the scale of this painting here: