I've been working on painting lots of small, quick studies on paper. These won't be available to purchase until the sale I have coming up in June/July, and I'm not yet sure how they'll be priced, but they will be affordable.
Right now I'm focusing on fall trees with lots of bright color. I was working on all four of these simultaneously and just finished them a few moments ago. They don't have titles yet–just wanted to share these fun little art pieces with you!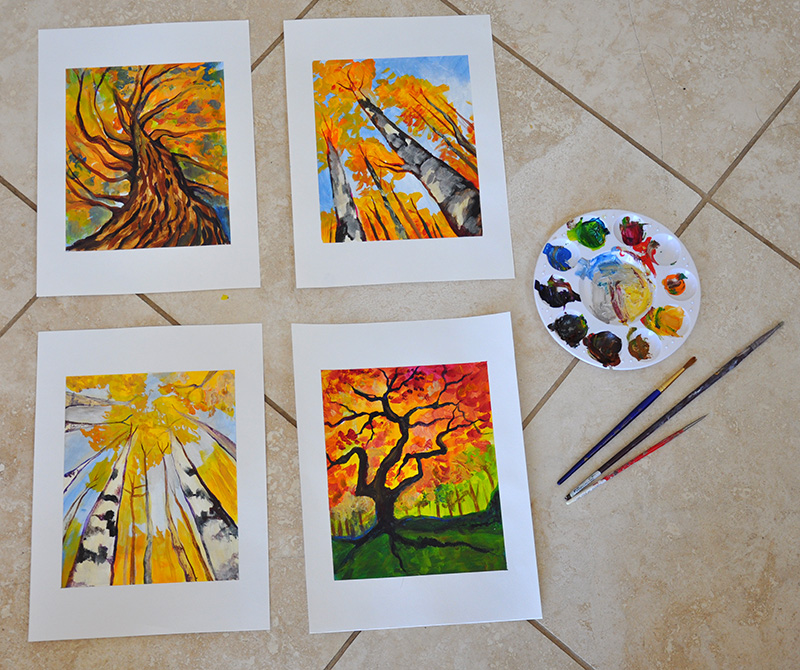 Top left is an oak, bottom right is a Japanese maple, and the others are birches.