I recently agreed to do a painting from this tiny reference photo. This is close to the actual size of the digital photo I was given. They tried very hard to find me a higher-resolution photo, to no avail.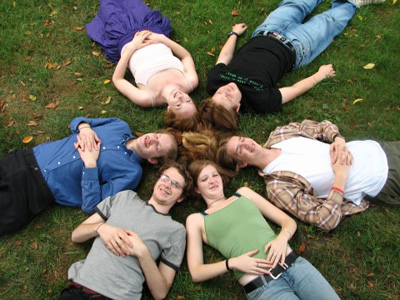 To get a sense of scale, each person's head in this photo is about 20 x 40 pixels. In a high-res photo of a person's face, one eye would be at least this size. Here's one of the faces blown up so you can see what I was working with: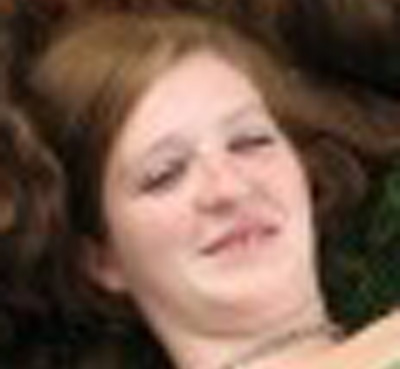 And here's what one eye looks like in a good reference photo. Reflections in the eyeball. Wrinkles and pores and individual hairs.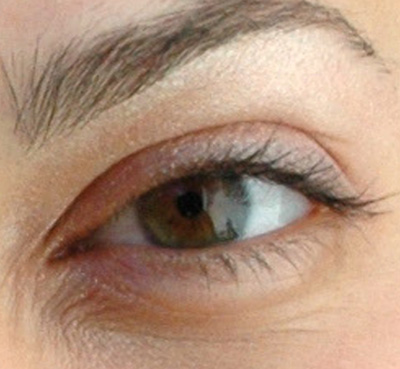 You can see my dilemma. Normally I would say "no way" to a project like this, but I really wanted to do this painting. The people in the photo are the 6 siblings of the Smith family, and their family has been close to my own ever since we all met when I was 14.
I had to do this painting. So I decided to jump in and do the best I could with that photo. Here's the result–it took me many hours.
The Smith Kids
20″ x 20″, Acrylic on Canvas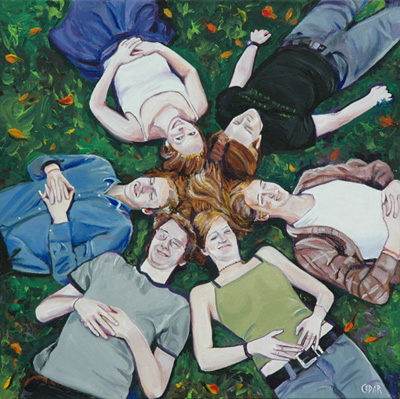 The painting was commissioned by their father as a gift for the oldest daughter (top left) who is one of my most loyal collectors and already owns several of my paintings.
Details of the faces: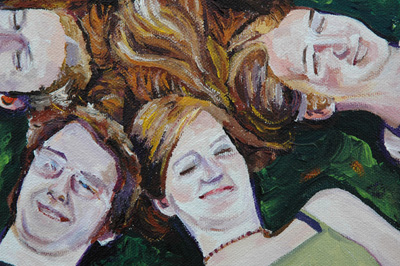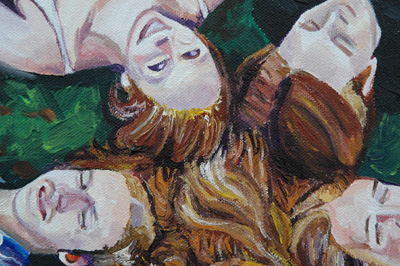 I had to set aside my desire to get a perfect likeness of each person. Instead I worked on getting it close enough so you could tell who's who, and capturing some essence of each personality.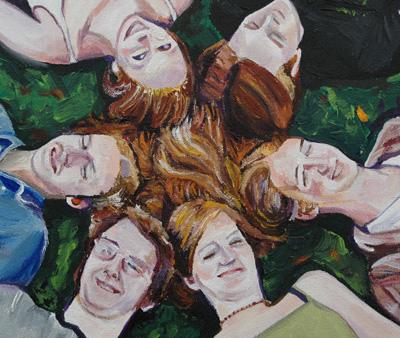 I'm particularly pleased with the hands: