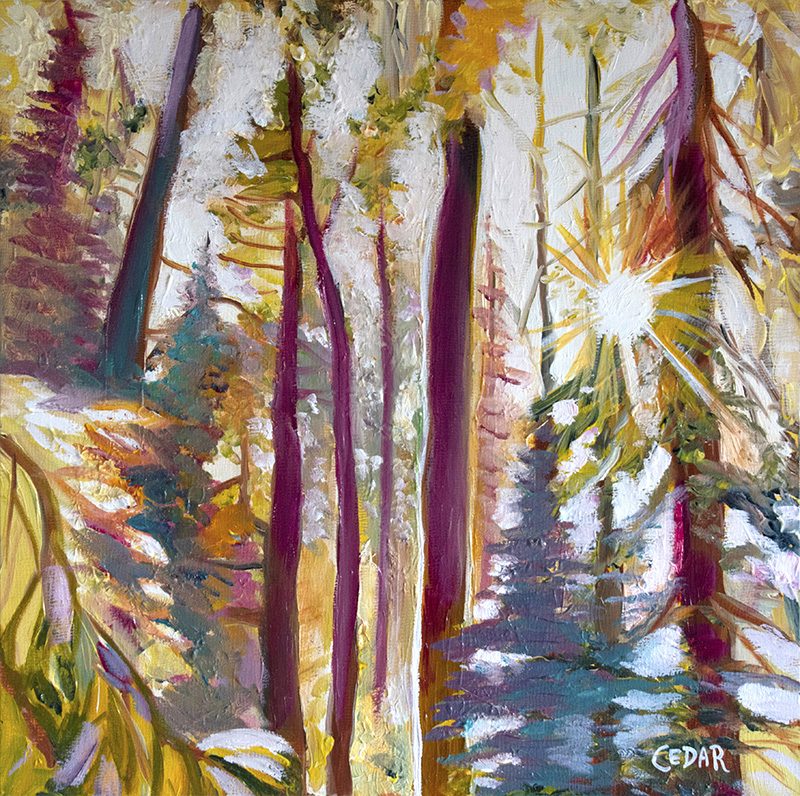 This sunny little painting is called "The Golden Wild."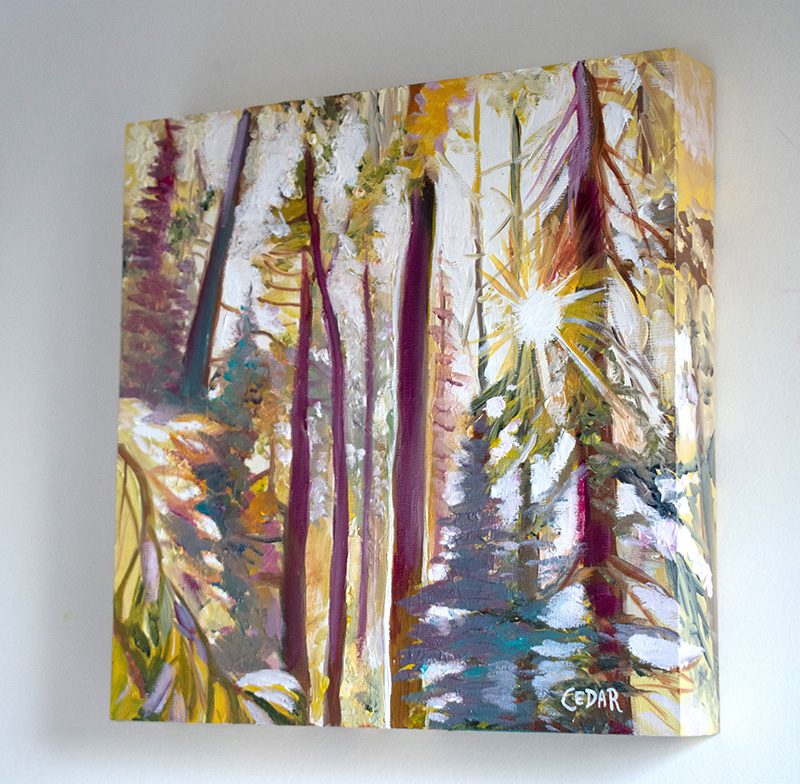 Yellow sunlight floods a raucous tangle of branches and tree trunks, sending its warmth all the way to the forest floor where its brightness lights up the leaves.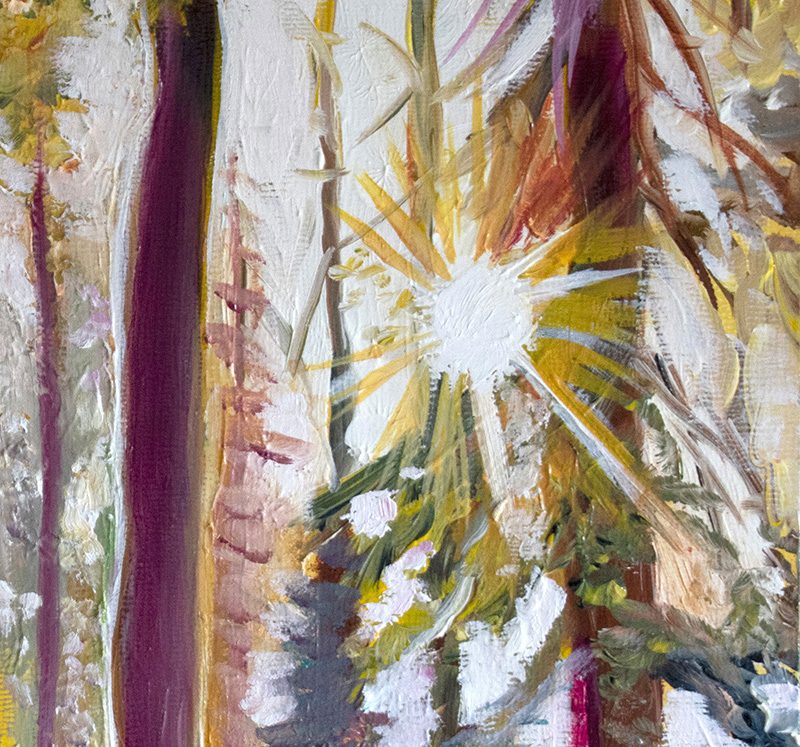 The intense sunburst pushes through to our eyes, its light made up of rough strokes of paint in playful colors.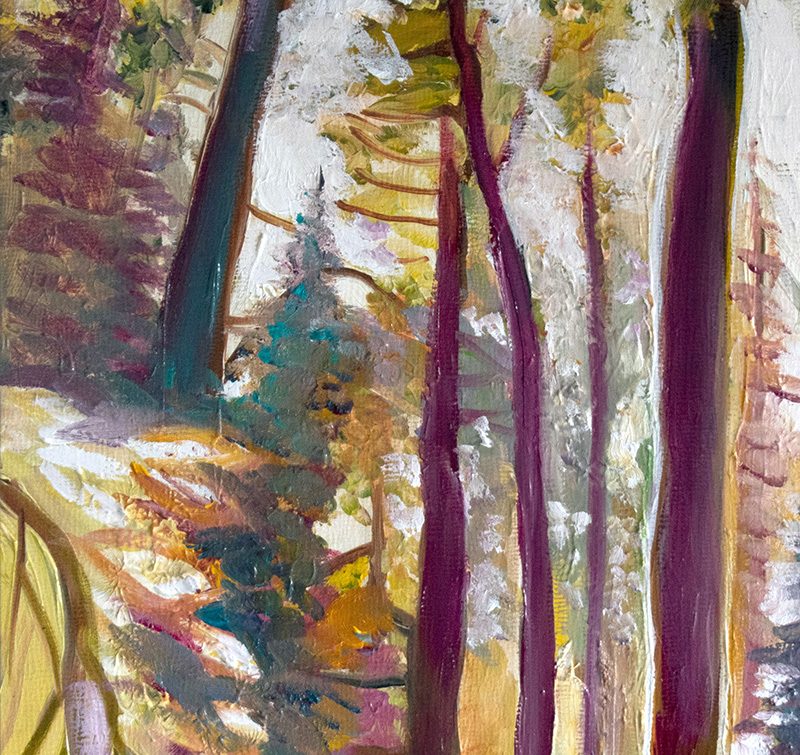 The trees are full of purple, blue, rose pink and gold, the colors energetic and celebratory. It's an image of hiking, breathing, feeling the sun on our skin, tromping through the golden wild.