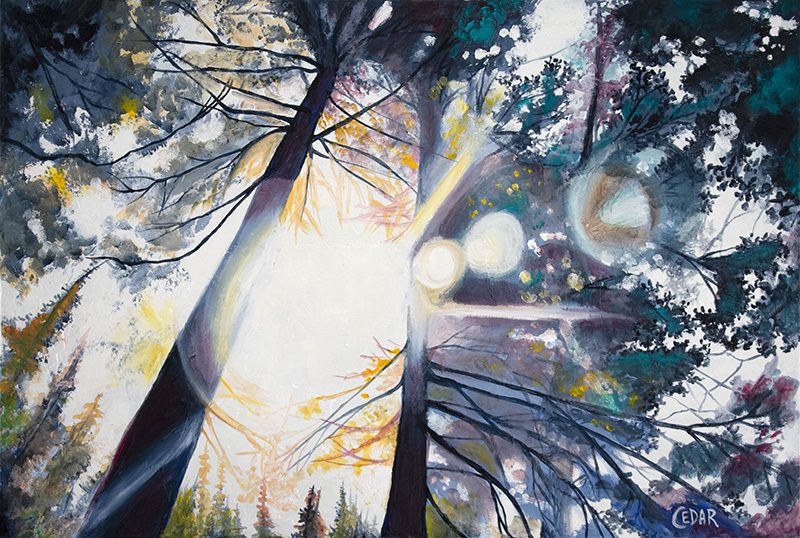 This oil painting is called "Clear Light."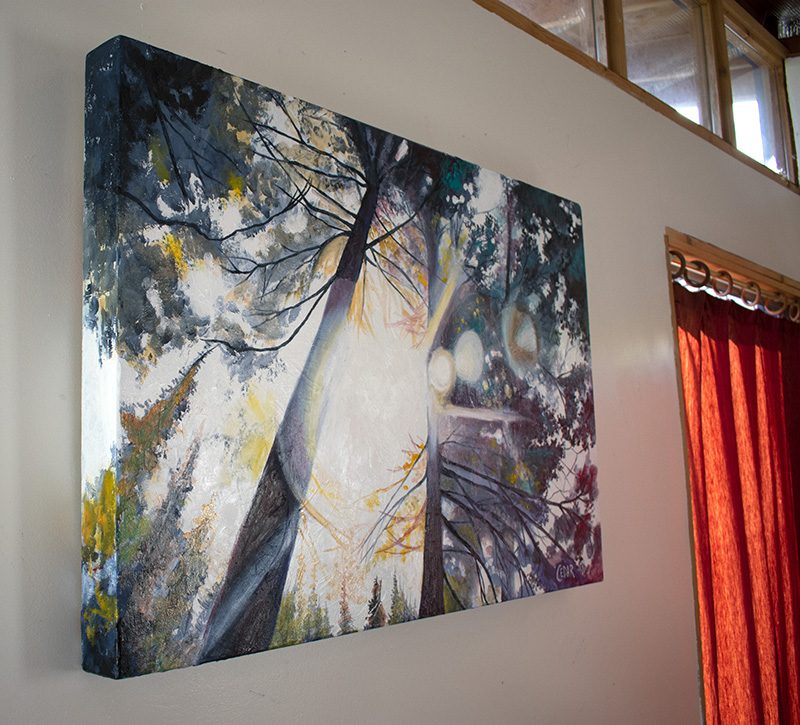 Pure white light shines from the background, dancing before our eyes as the beams of light shift through the trees.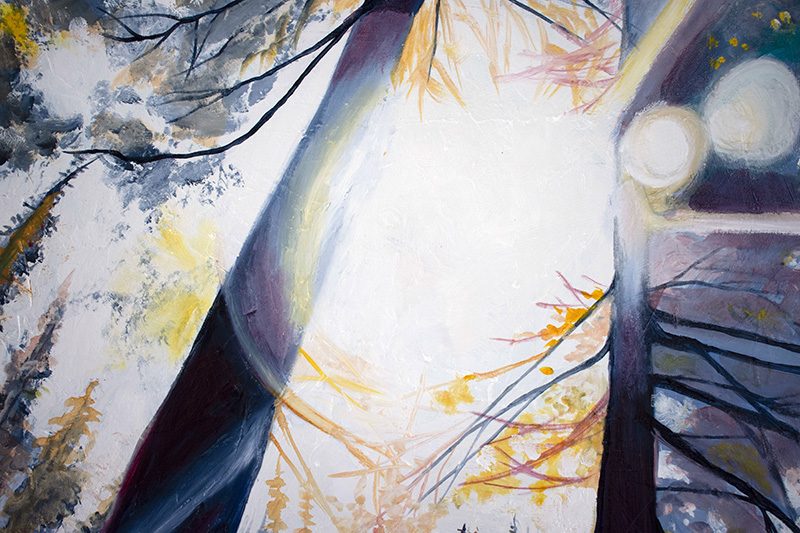 The glowing sunlight is peaceful, simultaneously illuminating and blinding as it washes out details. It throws the whole forest into sharp clarity.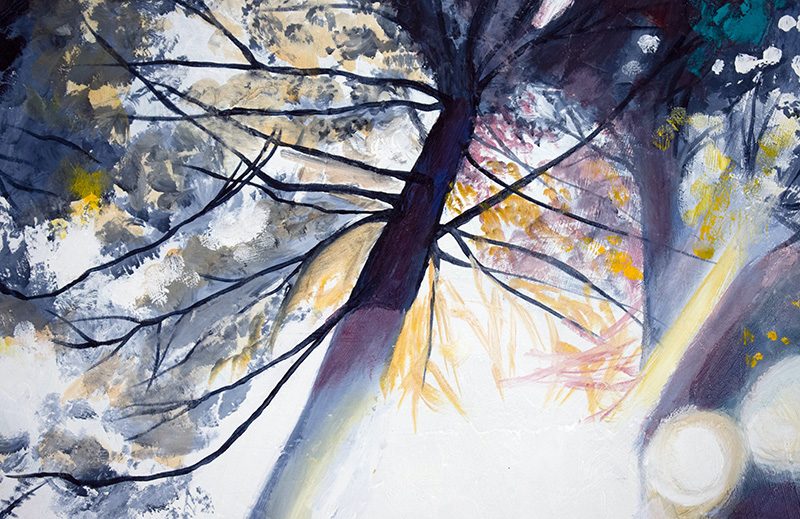 Thin branches intertwine overhead among the soft shapes of the foliage against the sky.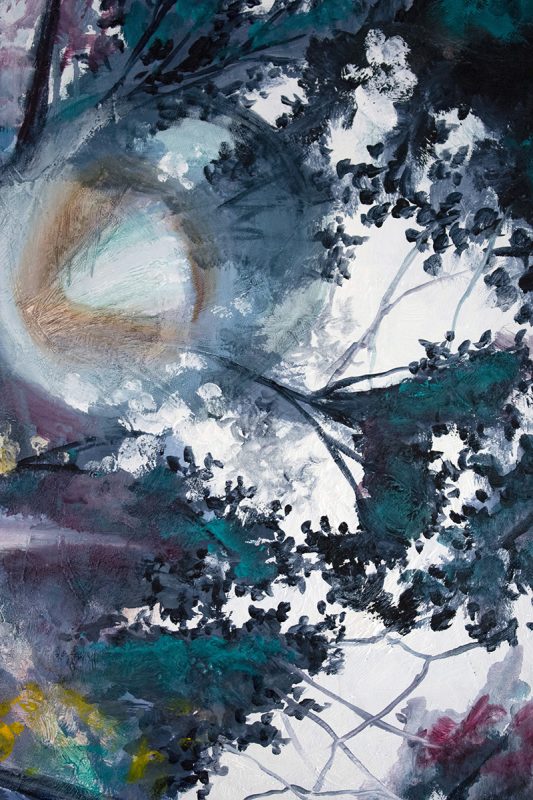 This forest scene is filled with shades of blue. This creates a calm, peaceful mood.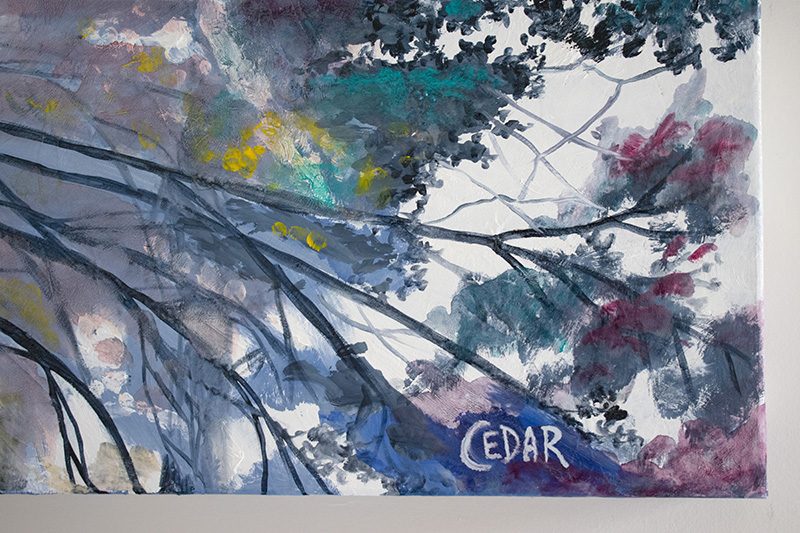 Washes of soft color combine with delicate lines–up close the details of the painting become abstract.
Step back from the painting and see it across the room for its full dramatic effect!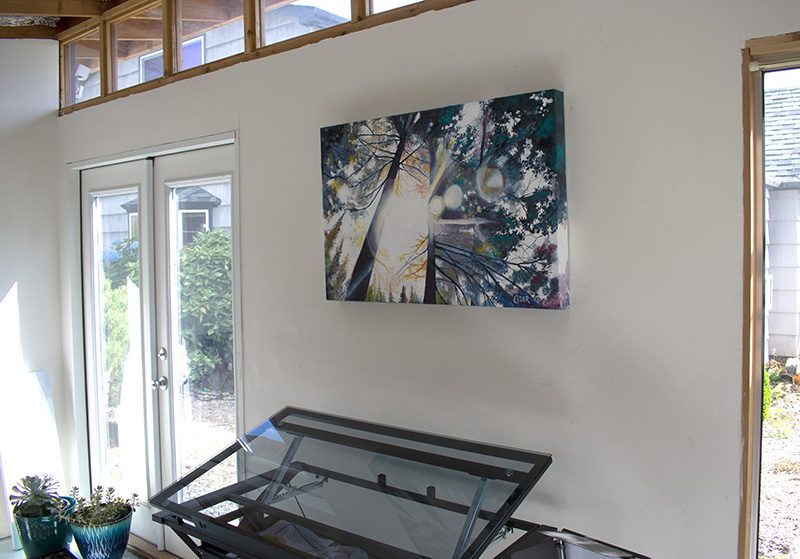 The deep painted edges make this piece of art even more striking when seen from the side.