Here is "Sun Through Aspens."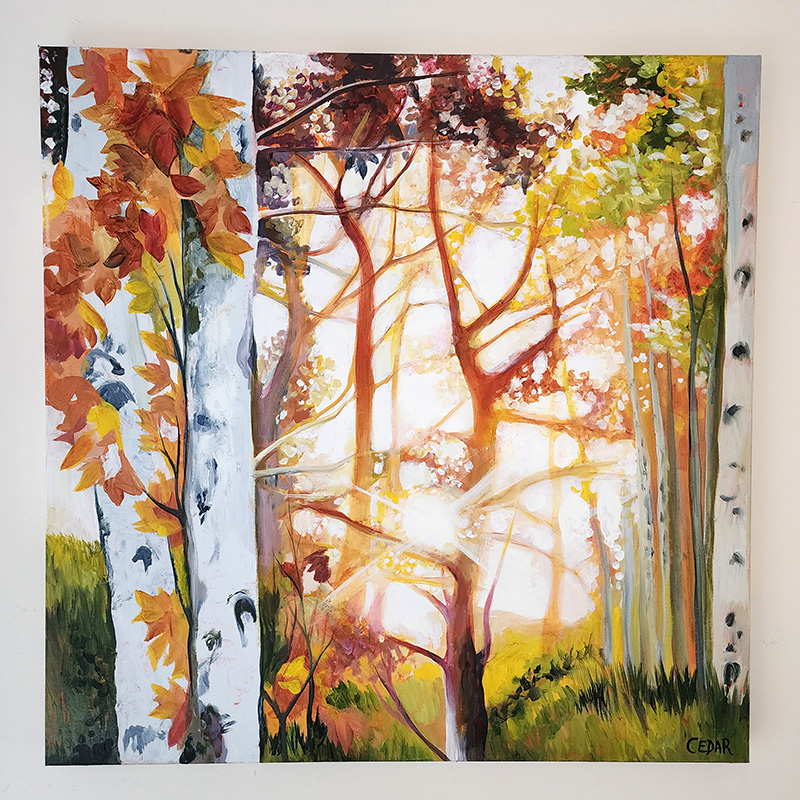 This commissioned piece was for a client who recently moved into their family home in New Mexico.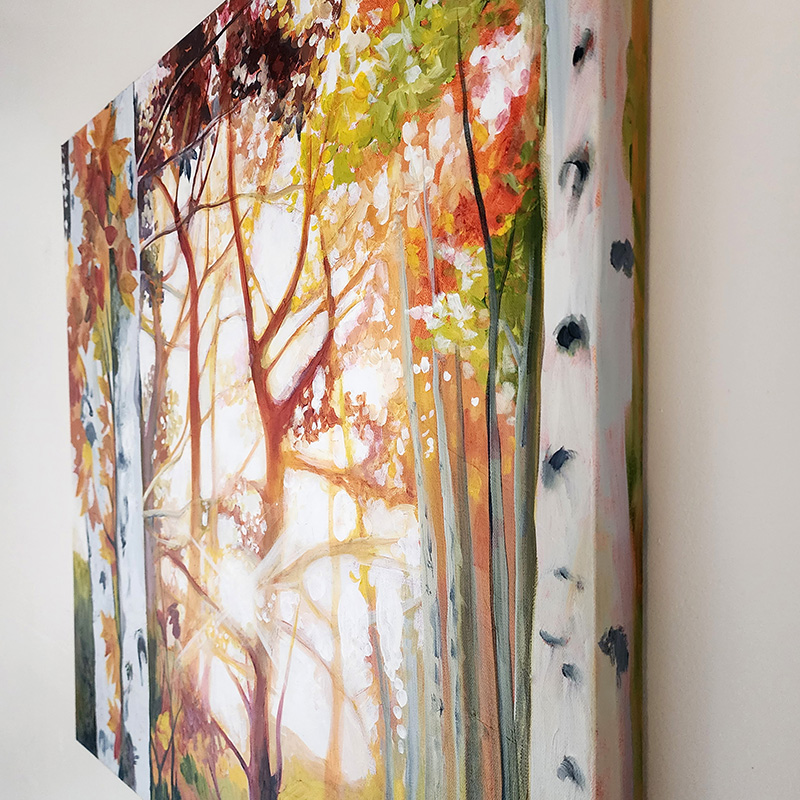 They wanted a piece of art to celebrate the sense of place, family history, and a warm, sunny energy full of life and nature.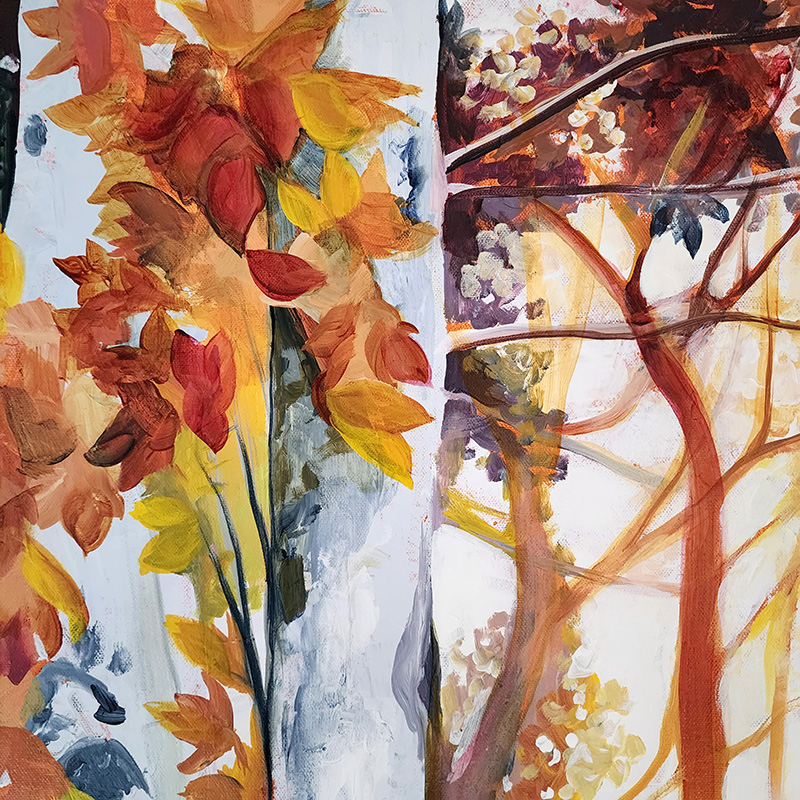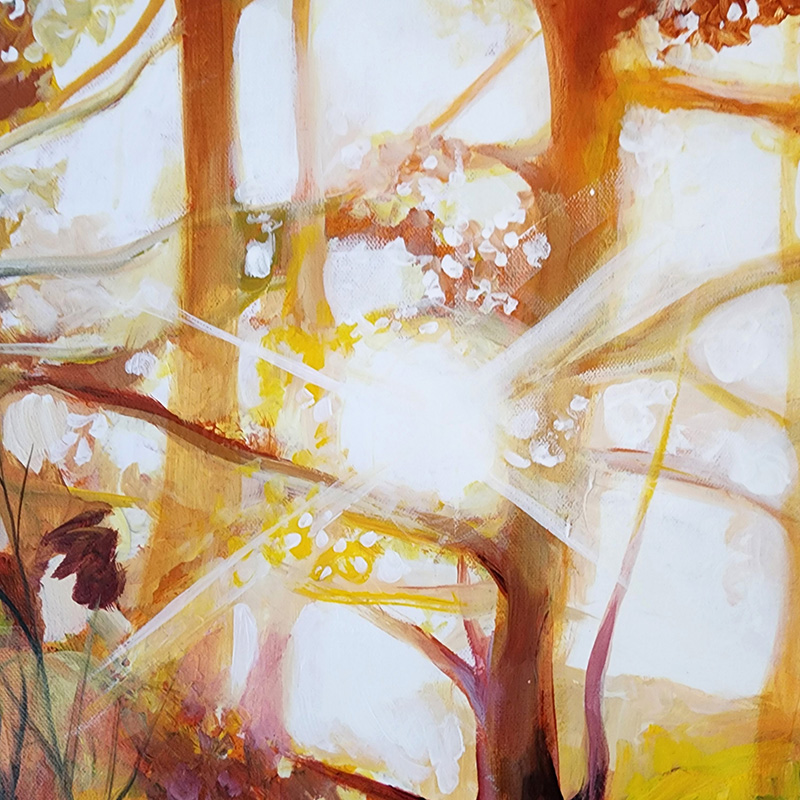 The client gave me complete artistic license.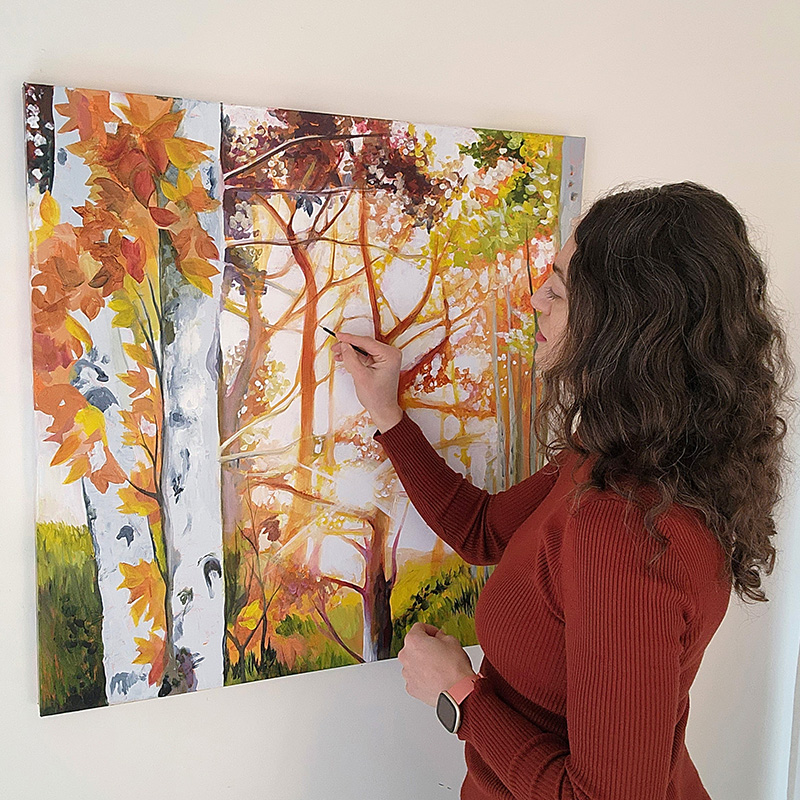 They sent me many images of things that inspire them, to give me an idea of the kind of mood they wanted in their new artwork.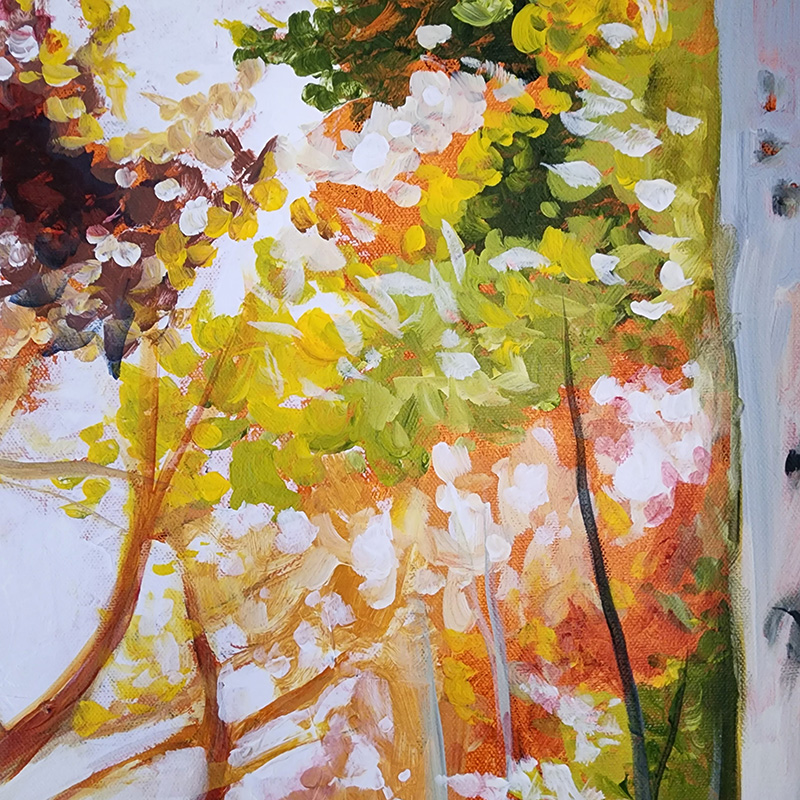 A pattern emerged in their inspiration images: bright, saturated colors, and most importantly warm colors, lots of orange, gold, pink, and bright greens.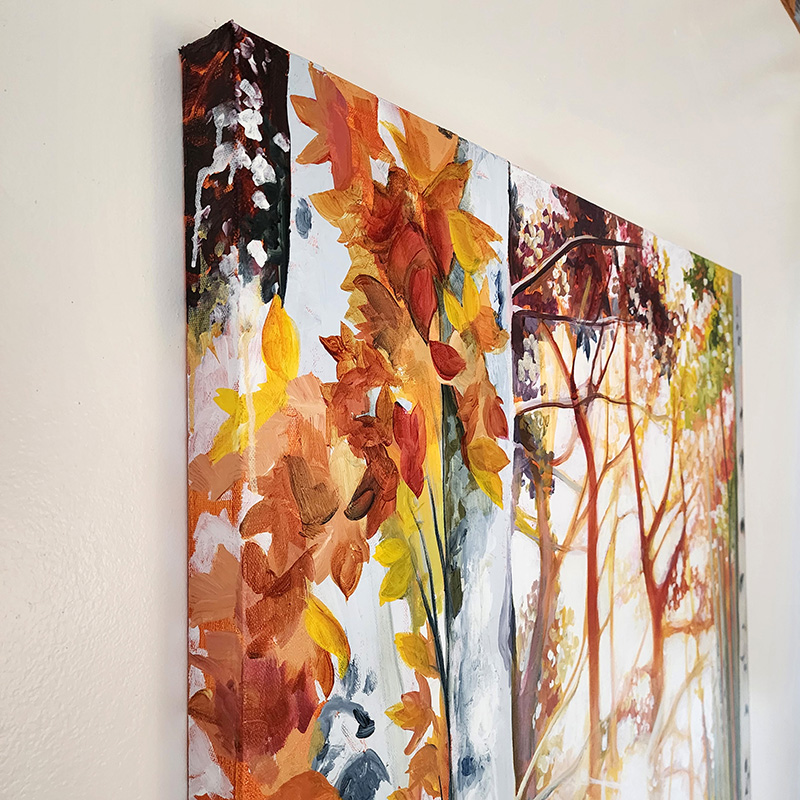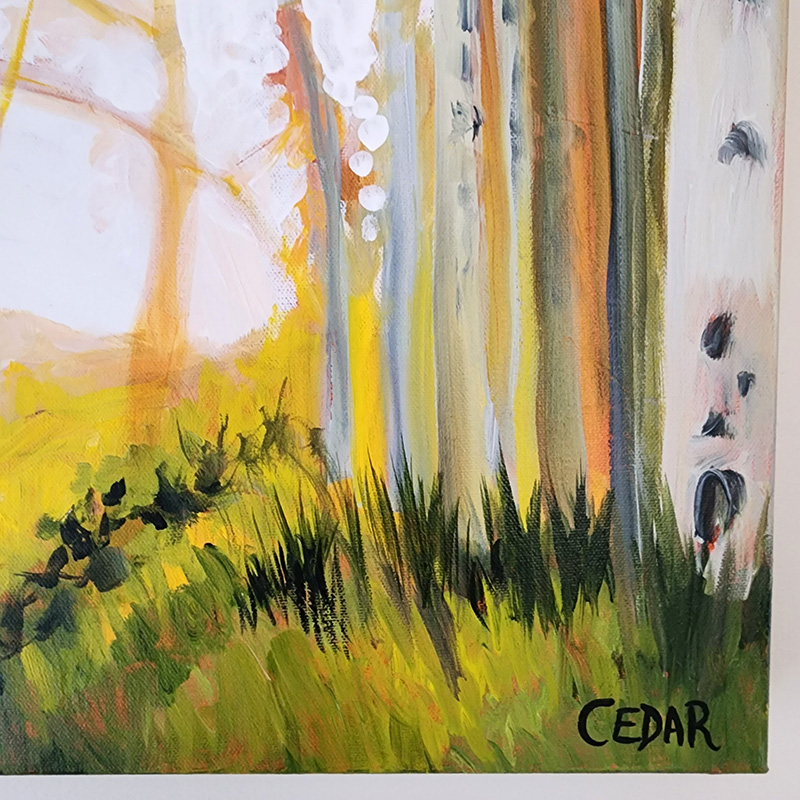 Bright light in the sky, and winding branches of trees.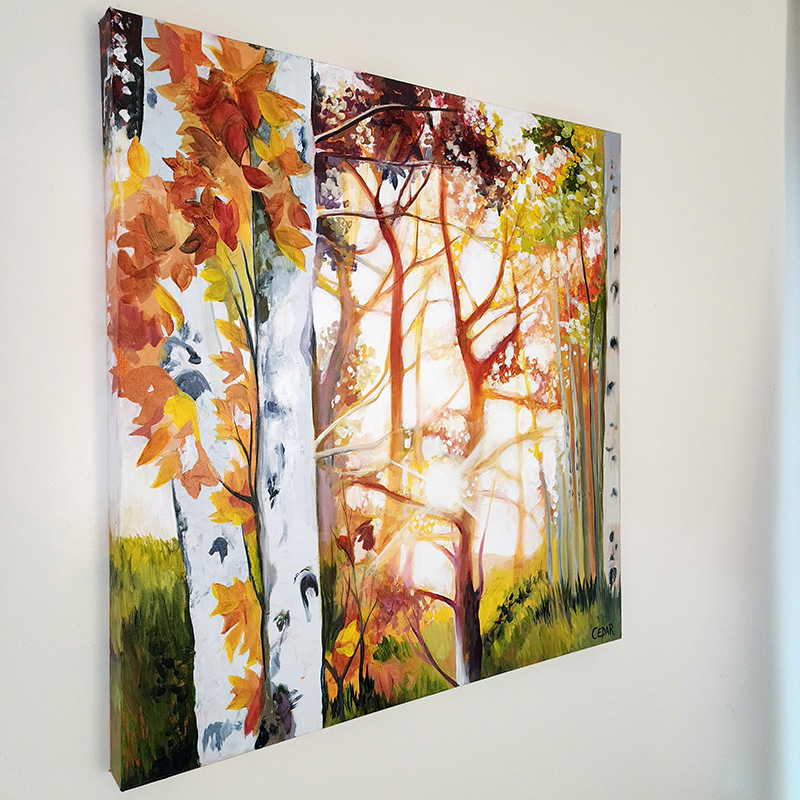 I combined all of those desired visual elements into something new.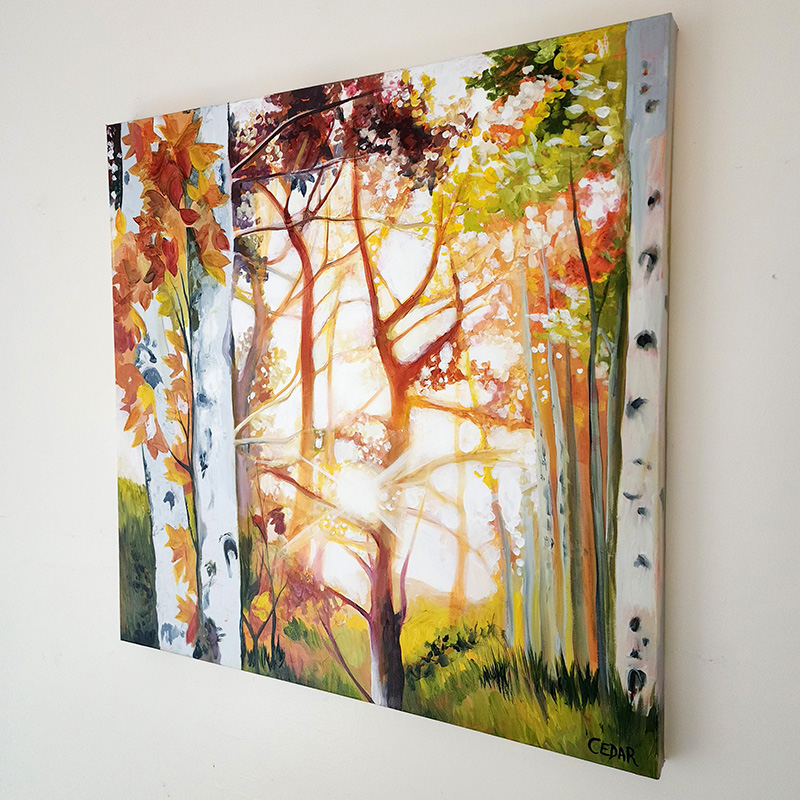 This image is not of a real place. I collaged together images of different places, then incorporated light and color in a way that makes the heart soar.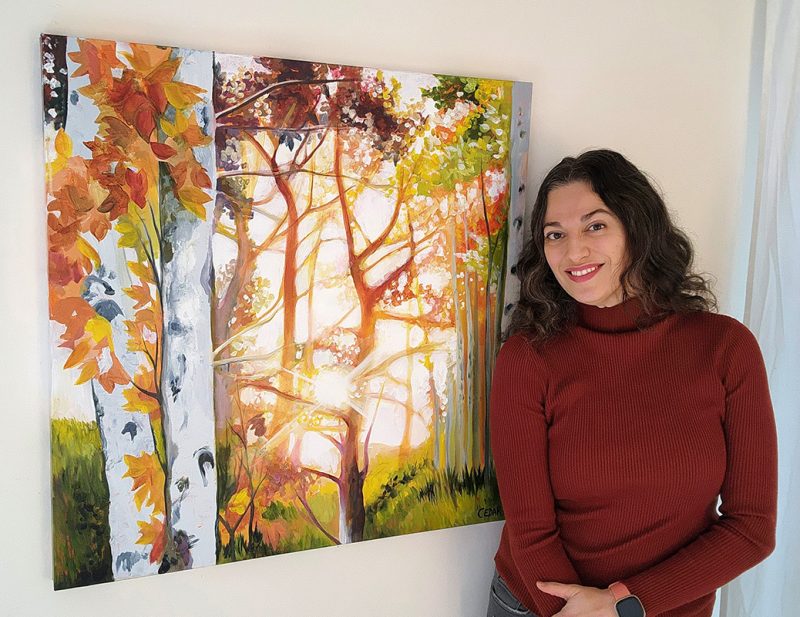 Prints of this painting are available.