Here is "Australian Bouquet."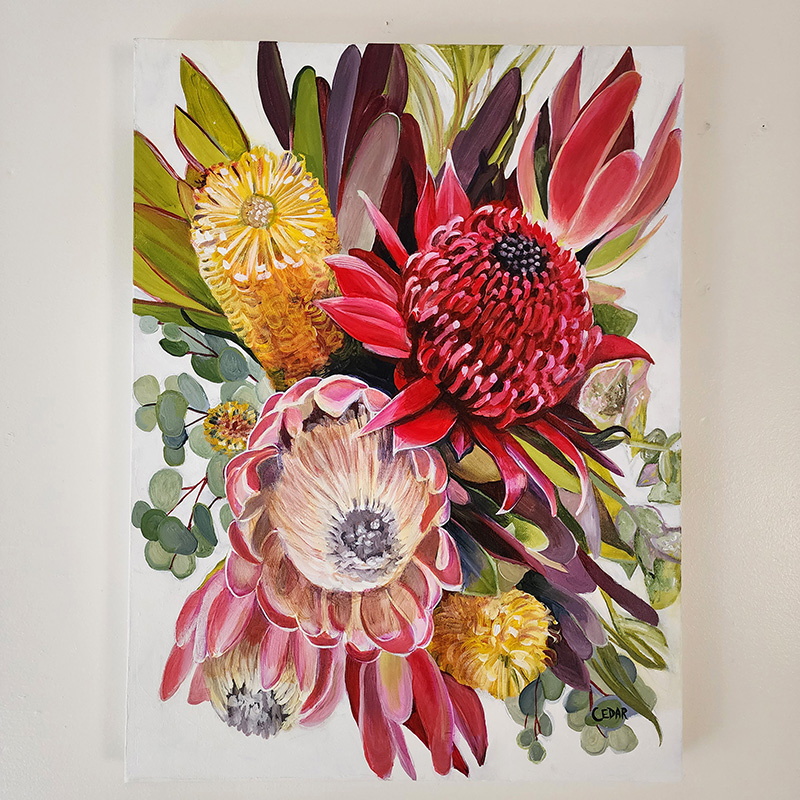 This piece was commissioned to commemorate the wedding of a couple who married in Australia this year.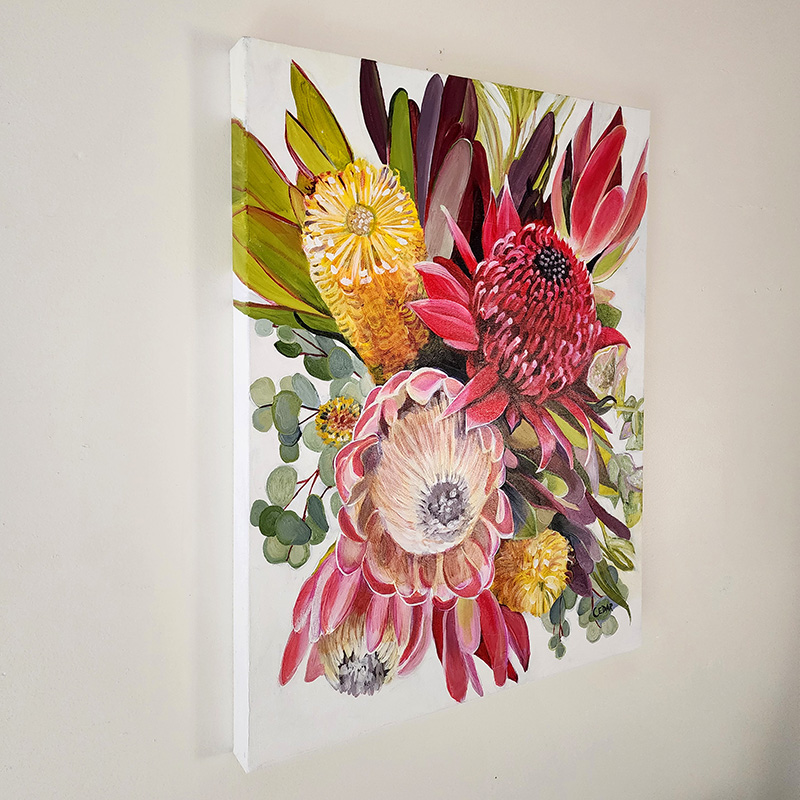 All their wedding flowers were native to Australia, and they were not able to bring any of them back with them to the U.S.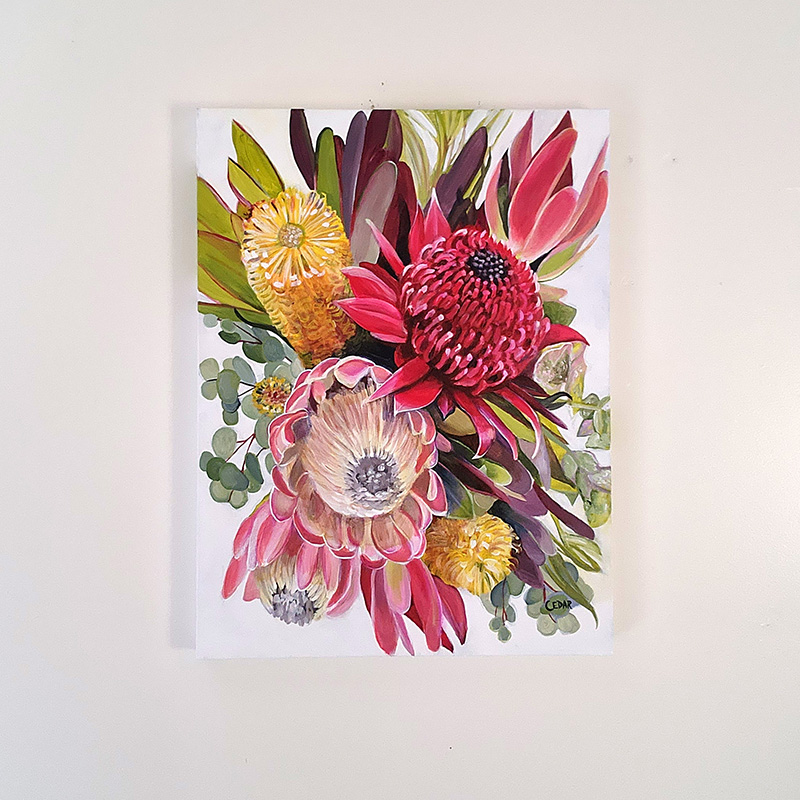 This beautiful painting will keep the memory alive for them!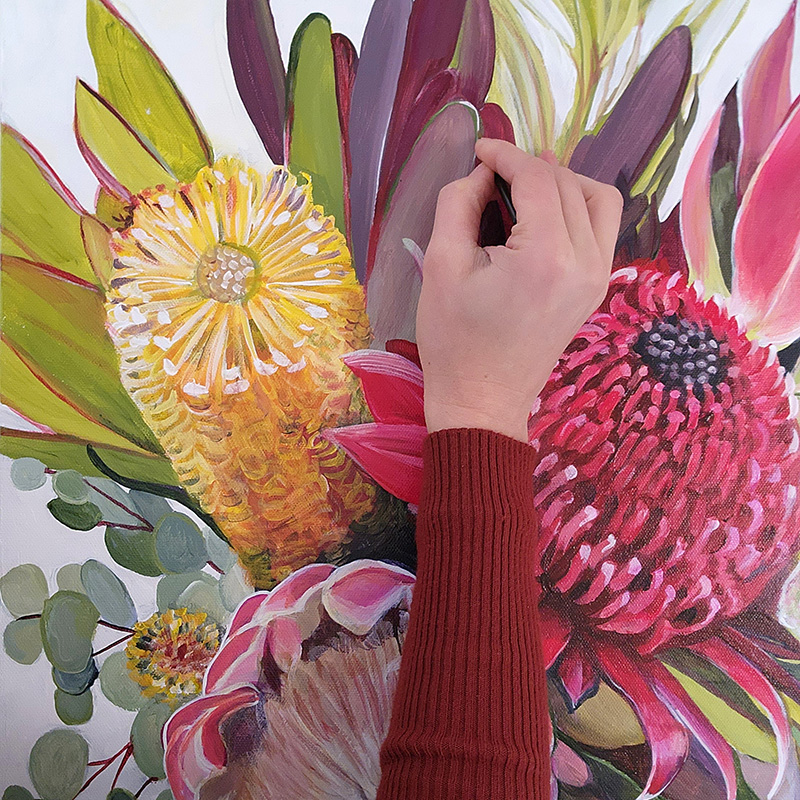 The dramatic red flower is called a waratah.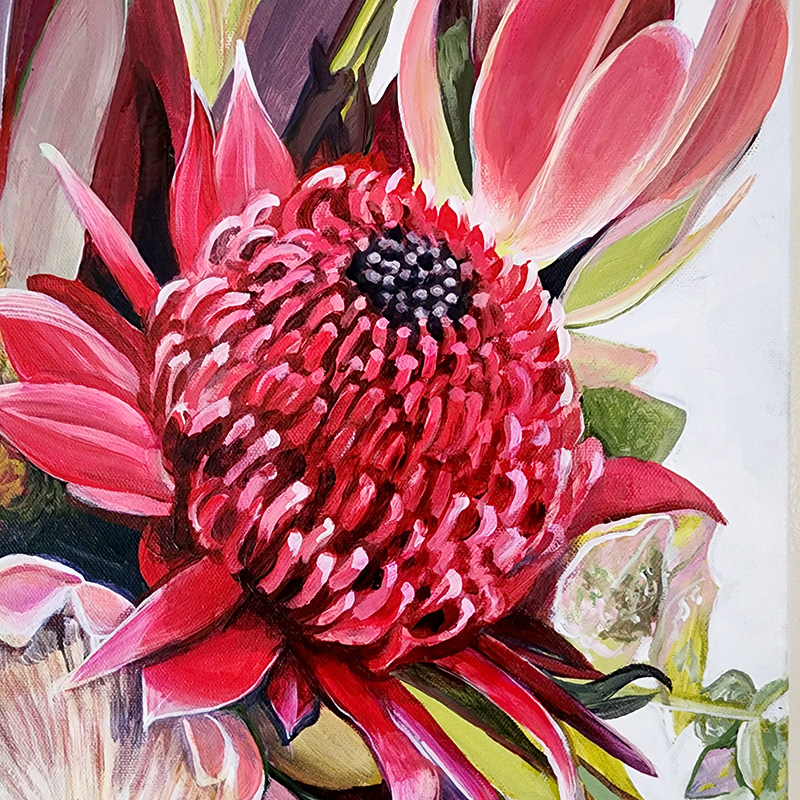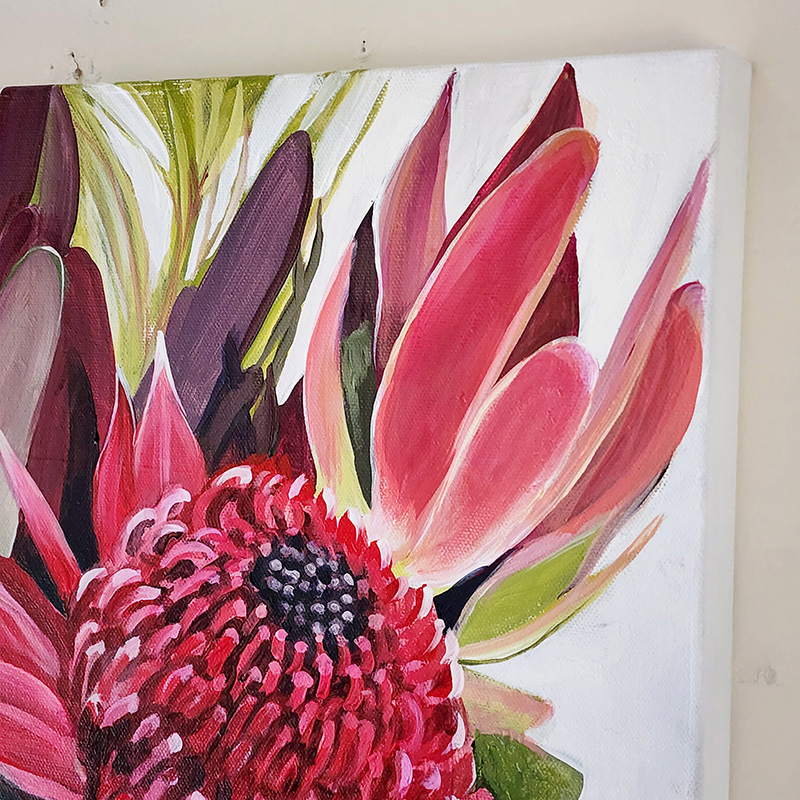 The yellow blooms that resemble corn cobs are banksia flowers.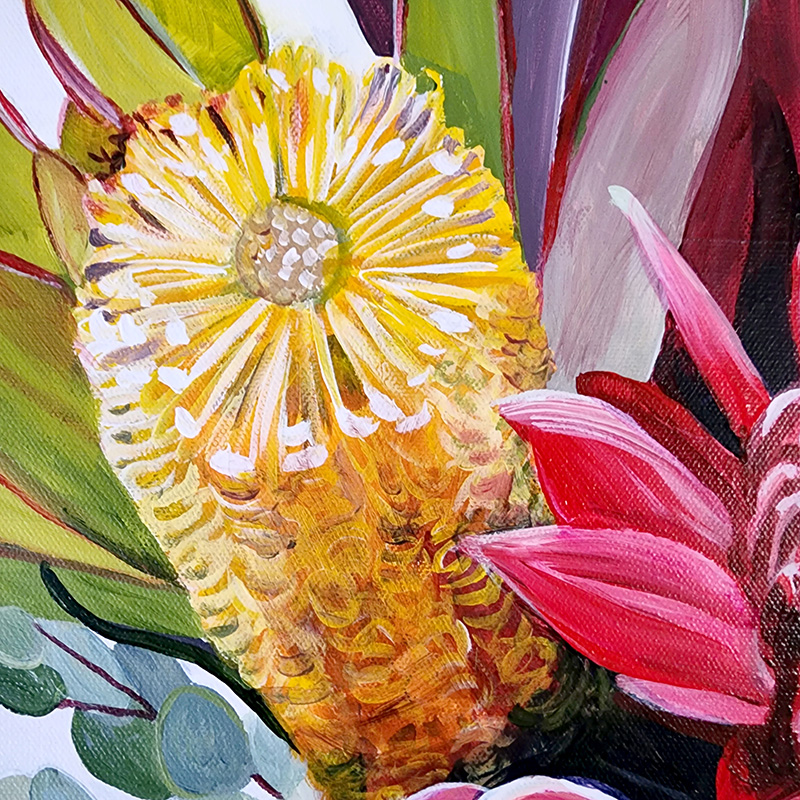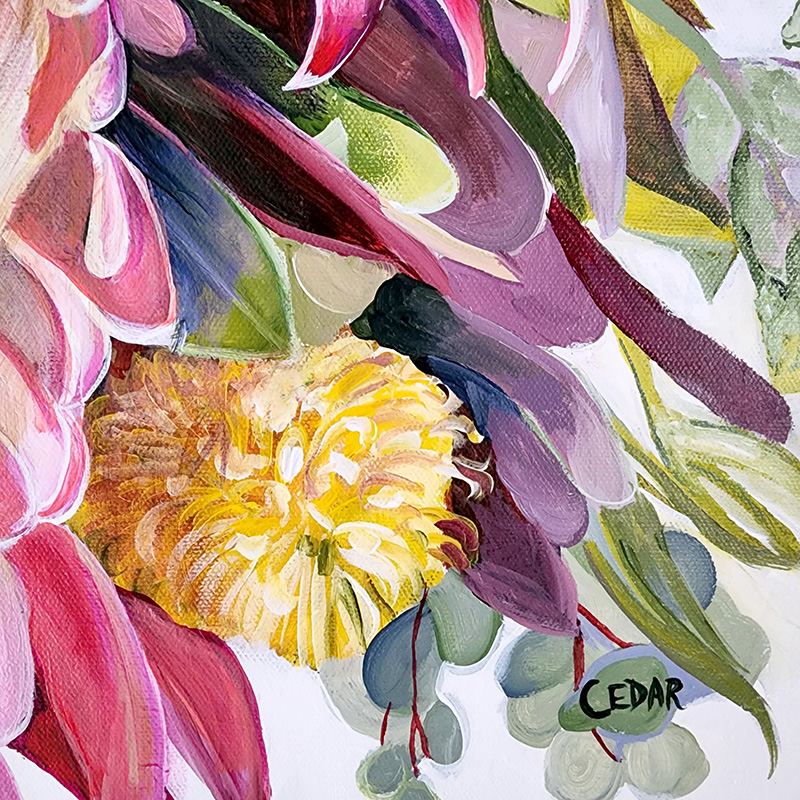 In the language of flowers, the pink protea symbolizes diversity and courage.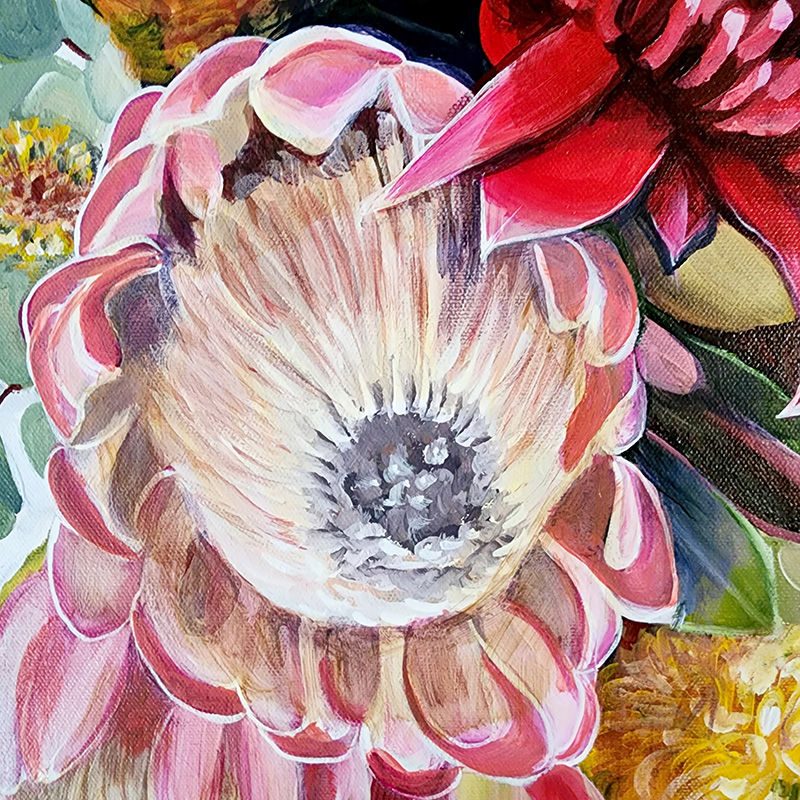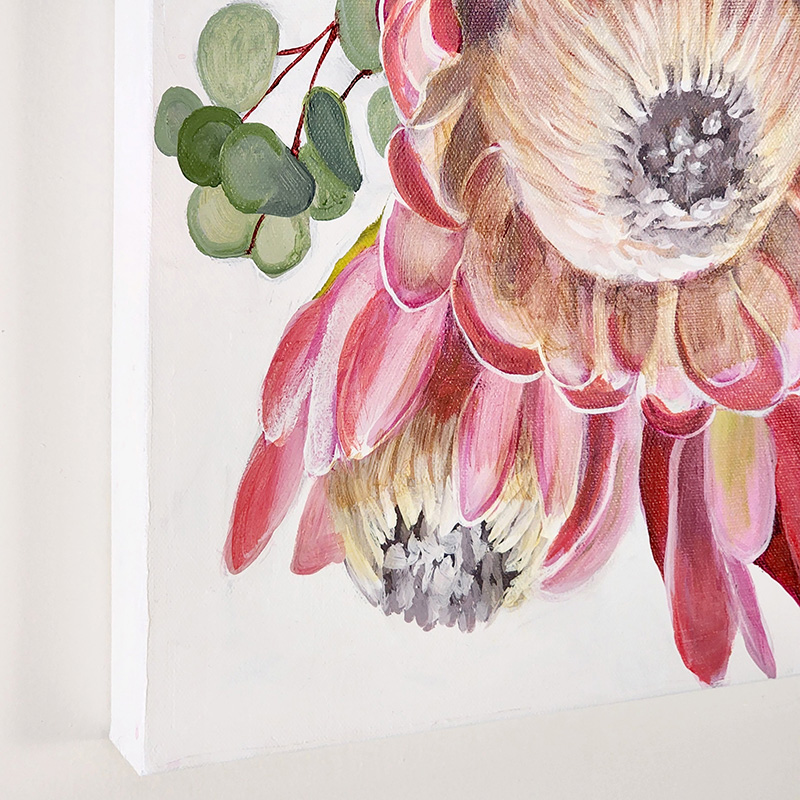 I added a sprinkling of delicate eucalyptus leaves around the periphery of the composition.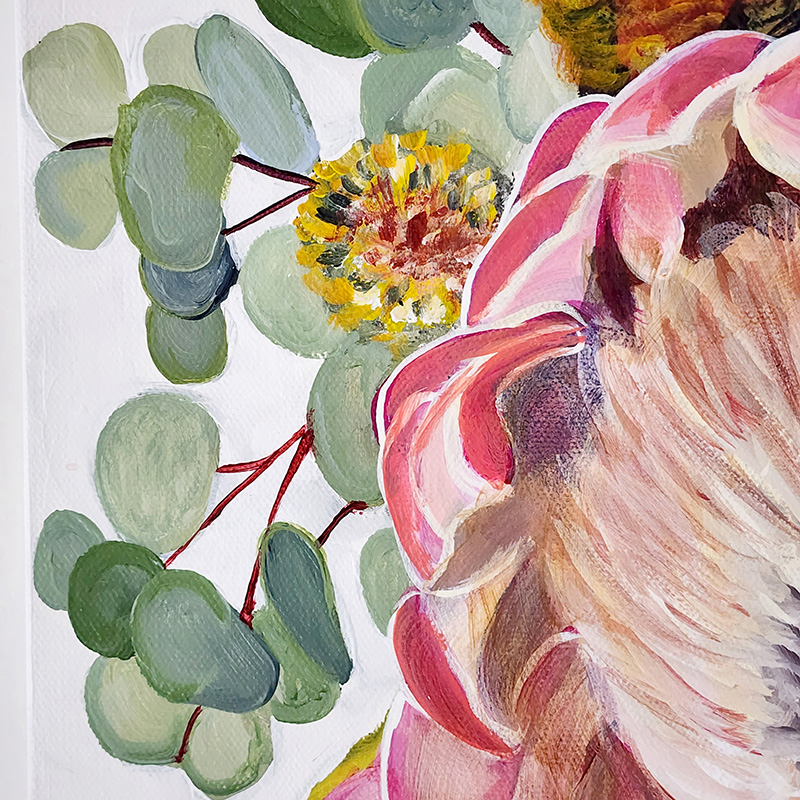 I had a lot of fun creating this detailed painting, and it renewed my interest in painting botanical imagery.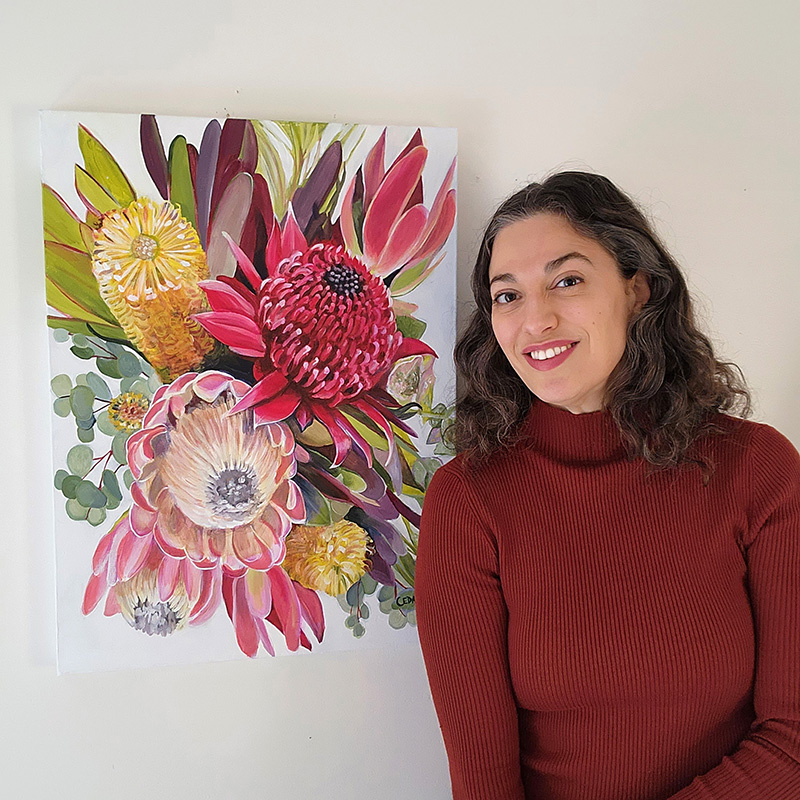 Prints of this painting are available.