These two paintings, "Mt. Tabor Morning" and "Stand Together" are on 36″ x 12″ canvases.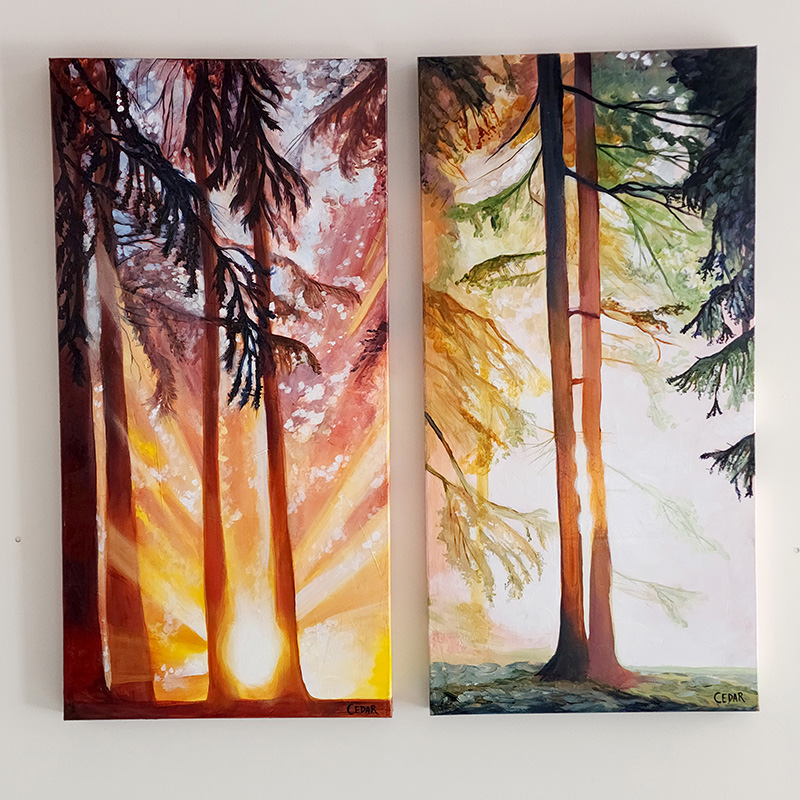 Both depict the Douglas fir forest in Mt. Tabor Park in Portland, Oregon. This park is a beautiful natural area full of these tall and majestic trees. I spend time there frequently.
Mt. Tabor Morning captures the beauty of a sunrise in the forest.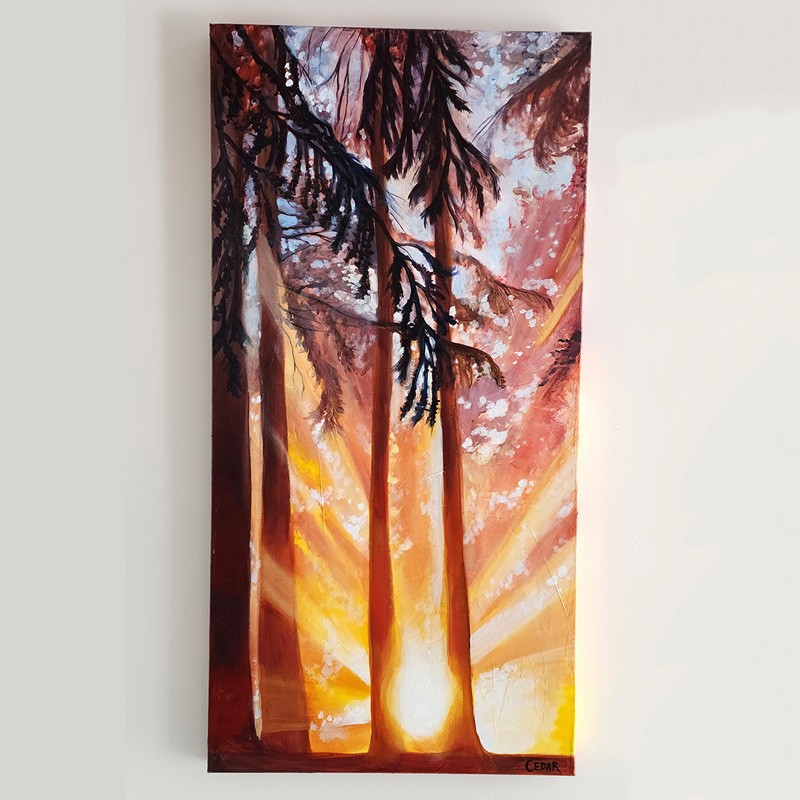 The painting is dominated by shades of yellow, orange, red, and violet, creating a feeling of joy welling up.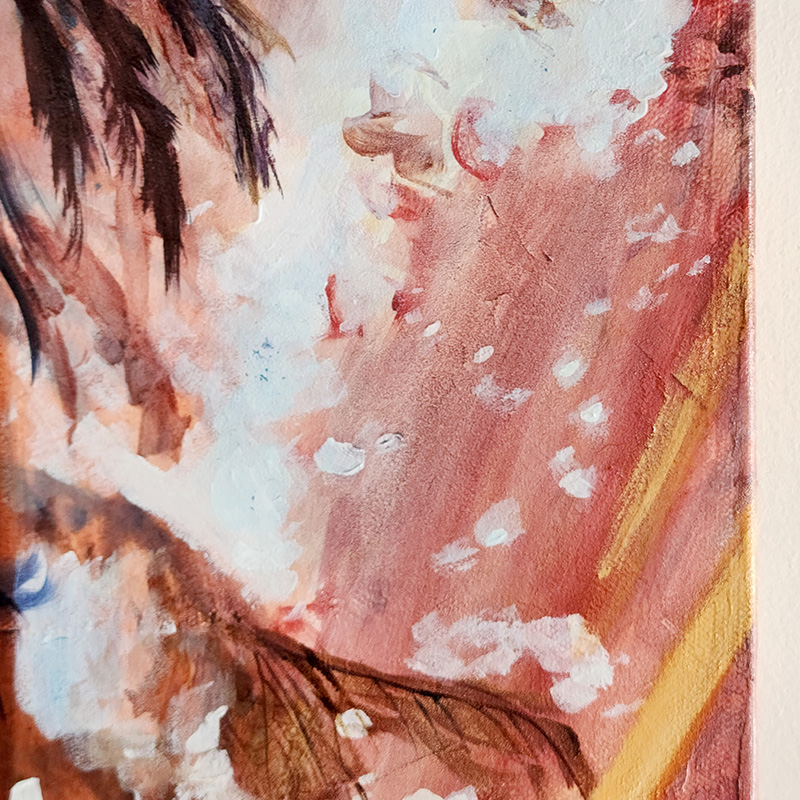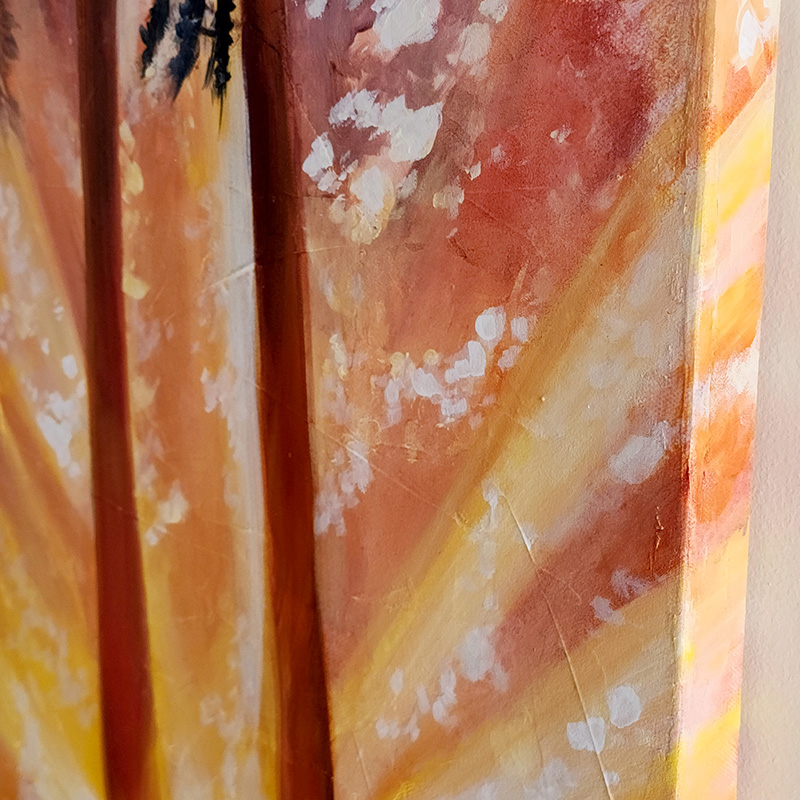 The sun is rising in the gap between two tall trees, casting rays of light that spread out and fill the forest.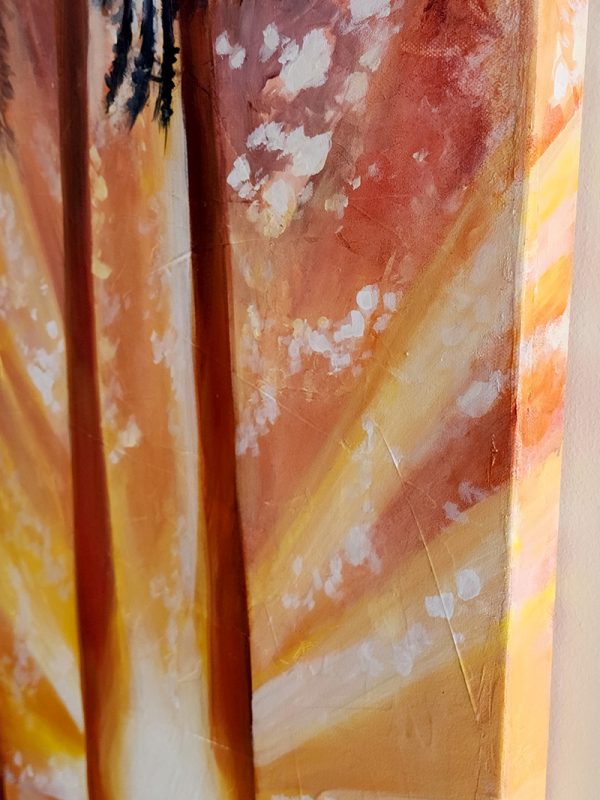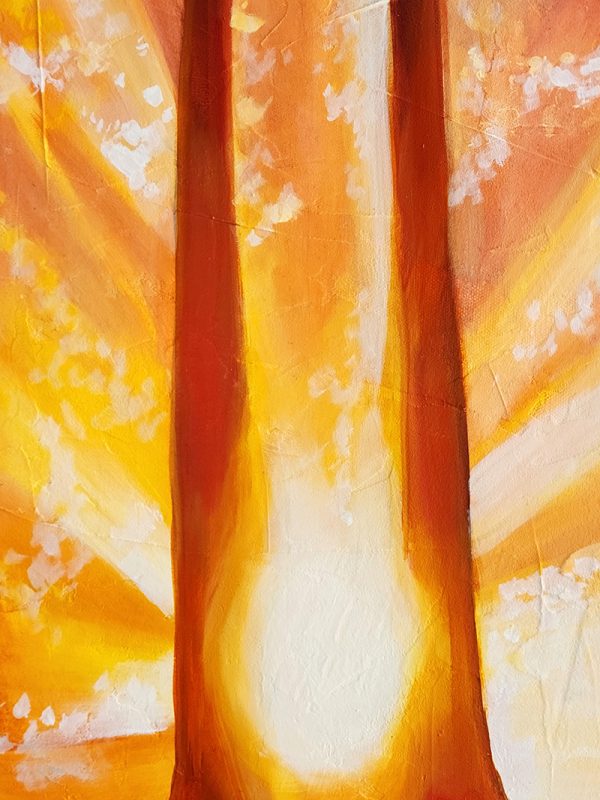 The faint hints of trees in the background are washed out by the brilliant light of the sunrise.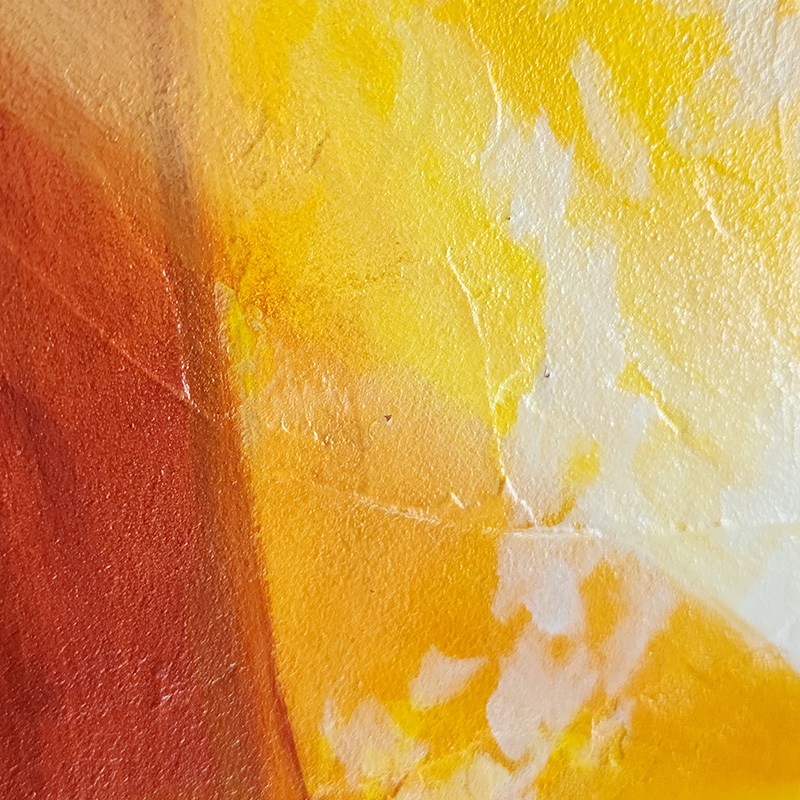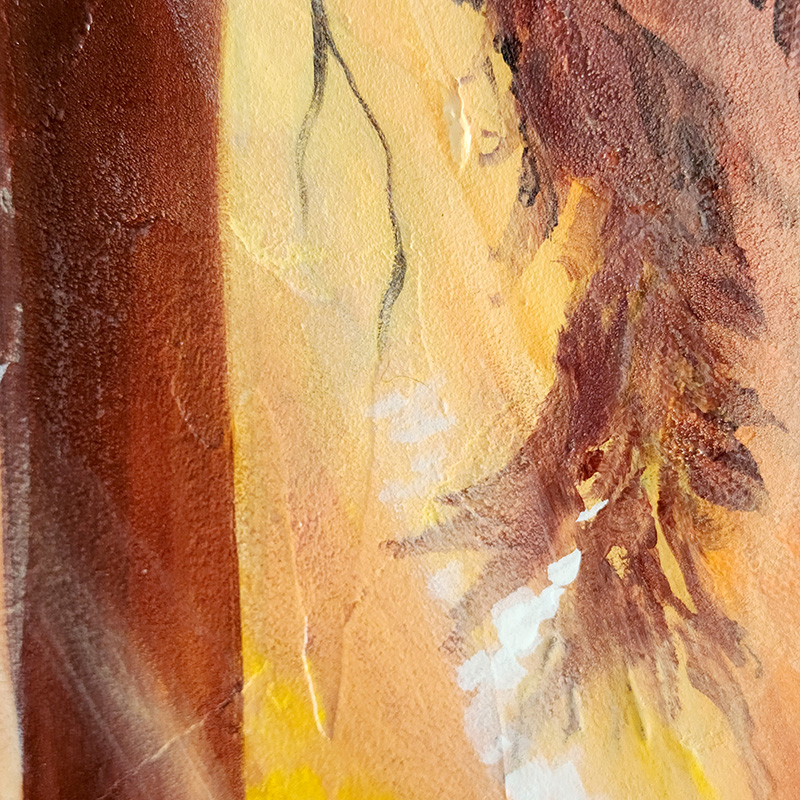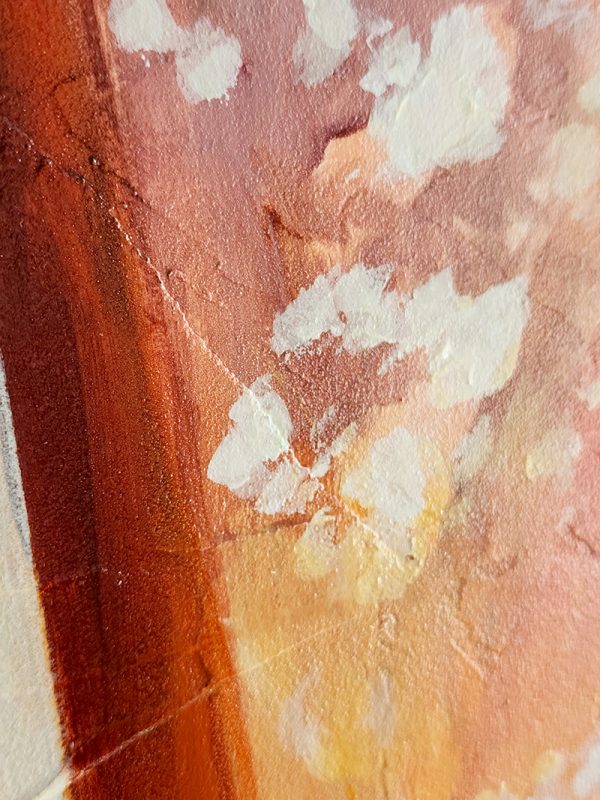 In the foreground, dark silhouettes of branches hang down, providing a dramatic contrast to the bright colors of the sunrise.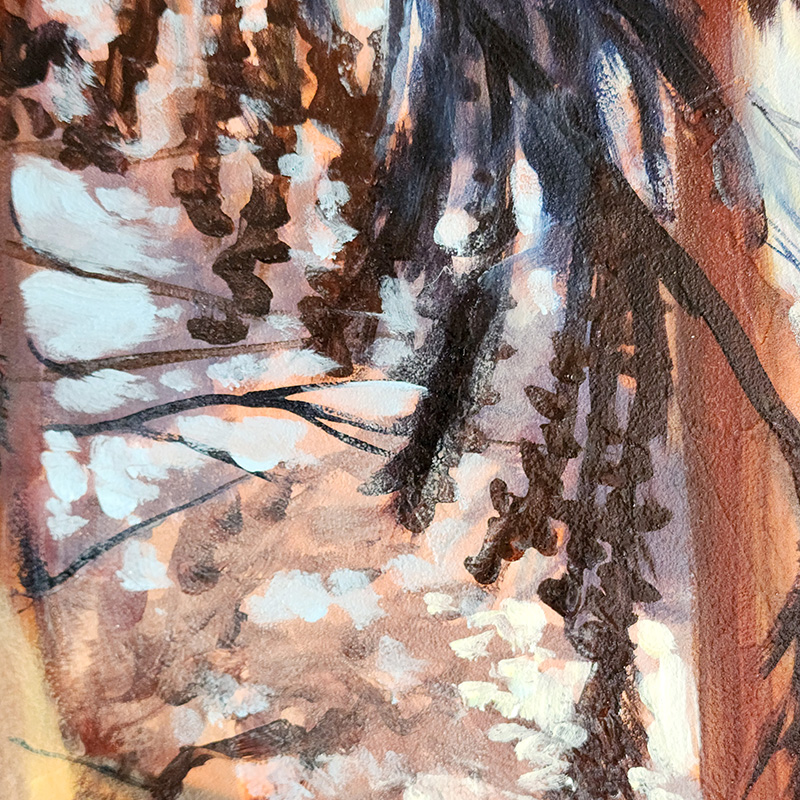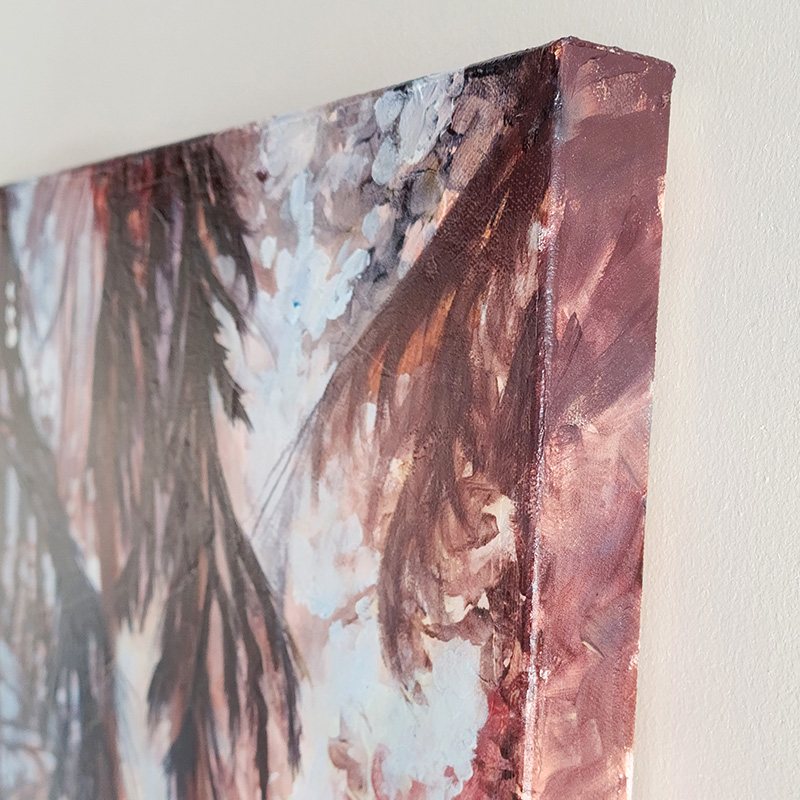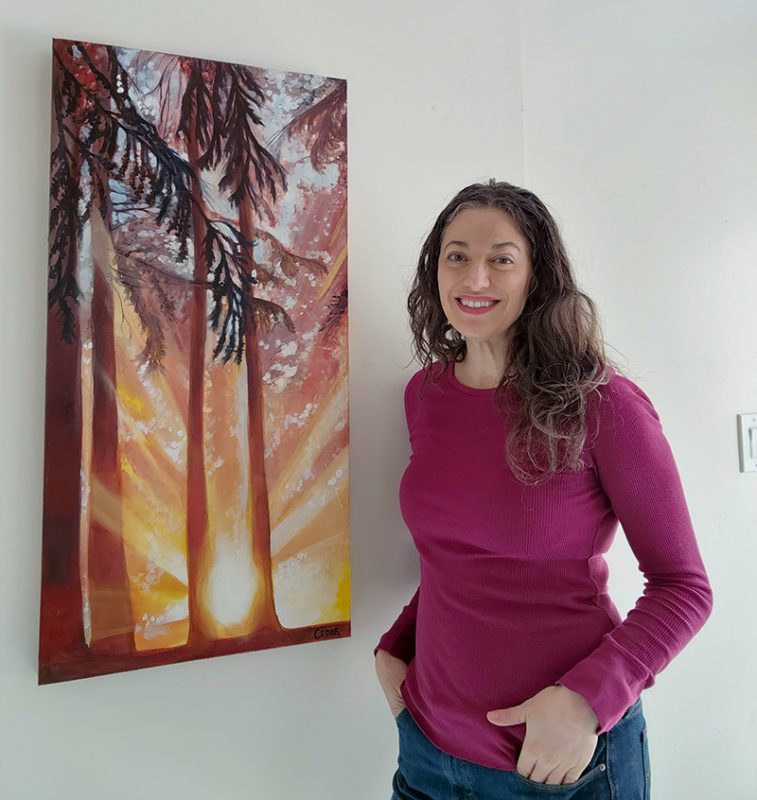 Stand Together depicts twin trees growing from the same spot in the ground.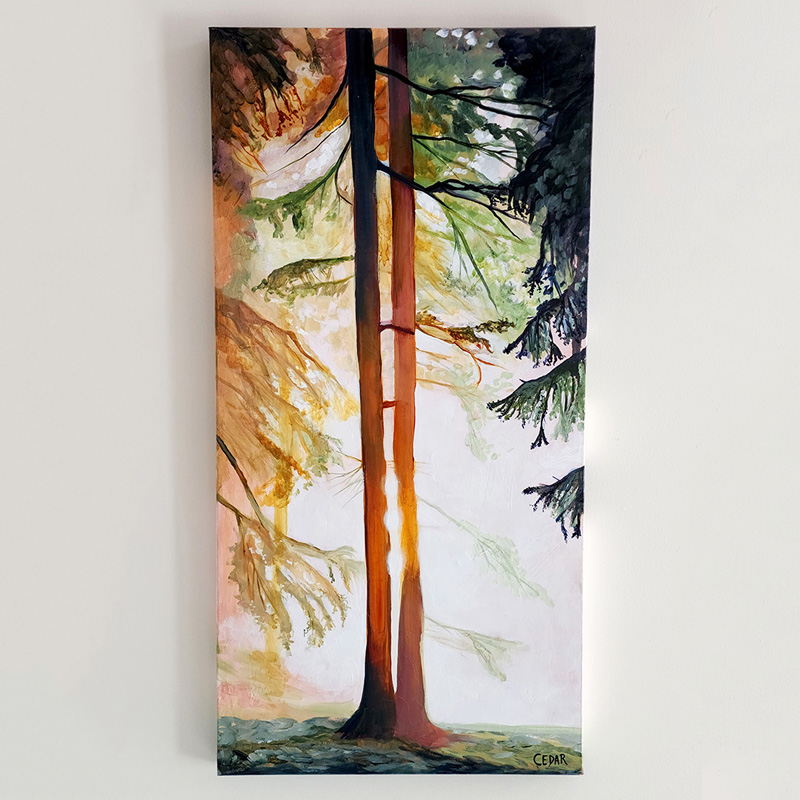 Although the painting is filled with bright light, the photo that inspired it was actually taken at night, the source of light coming from a street lamp shining through the fog.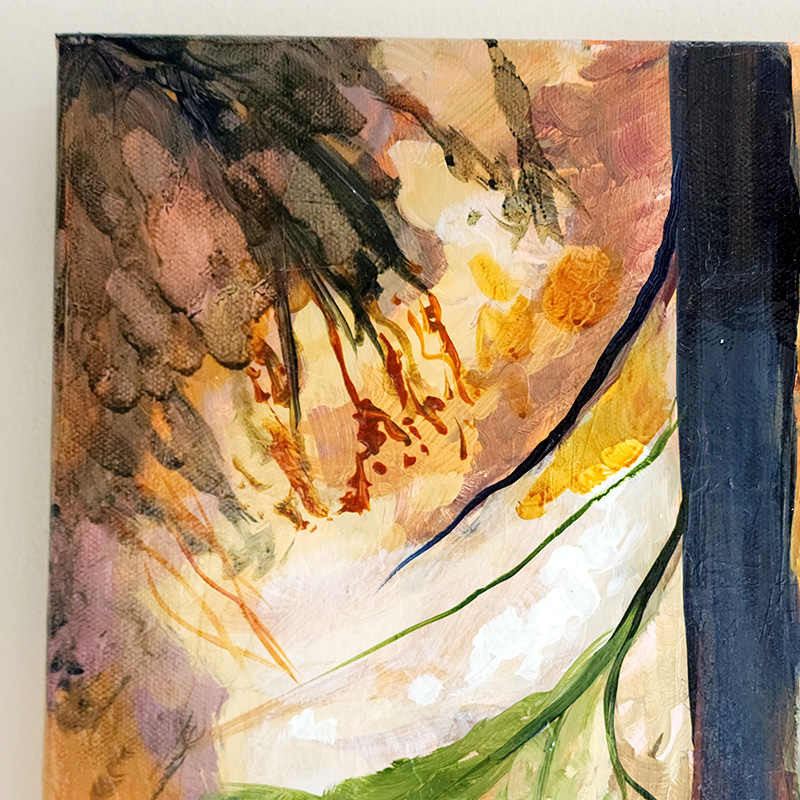 In the painting, however, the time of day is not clear. What stands out most is the bold form of the two tall trees, growing together side-by-side.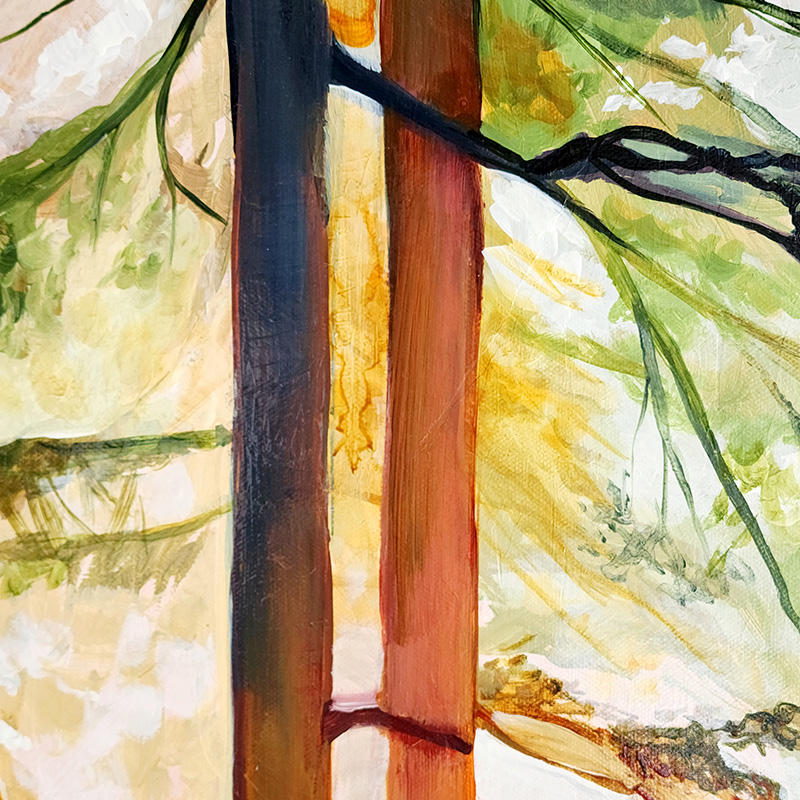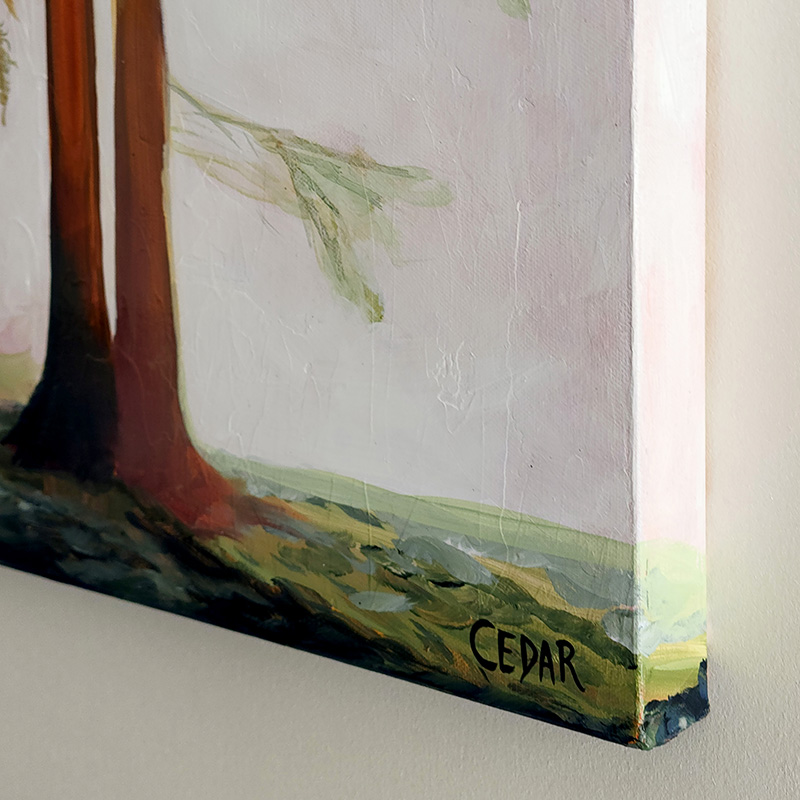 The painting is full of movement and loose, abstract forms, the artist's hand evident through the bold brush strokes.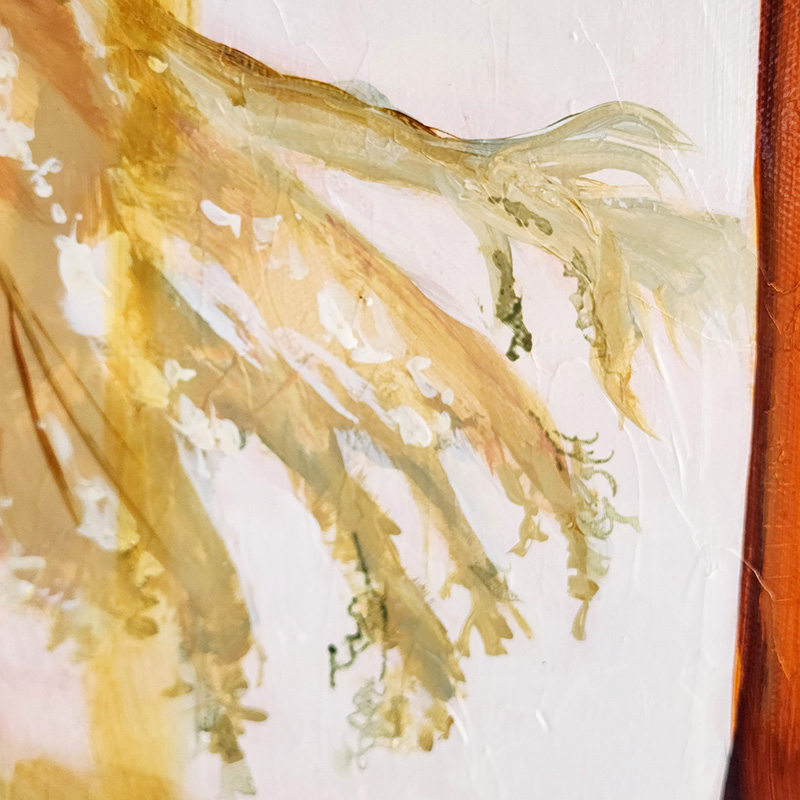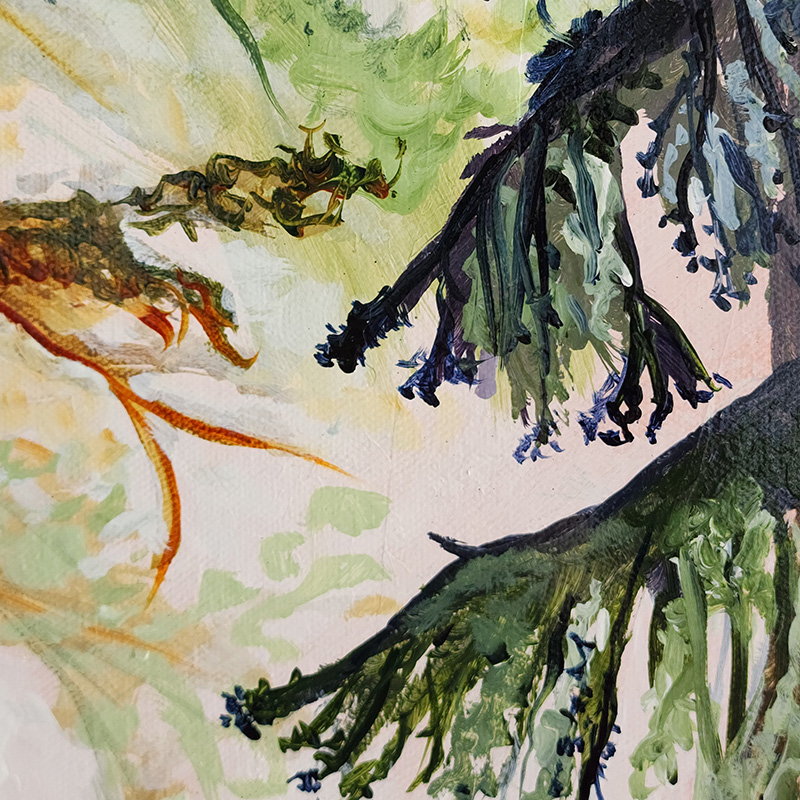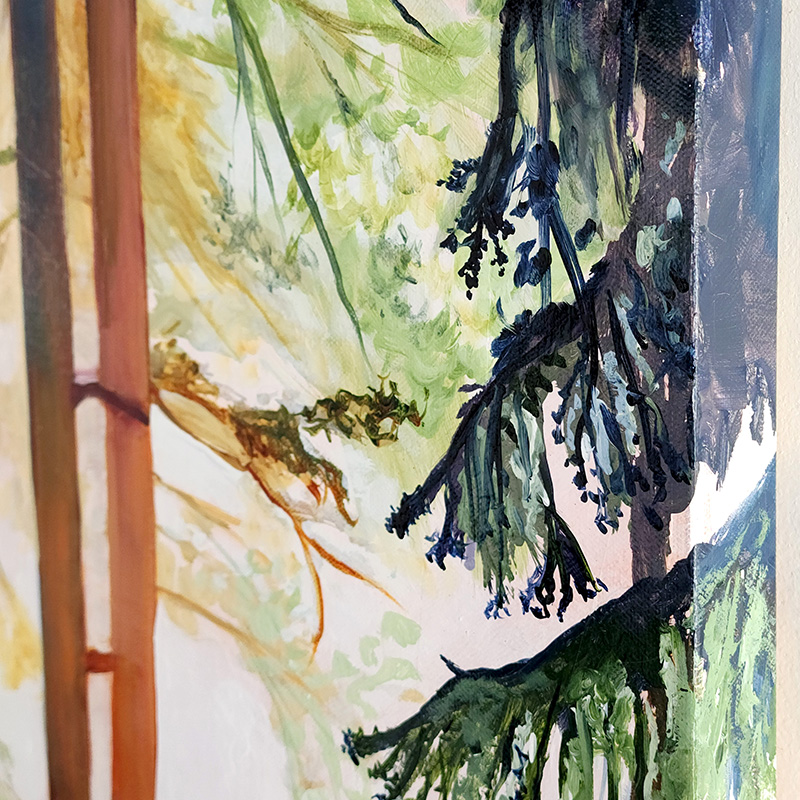 Up close, you'll notice the thick textures in the paint.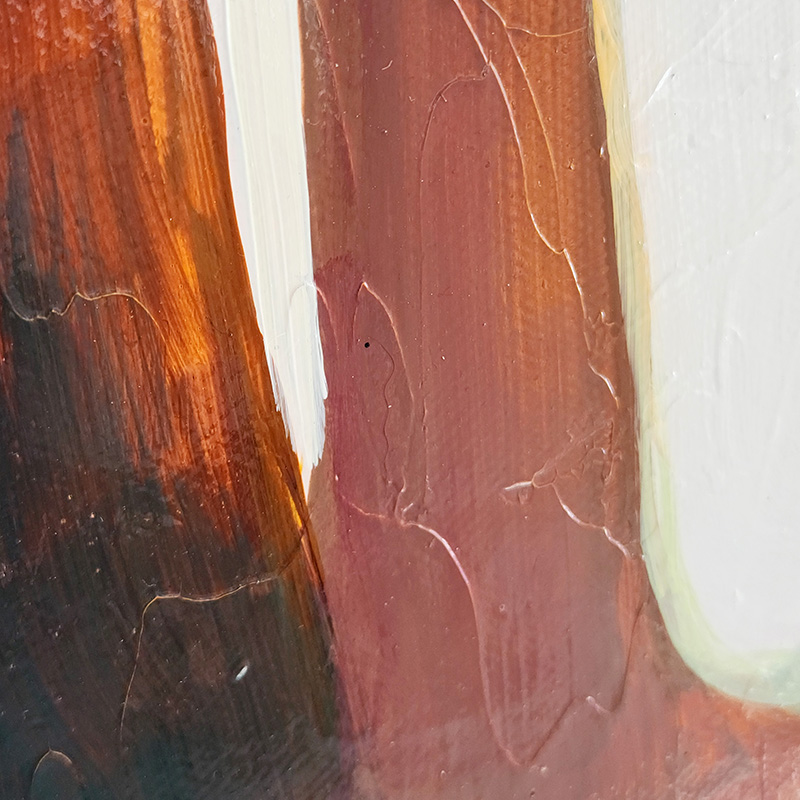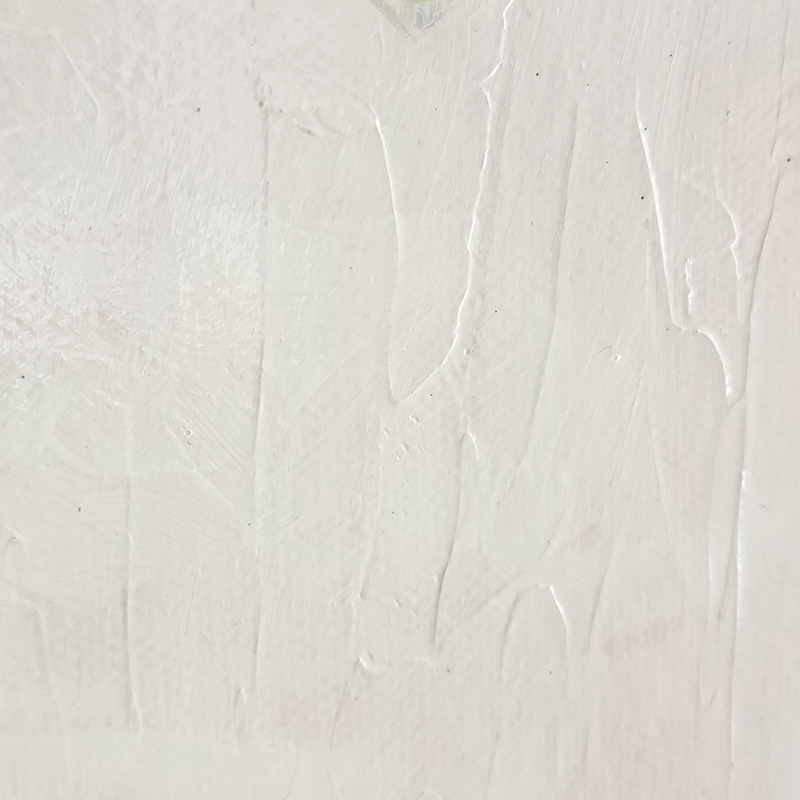 Beads of bright white light burst through the thin gap between the towering twin trees, creating a dramatic effect.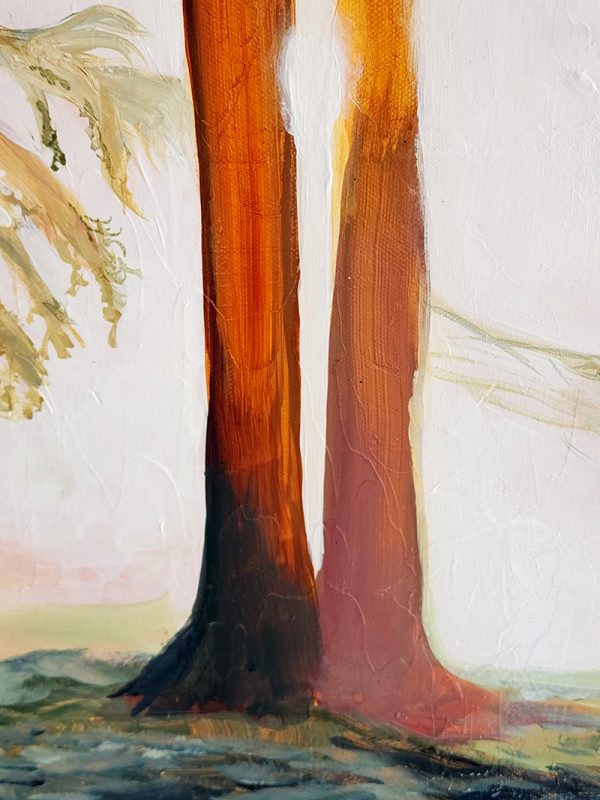 Whenever I see trees growing so close together like this, I can't help but anthropomorphize them, carried away by the lovely symbolism of the image.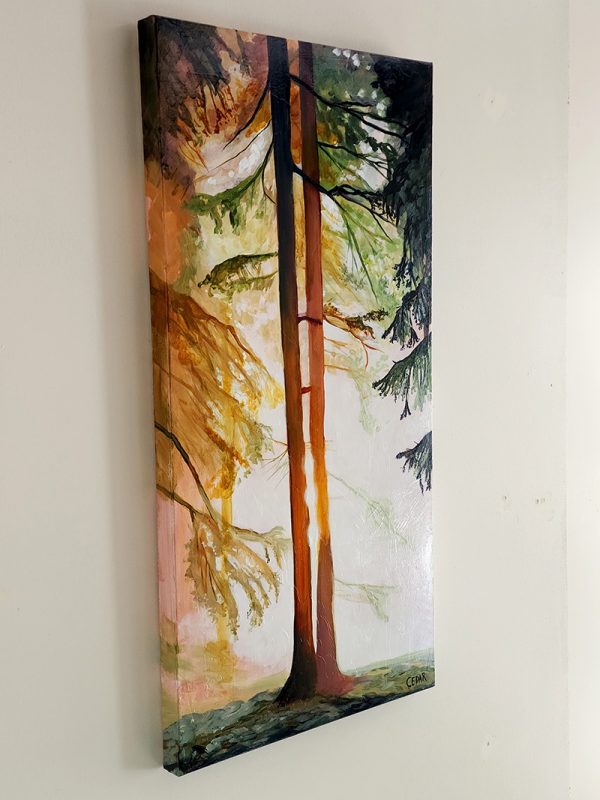 The trees represent unity and resilience, standing together and supporting each other through thick and thin.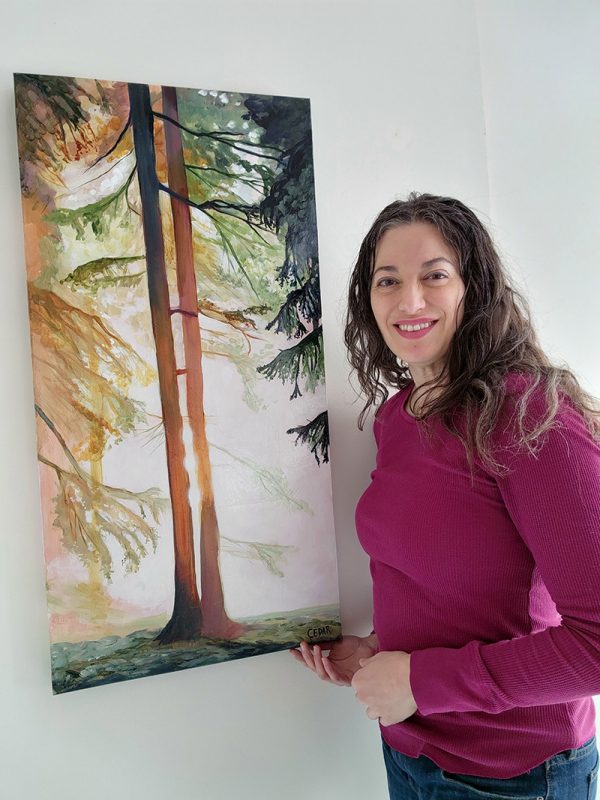 Each painting can stand on its own, of course. But when displayed together, these two paintings complement each other beautifully. One blends into the other as if they were intended as one image.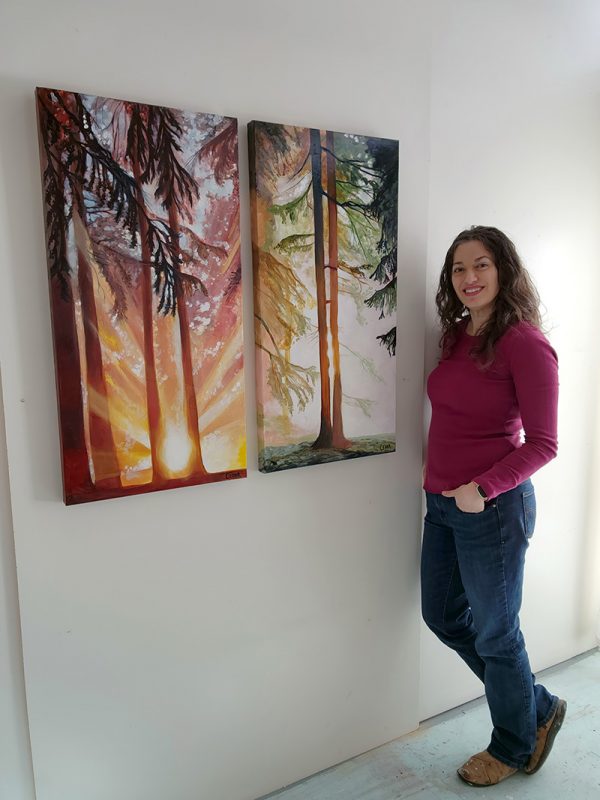 This art evokes a feeling of tranquility, encouraging viewers to appreciate the natural world and to find inspiration and hope in its beauty.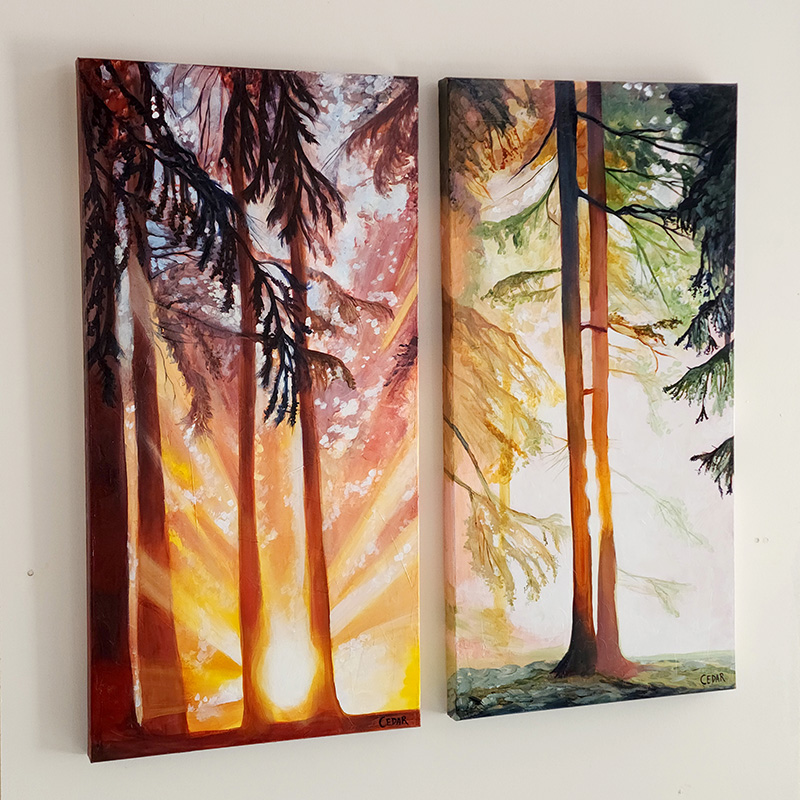 Contact Cedar if you're interested in purchasing the original paintings, or prints of this artwork.