Here is "Seed Moon Rising." Seed Moon is one of the names given to the full moon in early spring, called that because it corresponds with planting time. I thought it a fitting title since I just planted my vegetable garden!
This is a painting of the rising moon in a star-strewn sky as a backdrop for the Tree of Life, which represents the interconnectedness and cyclical nature of all things. There is something about looking up at a full moon that makes me feel extra alive–no wonder it has been so completely enchanting to us humans as long as we've been here.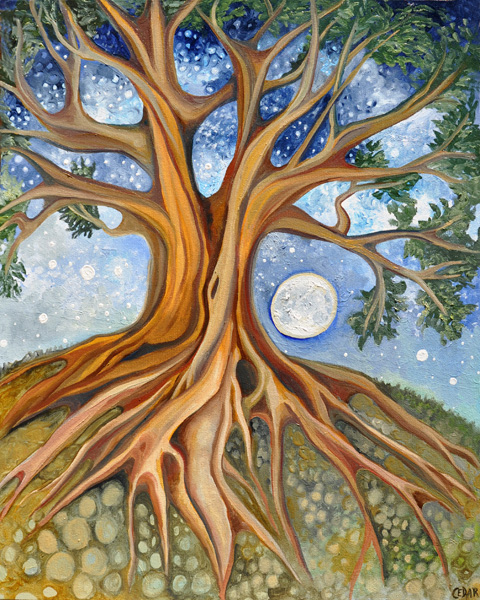 I especially love the little details in this painting–like the subtle shadows that show the rocky surface of the moon: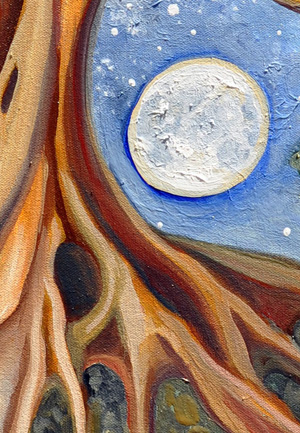 The varied brush marks and patterns in the star-strewn sky, and the harmony of the negative shapes between the branches of the tree: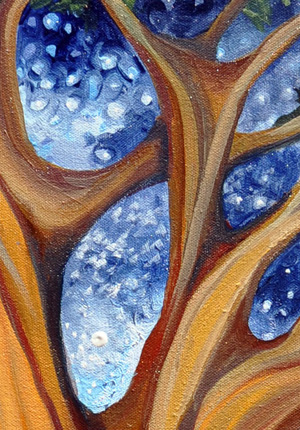 And the patterns of circles in the foreground, echoing the stars in the sky above, reminiscent of pebbles and stones, and seeds planted in the earth.