Here is "Raindrops on Nasturtiums."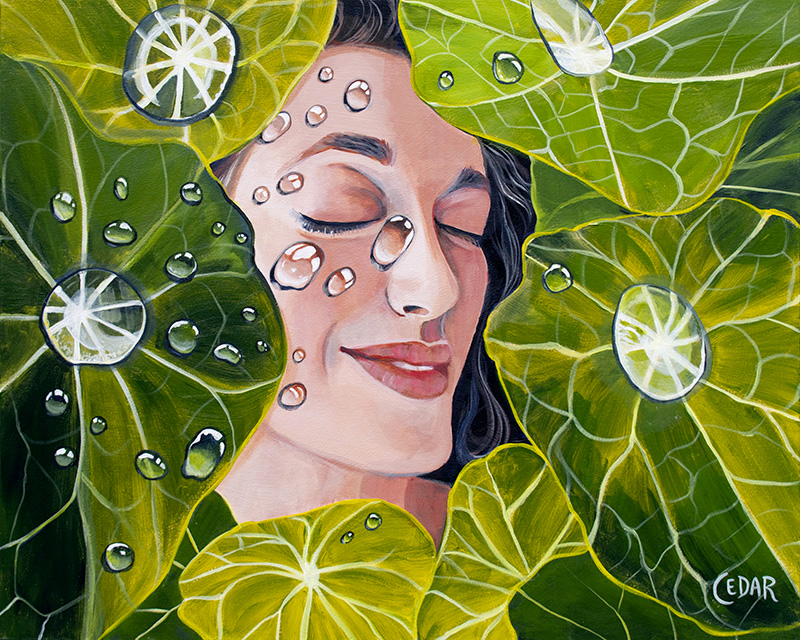 This painting was inspired by the nasturtiums in my garden.
The way the hydrophobic leaves of nasturtium plants collect rainwater is one of the most beautiful sights to find in a garden. The tiny globes of reflective water invoke mental images of tiny creatures drinking from them.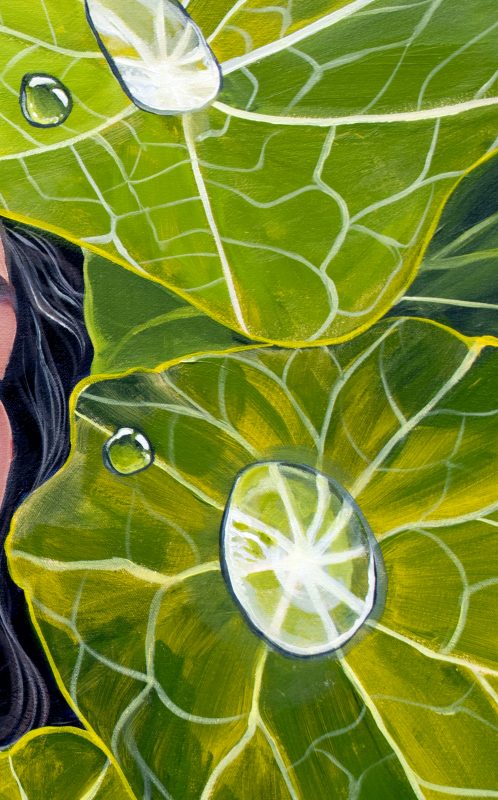 The small droplets roll smoothly towards the dip in the center of the leaf, where they merge into one larger pool.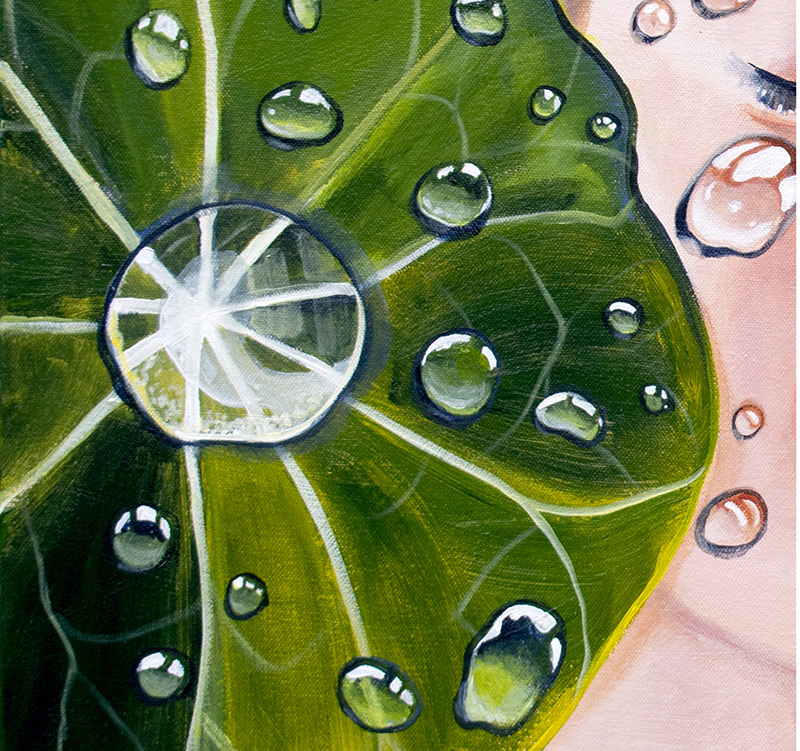 In the hierarchy of needs, water is a very high priority for all life on Earth, humans and plants alike.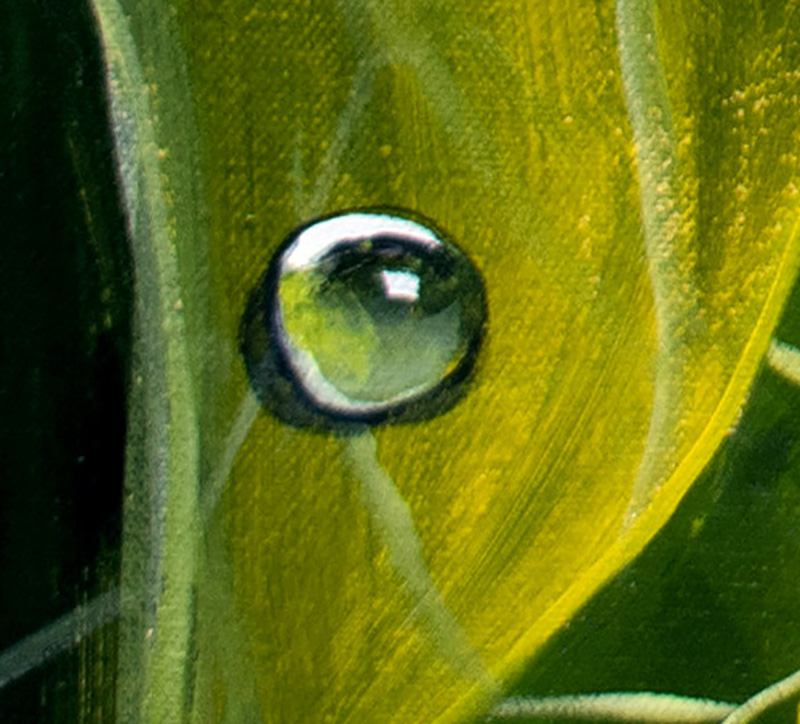 Besides being crucial for survival, water is a lovely, visually mysterious thing, the way it moves and merges with itself and refracts and reflects light.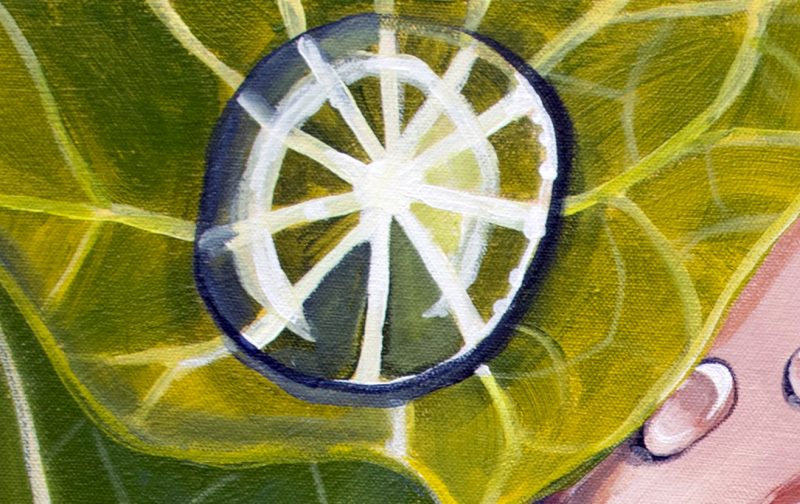 The inspiration for this painting came from an imaginary vision of myself lying down in the bed of my garden, underneath the little umbrellas of the nasturtium leaves. I imagined feeling wilted with thirst, my skin hot and dry, as raindrops start to fall from the sky, collecting on my face the way they do on the leaves.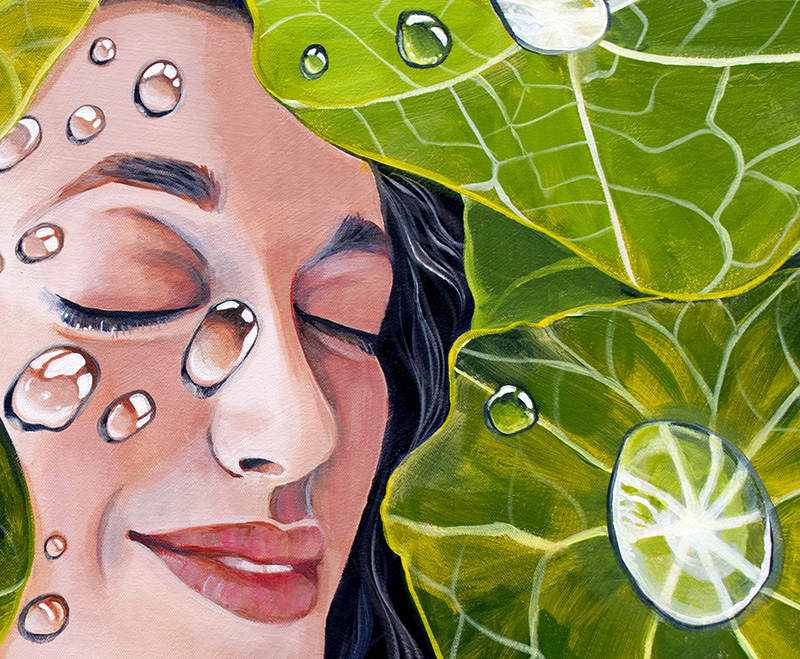 What would it feel like to experience, in some way, the simple life of a plant with smooth drops of cool life-giving water rolling over the surface of me?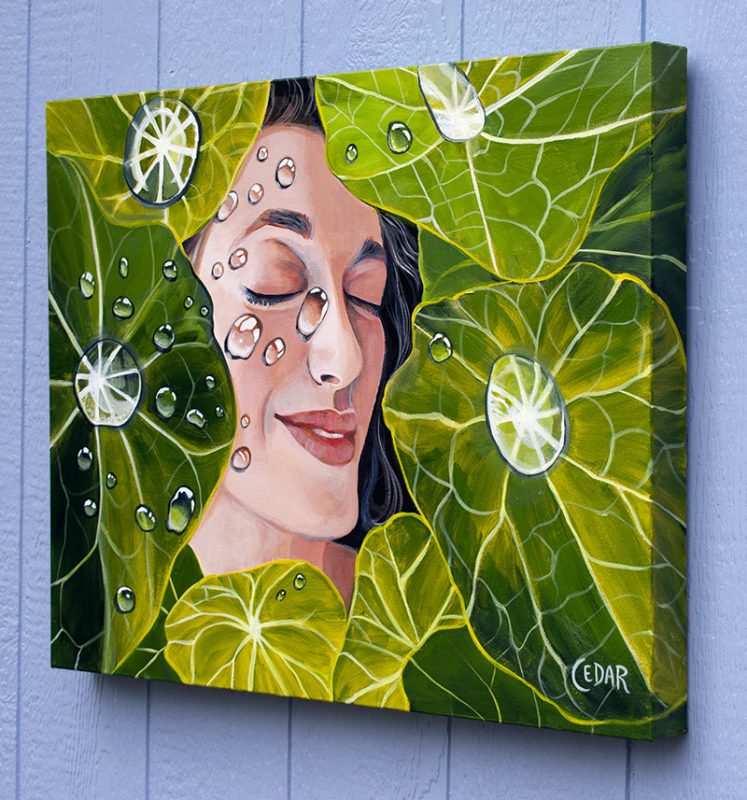 So much of taking care of plants is just paying attention to them, while asking, "What do you need?" The same approach, I've found, often works when we are taking care of ourselves and each other. Quite often, the first answer to that question is "water."
I documented my process while creating this painting. Here's a time lapse video of the entire painting process.
As you can see, I worked from background to foreground. First, I painted my face in the center of the circle of leaves.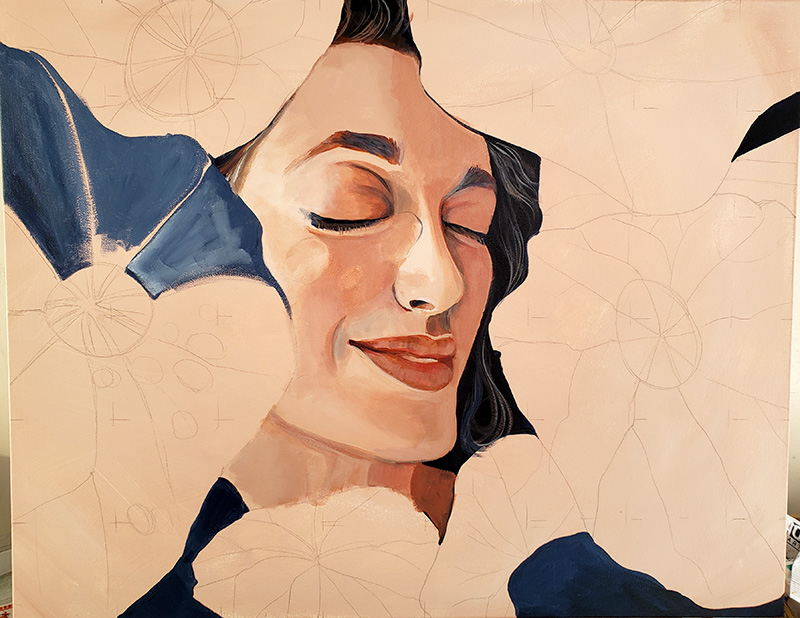 Then I added the raindrops onto my face.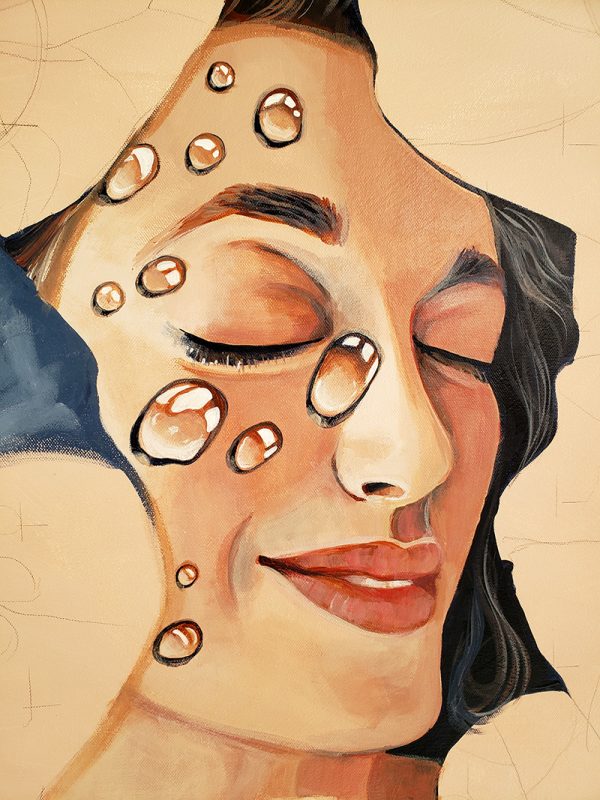 I then painted the varied shades of green within the leaves.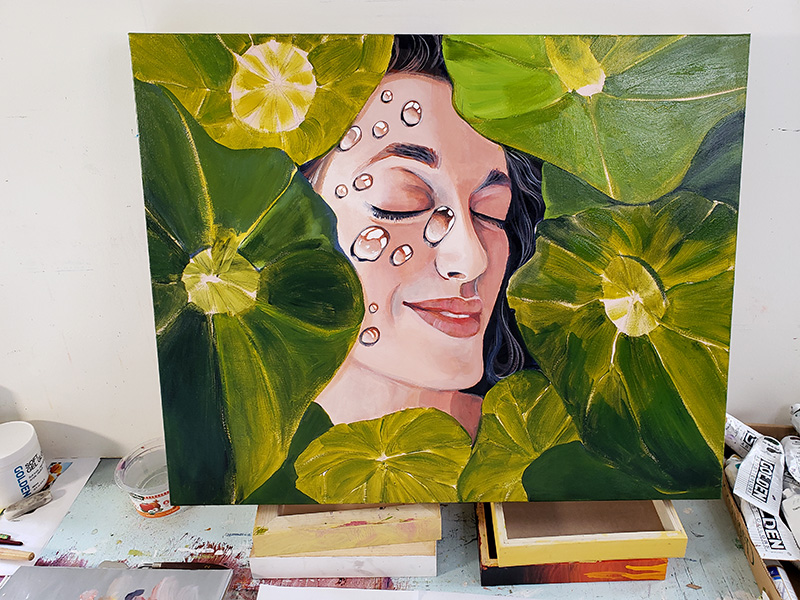 And finally, I added the details onto the leaves: the pattern of their veins, and the smooth globes of the water droplets upon them.