Here is "Cycles of Hope," 30″ x 40″.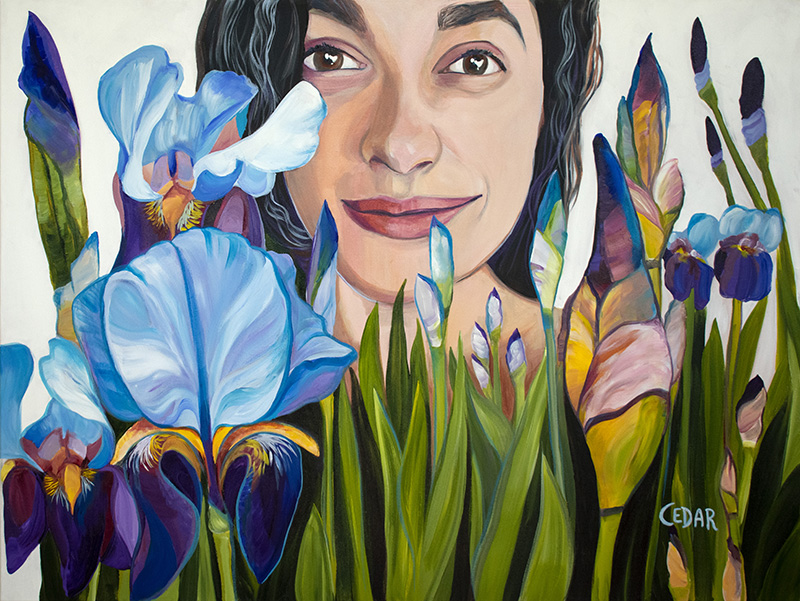 You can watch my painting process here:
Every year, when the purple bearded irises in my garden start to bloom in spring, it's a special event. They put on a spectacular show for two or three weeks, and then it's over. When the bulbs start poking green shoots out of the cold ground, I feel the first sense of anticipation. And when it happens–the day when I notice the first iris has officially bloomed, I always feel a huge surge of happiness and hopefulness.
The sun is back! The warmth is back! Winter is over. Good times ahead.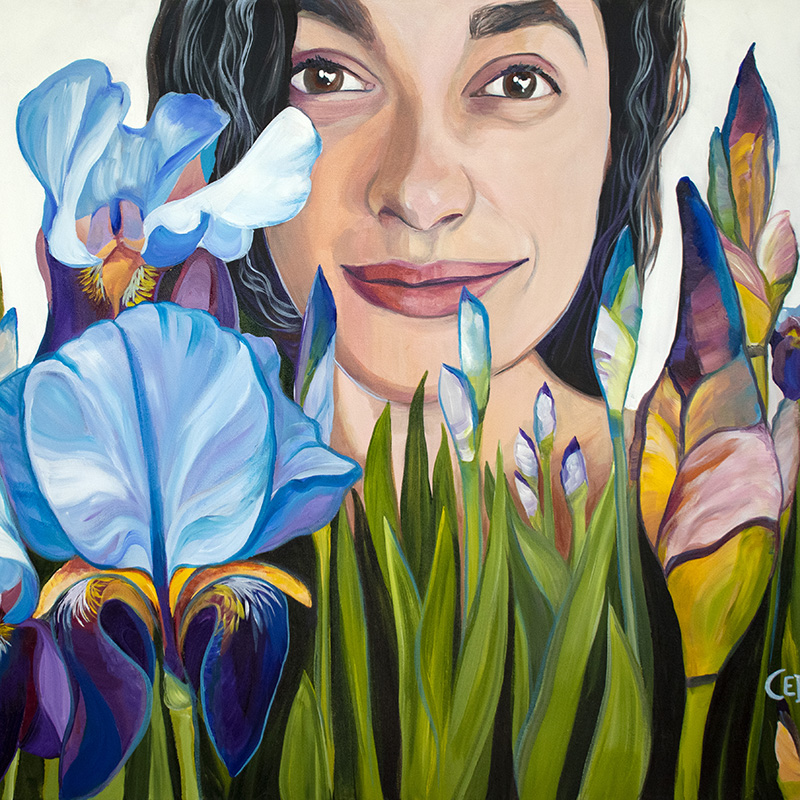 This year, that feeling was more meaningful than ever, because this year has been so very hard. In this painting, I show the emotion of going from a state of distress and deep sadness into a state of hope.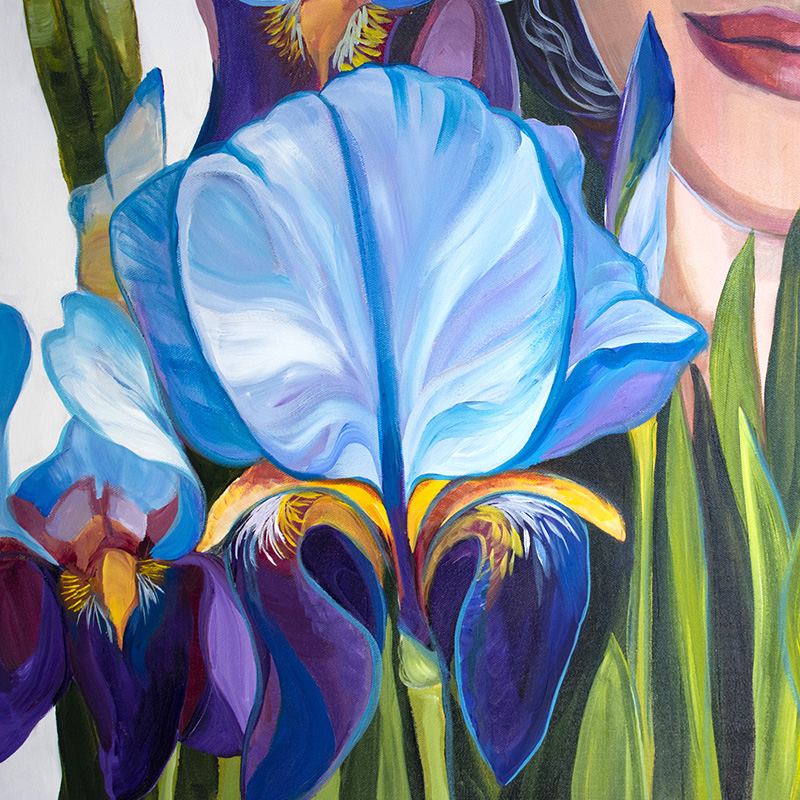 The eyes look as though they've recently been crying but have shifted over into a smile.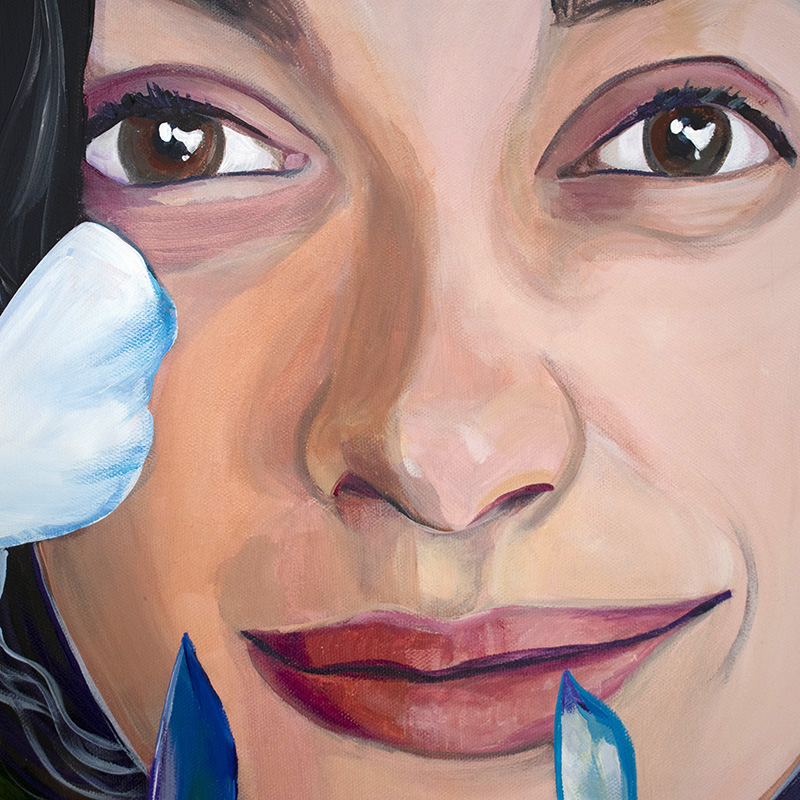 Almost everyone I know is struggling. Whatever usual life stressors exist in each of our lives, all of them are now compounded by the stress of the pandemic and the ripple effects of both the virus and the economic and social effects of shelter-in-place orders and disruptions in our routines. Everything feels grim, and it's easy to find ourselves in moments of hopelessness, anger, and sadness.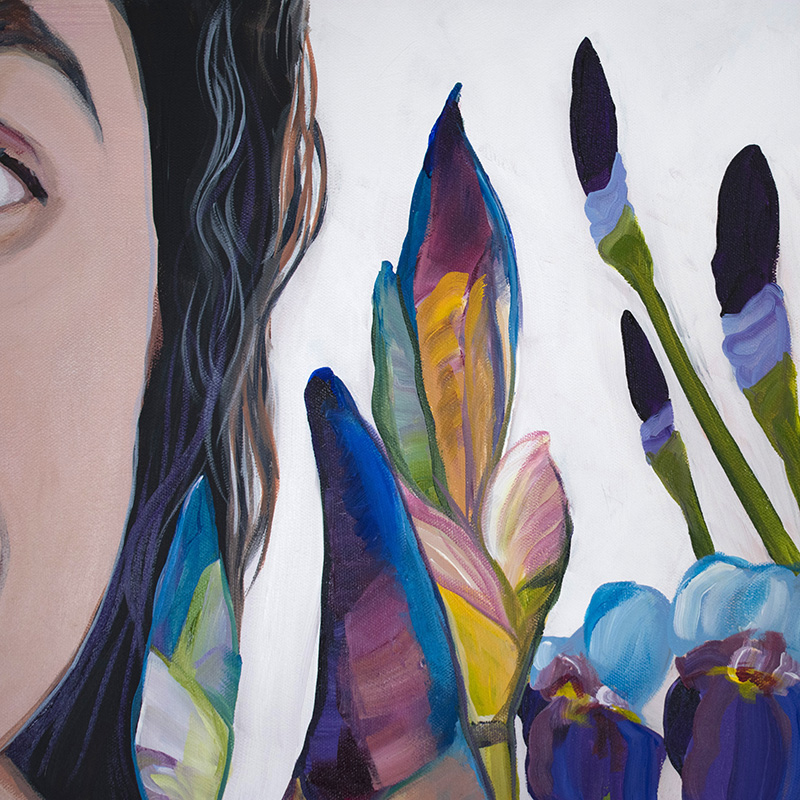 Taking care of ourselves and our own mental health becomes vastly more important under these circumstances. Practicing mindfulness can help. When we observe all the different emotions as they pass through us, we see that these distressing emotions are not constant, but rather, they come and go. They are only moments.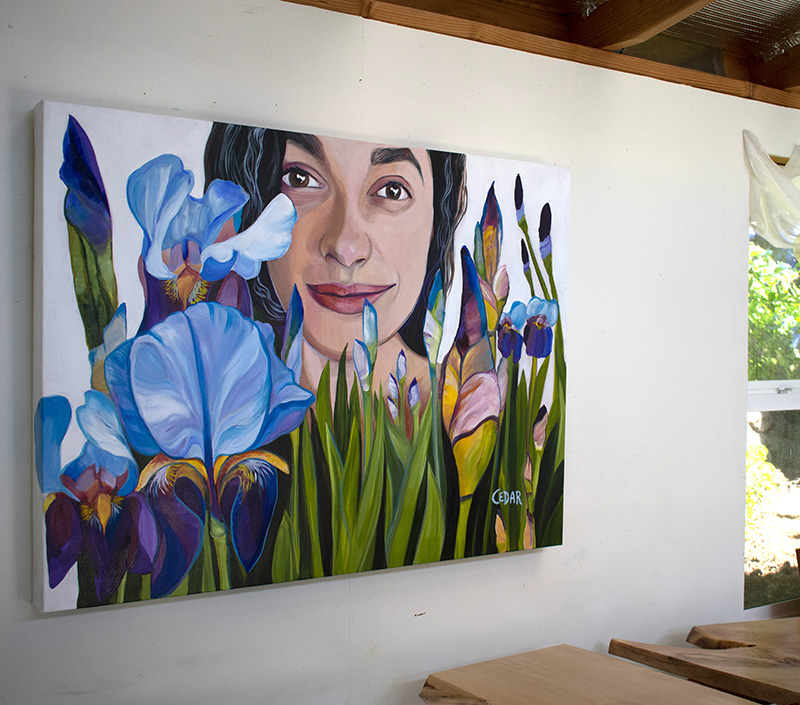 The uplifting emotions are also there. Hope comes in cycles. Even when it feels like it's gone away, it will always be back.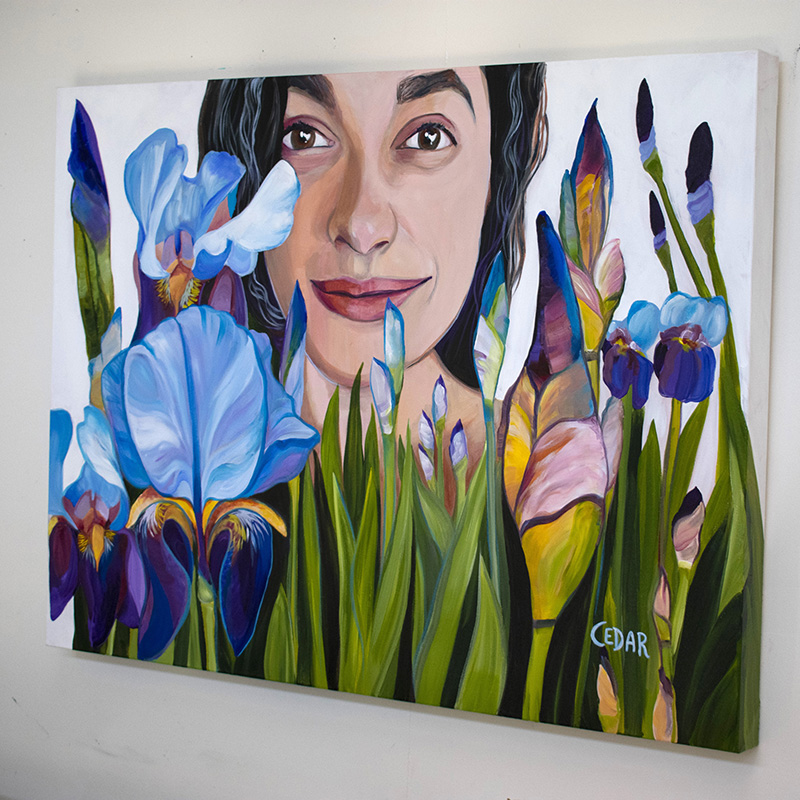 Hope is there in all the little joys that might take you by surprise with their beauty when you least expect it, and in all the little things we have to be thankful for, no matter how mundane. Hope can always be found. Look for it. Grab it!