Here is "Onward," 36″ x 36″, Acrylic on Canvas.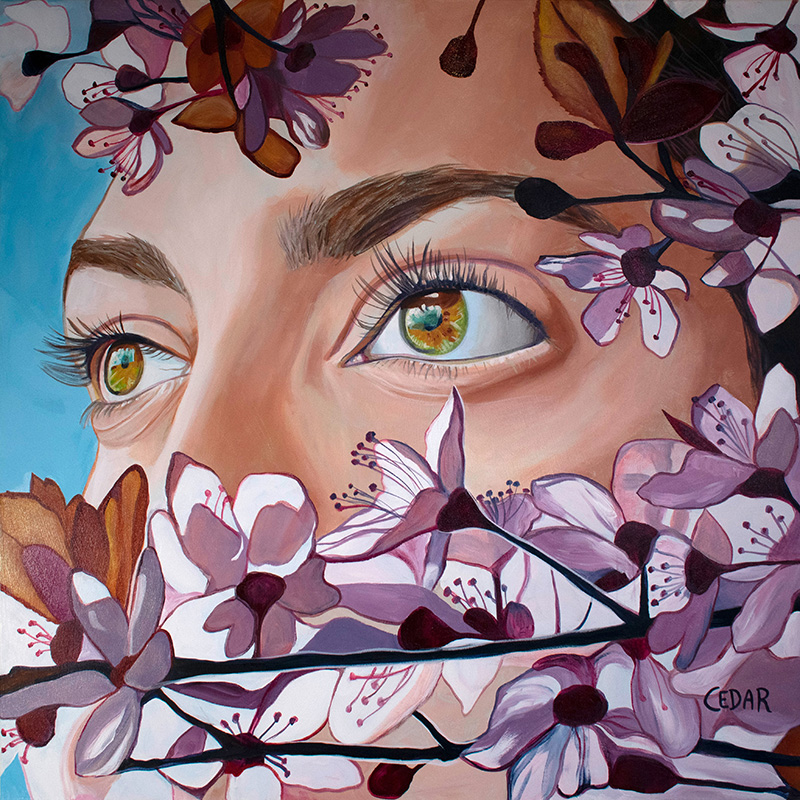 You can watch me painting it here:
The "Plant Mama" series has now been born along with the coronavirus pandemic. While sheltering in place, I turned inward in search of a creative escape from the misery of the world. I found a new subject matter for my art in the plants in my garden and the potted house plants throughout my home, realizing they have been an obvious source of joy and endless fascination for me throughout my entire adult life.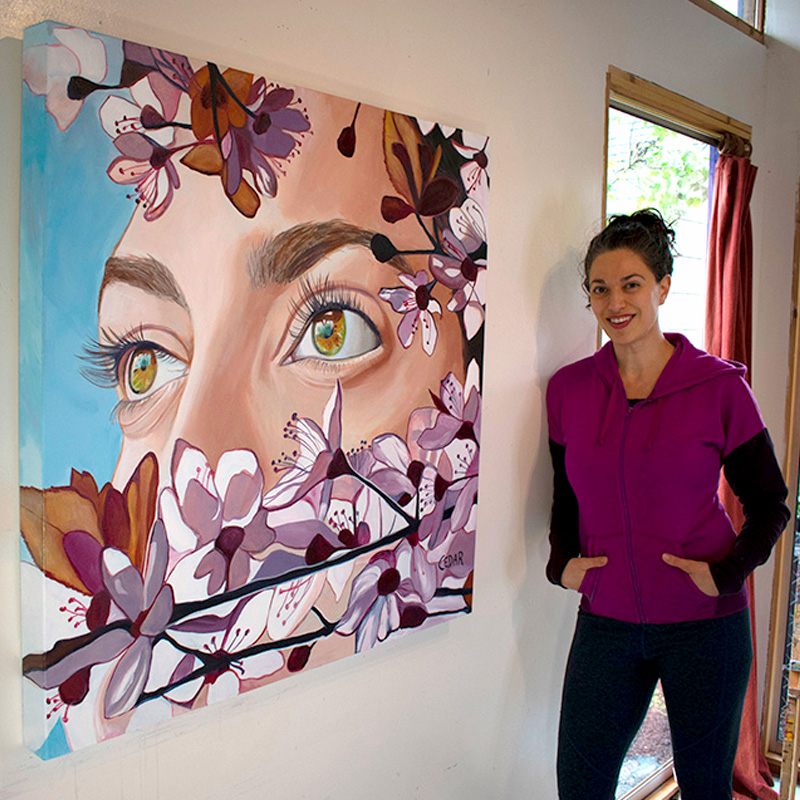 I am exploring my own relationship to plants, and all the emotions they inspire in me, by incorporating the plant life around me into self portraits.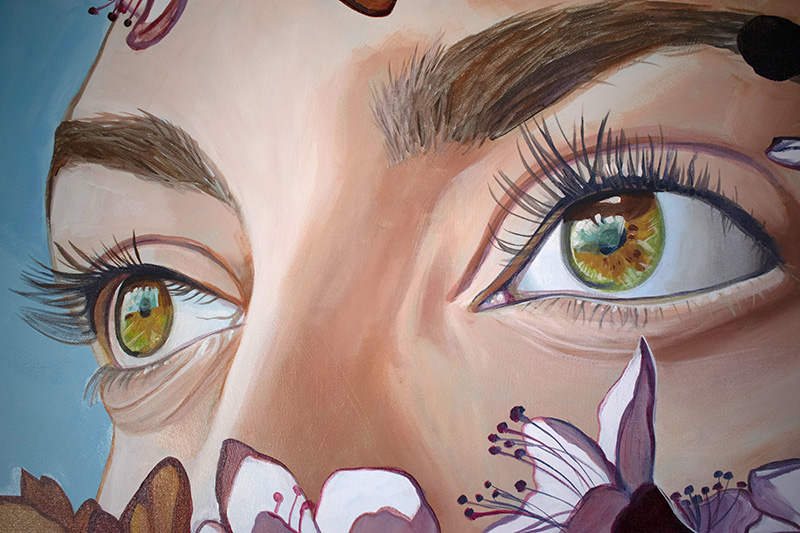 This painting shows a closeup of my eyes gazing outwards into the distance, my face surrounded and partially obscured by a curtain of apple blossoms.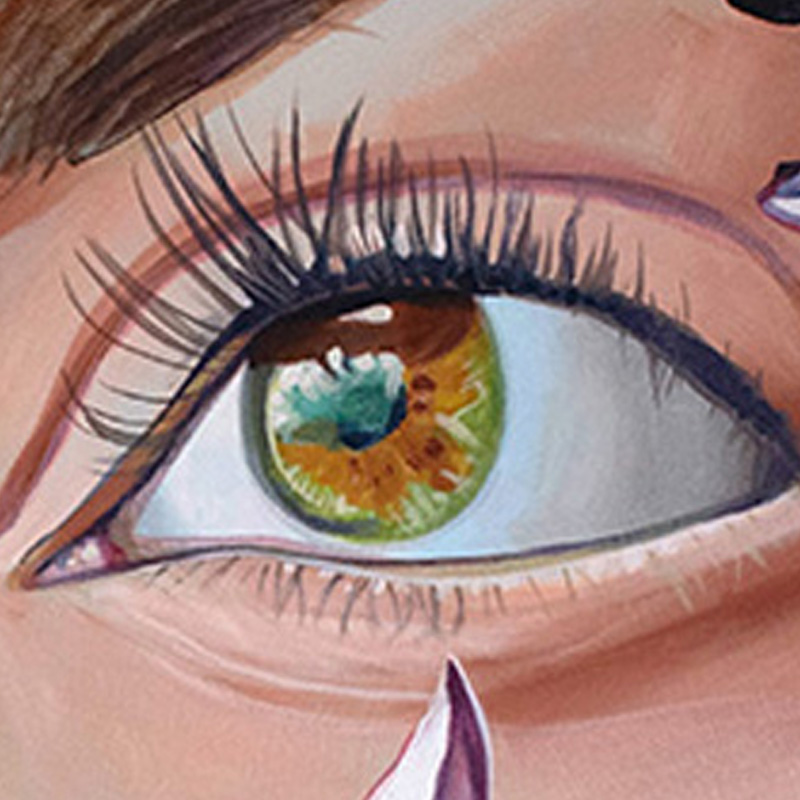 I often feel dazed, in the midst of this pandemic. It's necessary for my own well-being to periodically shut out the news, turn off the screens, and look around me for small bits of normalcy and happiness.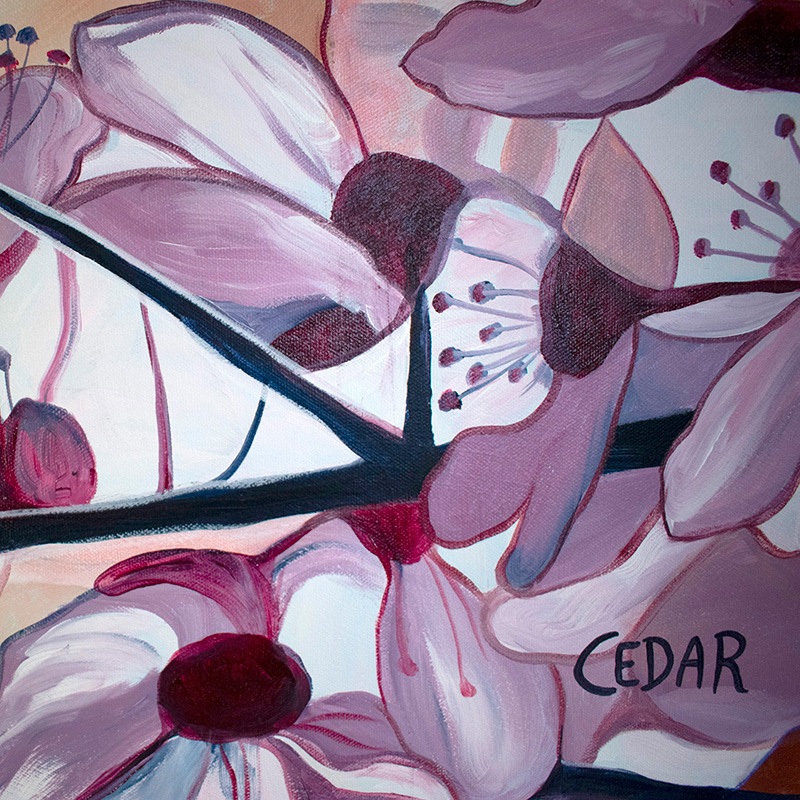 This apple tree in full bloom gave me just that.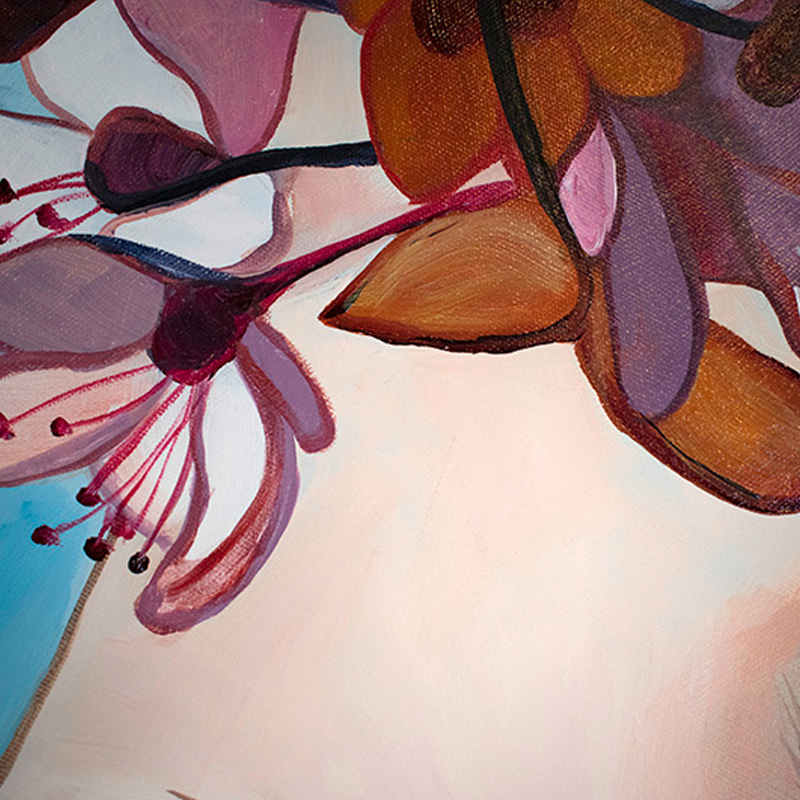 The whole tree glowing with pure sunlight held within countless translucent pink petals, a glorious and effortless display of health and fertility, a promise of fruit to come, it stopped me in my tracks.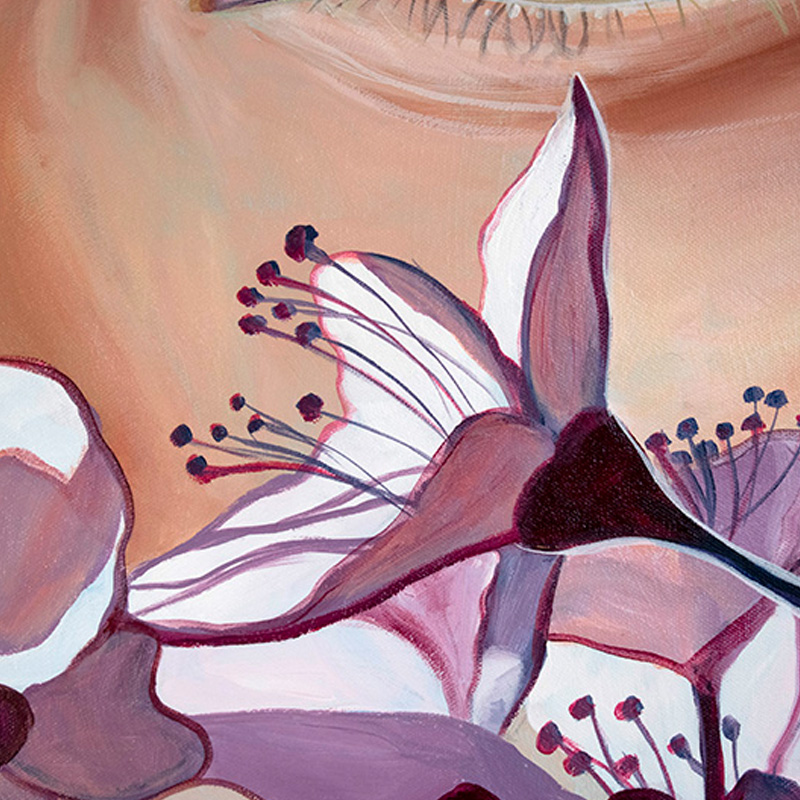 The beautiful tree blossoms have arrived, shining under the warm sun, just as if this were any other spring. Dwelling on the heartening, matter-of-fact sight of them bolstered me with courage and resolve.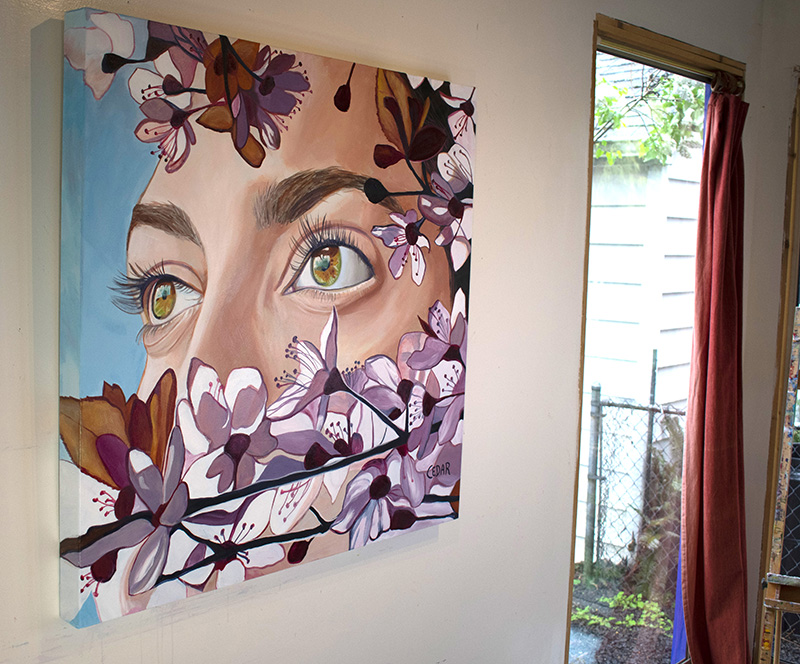 Nature doesn't care about a pandemic. There is still so much life and beauty happening all around us.
We don't know what the future holds, but it's arriving nonetheless with every new second, and we must face it head-on. "The only way out is through."