These are the last few paintings I was able to finish right in time to be added to the Spring Sale before it begins on Sunday! I love the way they glow.
Here is "Lotus Study 3."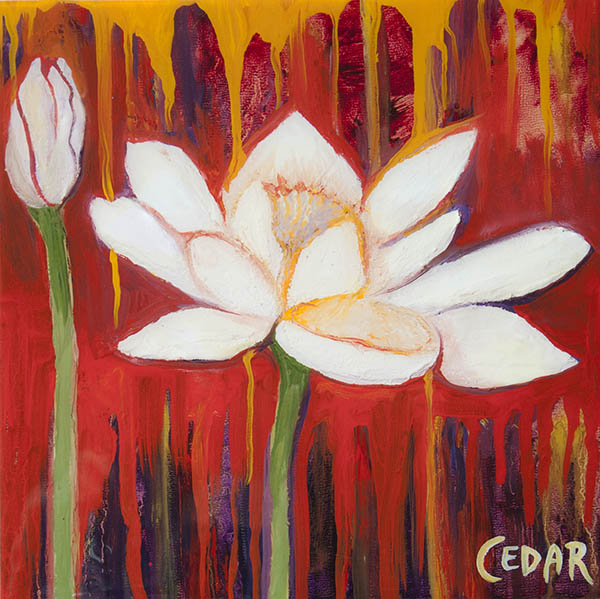 Like Lotus Studies 1 & 2, these are all coated in thick, glossy resin.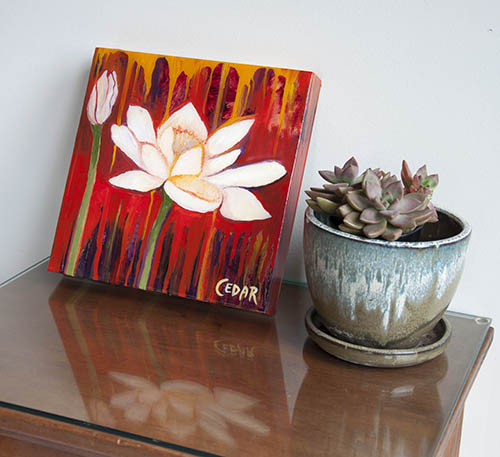 And like my newest Lotus paintings, these feature paint dripping down in the backgrounds.
Here is "Lotus Study 4."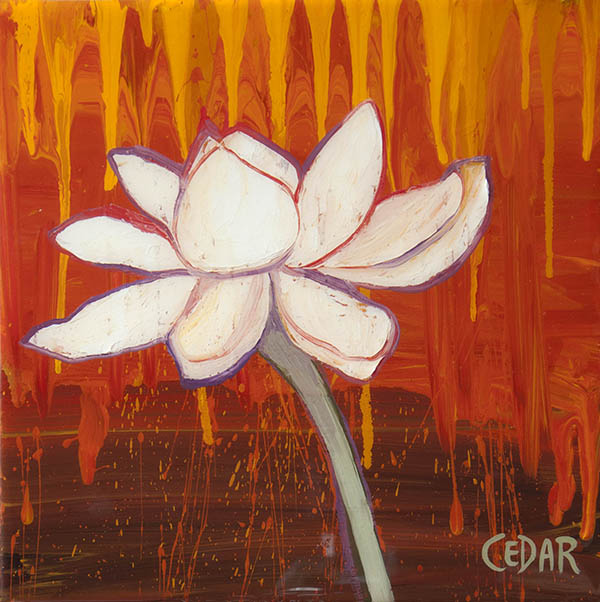 Here you can see the rich colors.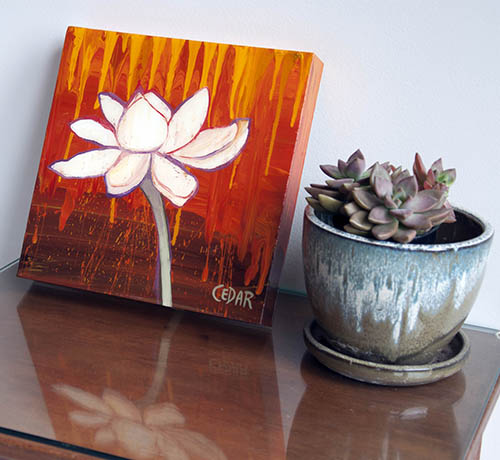 And here, from a different angle, you can catch some of the beautiful reflections in the painting's glassy surface.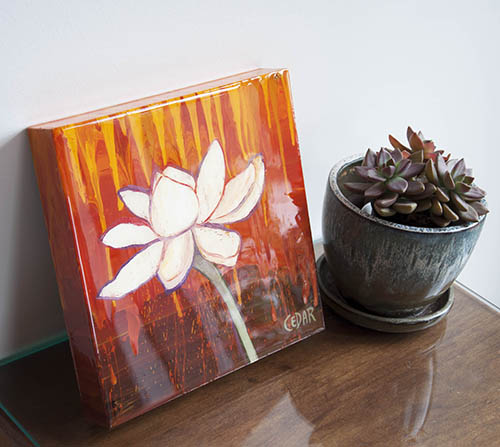 Here is "Lotus Study 5."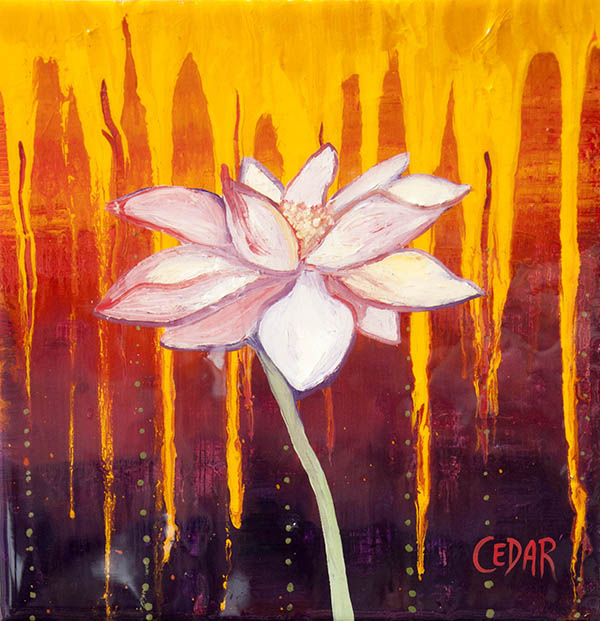 Rich colors!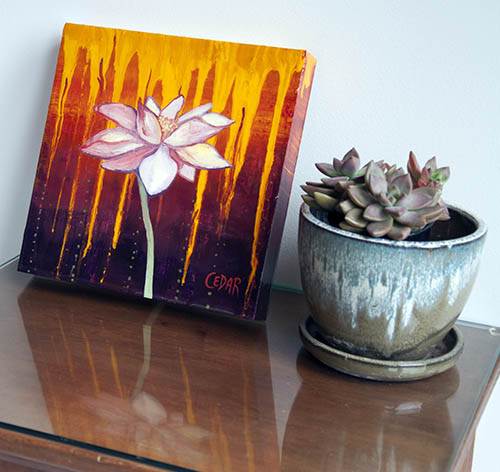 Combined with the flash of reflected light.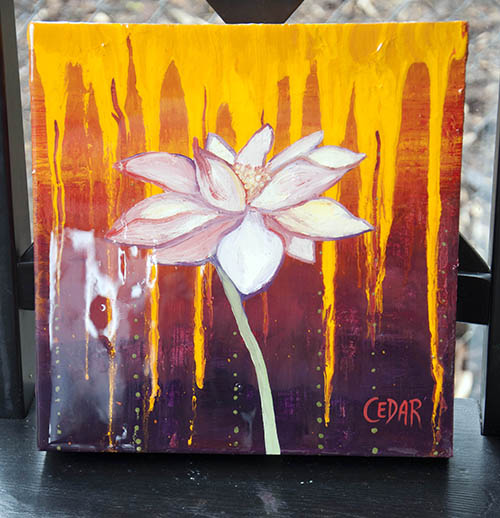 Here are all of the 10″ x 10″ Lotus studies I've completed so far. Each one is uniquely beautiful. The colors pop as light plays across the surface when they are in sunlight.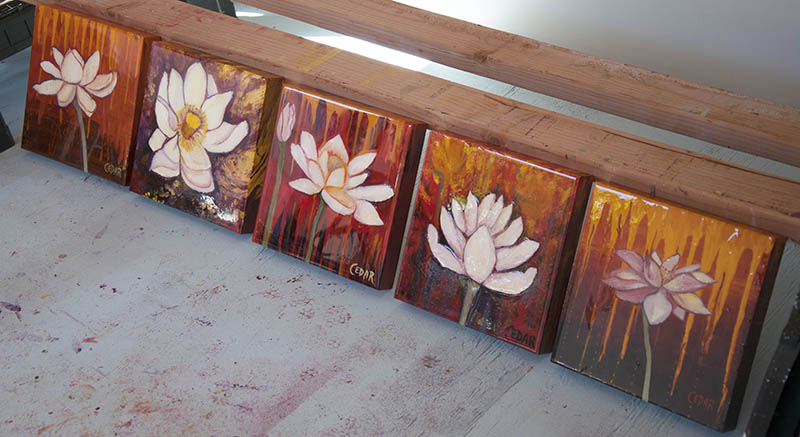 And the colors become deeper and darker when in shadow. Seeing them in person is much better.

It's hard to describe how cool the reflective surfaces are–the reflections constantly shift and change as you walk past them and your point of view changes.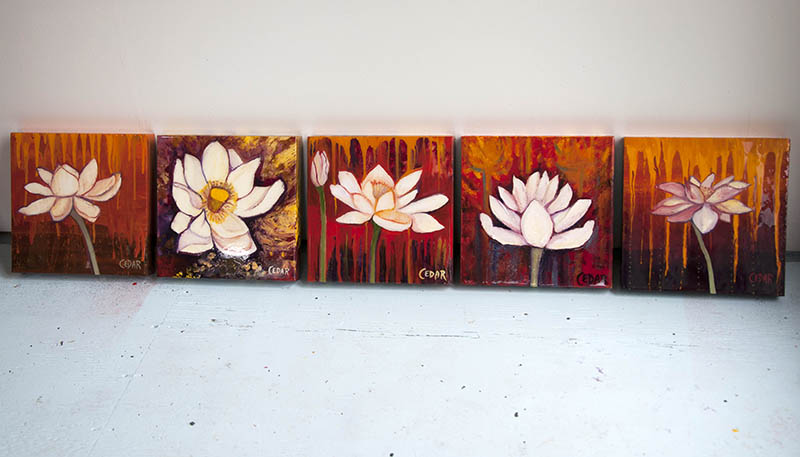 Which one is your favorite?