Here is "Inherent Promise."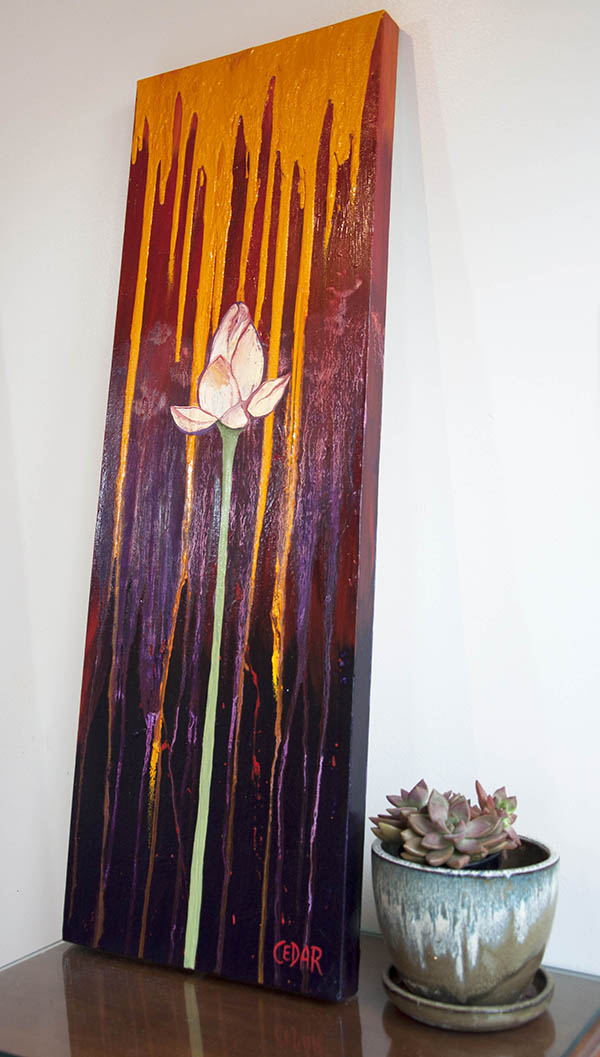 This is the same 36″ tall format as my last three vertical paintings: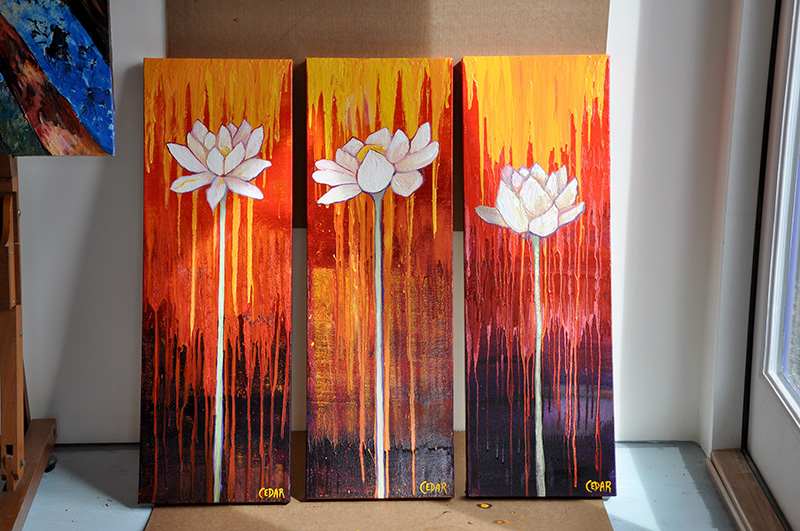 But this one is different, with purple as the dominant color. I imagine the colors of the background changing as the lotus flower grows and blooms, from a deep purple to red to fiery orange.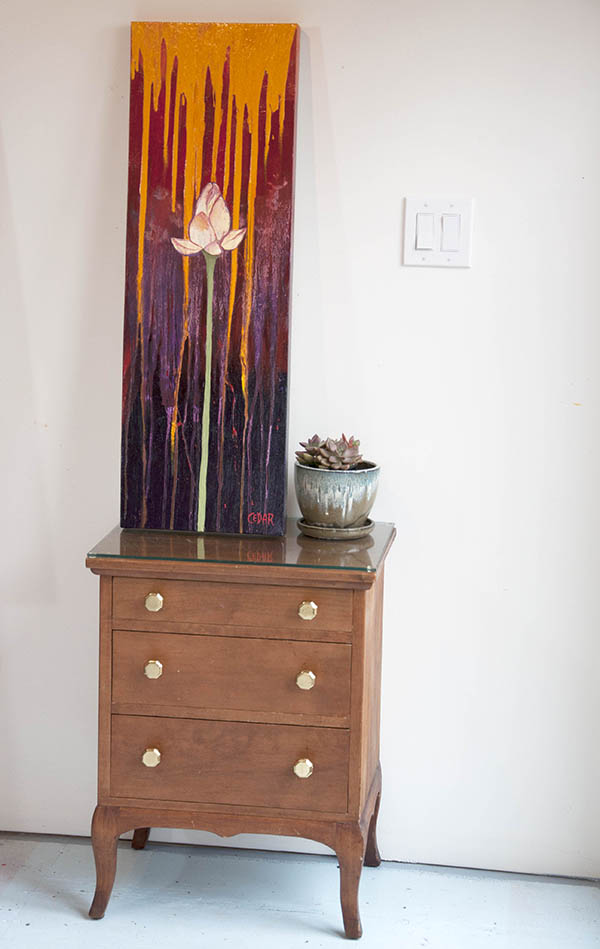 This flower is only at the stage of a simple bud. But the promise of the full, glossy petals yet to be unfurled is held within it!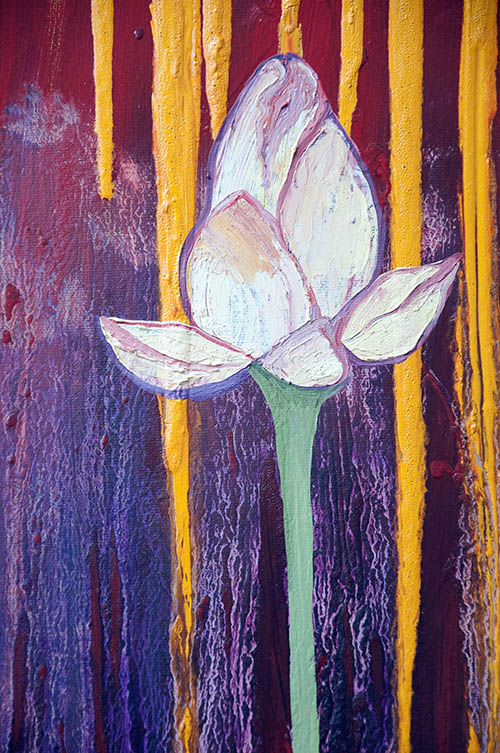 Up close, there are some beautiful details–lacy cracks in the streaming rivers of paint, tiny splatters, layers of color shimmering from beneath other layers.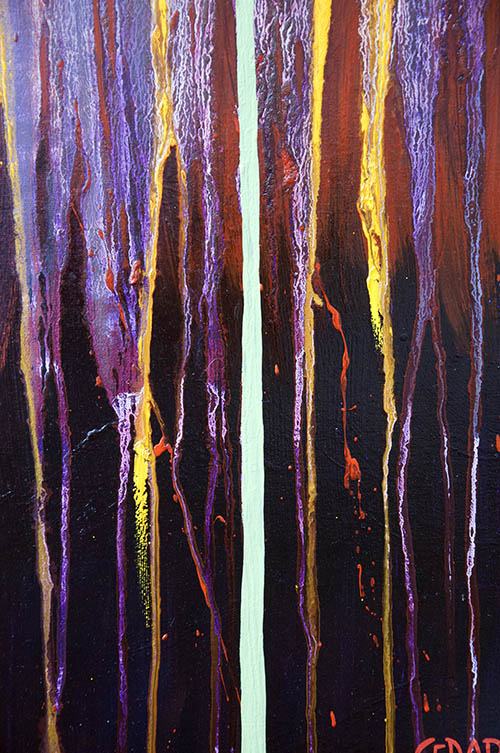 "Inherent Promise" is on the same size canvas as the three panorama-format Eclipse paintings you can see on the walls of the studio here.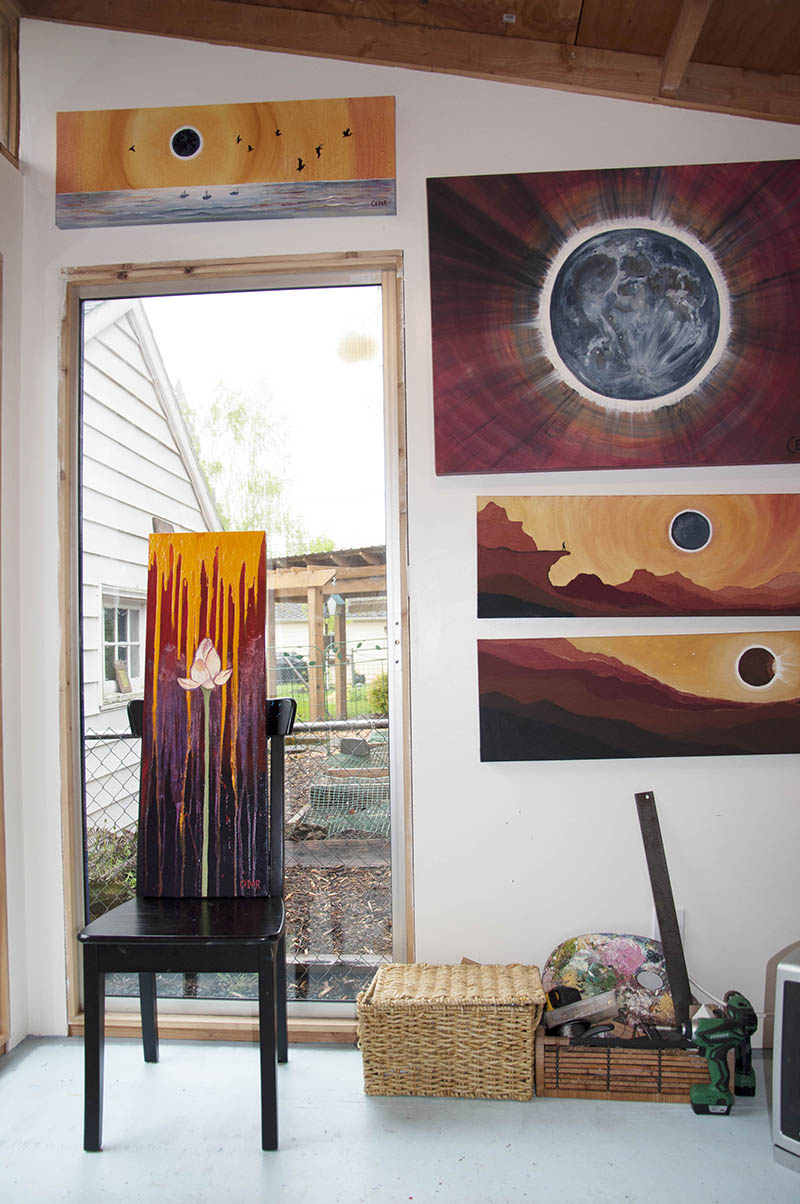 Compared to horizontal paintings of the same size, it becomes clear that the vertical format combined with the vertical drips of paint gives the painting a huge sense of height and space. It visually elevates the whole room by drawing the eye upwards!
This is one of several Lotus paintings I will have available in my Spring Sale next week! I have just a few more small pieces to share with you before the sale opens. Stay tuned!