I made this autumn tree in honor of autumn being in full swing!
It shows a huge, brilliant harvest moon rising in a deep blue sky, the gnarly roots of the tree weaving around one another and the smooth rocks on the ground.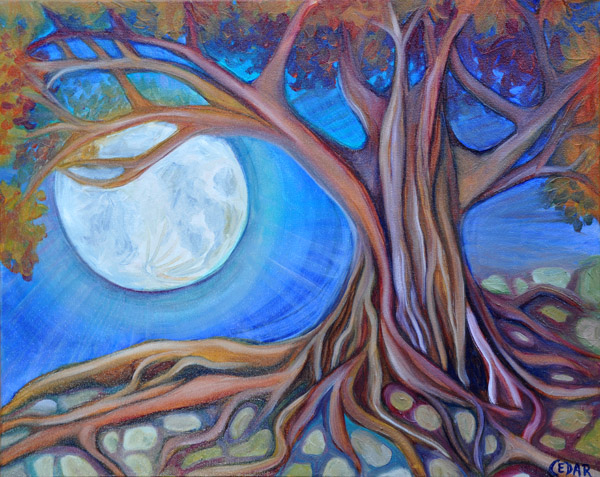 The tree has a graceful form, like a strong dancer in motion. This painting really feels alive to me–I can feel that bright, otherworldly light filling the scene, whose brightness is almost hard to believe and only happens when the full moon coincides with a crystal clear night.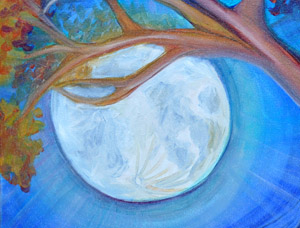 Worms come to mind, partly because of the winding worm-looking roots, and partly because the feeling of movement and the rich colors make me think of rich, dark soil teeming with healthy organisms munching on a carpet of fallen leaves, creating compost that will nourish the next year's growth.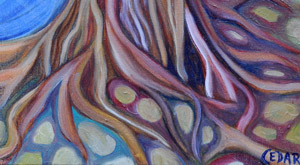 Take that as you will–if you are a gardener like me, you'll find it symbolic of the cycle of life and profoundly inspiring. Or, maybe you'll just find it gross and creepy. In which case, belated Happy Halloween!