Here is "Dreamy California."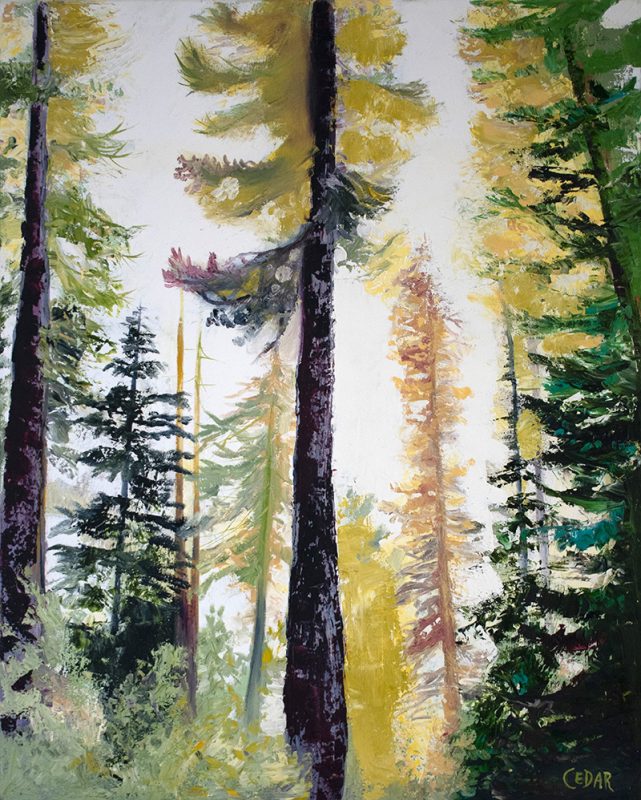 It was inspired by one of my many photos taken while hiking in the redwood forests in California.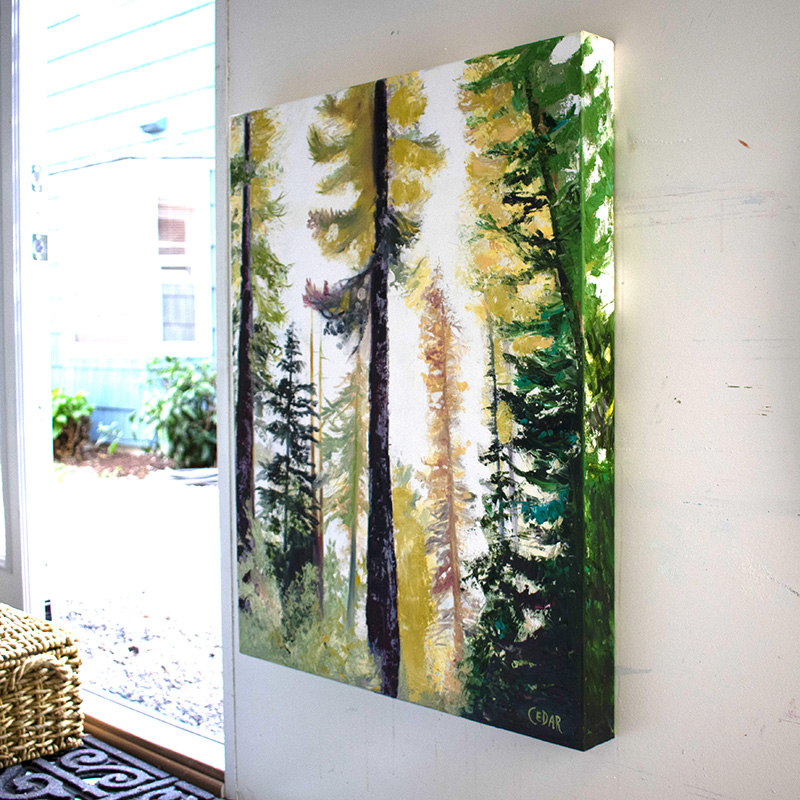 This oil painting has a very thick impasto texture painted mostly with palette knives. The shapes are roughly blocked in. Detail is minimal, with the focus on the glowing light and colors.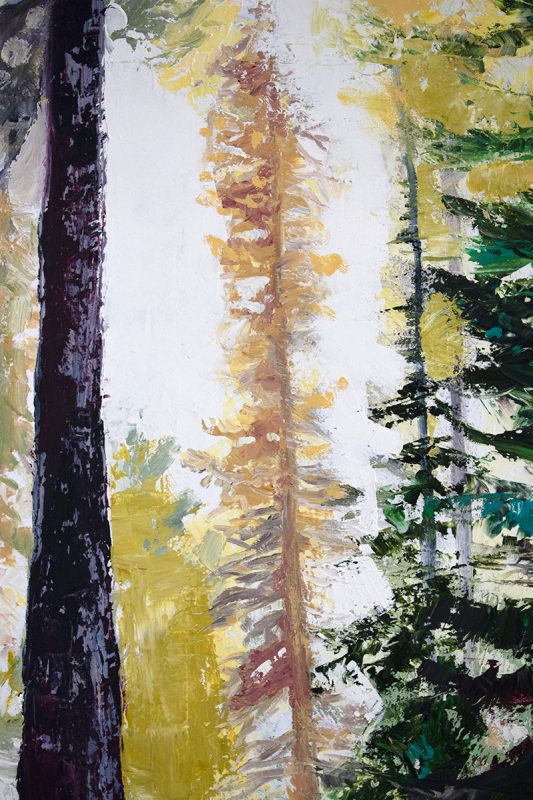 The high contrast of black and white is dramatic, and the soft pastel tones are pleasing and warm.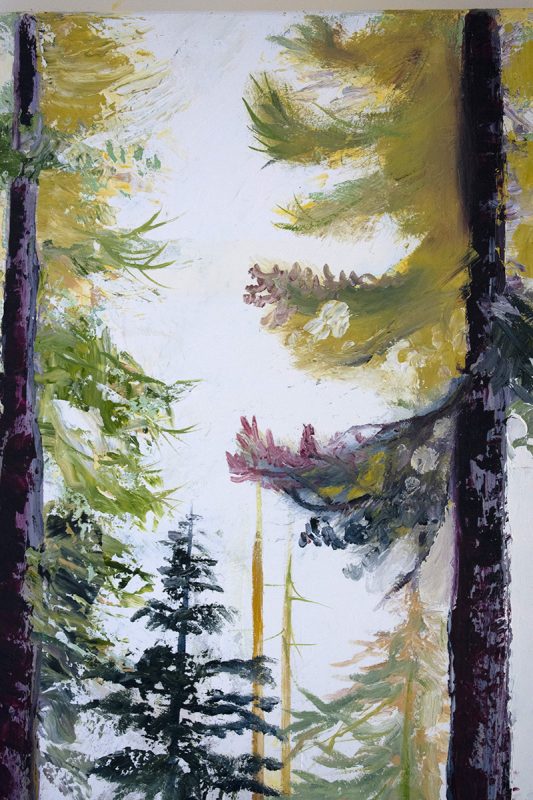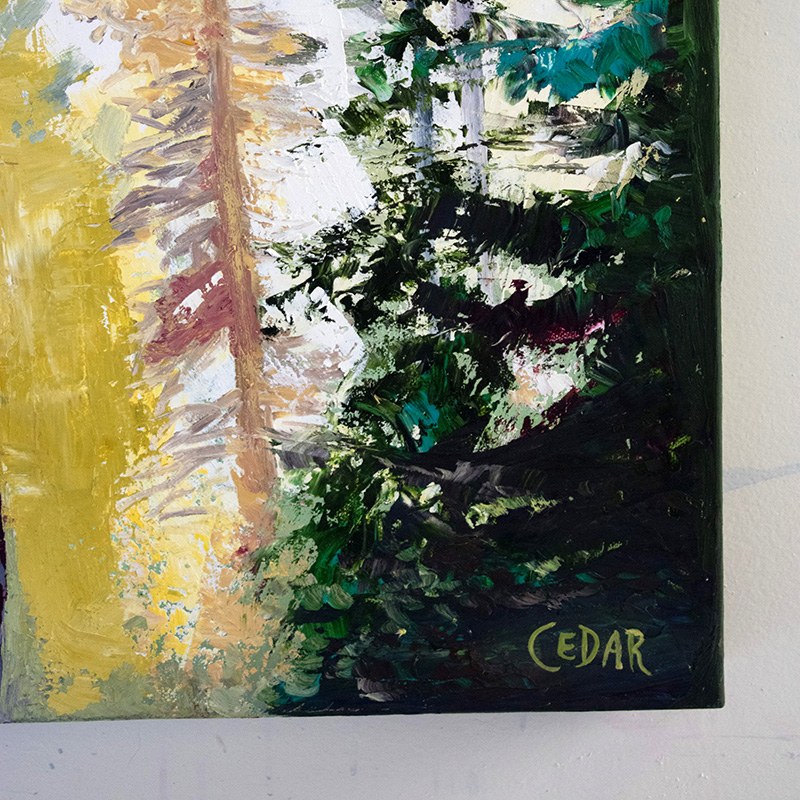 The title is Dreamy California because it's more about the feeling I associate with my time in California, and especially my time spent in these beautiful old growth forests, than it is about a specific location. It's a land of sunshine and opportunity.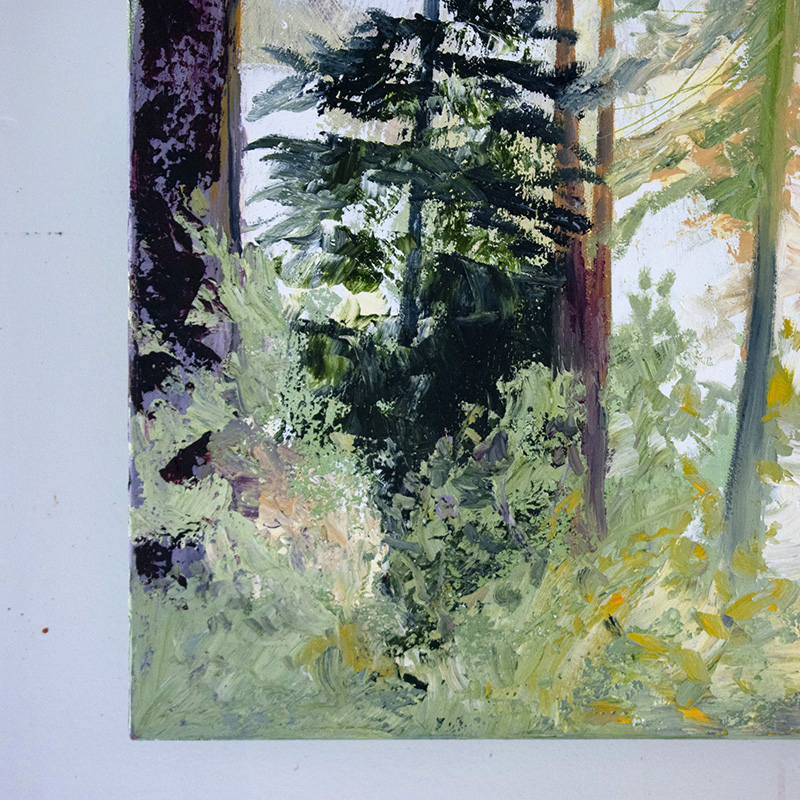 The trees grow so tall out west, and there is such a pure quality to the sunlight.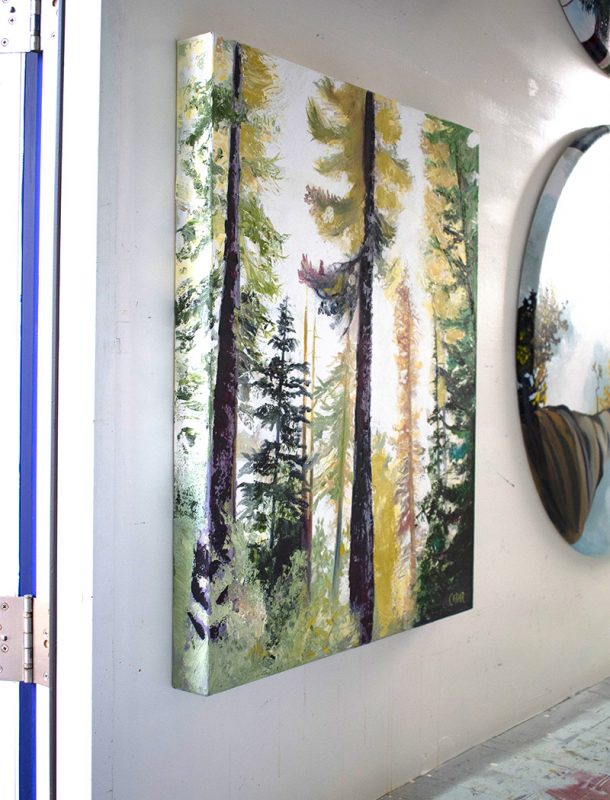 In this painting, you can feel the soft warmth of that sun!