These 2 paintings are quite different from each other, but I'm sharing them together because I painted them at the same time as commissioned pieces–one made for a mother and the other for her daughter.
Tree of Life With Phoenixes is a new iteration of my previous painting, "Tree of Life" which I made way back in 2008 as a commissioned piece for a friend.
Here is the previous painting: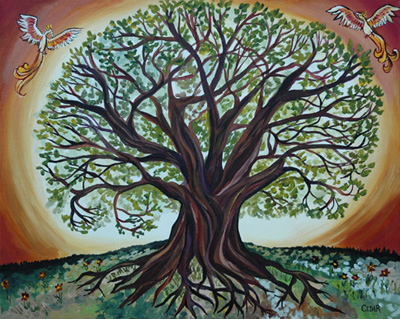 And here is "Tree of Life With Phoenixes," 2021: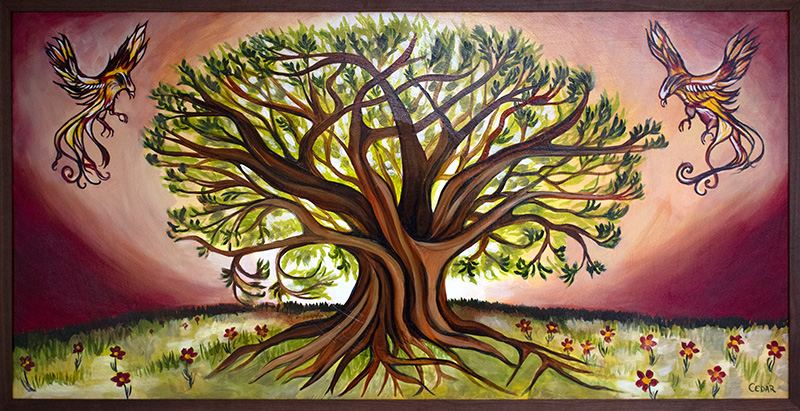 My client wanted the same theme–the Tree of Life flanked by two flying phoenixes.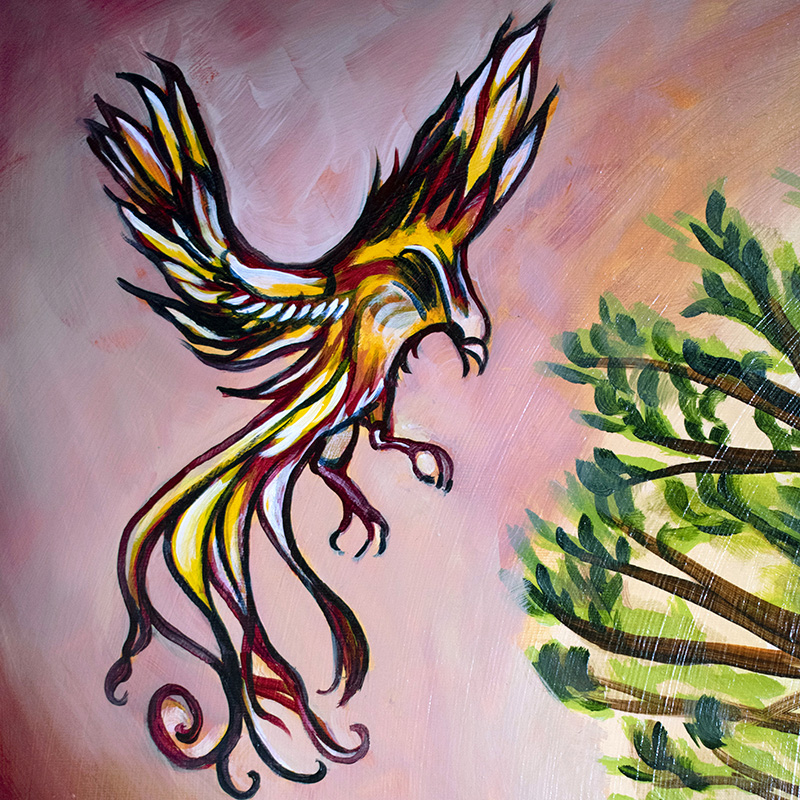 But she wanted the image stretched out horizontally to be 60″ across–a very large-scale piece!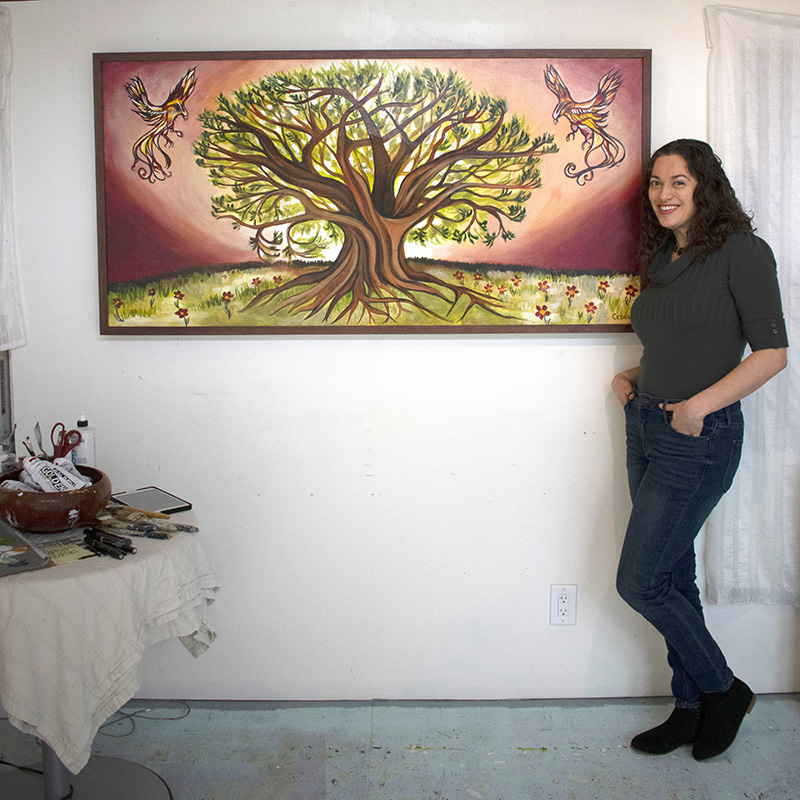 She also wanted the colors to be a bit more earthy.
The symbolic themes in this painting are fitting as we go through another cycle of winter holidays, on the edge of a new year.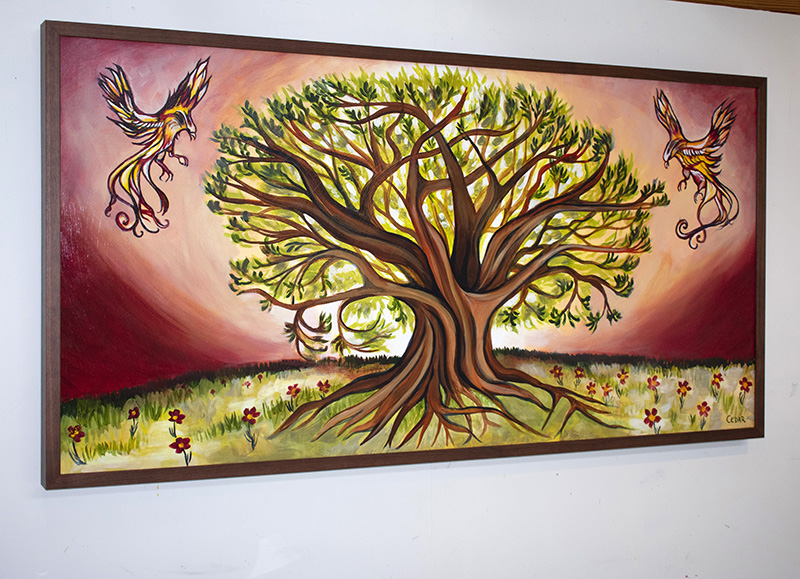 The Tree of Life: The interconnectedness of all life on Earth. Universal wisdom. A link between the physical and the mythical. Inspiration and growth.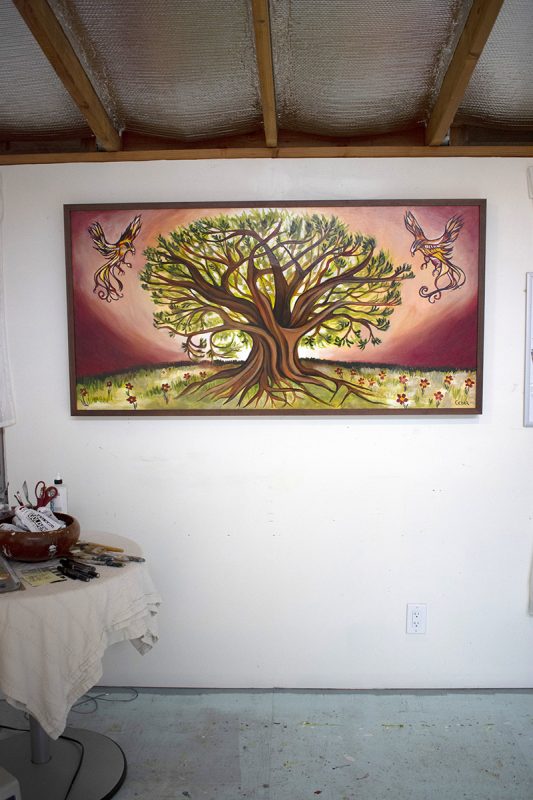 The phoenix: Eternal rebirth and cyclical renewal.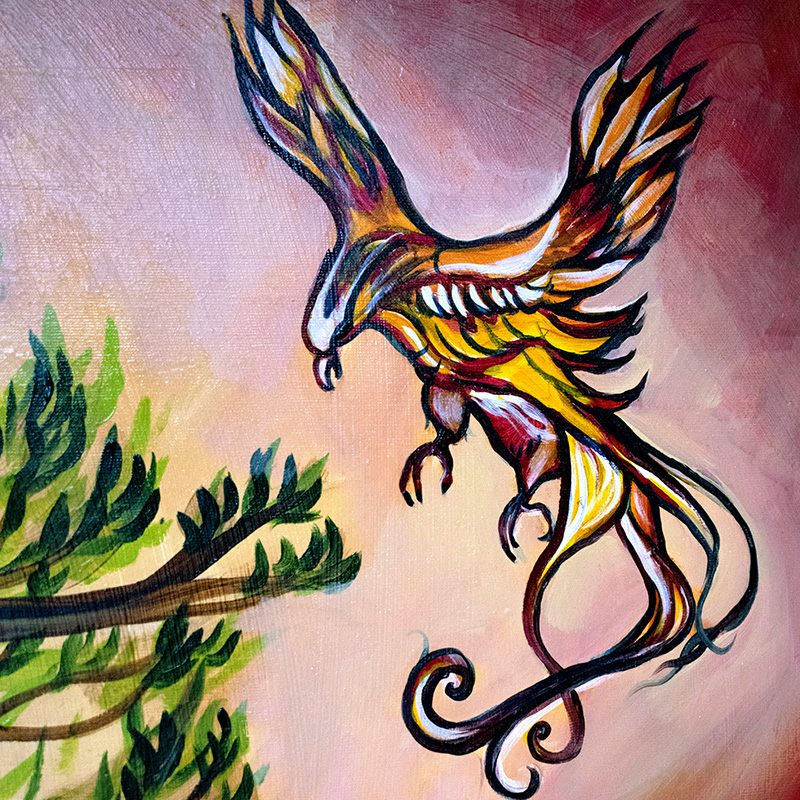 The second piece, made to the daughter's specifications, is one of my paintings on a live edge slab.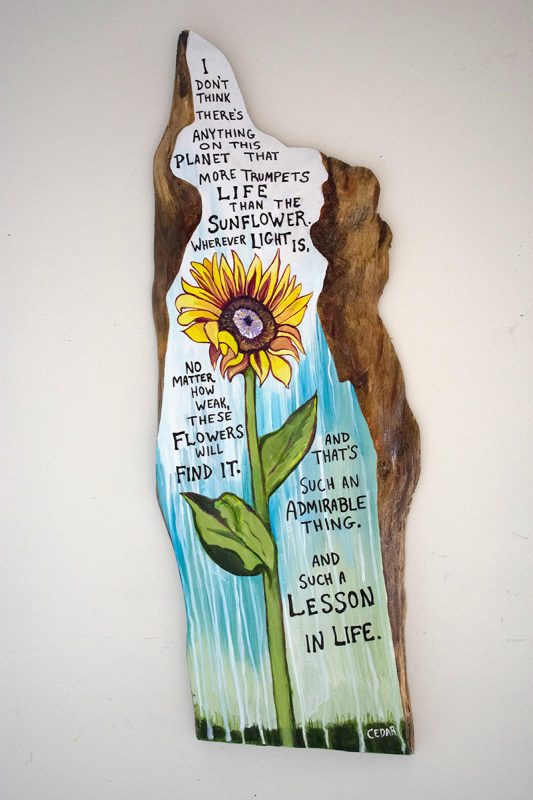 She loved my previous painting from last year, "Sunflower With Rain."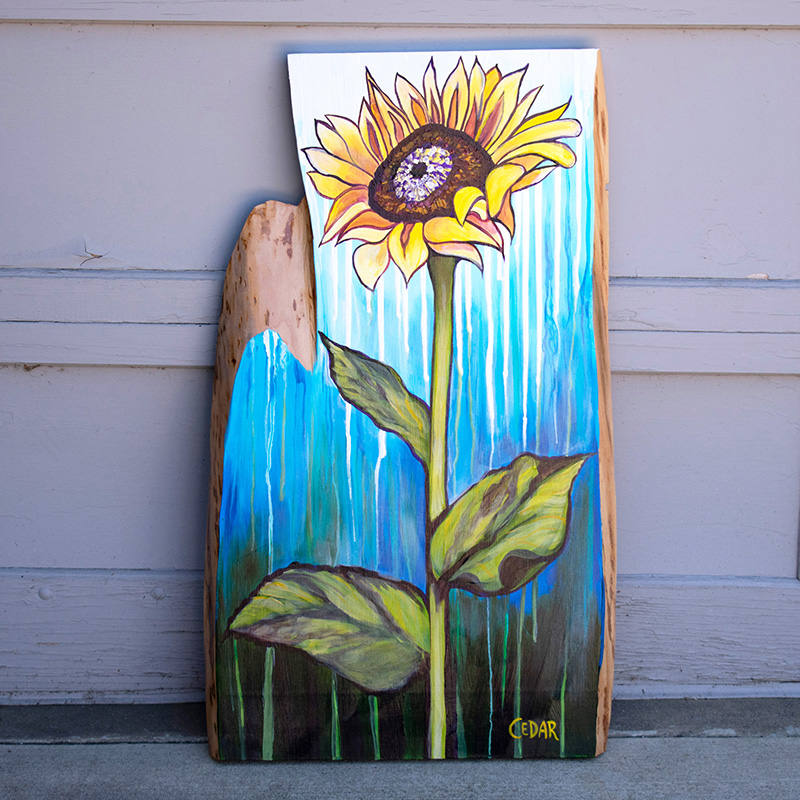 So, based on that previous painting, I created a background with similar colors and long drips of paint, and took the same sunflower from my previous painting, but I flipped it, stretched it, and gave it two leaves instead of three, to fit the tall and narrow shape of this live edge slab better.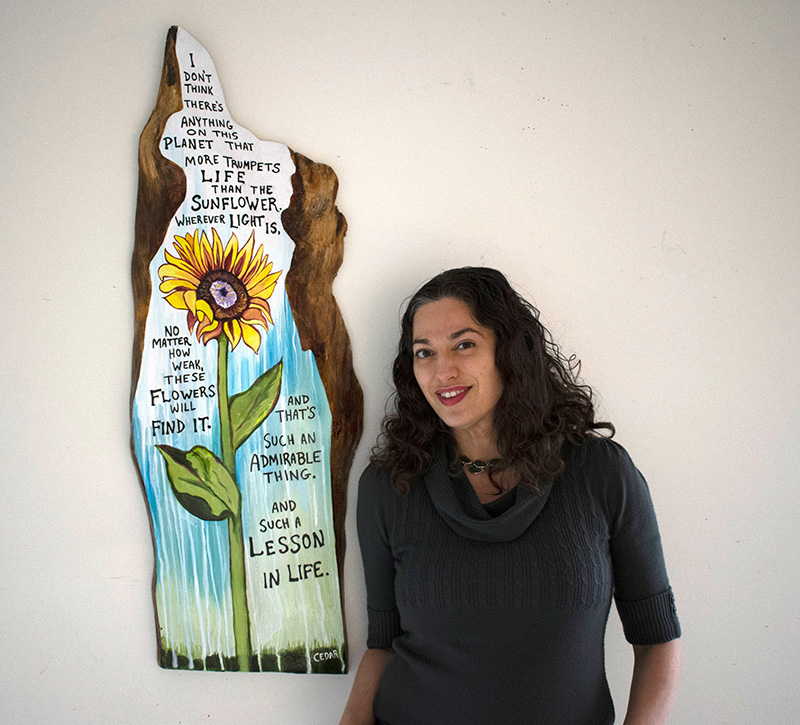 This painting is organically framed by the unpainted wooden edges of this slab.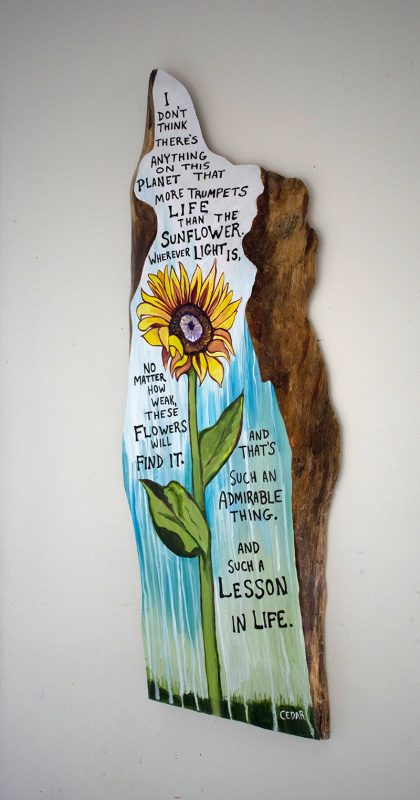 I left the most beautiful features of the wood grain exposed, working the natural details of the wood into the designs of the artwork.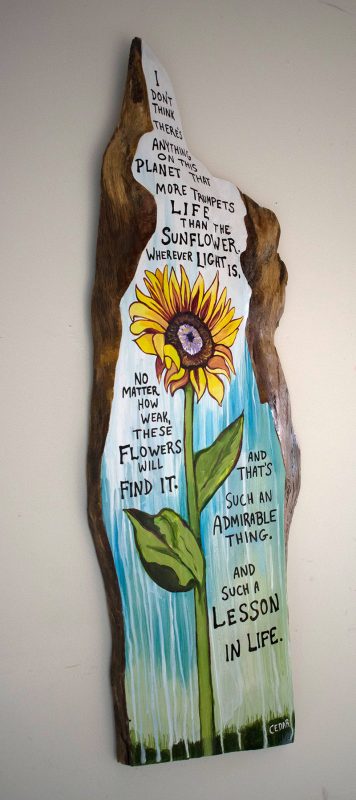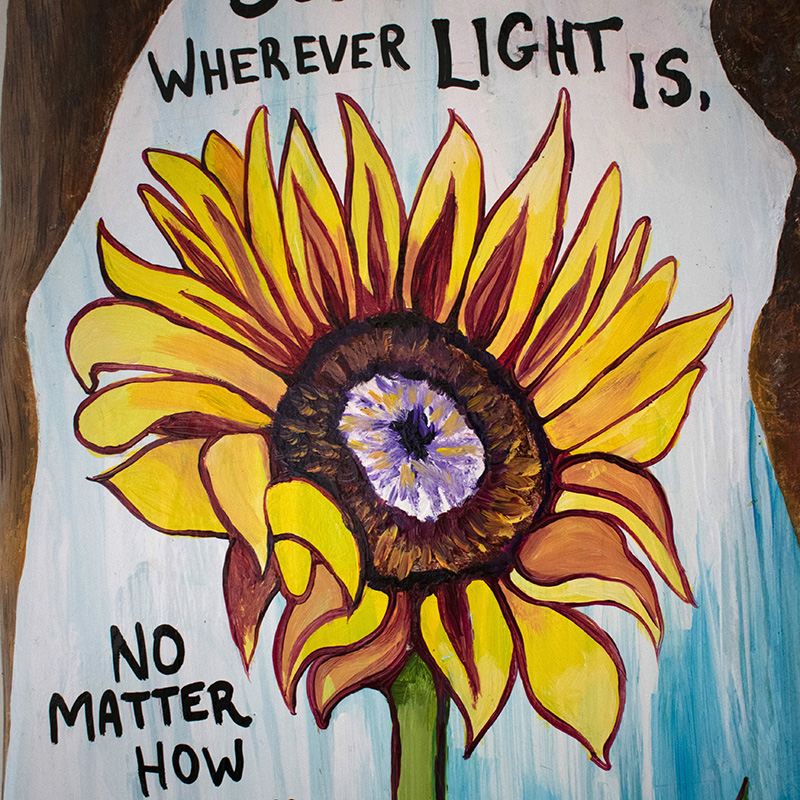 My client also requested I add specific text into the painting, part of this quote by Helen Mirren:

"I don't think there's anything on this planet that more trumpets life that the sunflower. For me that's because of the reason behind its name. Not because it looks like the sun but because it follows the sun. During the course of the day, the head tracks the journey of the sun across the sky. A satellite dish for sunshine. Wherever light is, no matter how weak, these flowers will find it. And that's such an admirable thing. And such a lesson in life."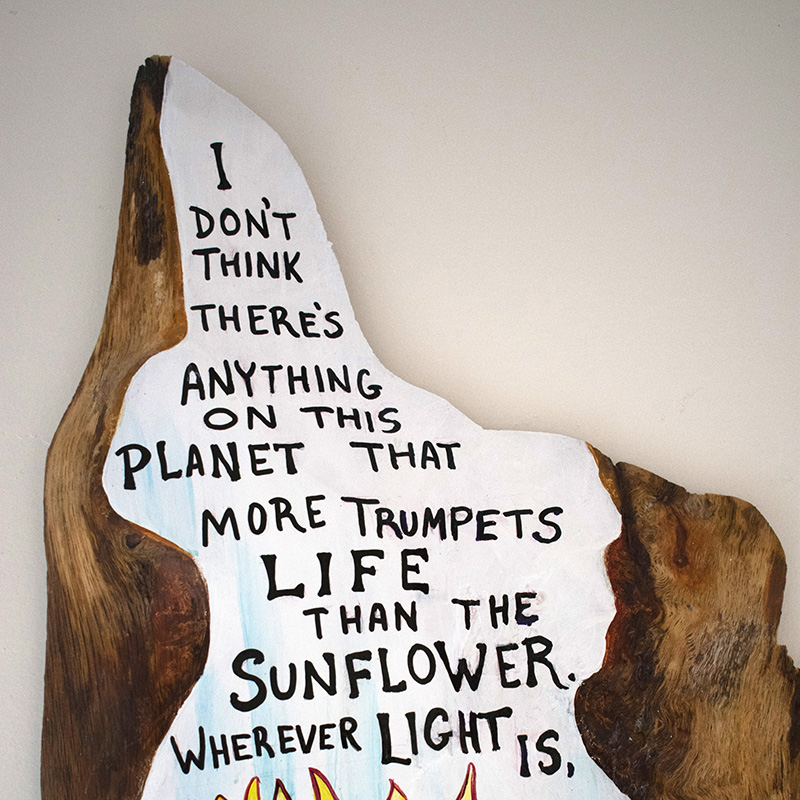 I painted the text using an acrylic paint pen.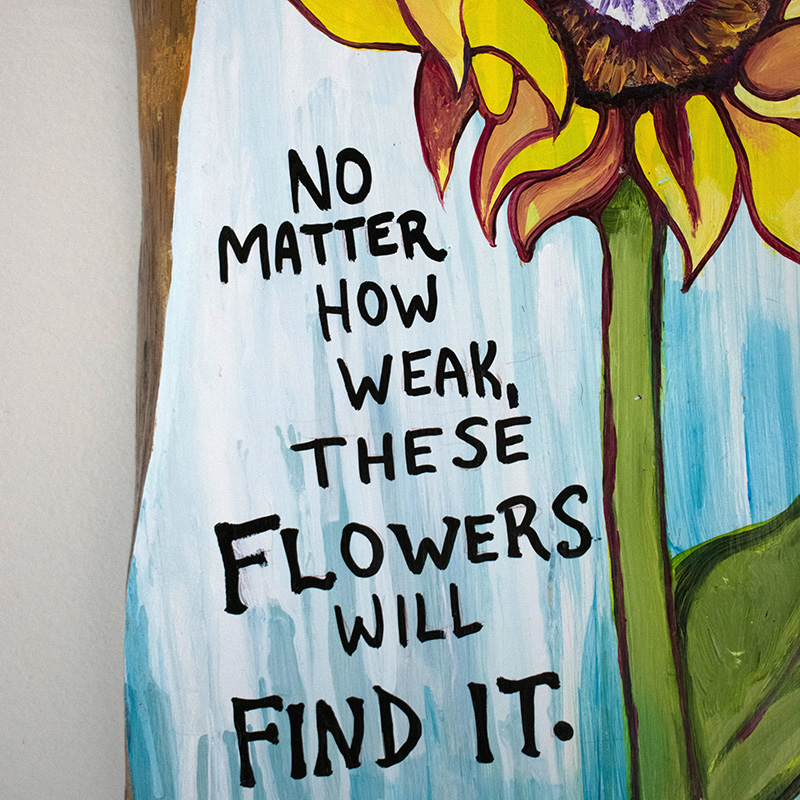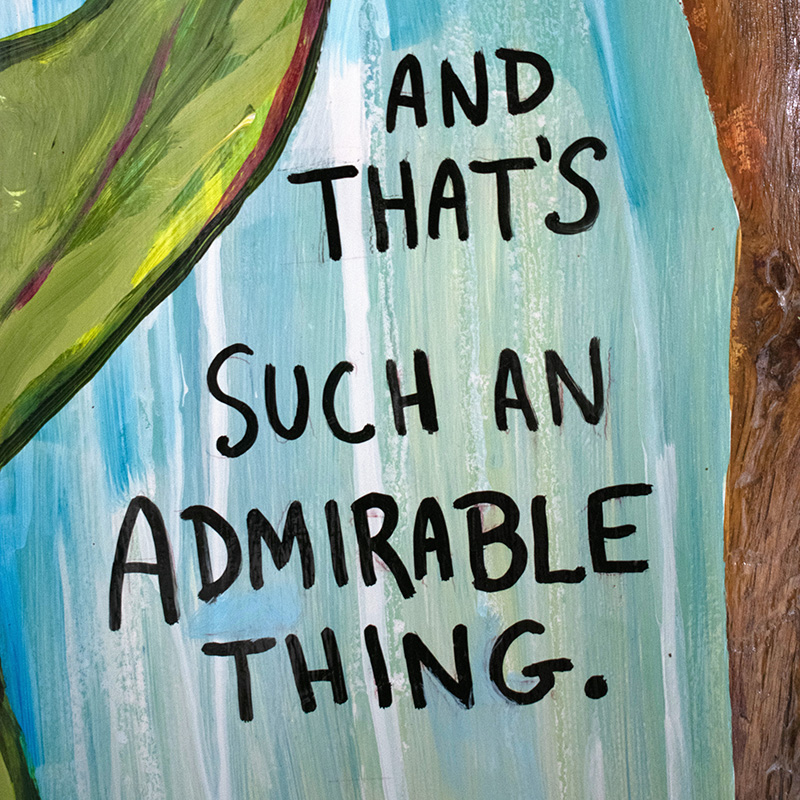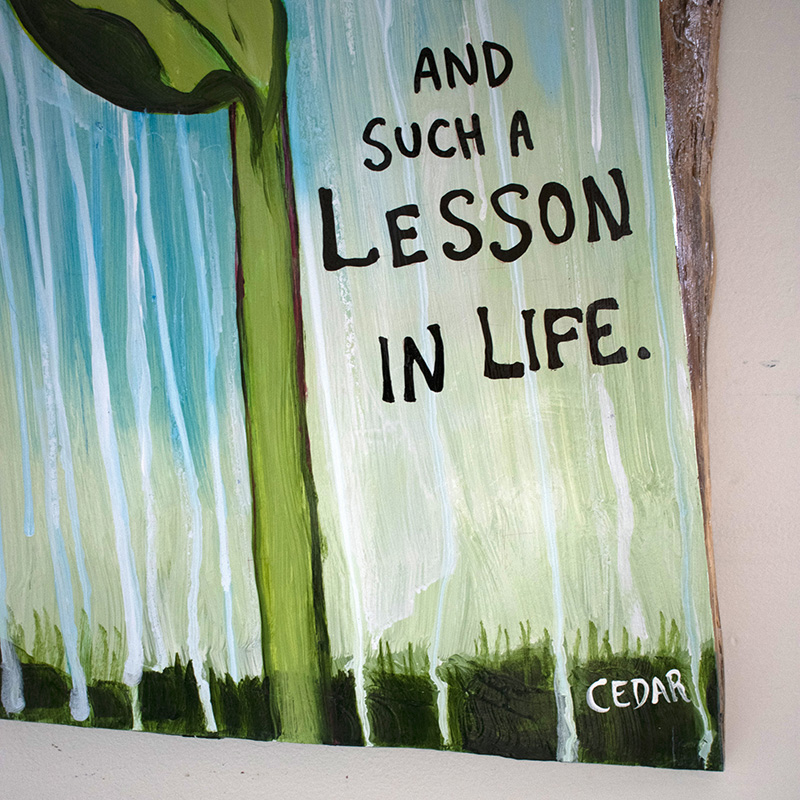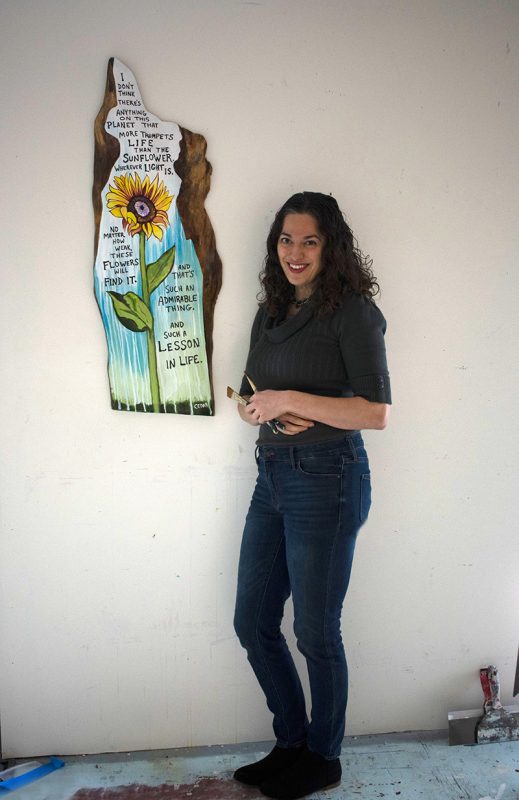 These paintings were both fun and interesting projects. I love creating new artwork that revisits previous themes I have painted, but doing it in a new way.