These four paintings, two round and two square, show a contrast between the orange of an autumn forest and the emerald green of an evergreen forest.
This is Autumn Light.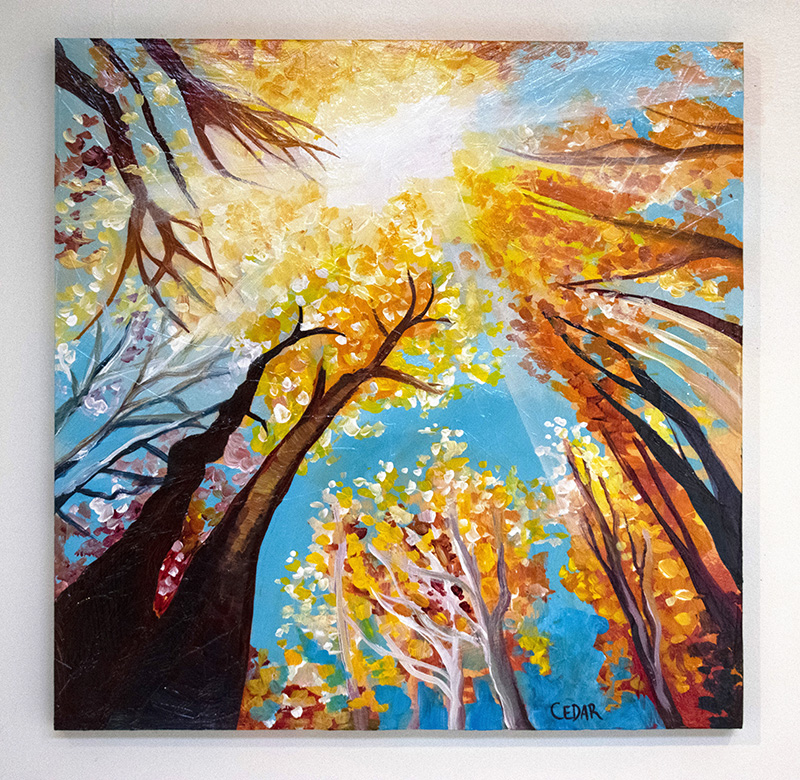 This fall-themed painting is an explosion of color, the bright orange leaves contrasted against the bright blue sky, with warm white sunlight streaming down.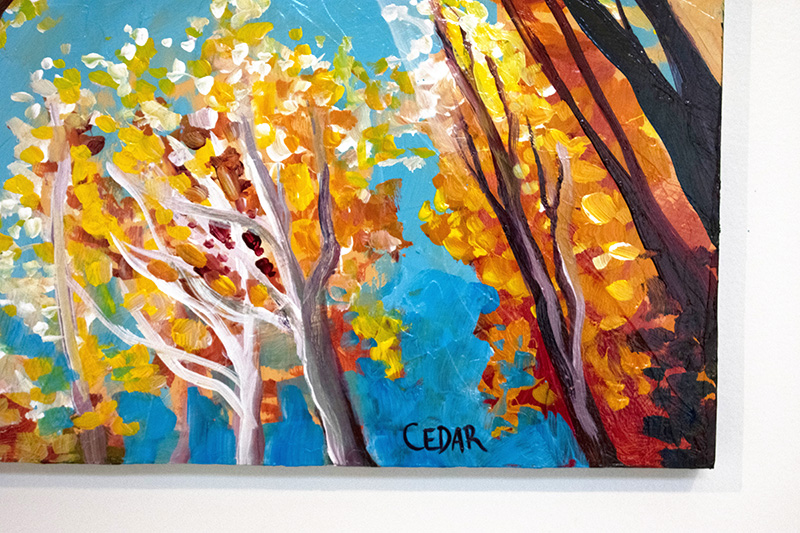 This painting captures the joyful feeling of a sunny autumn day in a deciduous forest.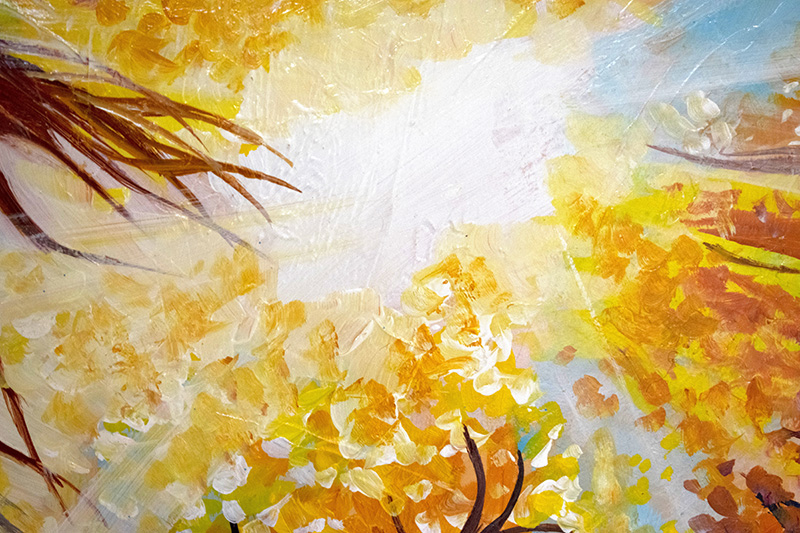 A dramatic shaft of light cuts across the sky as it streams down over the autumn trees.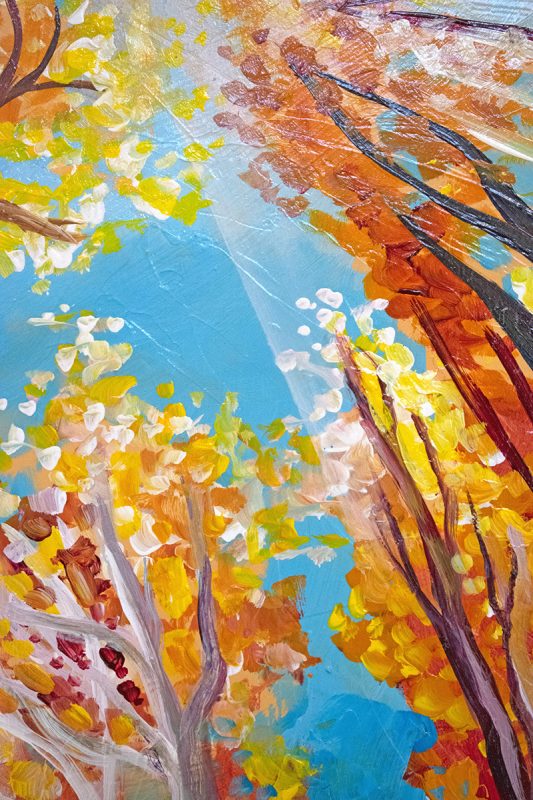 Up close, you can see the thick texture of the brush strokes.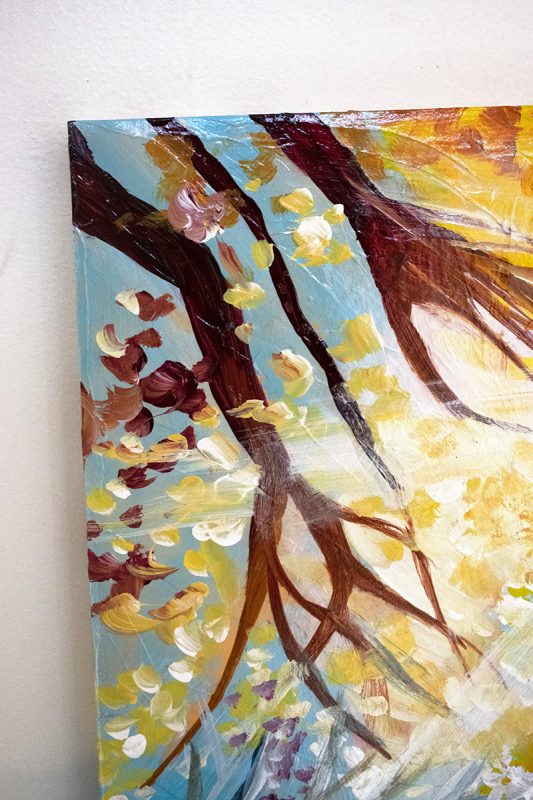 Here is Green Forest Light.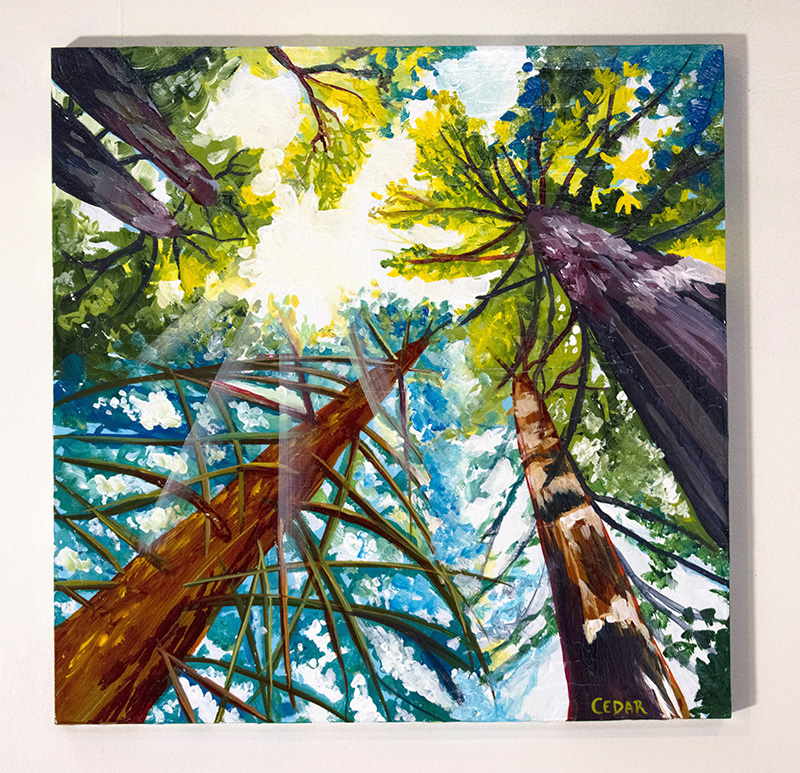 This painting shows a redwood forest in colors of brilliant green and blue. The color contrast in this painting is between that green/blue and the red tones in the tree trunks.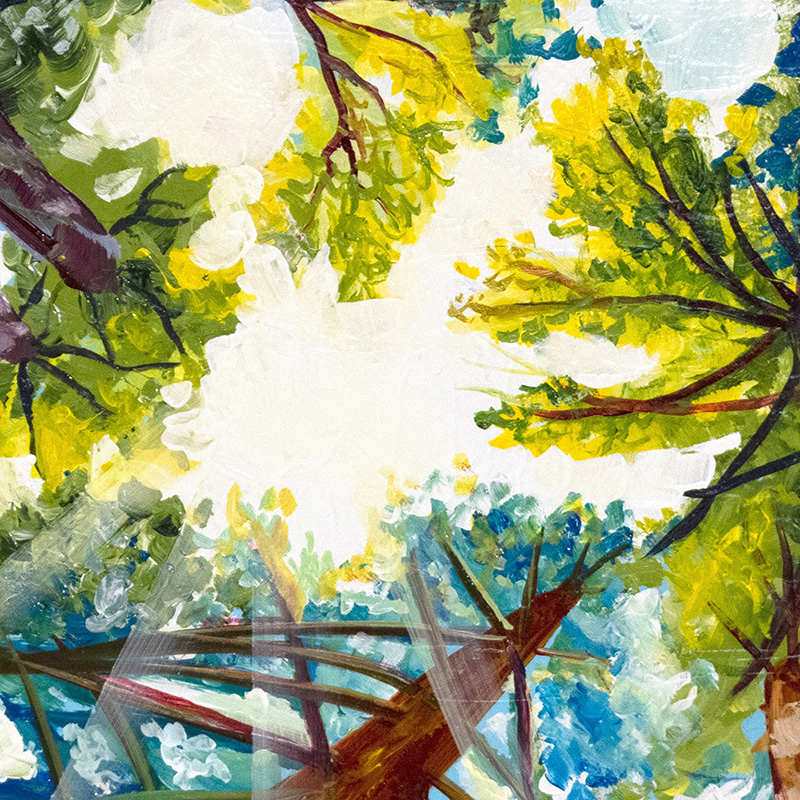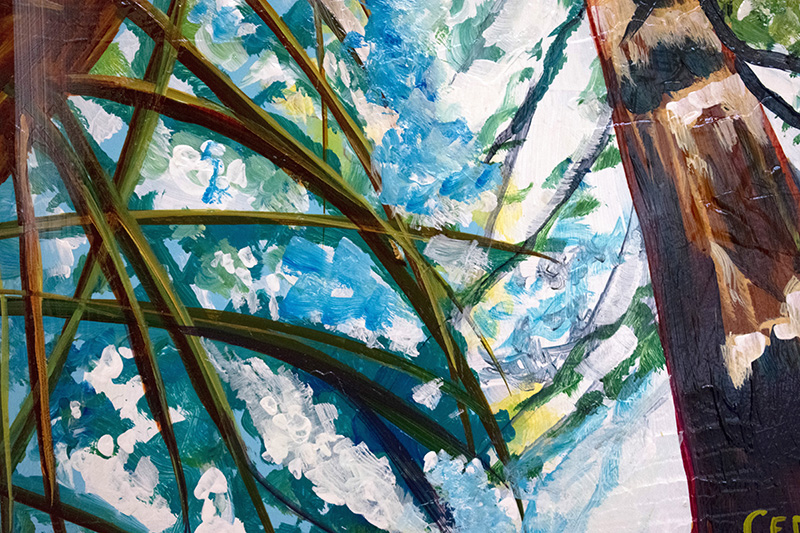 The same brilliant white sunlight fills the center of the painting, streaming down in dramatic rays from the sky.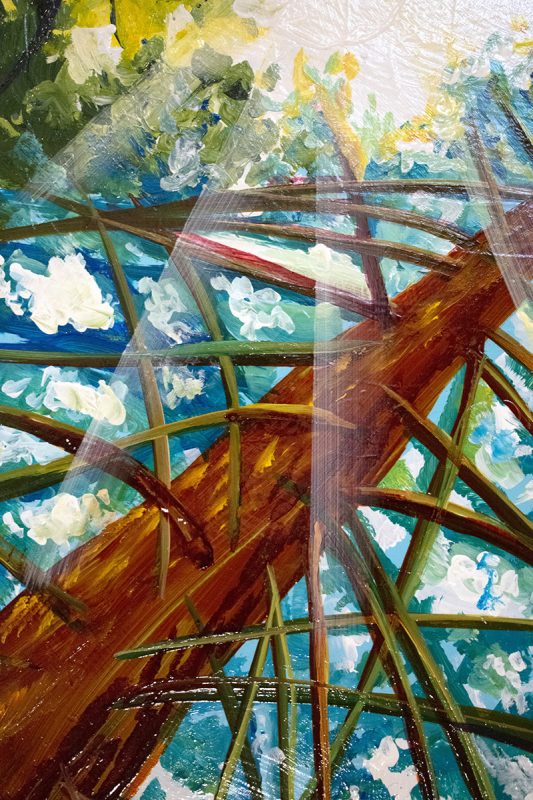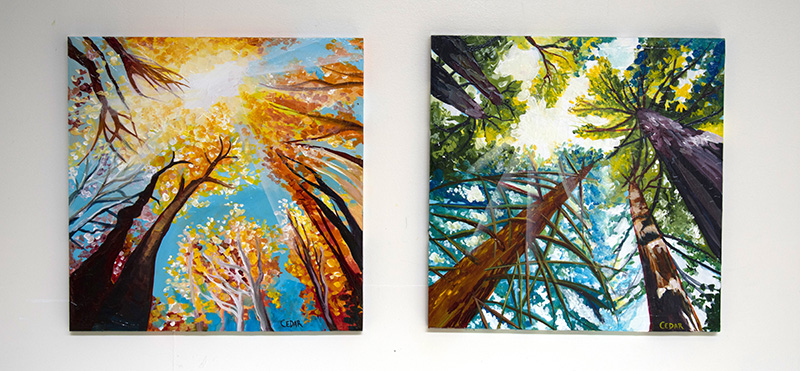 And here are two tondo paintings with the same theme:
Autumn Sphere.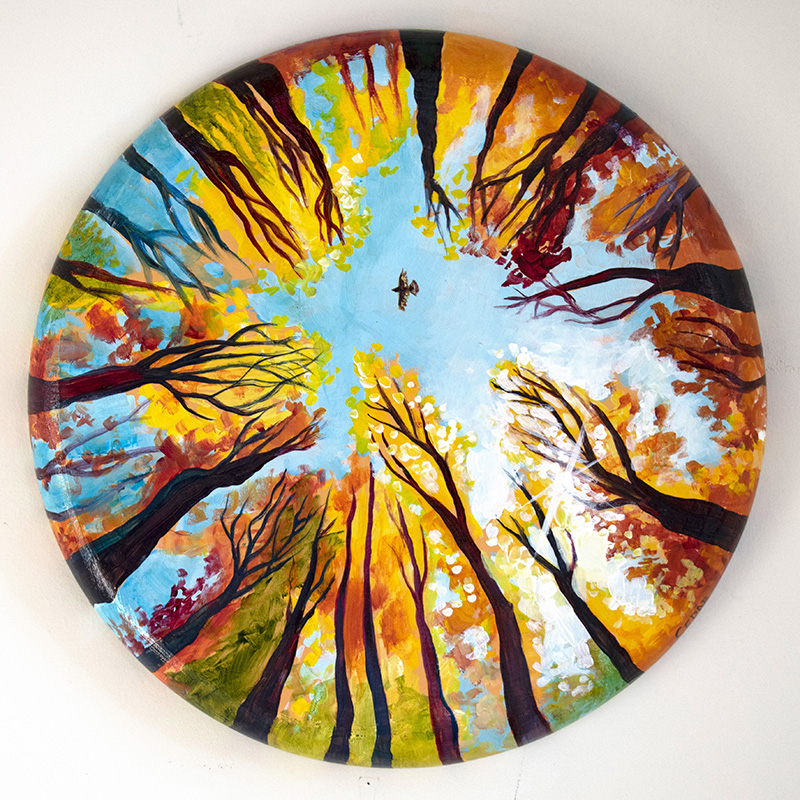 Autumn Sphere. 16″ Diameter, Acrylic on Canvas, © 2021 Cedar Lee
This dramatic circle of fall trees reaches up into the dome of the blue sky. A lone hawk soars straight above us in the center of the painting.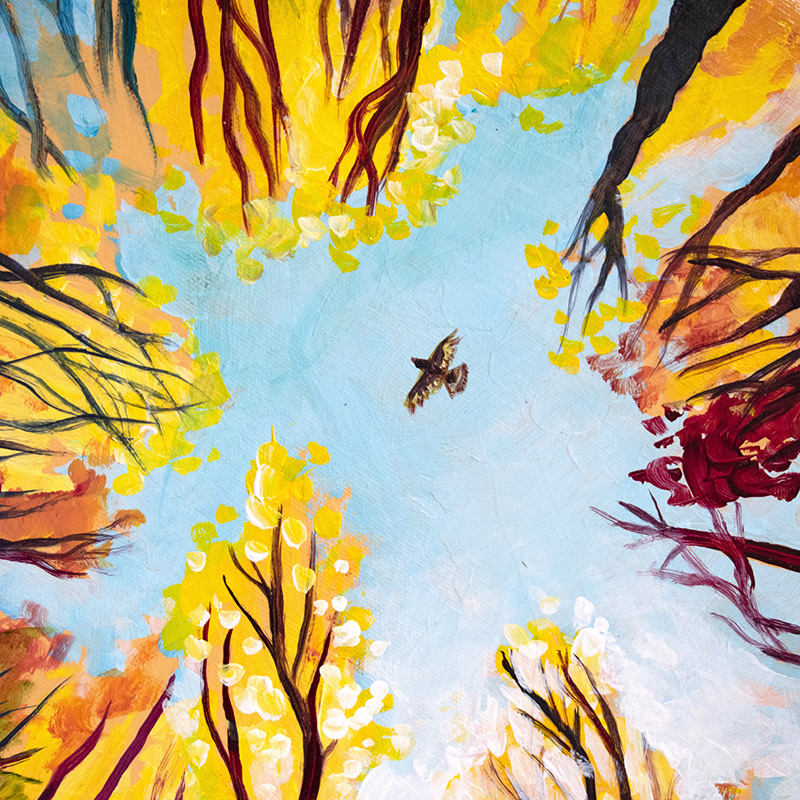 The sun also bursts through the trees in this painting, small and low in the sky.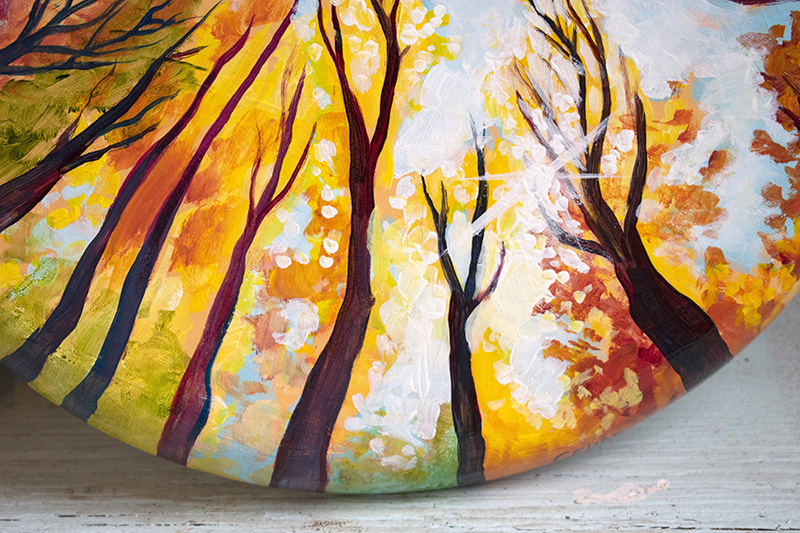 The colors are brilliant and saturated, the leaves of the trees in striking shades of yellow, orange and red against the blue sky.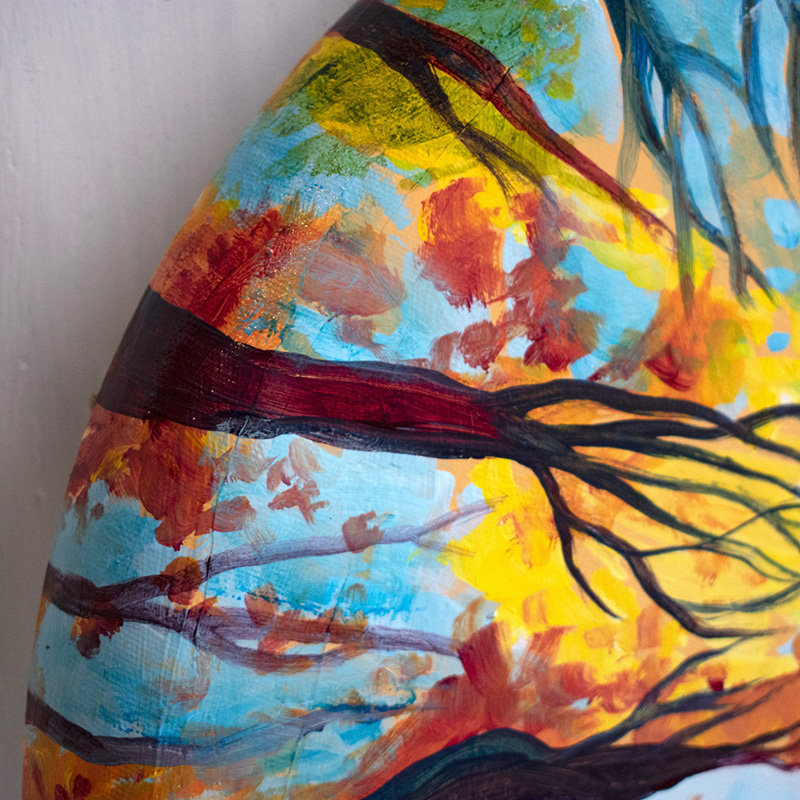 And here is Green Forest Sphere.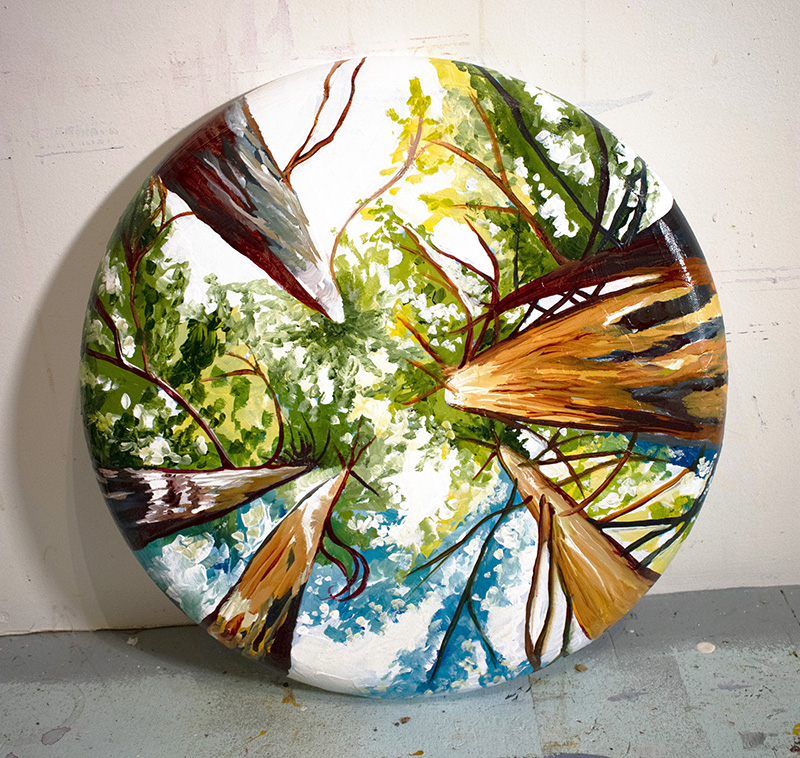 This painting of a redwood forest is a new iteration of my previous painting, Glowing Forest. But the circular format gives the image an entirely new feeling of three-dimensionality, the trees reaching up into the sky which now feels to the viewer like a globe.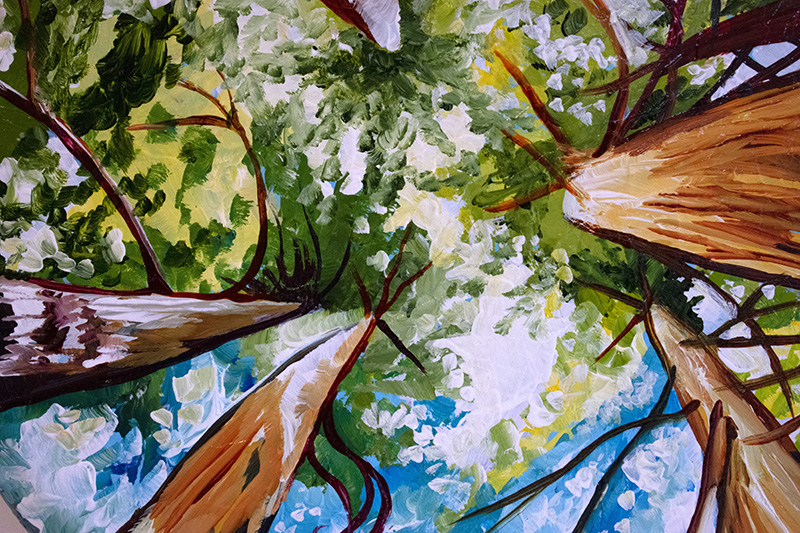 The lines of the tree trunks and branches are bold and stark alongside the softer brush strokes of the foliage in the sky.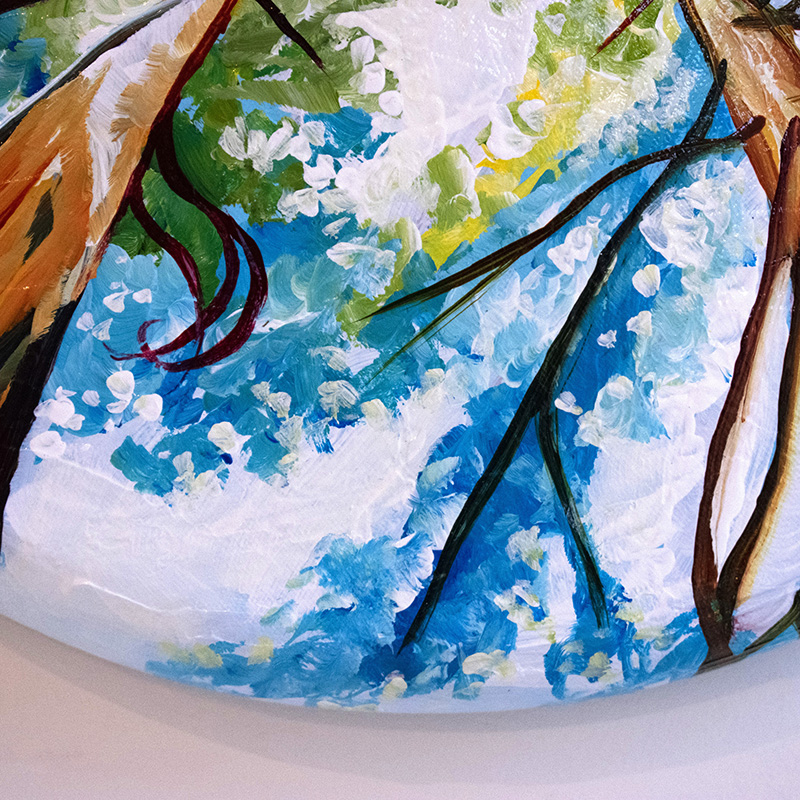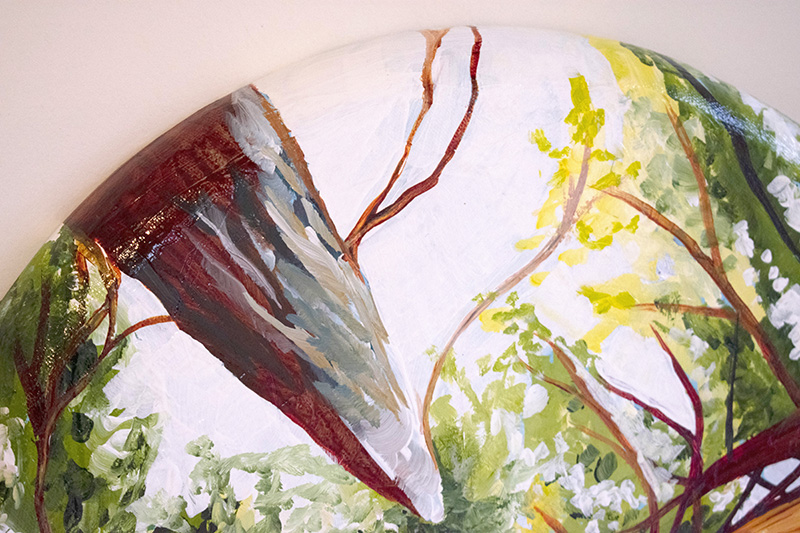 The thick texture of the bark is implied with the use of dark colors against vibrant ones.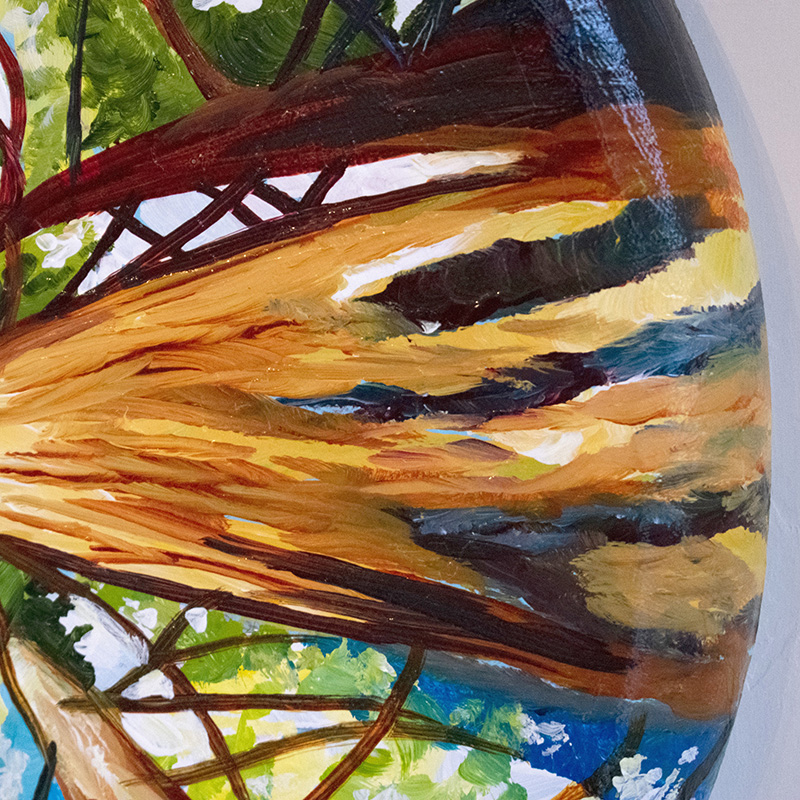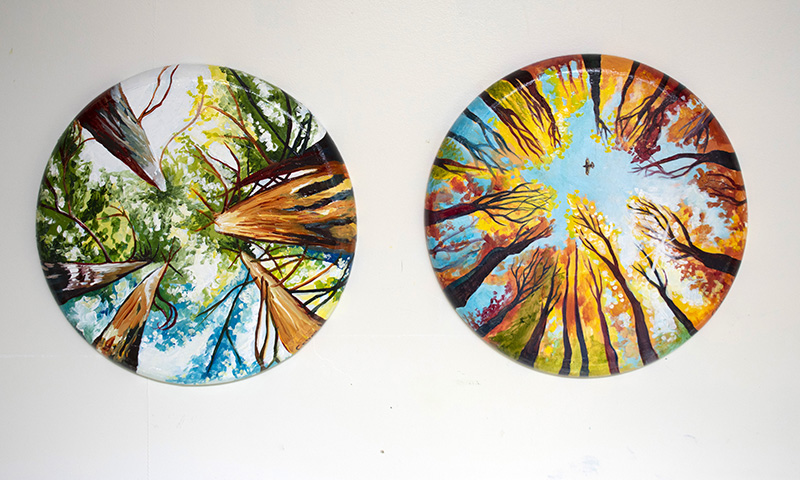 The four paintings display very well when hung together in any configuration!