I just finished these two little oil paintings on wood panels. Both are 10″ x 10″ and are 1.5″ deep on the sides.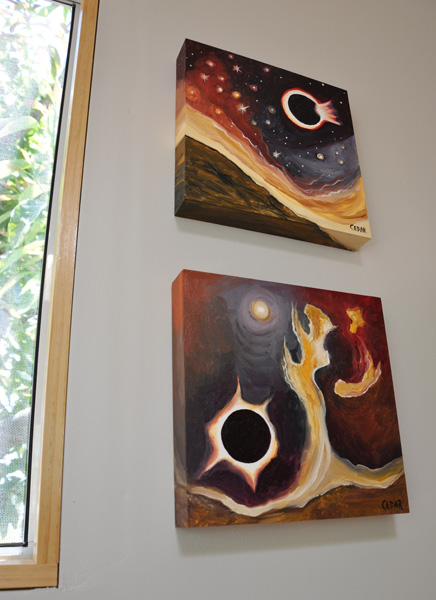 This one is called "Diamond Ring Eclipse," because I've depicted the Bailey's beads effect seen during a solar eclipse, which looks like a diamond ring!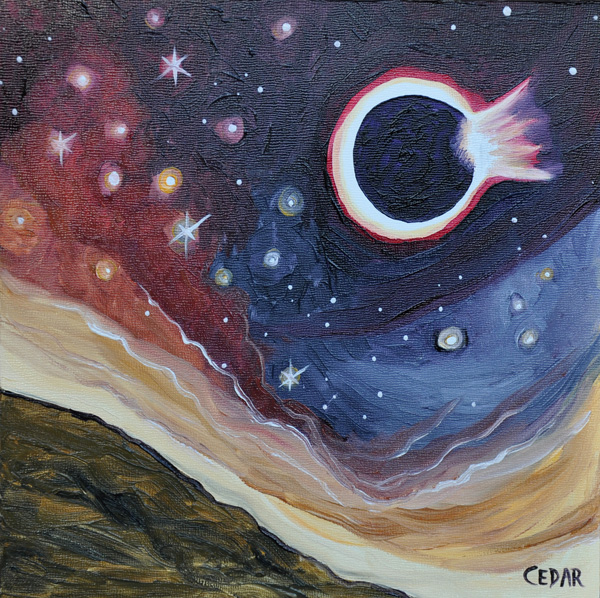 The color palette for both these paintings is both earthy and colorful. You can see here how the colors look slightly different when viewed under different lighting. In a sunny room, the reds and golds really glow.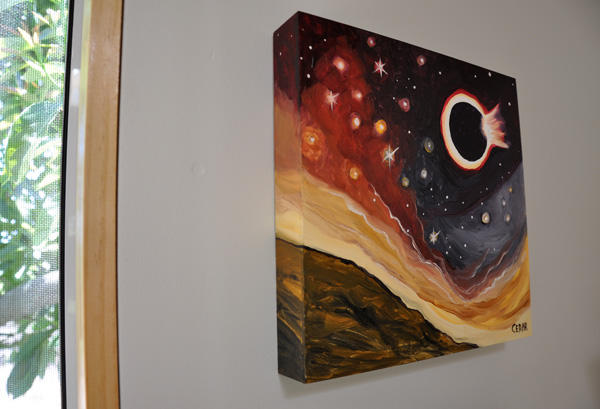 This one is called "Eclipse of a Binary Star" because the massive star being eclipsed in the foreground is part of a binary star system, the other star shown in the distance at the top. Our sun is not in a binary system, so obviously this vantage point is not Earth but some far-off imaginary rocky planet. Pure astronomy fantasy. 🙂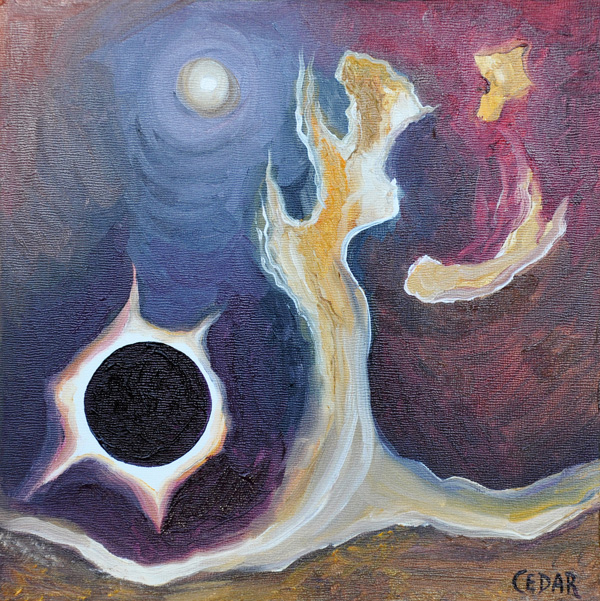 And you can see the reds and golds popping under the different lighting here: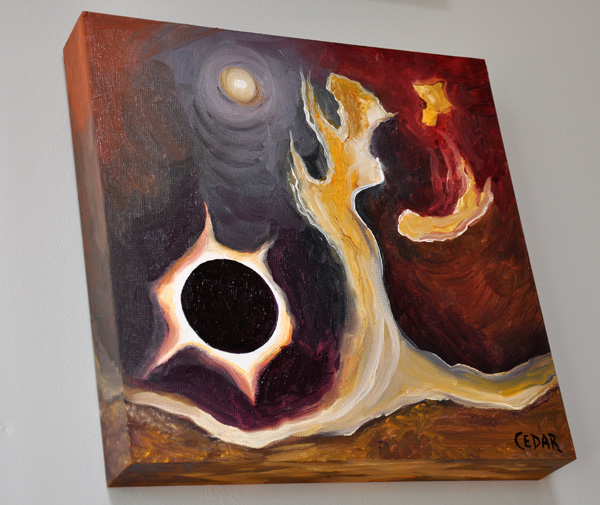 I am excited to say that these two paintings were created in my new studio! I am still gradually getting things set up out there, but my paints, brushes and easel are out there and that's all I really need.
Here are a few photos of me working in the new space–the large painting in progress shown here should be finished next week!