Earlier this year, I was commissioned by a local architecture firm and Home Forward, Portland, Oregon's housing authority, to create paintings on 14 live edge slabs to hang on all nine floors of the Williams Plaza building, a low-income housing project for senior citizens.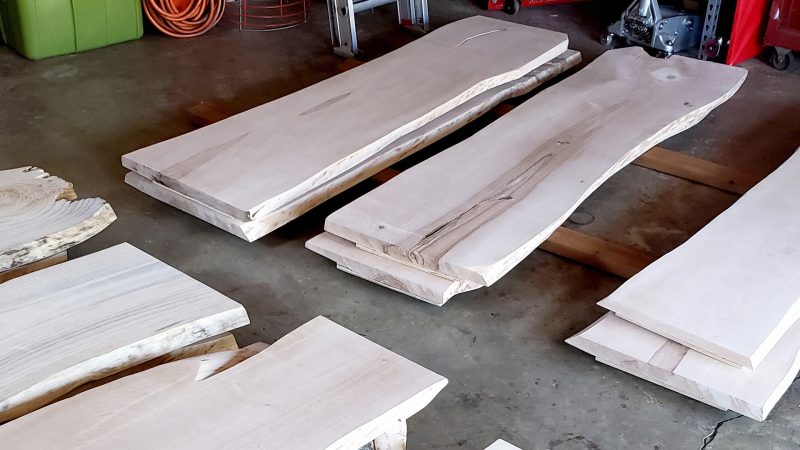 The slabs were cut from two large trees on the property that had to be cut down. The sustainable solution of turning the trees into art for the building lessened this loss. They will go on to fill the building with beautiful, peaceful nature images that will be enjoyed every day by the residents.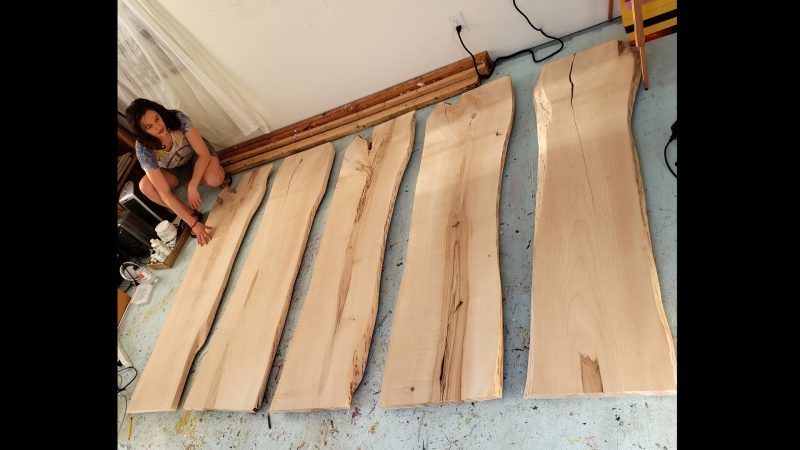 The themes of the different paintings in this body of work will range from forest landscapes to various flowers and open skies. All of the imagery was inspired by past artwork that I've done.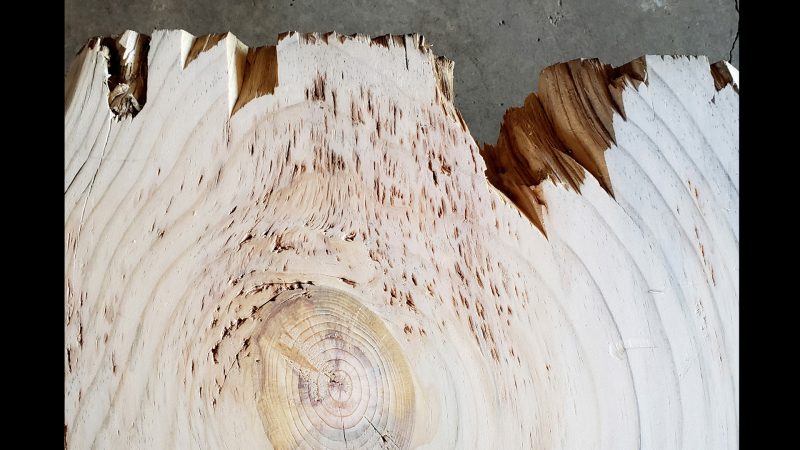 Here is the first and largest work of art finished for this project!
"Windows to the Sun."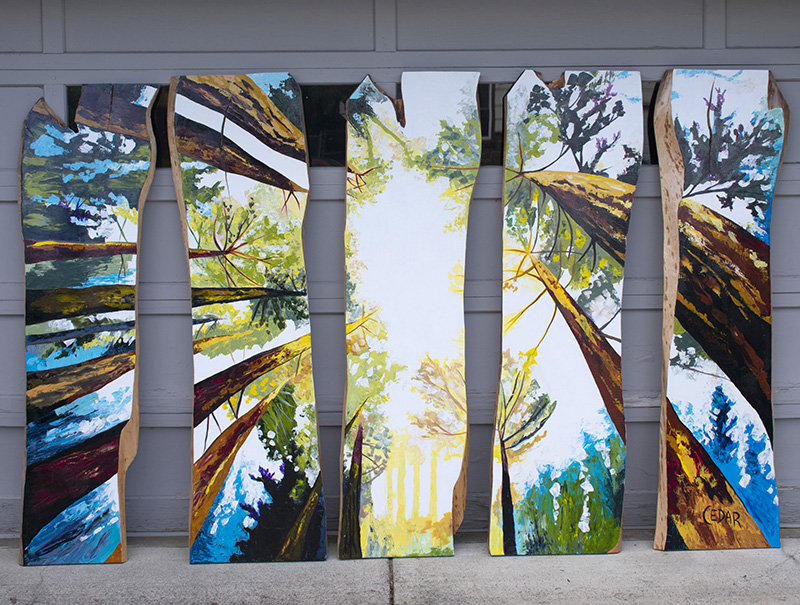 Each live edge slab is about 5 feet tall, and with them all together in a row, the finished piece is about 9-10 feet across.
For the design, I created a new rendition of my previous painting, "Welcome the Sun."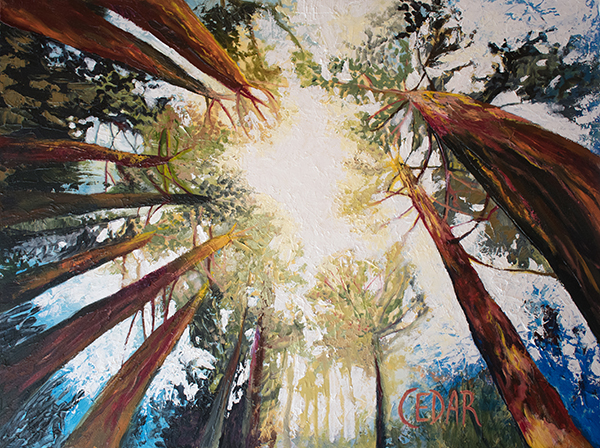 With the image spread out across all five panels, it is reminiscent of a row of tall narrow windows. Hence the title "Windows to the Sun."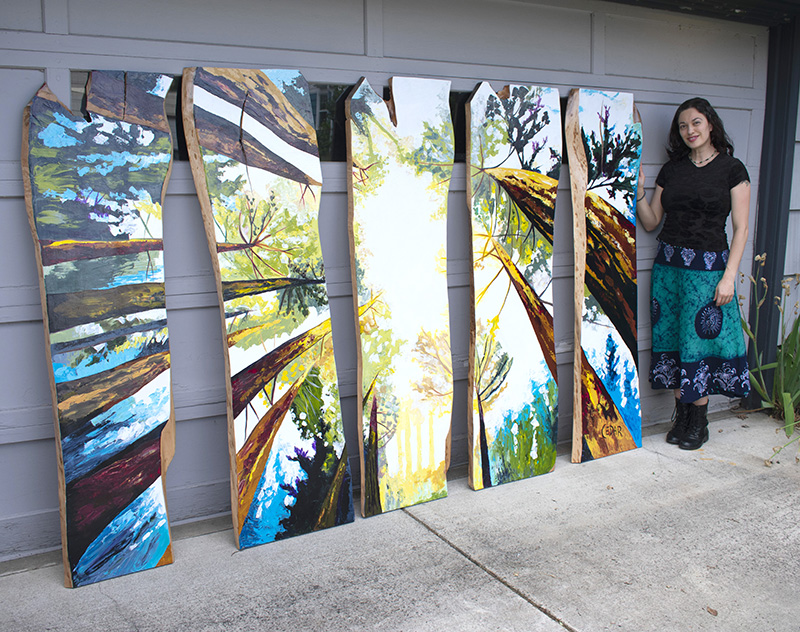 Enjoy this time lapse video showing my creative process!
The sensuous lines and curves, cracks in the wood, and the patterns of the wood grain along the edges of each slab give endless visual interest.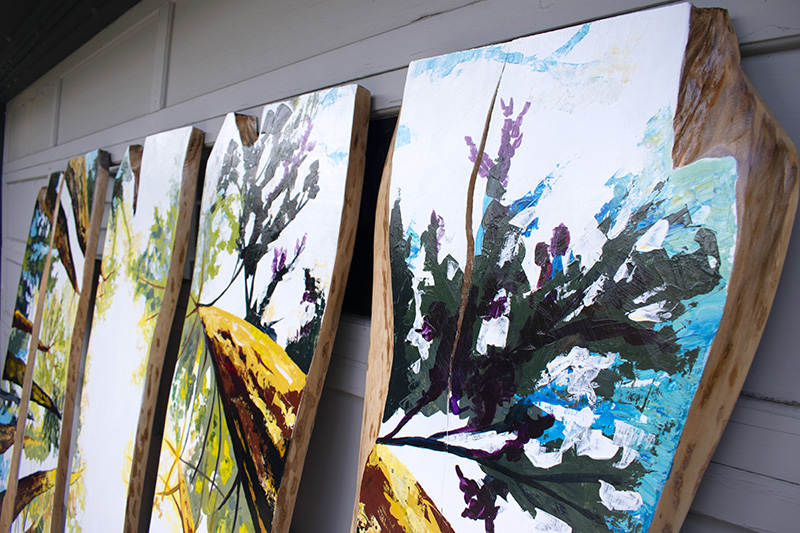 I very much wanted to maintain the impression that even though we are looking at paintings on the wall, we are also looking at cross-sections of a tree!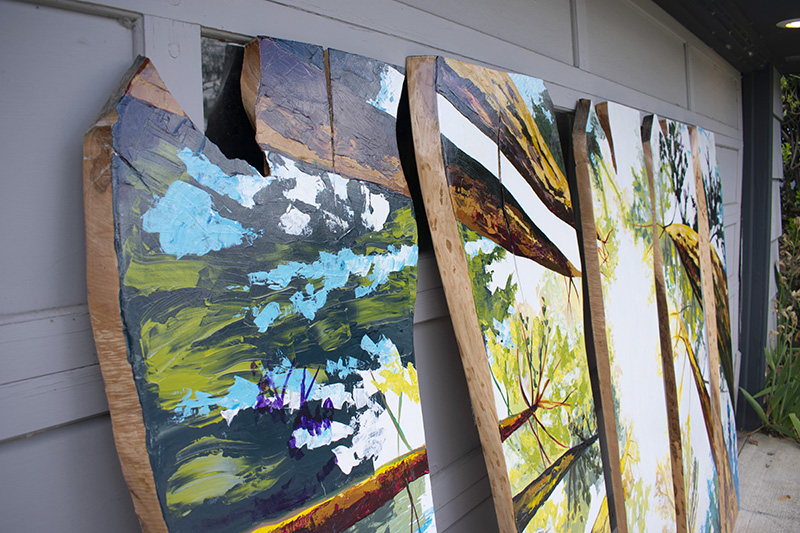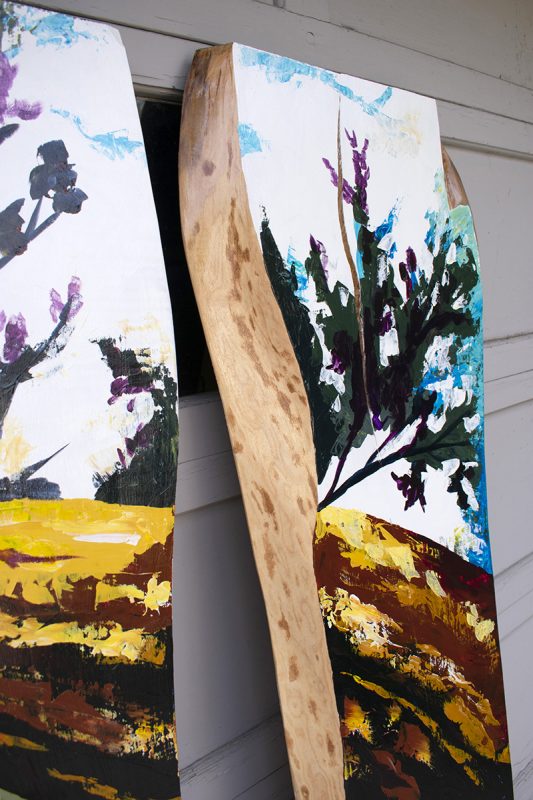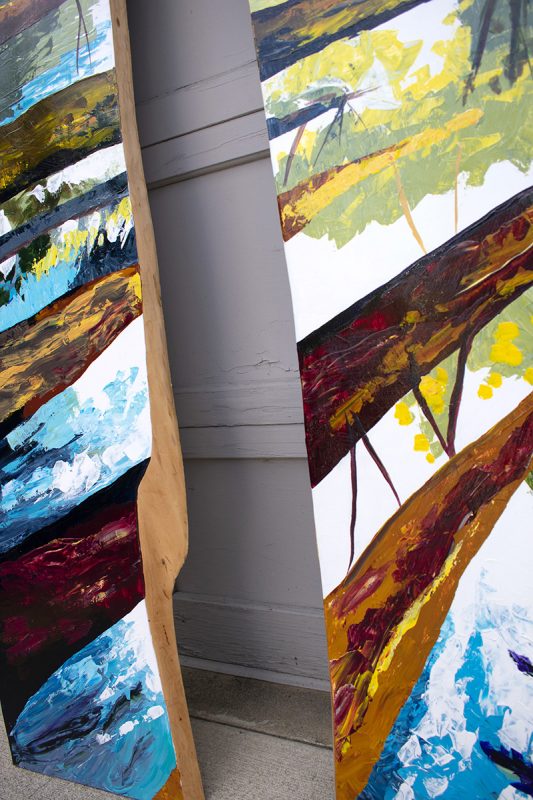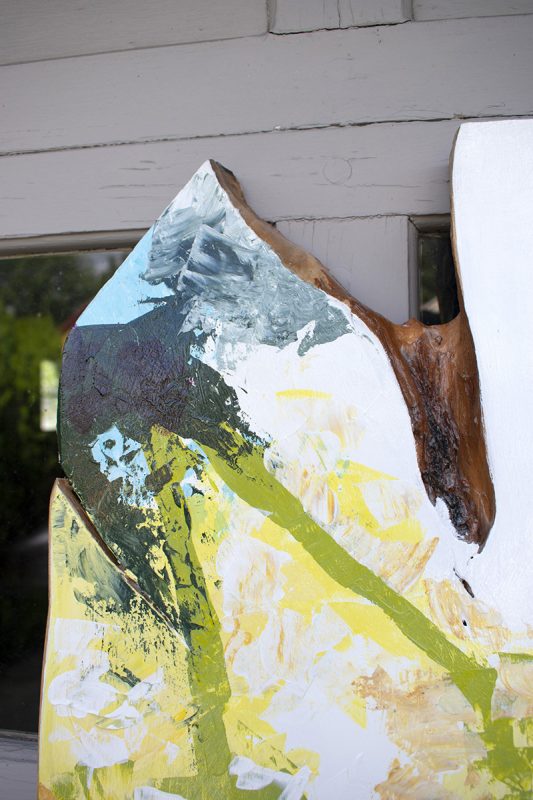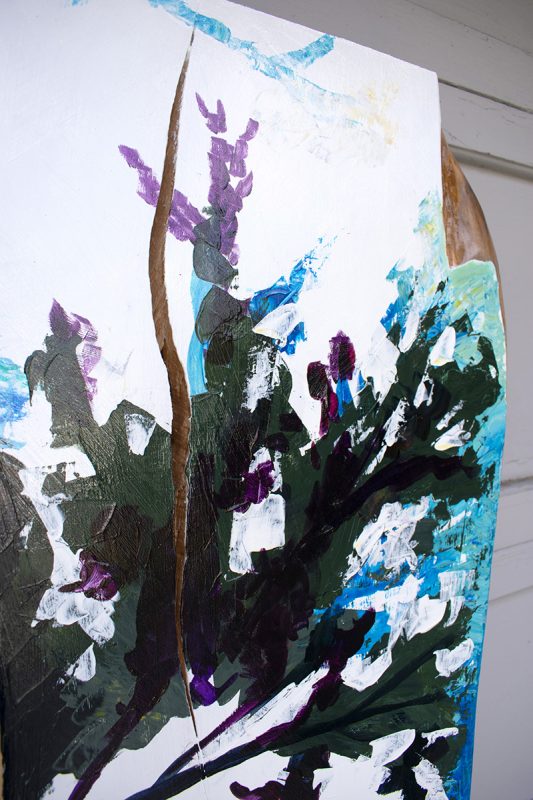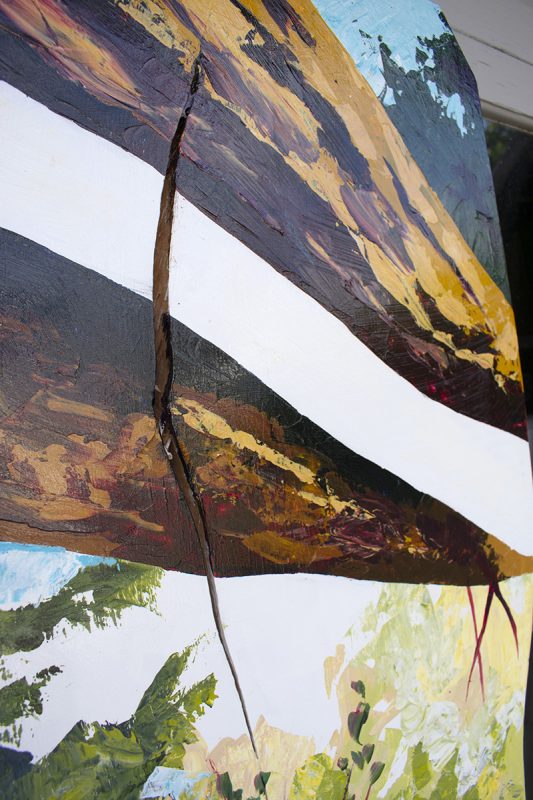 This gigantic piece will grace the lobby of the building.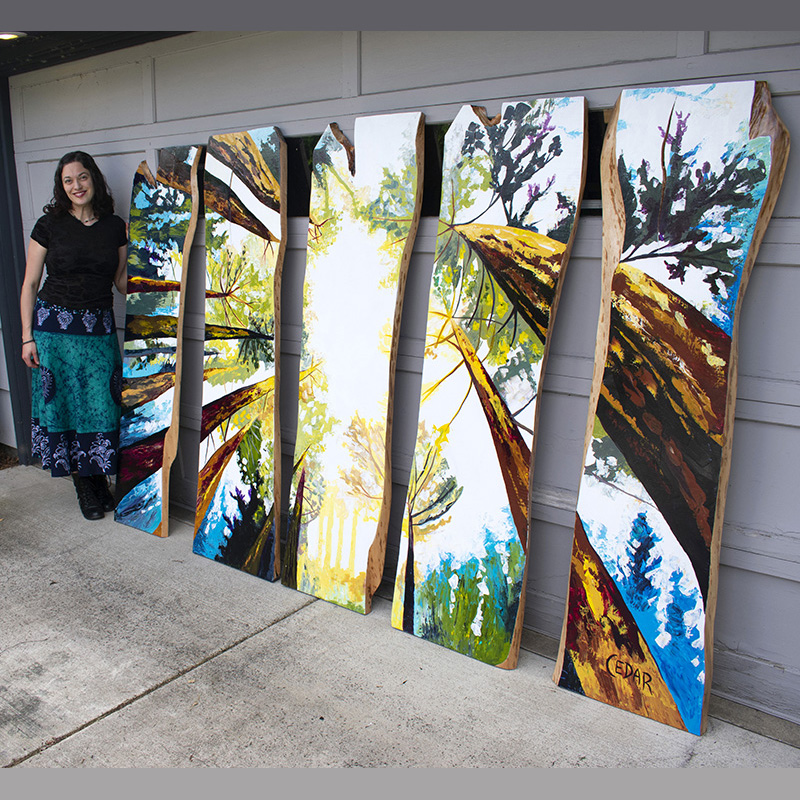 Because of the feeling that we are looking out a row of windows into a sunny sky, and the perspective created by the angles of the tall trees, this art piece will make the lobby feel bigger by creating a sense of depth on the wall where it is displayed!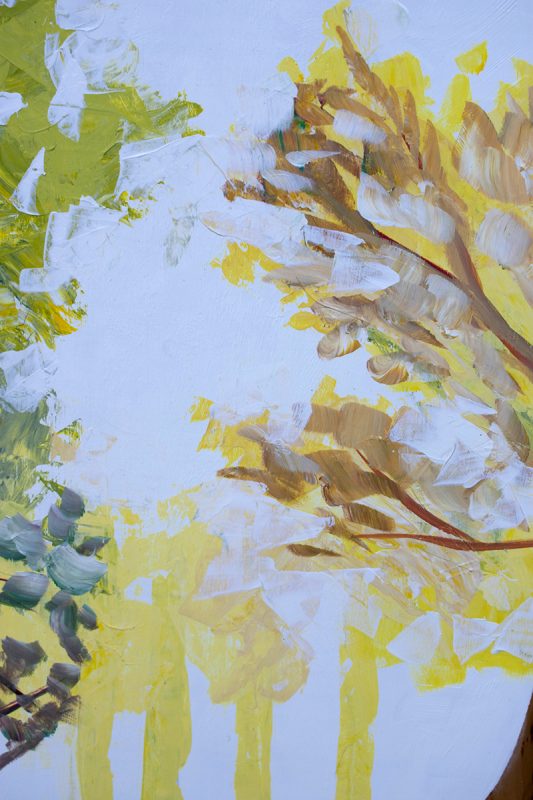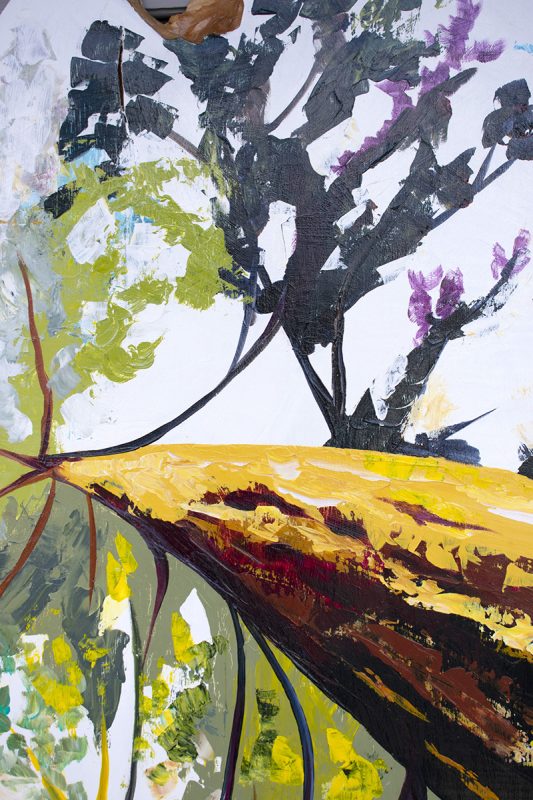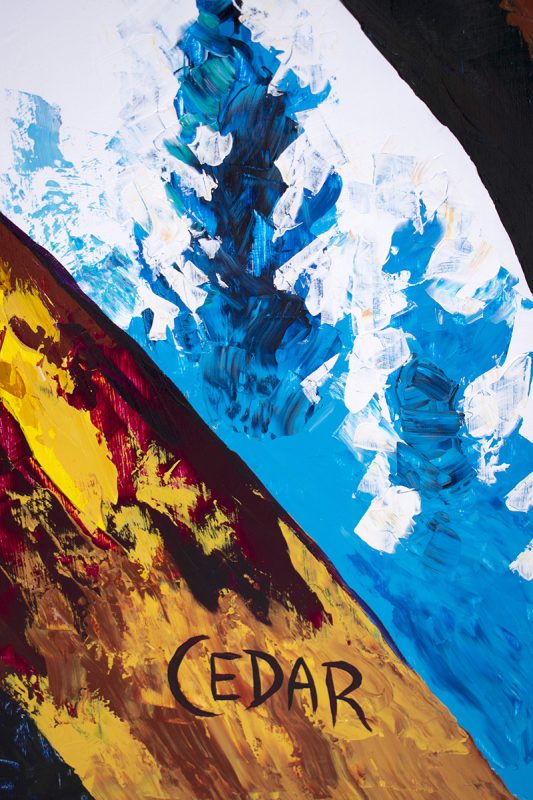 This artwork will bring the forest indoors, providing a joyful, peaceful and sunny atmosphere.