I have been working a lot lately on my Lotus series. Now, I'm back to expanding my Eclipse series a bit.
This painting is called "Corona." The striking color palette is gold, rose, rust, brown and inky violet.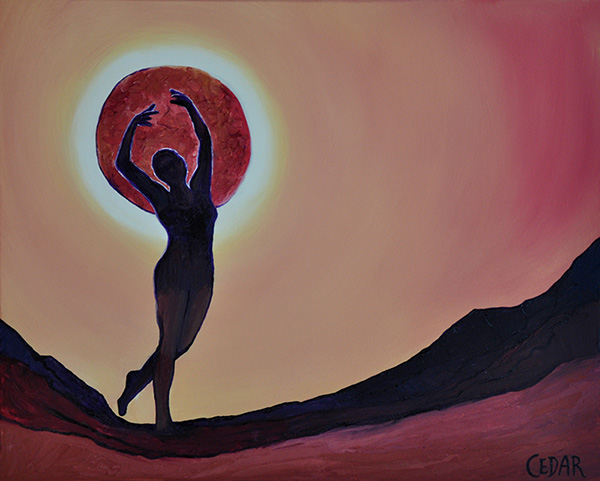 From Wikipedia:
A corona (Latin, 'crown') is an aura of plasma that surrounds the sun and other stars. The Sun's corona extends millions of kilometres into space and is most easily seen during a total solar eclipse, but it is also observable with a coronagraph. The word "corona" is a Latin word meaning "crown", from the Ancient Greek κορώνη (korōnè, "garland, wreath").
For a long time now I've been pondering the double meaning of "corona" and wanting to show a solar eclipse positioned as a crown on a human head.
Because I'm in the research and sketching stage for several new solar eclipse-themed paintings for my solo show coming up in 2017, I've been obsessively collecting all the most beautiful eclipse images I can find, letting images of eclipses fill my mind.
I came across this gorgeous photo called "Eclipse Angel," taken by photographer Dario Infini. Here, this photographer captured the exact effect I had been thinking of. I knew I wanted to make a painting with a similar feeling to it.

But I was picturing a dancer with her hands thrown above her head. There being no more convenient model than myself, I snapped this photo in my office.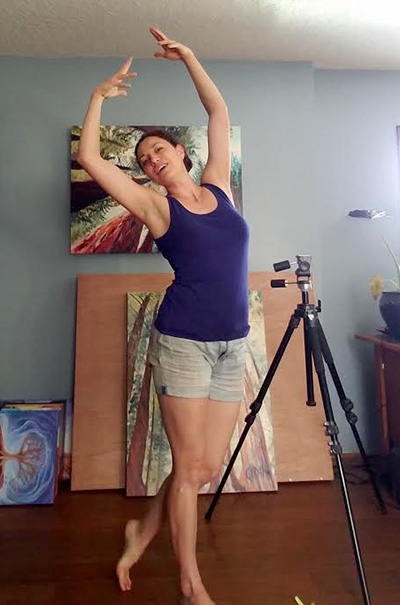 It looks extremely goofy in this context, but all I needed was my own silhouette, so it didn't really matter if the photo was bad or what I was wearing. Just like I did when creating my painting Release, I printed out the photo at the size I wanted, carefully cut out my body, and traced the silhouette onto my canvas.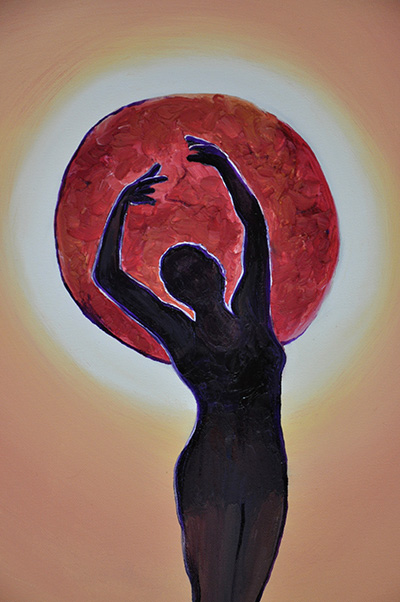 I made myself an anonymous black and purple female form in front of the sun eclipsed by a blood orange moon. Her body is edged with a thin silver line of light from the corona behind her.
I made an executive decision to enlarge the solar eclipse to a dramatic size, so the "crown" ended up encircling the entire upper body instead of just the head. This turned out even better than what I'd originally planned.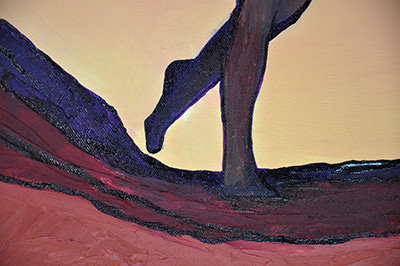 I especially like this detail where her foot is lifted off the ground, and there's just the tiniest sliver of negative space between her toes and the ground.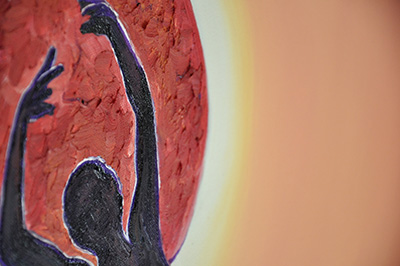 Most of the painting is quite smooth, but the texture on the woman's body is slightly thicker than the texture of the sky, while the texture of the moon behind her is extremely thick and bumpy.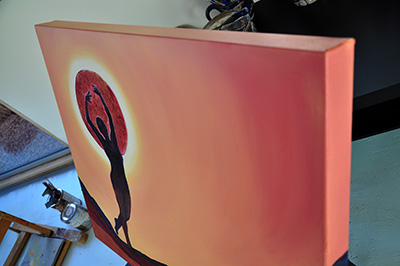 The edges of the painting are 2.5″ deep.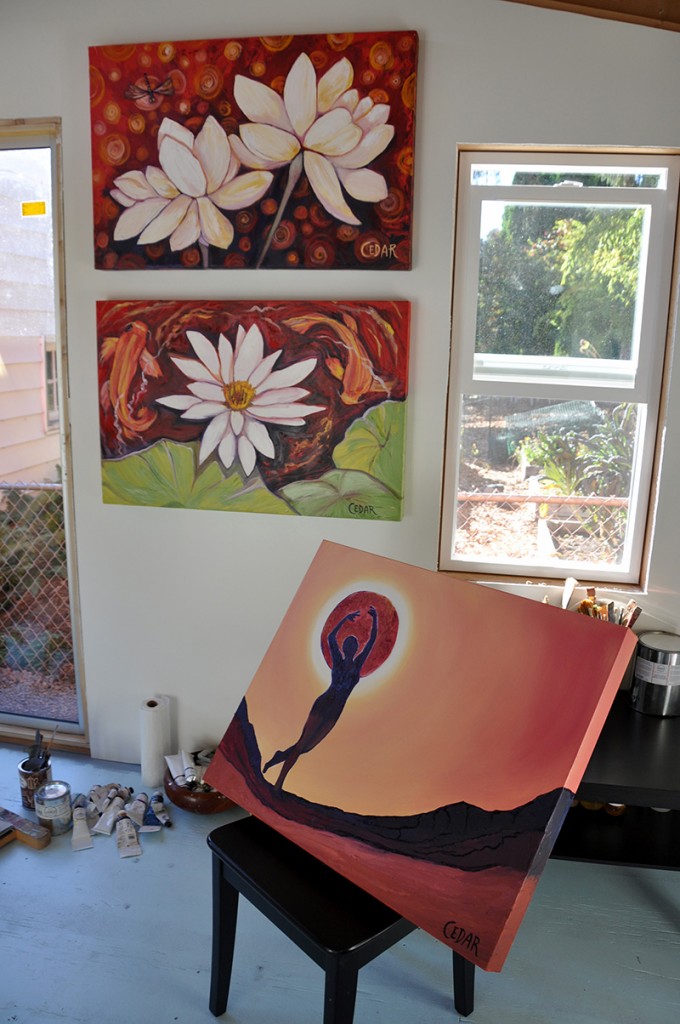 Here you can see the 24″ x 30″ "Corona" in my studio. For scale, the two Lotus paintings in the background are 24″ x 36″.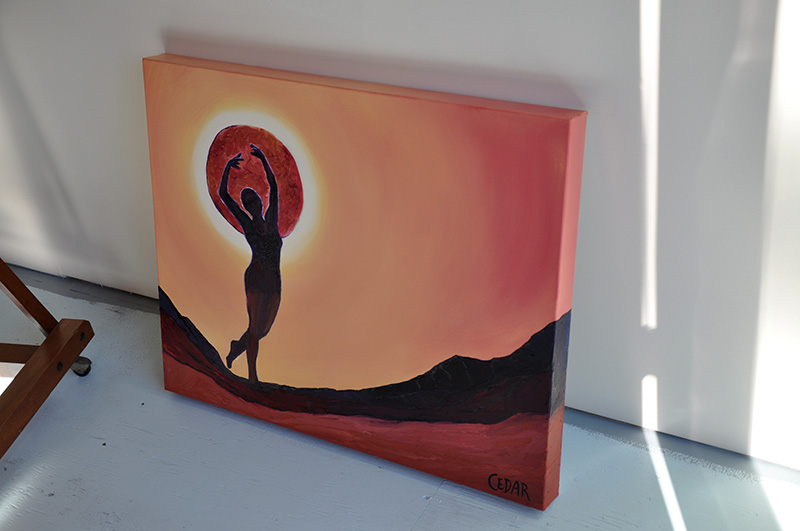 This image is thrilling to me–otherworldly, serene, but also celebratory. The painting glows with a beautiful light of its own.