Here is "Coastal Redwoods."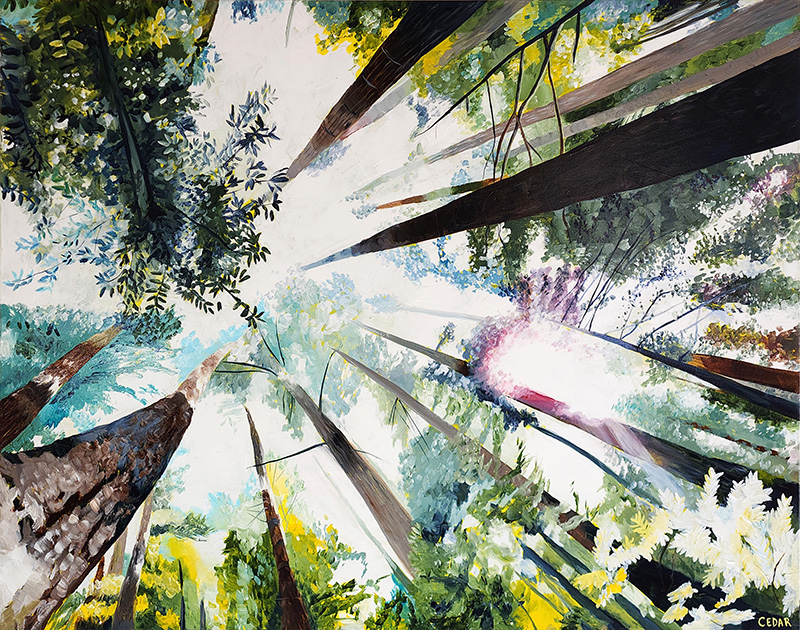 Like my painting Damnation Creek Trail, this imagery is from my trip to the redwood forests of Jedediah Smith Redwoods State Park in the summer of 2022.
But instead of a thick fog, this painting is full of sparkling sunlight, for a happy and energizing mood.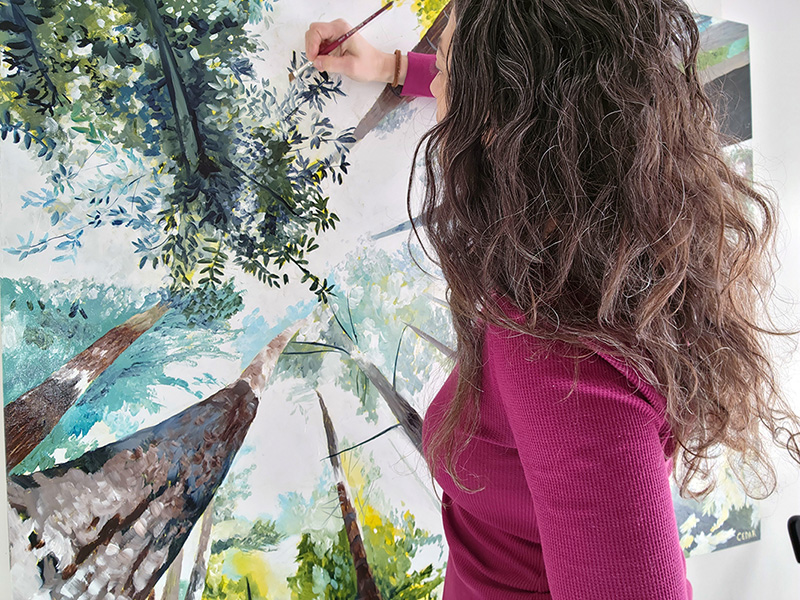 These giant redwoods reach so high that the tops of the trees disappear into the light. The sun shines and sparkles in the treetops, casting rays of light downwards, illuminating the foliage below.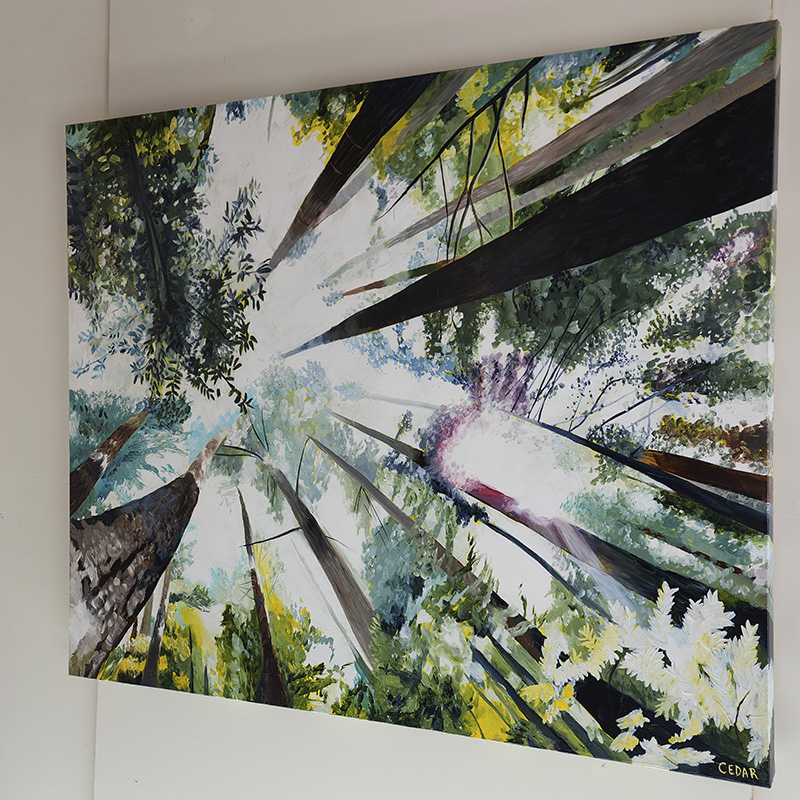 Photos don't quite work to show you a painting of this scale. It fills the room with light, like a gigantic window on the wall. It exudes the calm and healing power of nature.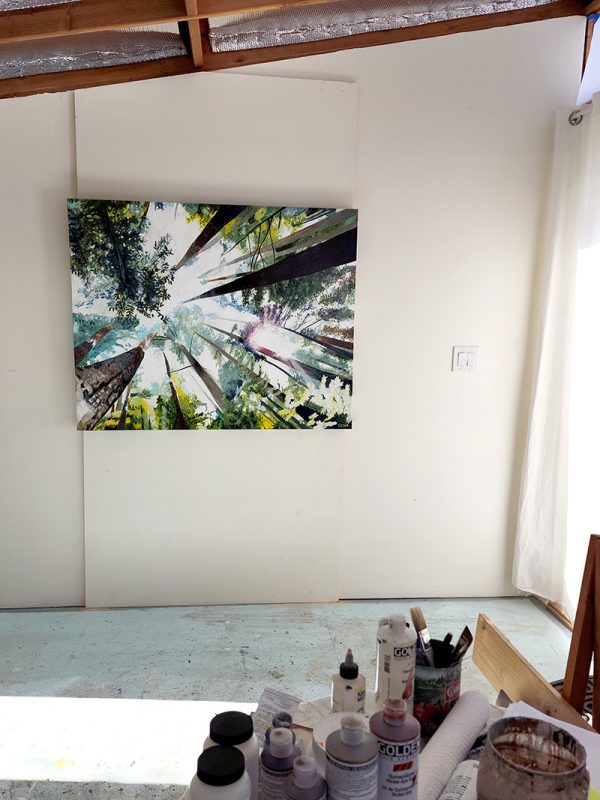 Up close, the details of this one are beautiful.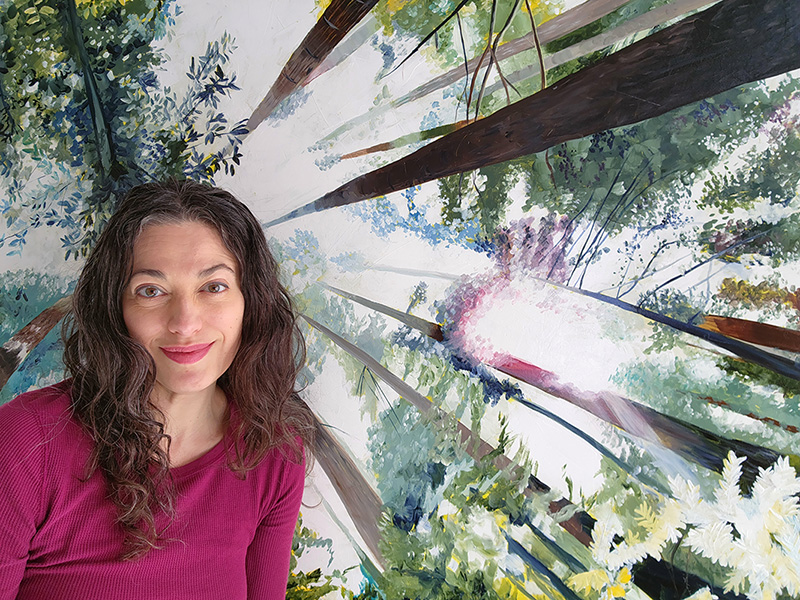 You can see individual leaves and tiny branches up high in the sky.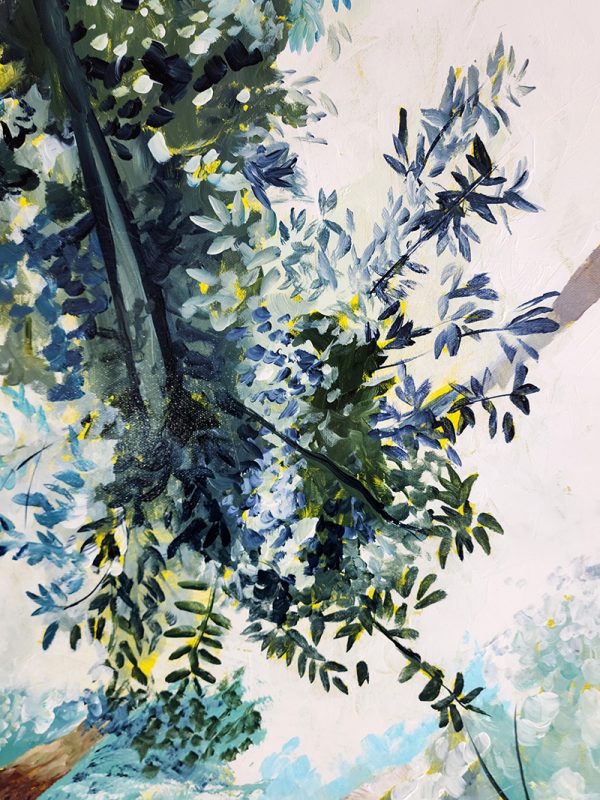 On the day that I took the reference photo for this painting, I hiked with my family on several of the most incredible trails I've ever seen.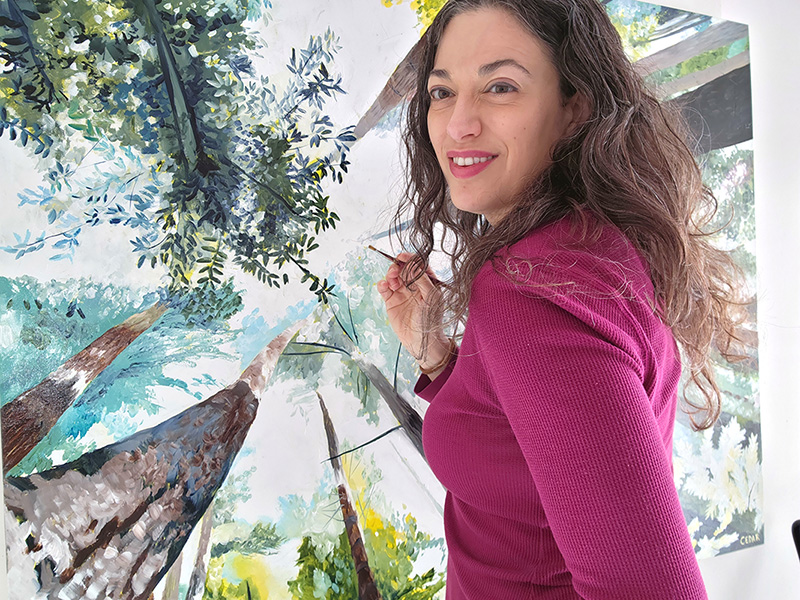 I wanted to capture the particular effect of the sun shining around the edge of one of the impossibly tall trees, with sunbeams streaming down through the forest.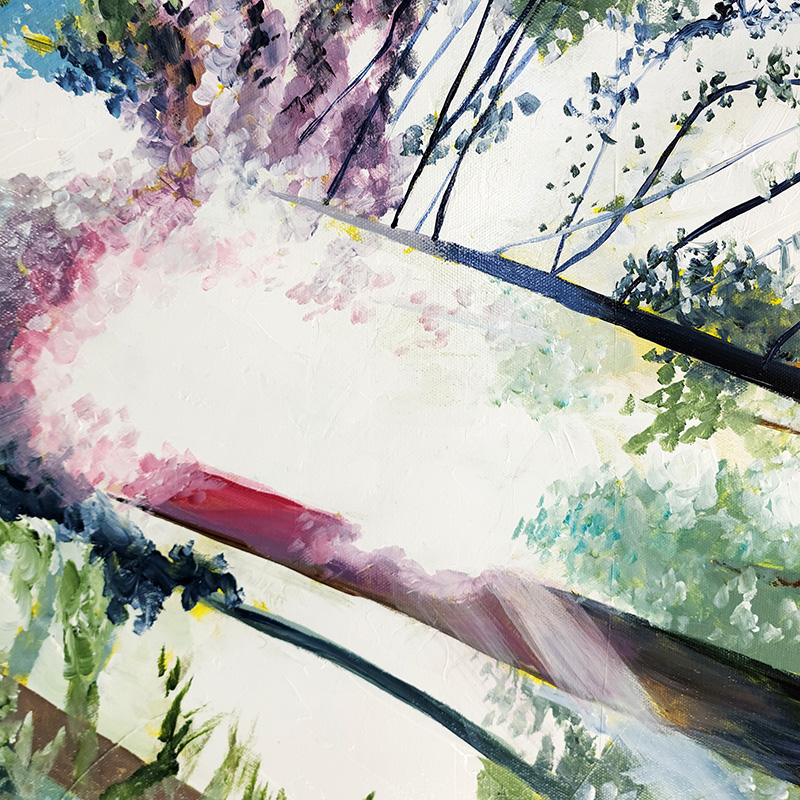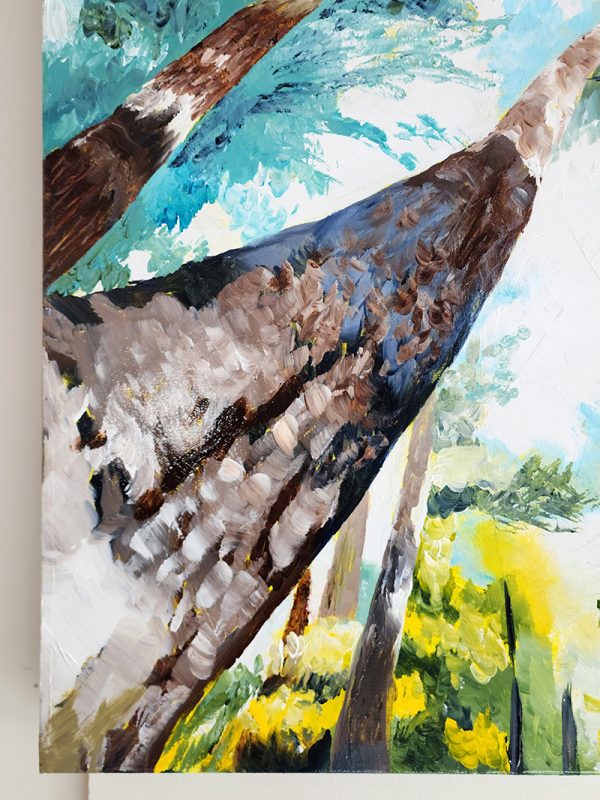 It was a perfect day to find this effect, with areas of foliage catching the sun and glowing with a dramatic light!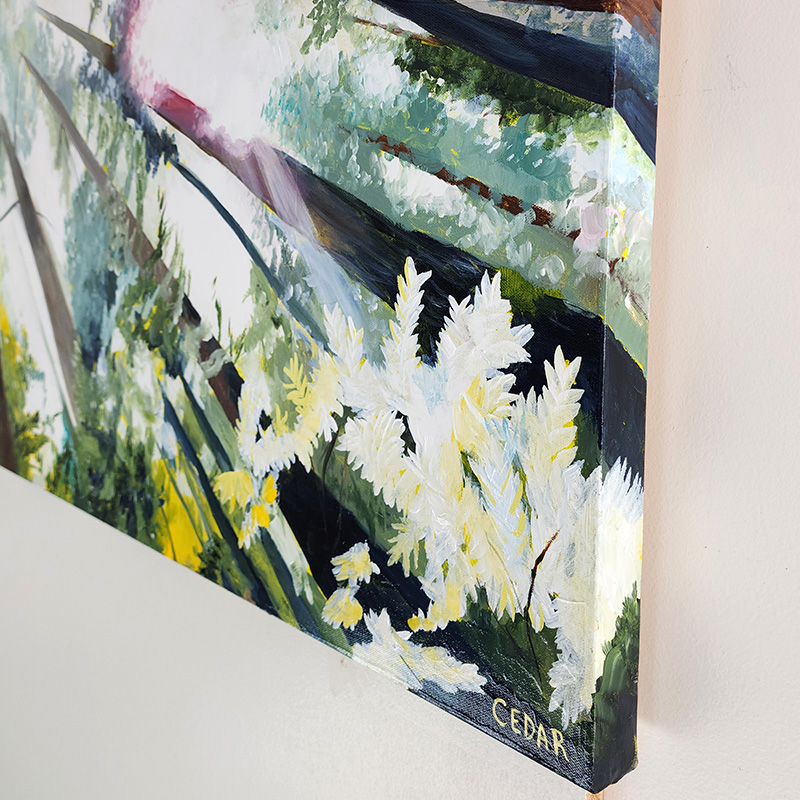 The interplay of light and shadow fills the whole painting. The sunlight streaming through the treetops creates a sense of warmth and optimism.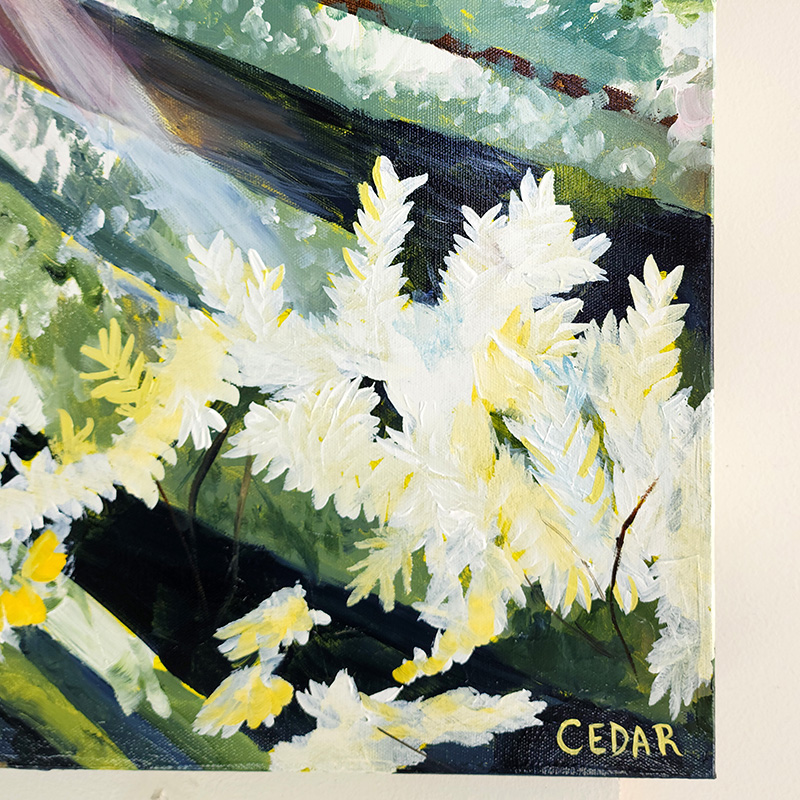 This painting captures the sheer size and magnificence of the redwood forest. The towering trees symbolize strength, resilience, and longevity, reminding us of the power of nature and its ability to endure through the ages.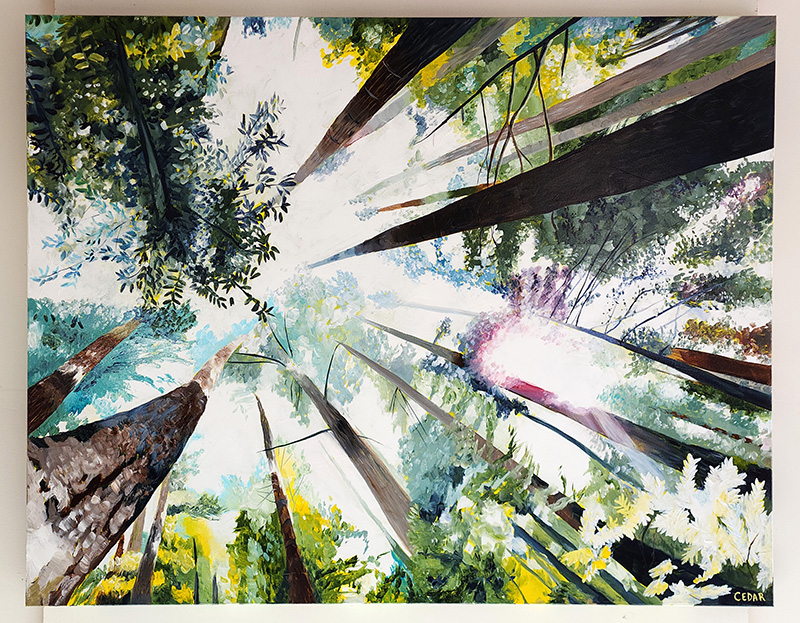 This painting inspires awe and wonder, and will appeal to everyone who values the importance of preserving the environment for future generations.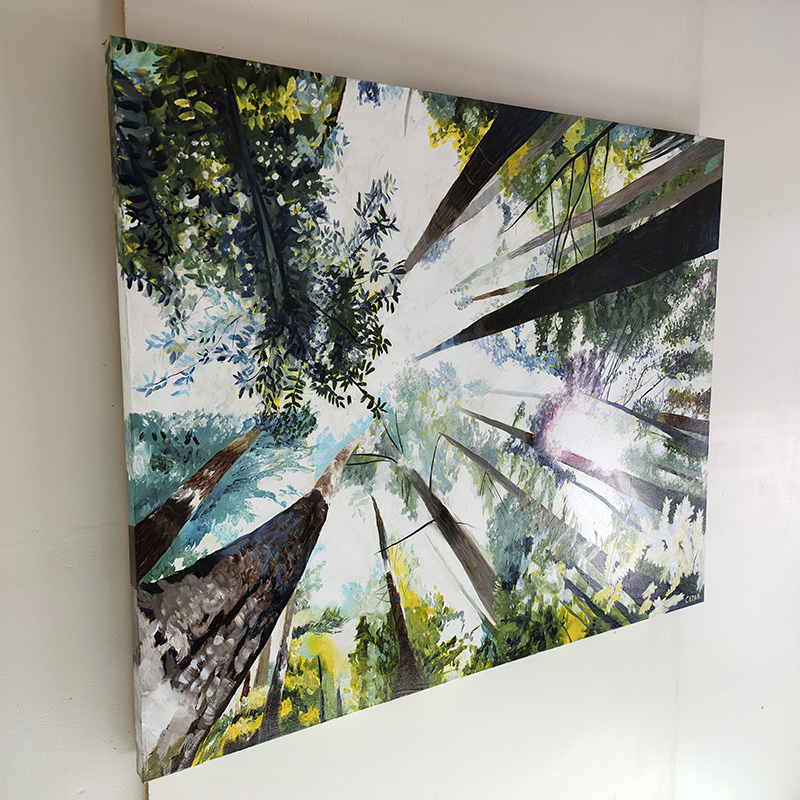 Contact Cedar if you're interested in purchasing the original painting or a print of this artwork.