Description
Here is "Damnation Creek Trail."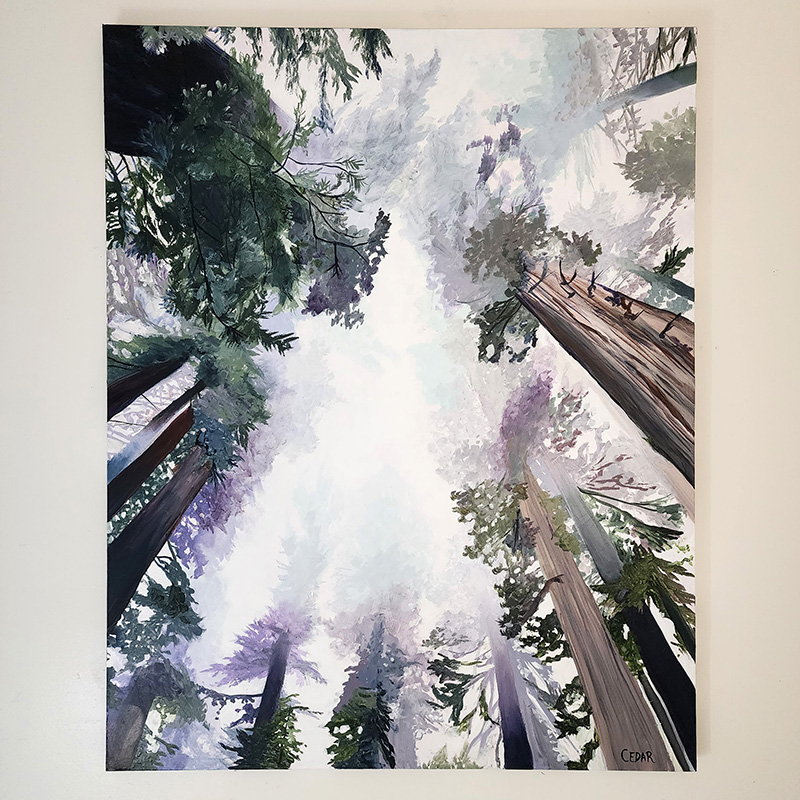 I went with my family to hike the Damnation Creek Trail in Jedediah Smith Redwoods State Park in Northern California in the summer of 2022.
After creating my previous painting, Redwood Cathedral, for which I used a reference image taken by another photographer, I was compelled to visit this location for myself to collect more images.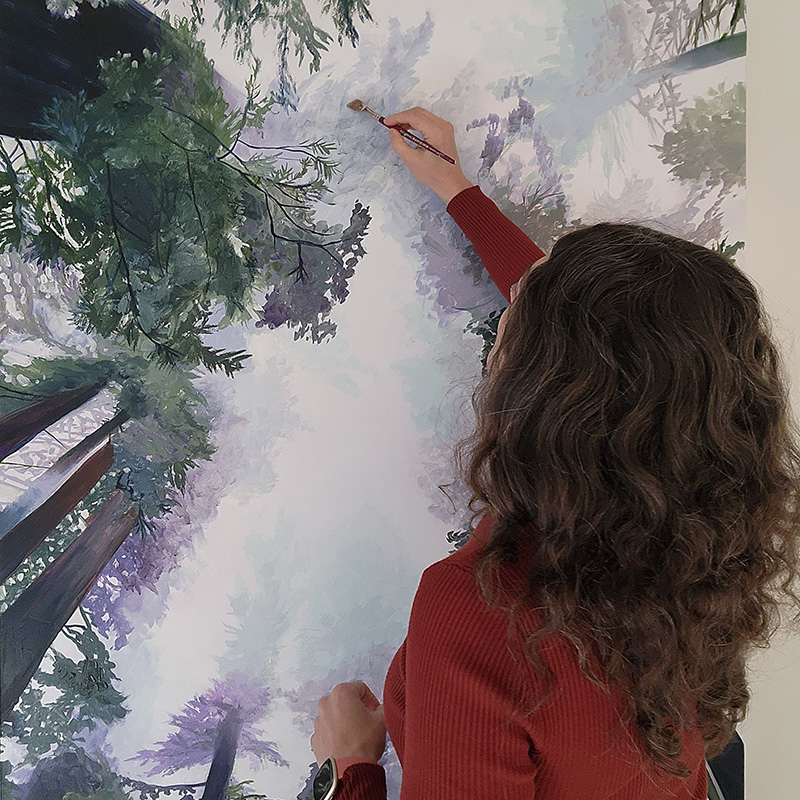 The trailhead is located on a road that winds through the trees. The trail is approximately 4 miles round-trip.
You start from the road and when you pop out at the end of the trail, you pass through a small meadow, climb over some jagged rocks, and then there is the ocean, spread out before you!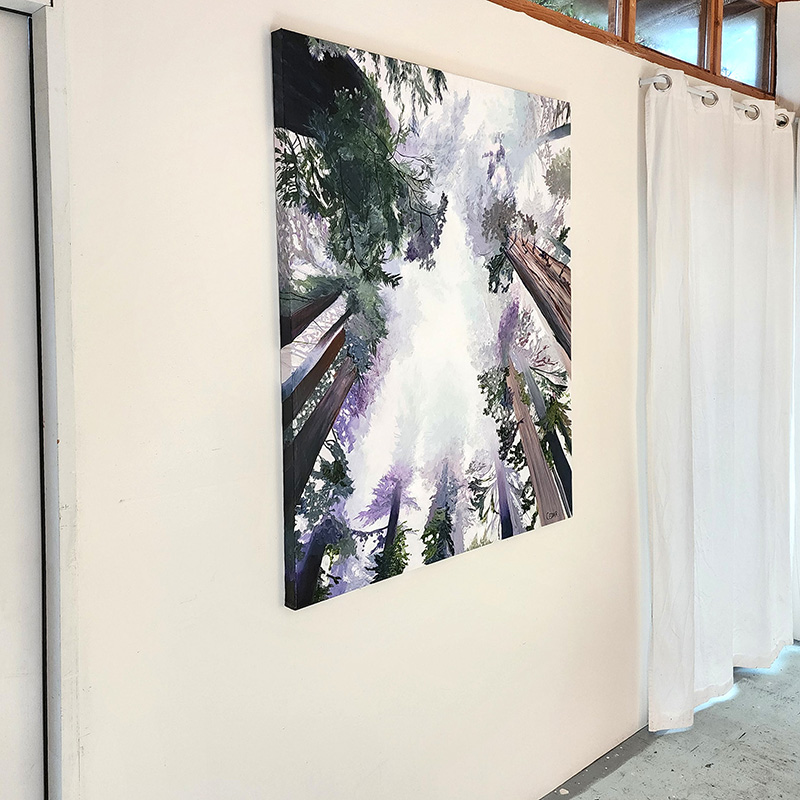 I got up at 6am to take my camera on the trail and capture images of the mist coming off the ocean into this grove of giant redwoods.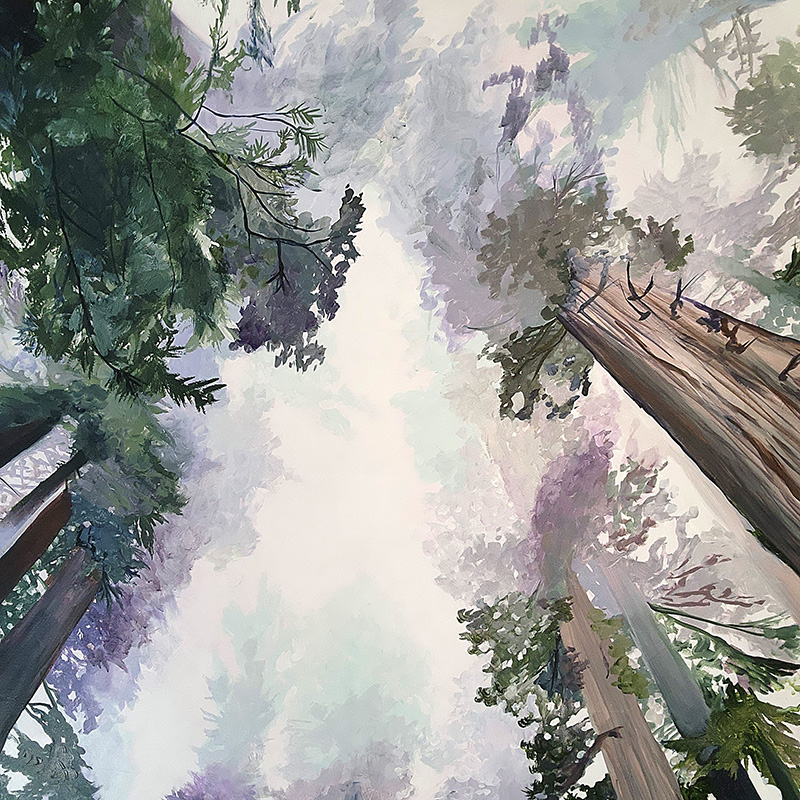 In the thickest parts of the mist, the giant trees become soft and hazy, almost disappearing into the white atmosphere.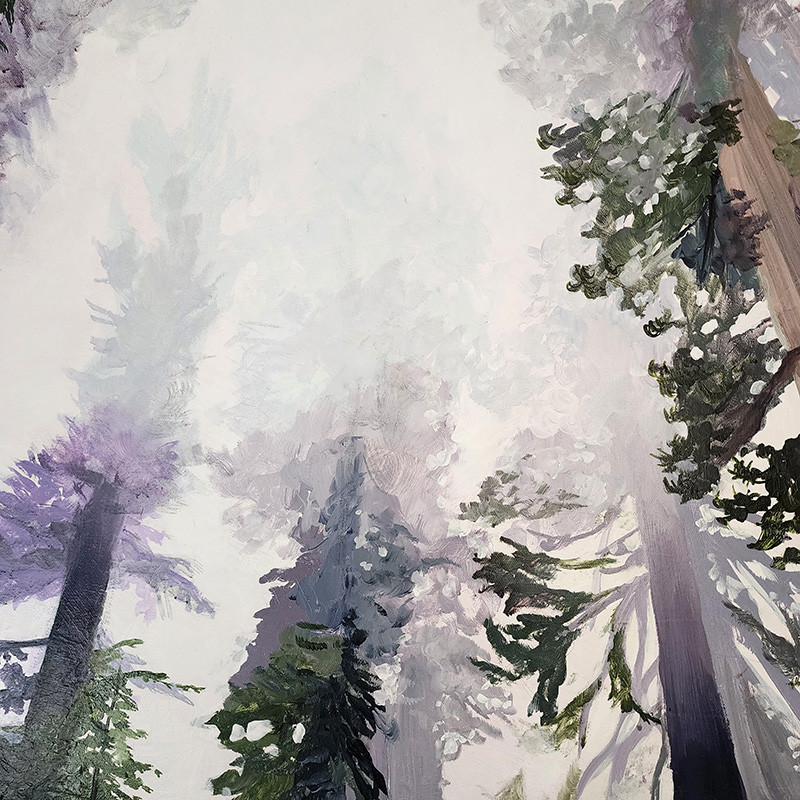 As the trees in the foreground emerge from the mist of the background, they are solid, dark, and crisp with sharp details.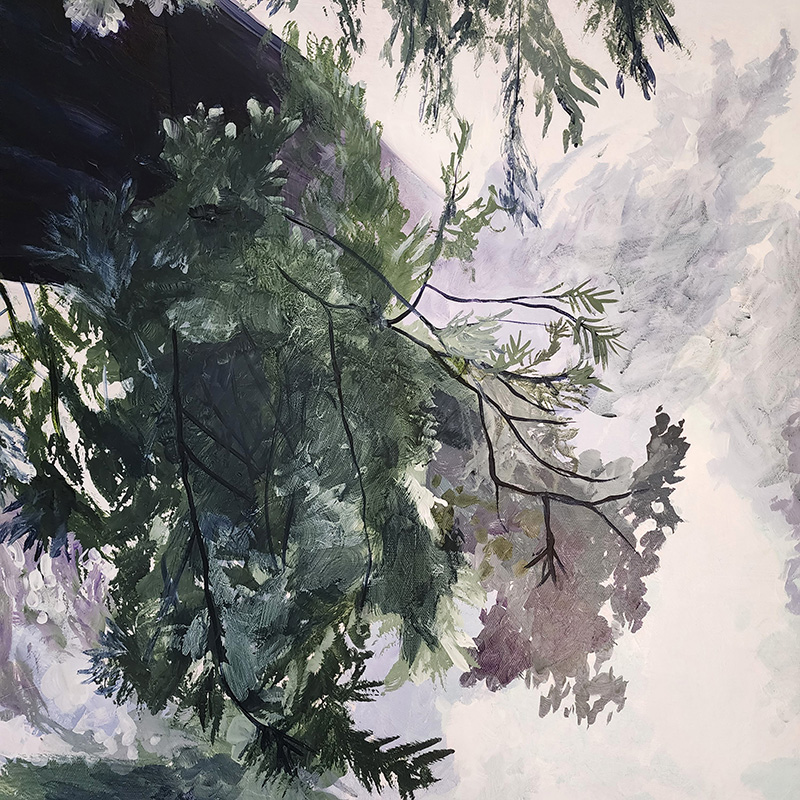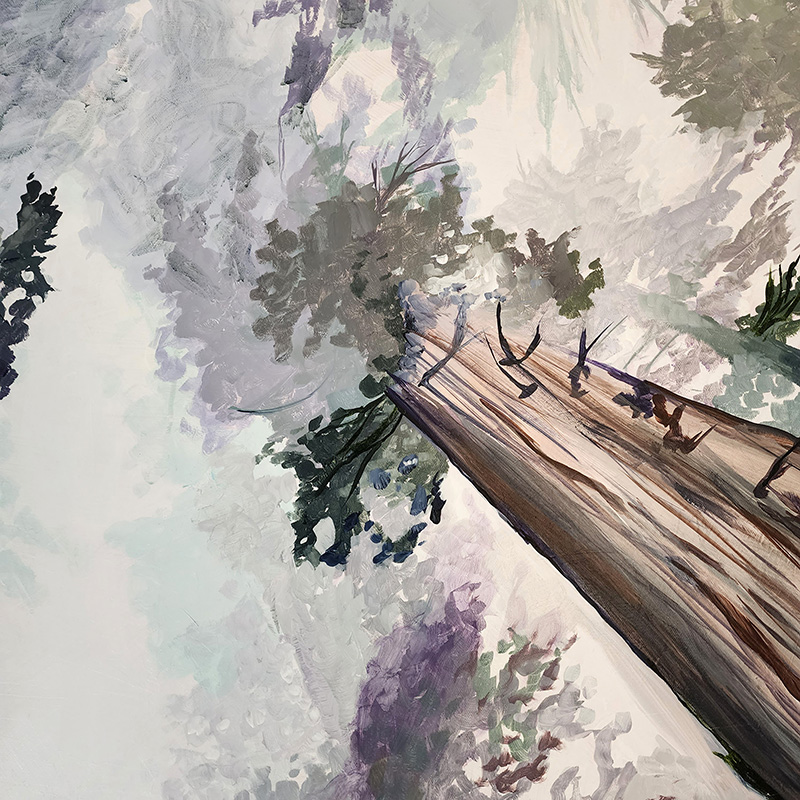 The color palette is soft and calming, with shades of gray-violet, sage green, and the faintest hints of light blue.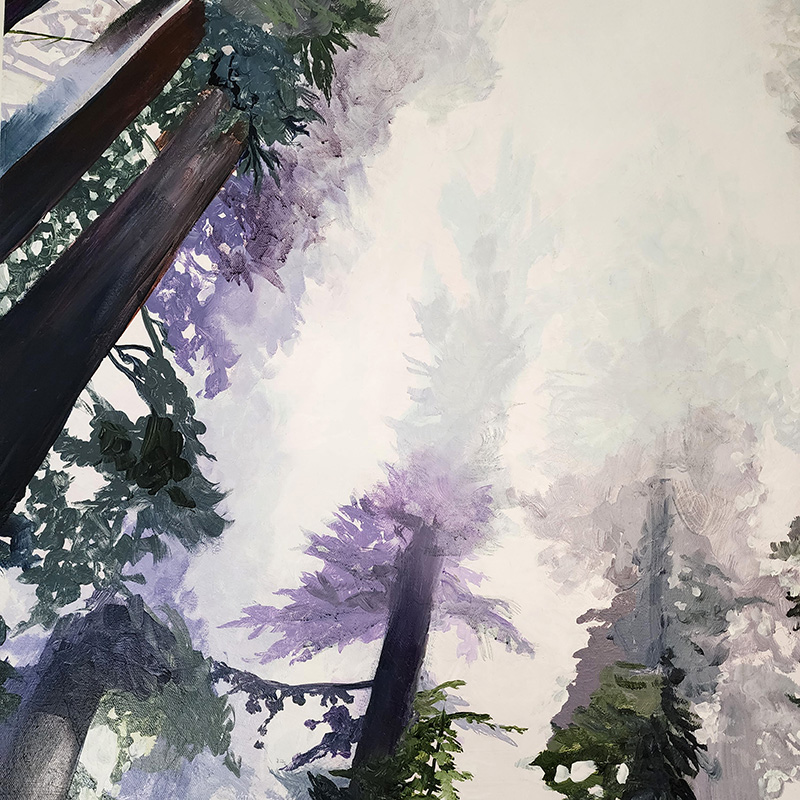 Every gradation of gray is included, from bright white to the blackest shadows.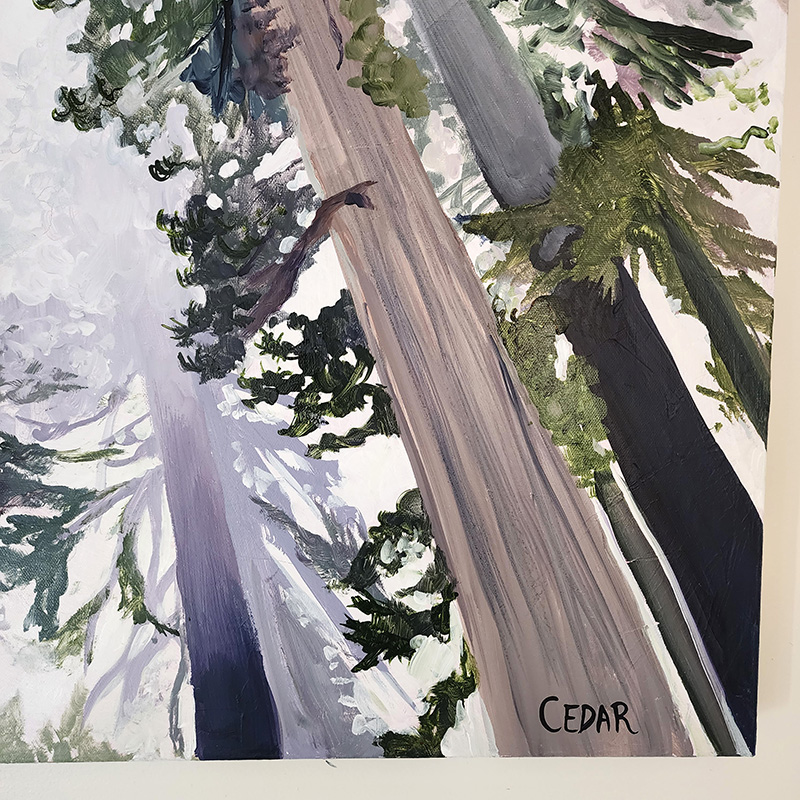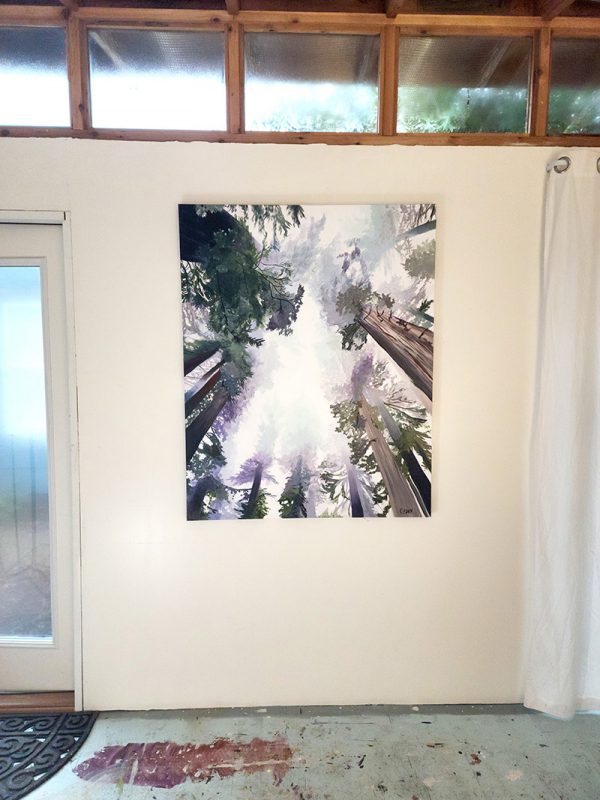 The painting continues around onto the edges of the canvas, for a clean, modern look that does not require a frame.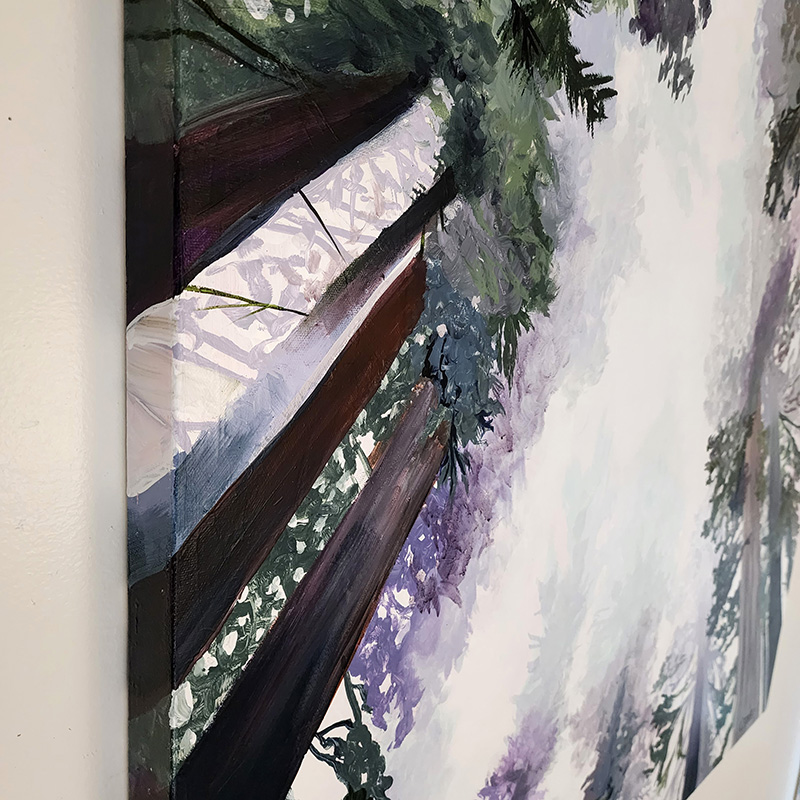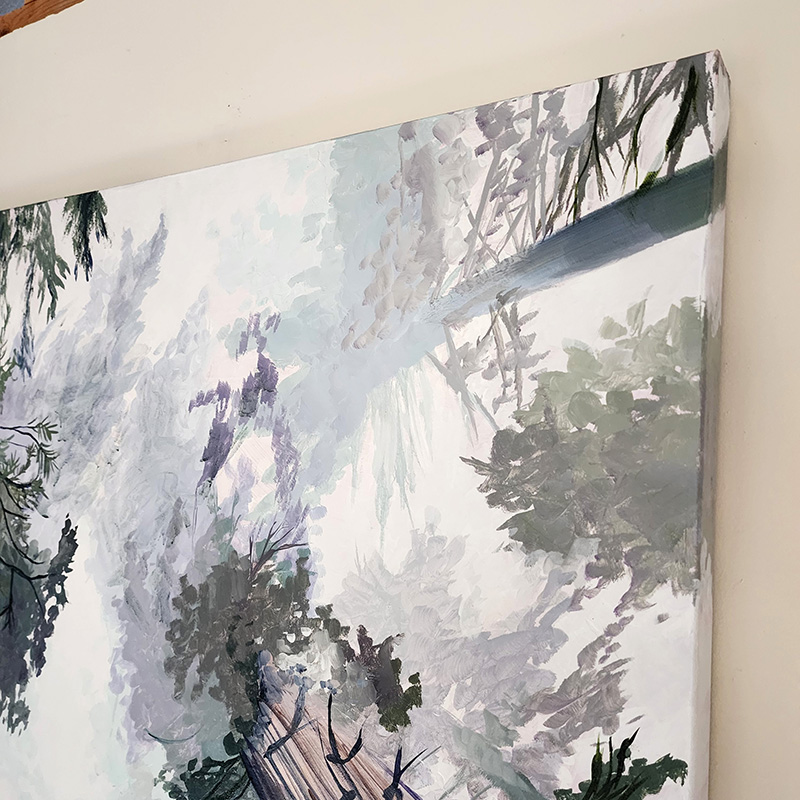 The painting transports you into a magical setting.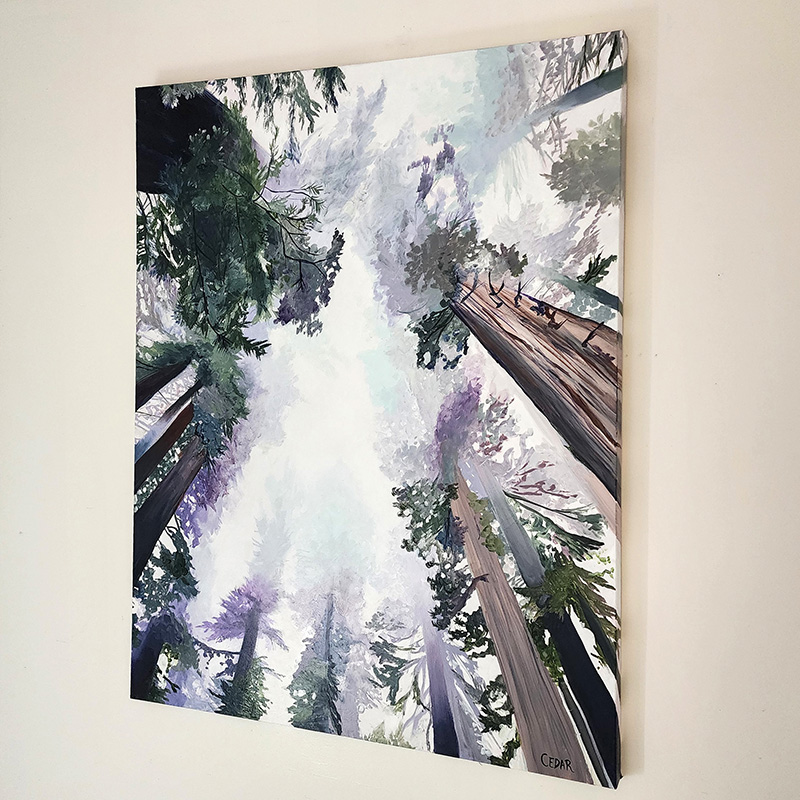 The huge scale of this artwork gives it a dramatic impact that draws viewers in from across the room!