This painting was commissioned by a collector as a gift for his wife. Called, "Cherry Season," it's about a mother's nurturing of her children.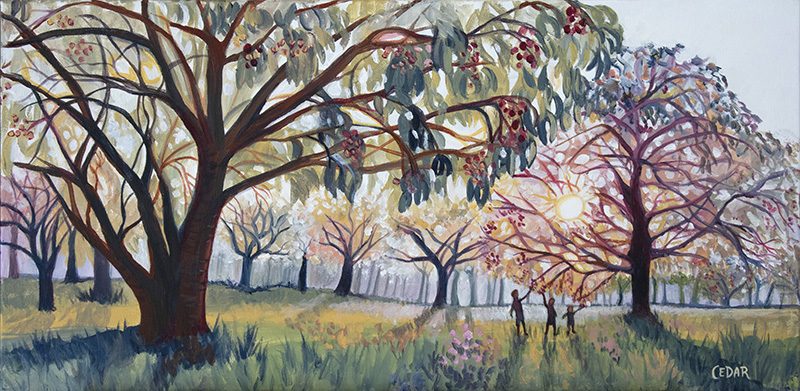 The couple has 3 young children, and the youngest has recently weaned from breastfeeding, ending six years of breastfeeding for the mom! This painting celebrates her for all the time and devotion she has given them.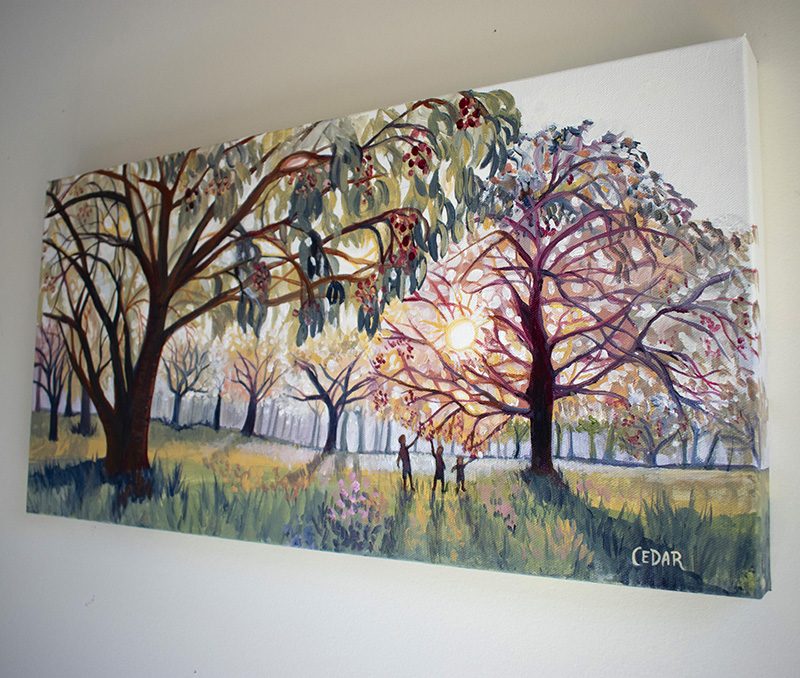 In this lush, dreamy cherry orchard, the sun is low in the sky, and the three children are picking cherries from the lowest boughs of a tree. The beautiful tree is feeding and sustaining them with its fruit, just like a mother does with milk for her babies.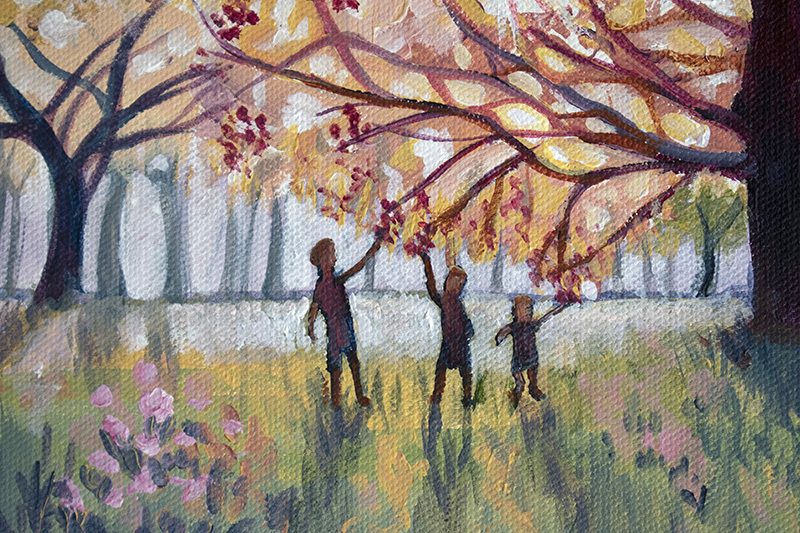 In the background, the sun breaks through the many twining branches of the tree, making long shadows in the grass.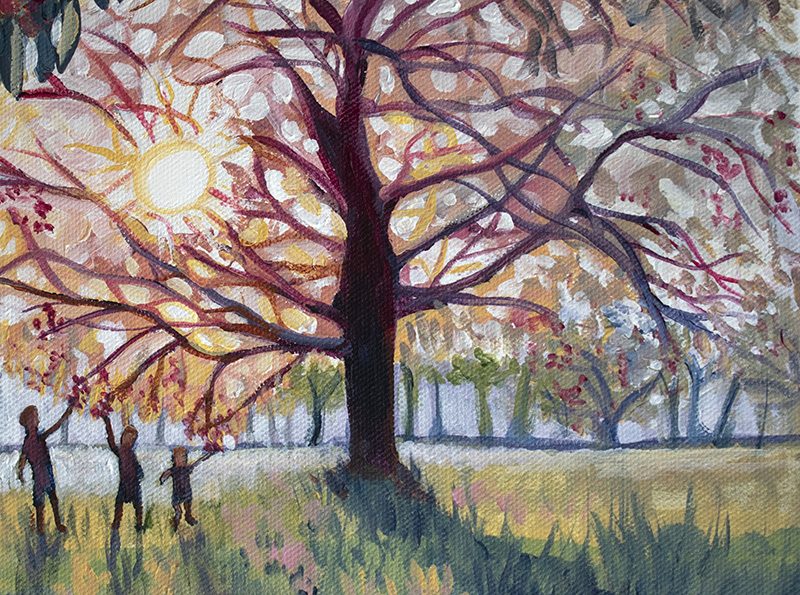 A soft golden light spreads out across the ground and glows through the fine branches of the cherry trees.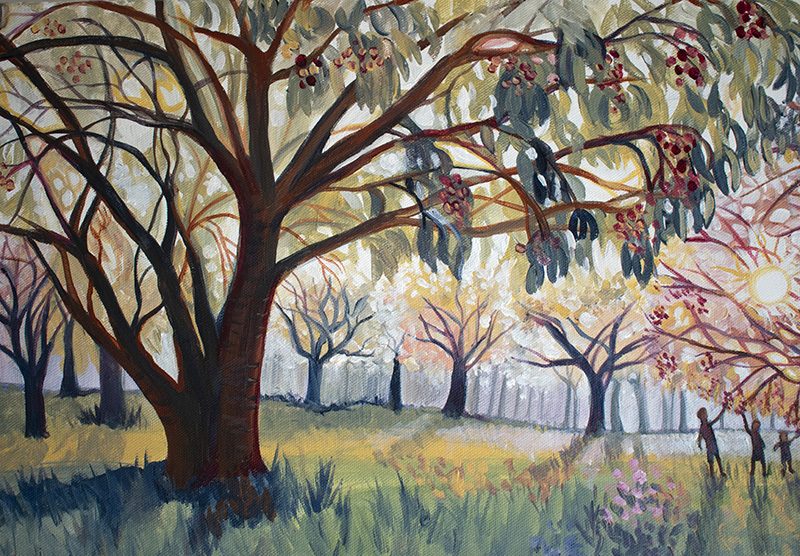 This is an idyllic scene of prosperity and comfort. Thanks to the generosity and goodness of mothers and everything they give, and thanks to nature which feeds us all!