The other day I went out in the backyard with my camera and laid on the ground under my cherry tree. Despite the beauty of the old tree, the photos I took had a pretty bleak feeling to them because of the utter lack of any type of foliage or other visible life–just branches and freezing cold sky. It was a cold day, and I scurried back inside after snapping a few quick photos.
In anticipation of springtime, I used creative license when making this painting–I used one of my photos as a reference but then embellished the image, adding a spattering of pink buds and blossoms. Cherry blossom season is so fleeting–if I get a little too busy, it's easy to nearly miss the magical transformation of my tree every spring.
April Cherry Blossoms
Acrylic on Canvas 30 x 24″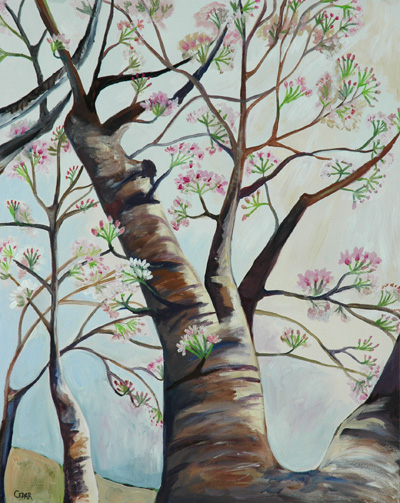 April Cherry Blossoms in a room: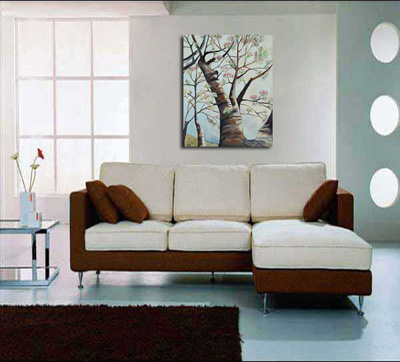 And here is my portrait of my cat, Quani. As you can see, she has a very intense look about her.
Quani
Acrylic on Canvas 8 x 10″