What my art inventory will look like later in this year is unpredictable!
I'm thrilled about the current direction of my Looking Up series, which is leading me into these glorious large-scale paintings which take me 3-4 weeks to complete each one–labors of love. They transport the viewer straight into the forest.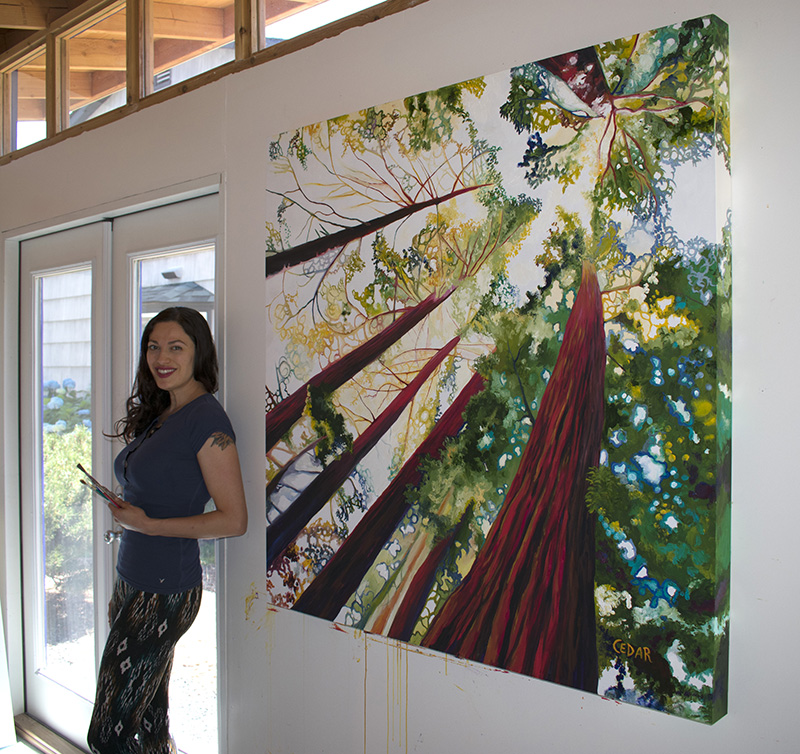 I'm equally involved in expanding my Lotus series, paintings with deep red-orange paint dripping unpredictably in rivulets down the canvas, and lotus petals constructed out of rough, thick strokes of the palette knife.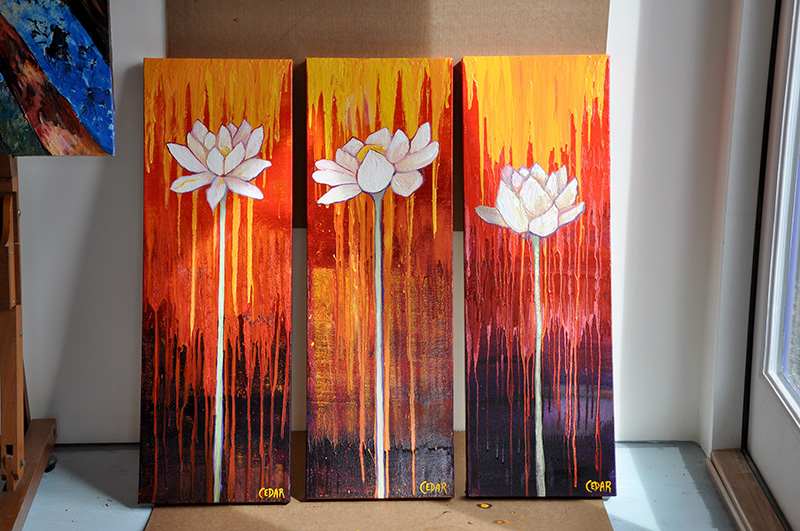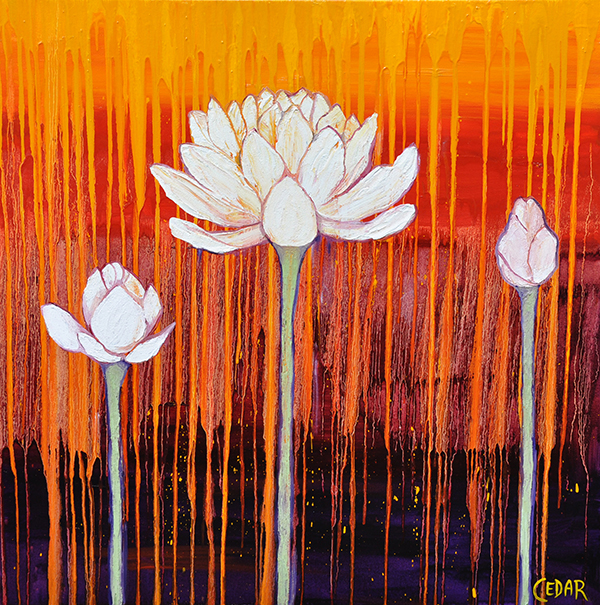 Meanwhile, my Tree of Life series is dear to my heart but currently on pause in the studio. At this time, I only have a few lingering pieces left in this series.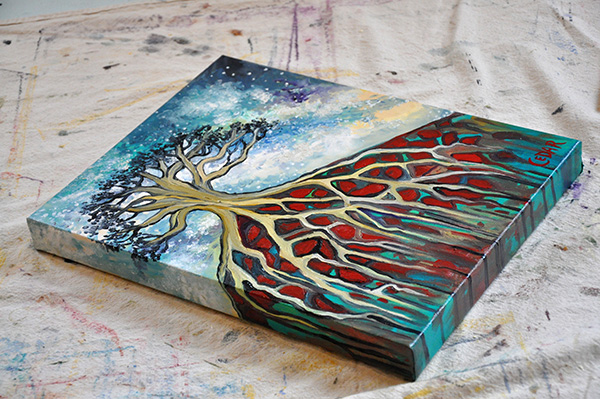 The entirety of the pieces I have left of my Eclipse series has shipped from my studio to Kentucky this week and will be for sale there starting August 1st. Whatever comes back to me after the total eclipse in August and my coinciding Eclipse show won't be available again directly from my studio until October. Production of new pieces in this series is also, for now, on pause.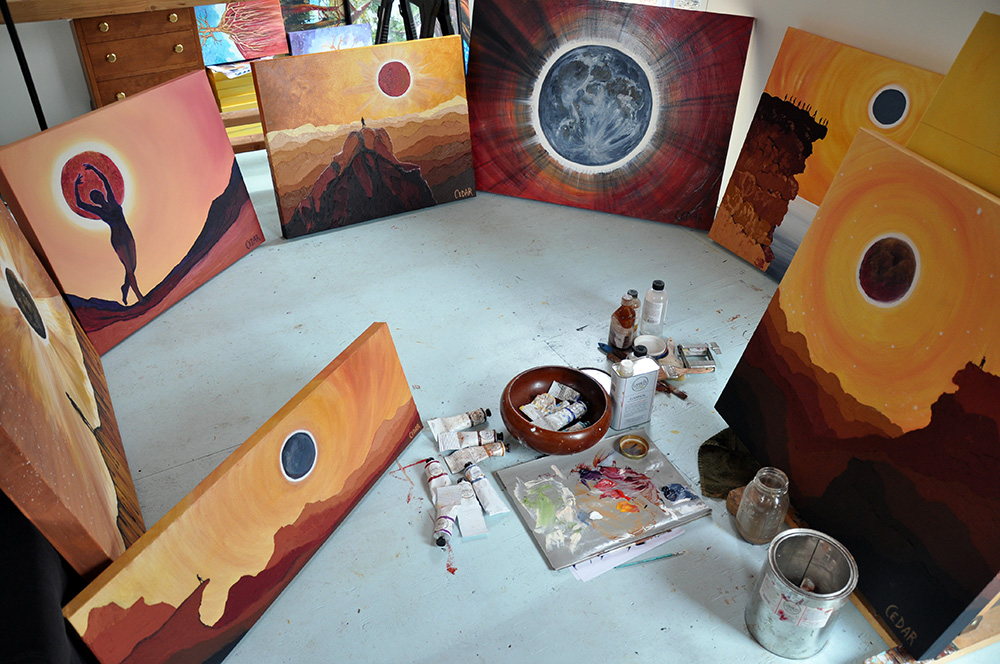 New artwork is promised to galleries, and I've begun leasing my high-end artwork out to local businesses. If I have another sale later this year, I will plan to again offer free shipping on artwork. Things are in flux, so I'm not yet making any promises!
I'm looking forward to spending the rest of my summer flinging paint, putting my muscles to work in the garden, and spending time with family. I love how life speeds up this time of year.