Here is "Visions of Rain."
It is the same panorama-format and theme as my painting, "Pacific Northwest Dreams." With the theme of nature and trees, these paintings are related to my "Looking Up" series.

With the panorama landscape view and the addition of human faces superimposed on a landscape, they are also a bit of a departure in style, an artistic exploration.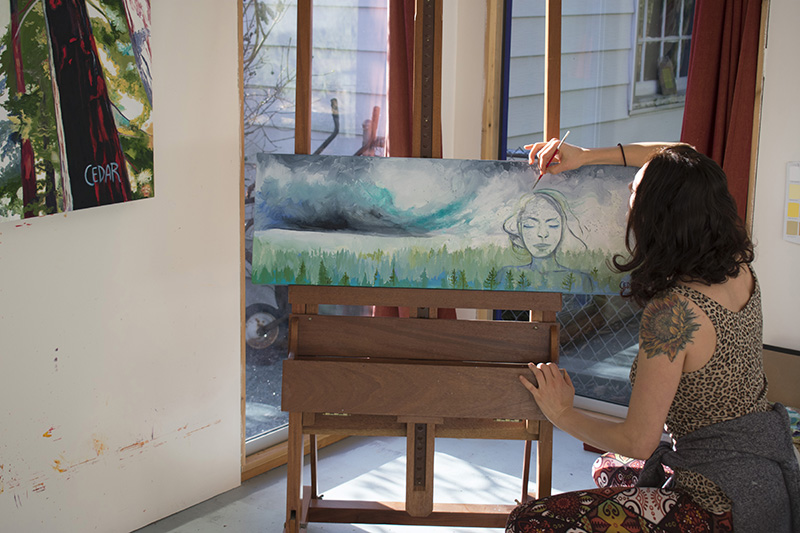 In this painting, dark rain clouds are rolling in from the left. The sky is full of water–clouds of mist as well as heavy rain spatters. The trees below are soft and muted shapes, made vague by the moisture in the atmosphere as well as distance, with the trees closer to the foreground a bit more defined.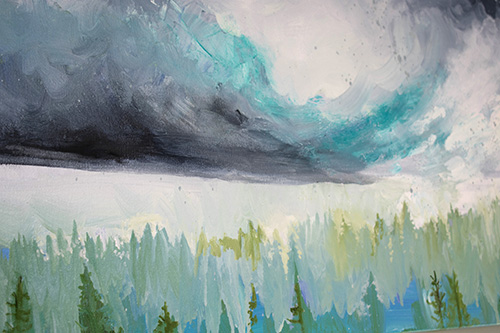 The woman, with her eyes intently closed, is looking inward. The title, "Visions of Rain" implies that this dramatic landscape is possibly being created in her mind's eye.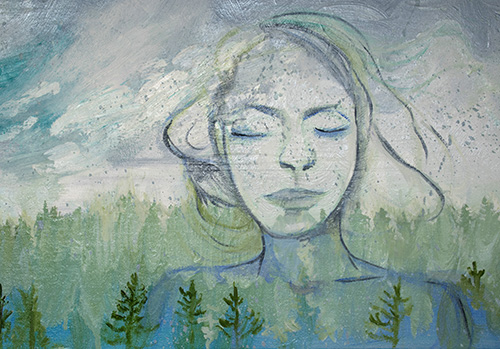 Or possibly, while she is immersed in such a real landscape, her sense of self has dissolved into it. She is translucent, almost ghostly. You can feel her connection to the sky and the land.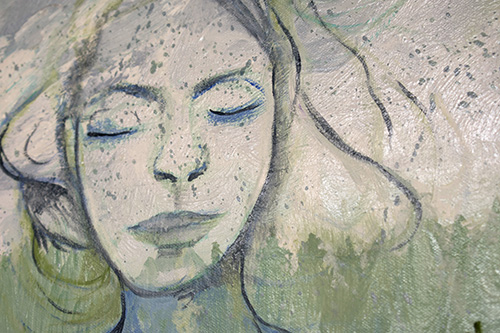 As I live in Portland, Oregon, and we are currently in the rainy season typical of winters here, this painting is my way of embracing the wet weather. The chill and the gray skies have their own austere beauty. While we are induced into feelings of hibernation, the water outside is giving green life to the lush forests for the whole year to come.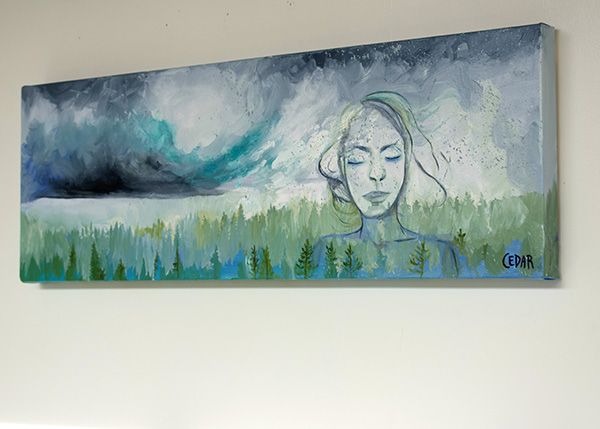 First on my agenda in 2018 is to create more new "Looking Up" paintings. Happy New Year to all!