Here is "Upward Sphere."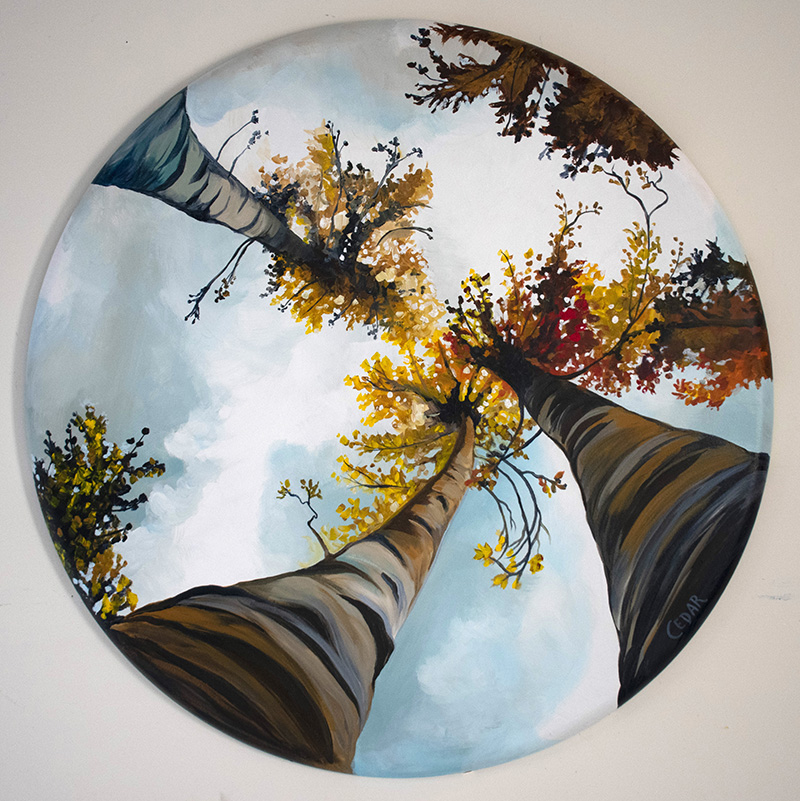 The composition is a new rendition of my 2006 painting "Autumn Clouds," a design featuring the intersection of three tall trees, which becomes even more dynamic and three-dimensional on a round canvas!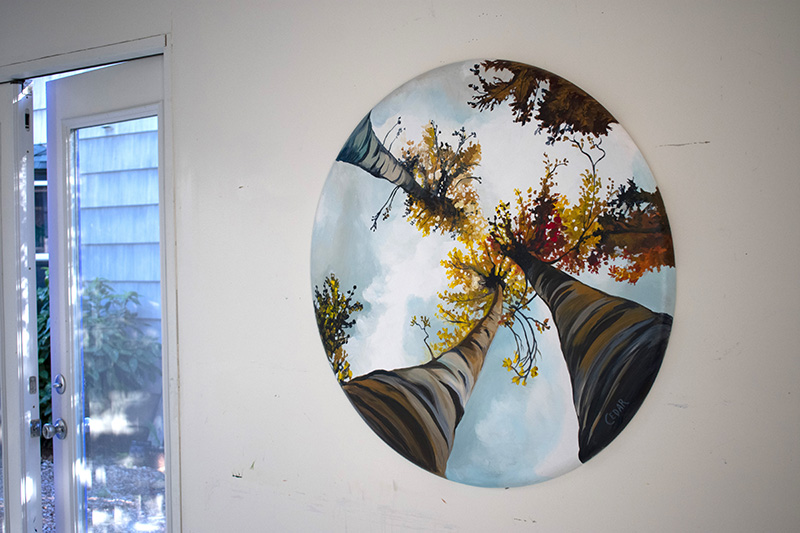 The circular format pulls the viewer straight up into the spacious globe of the sky.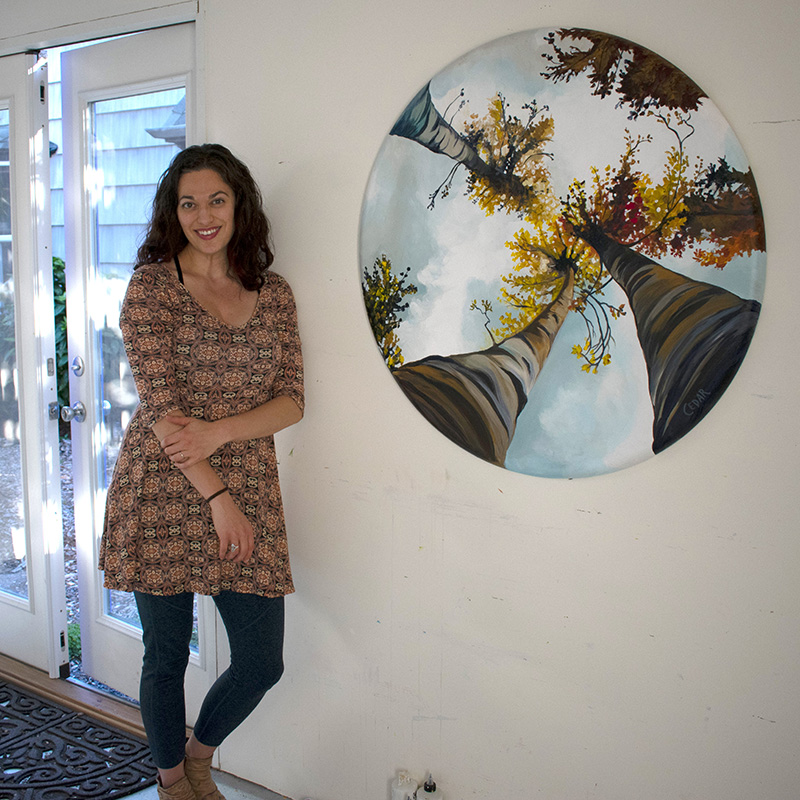 There is a sense of movement in the puffy clouds floating across the sky in the distance.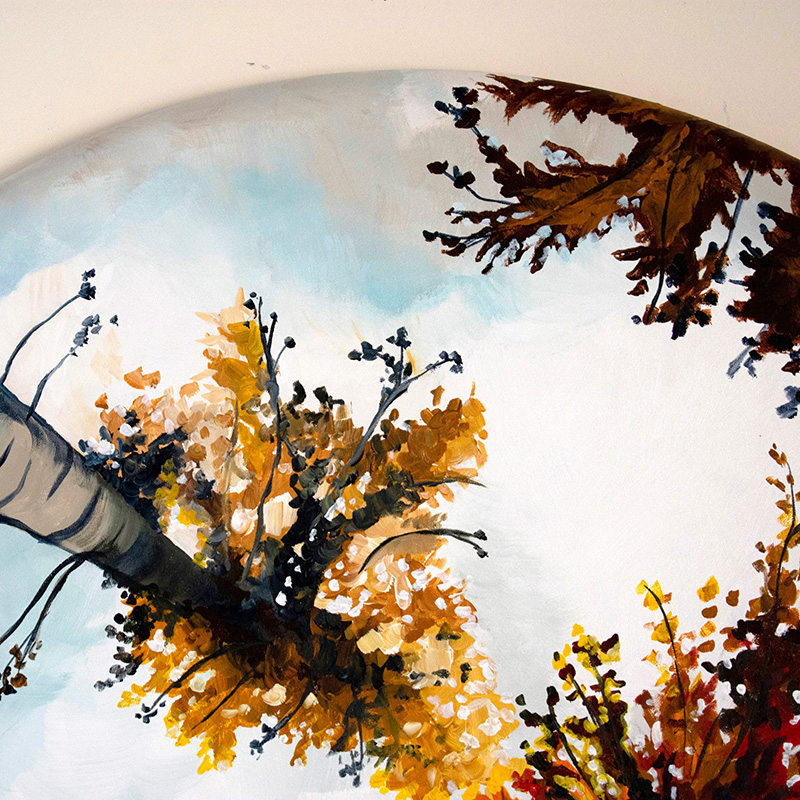 Small details in the branches create the perspective of the treetops being way in the distance, high above us.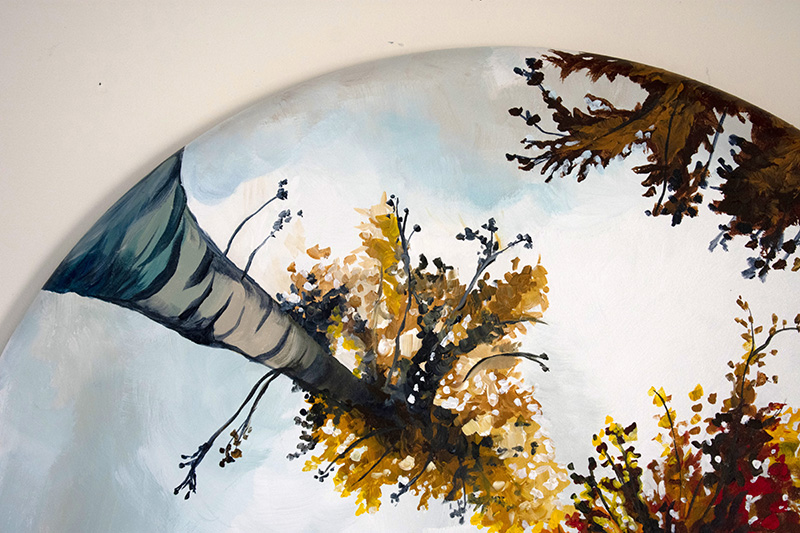 This painting, with the yellow, orange and red leaves, is a celebration of the shift of seasons into autumn.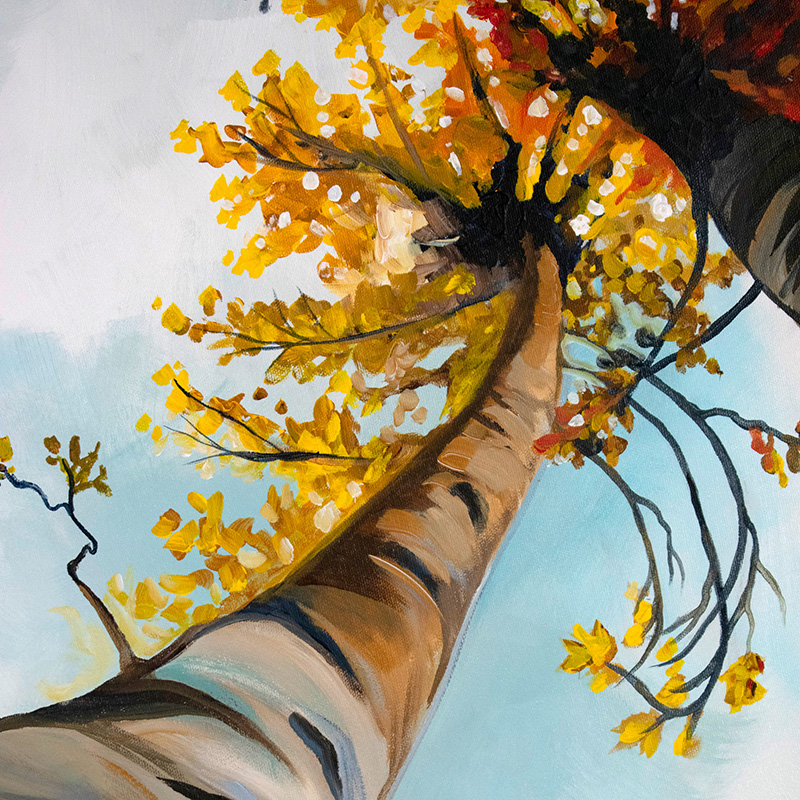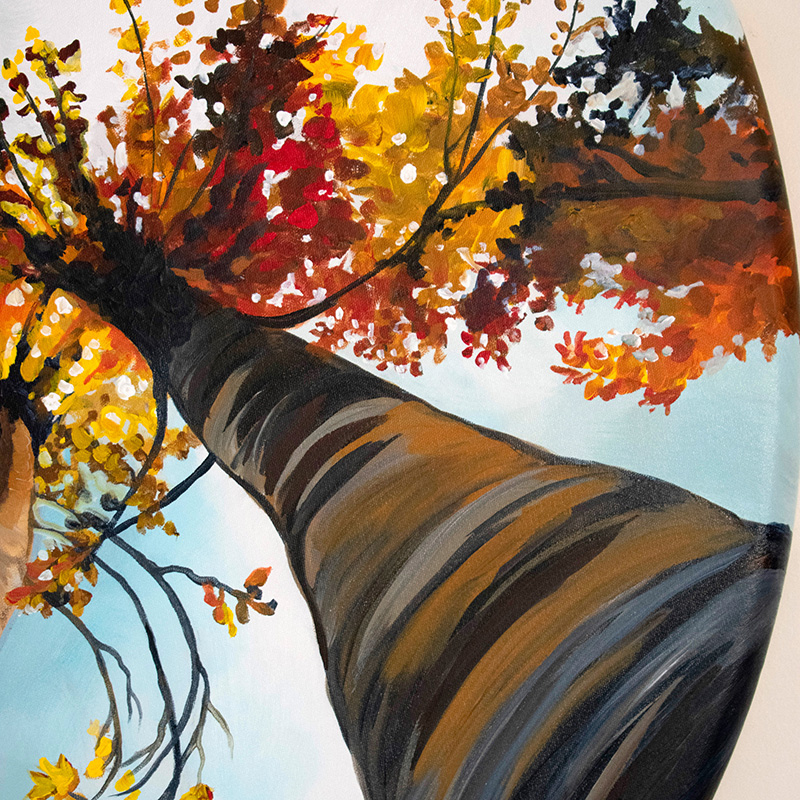 It is also a reminder, during the chaos of shifting times, that as ever, we can always take solace in the beauty of nature.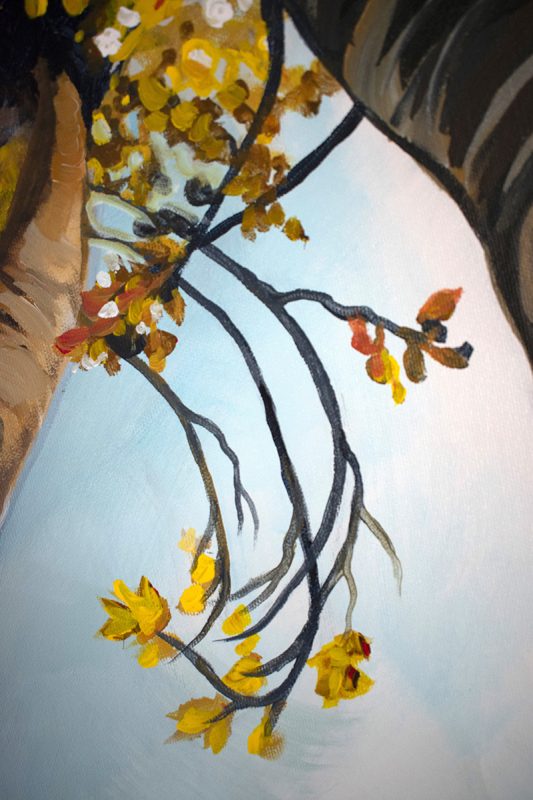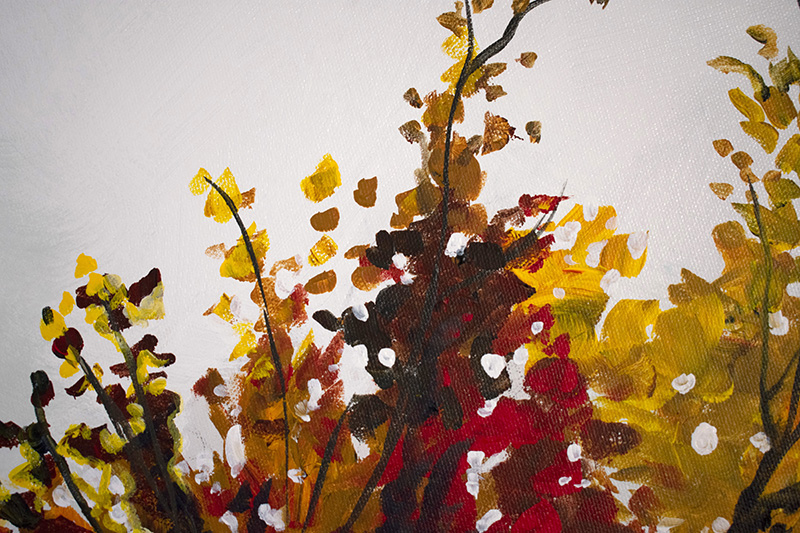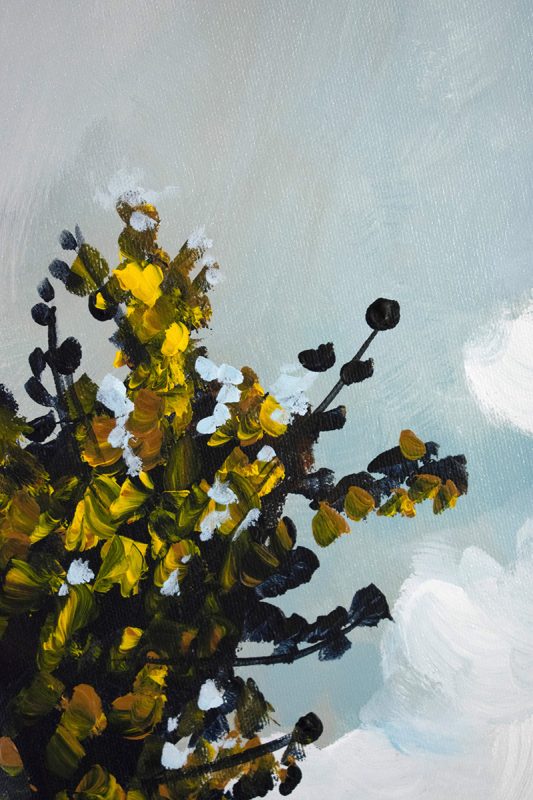 With the 36″ diameter, the scale of this piece is large enough to work as a large statement piece!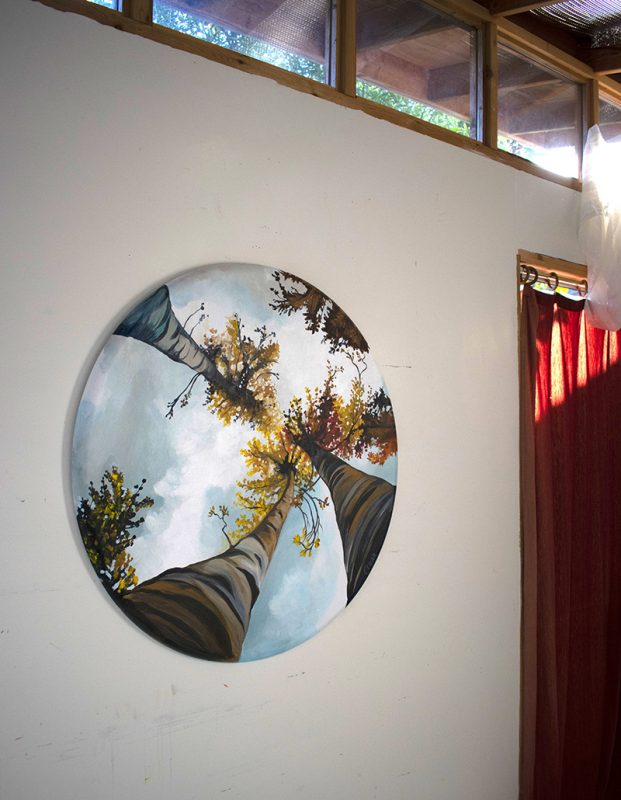 Here is a shot of the painting while it was a work in progress, as I was just blocking in the colors of the sky and clouds.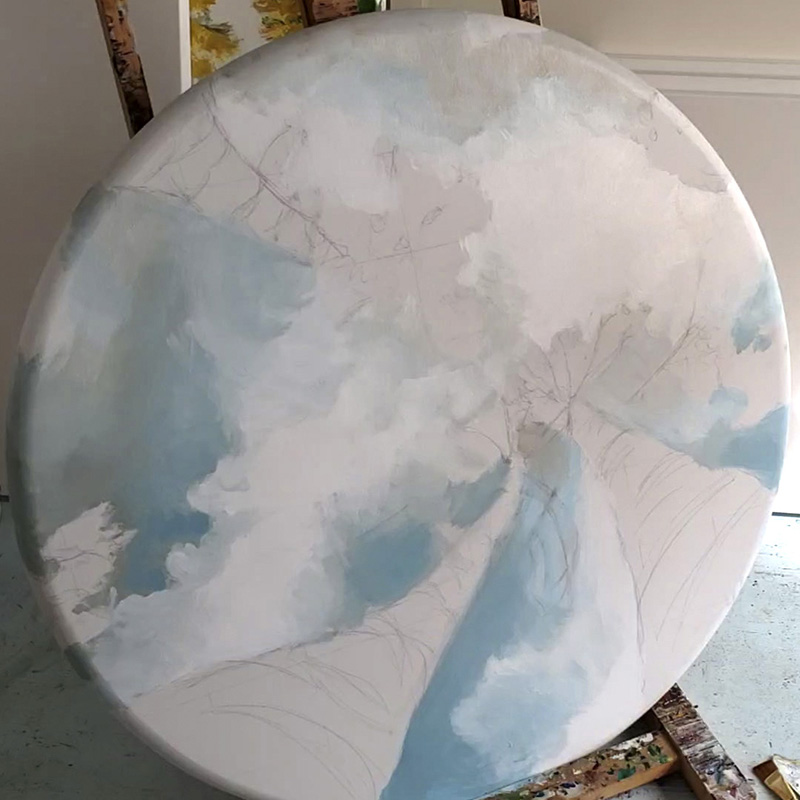 Time lapse of the creation of "Upward Sphere."