Portland Open Studios has finally begun! I've been following along, watching all my fellow Portland artists giving their fascinating talks and studio tours on Instagram this whole weekend. If you've missed the artists while they were live, the videos should still be up on their Instagram pages for you to see. It is good fun and worth checking out!

Be sure to tune in for mine next weekend: Saturday, October 17th at 1pm Pacific time on my Instagram!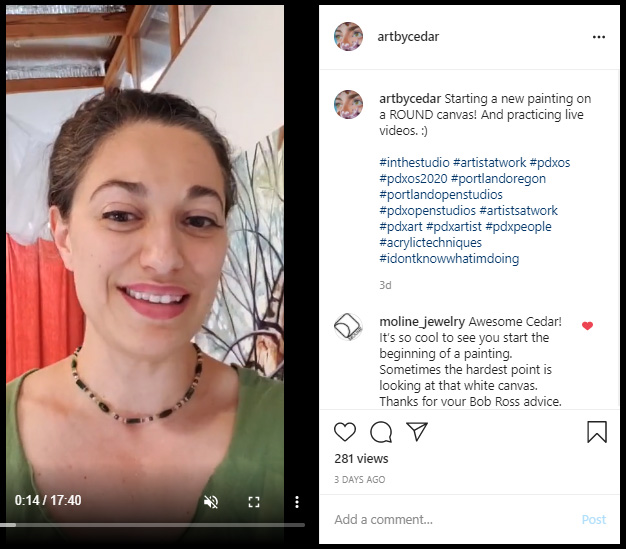 In the meantime, my big sale is now live across ArtByCedar.com: All originals, prints and books will be 15% off through October 18!
Check out the selection this week before the sale ends. Whether you're looking for small gifts for family and friends, or a one-of-a-kind handmade original for your home, there are many ways to enjoy my art!
More details about this event, and my sale, can be found below! Shoot me an email, or contact me anytime through social media with your questions. I would love to help you!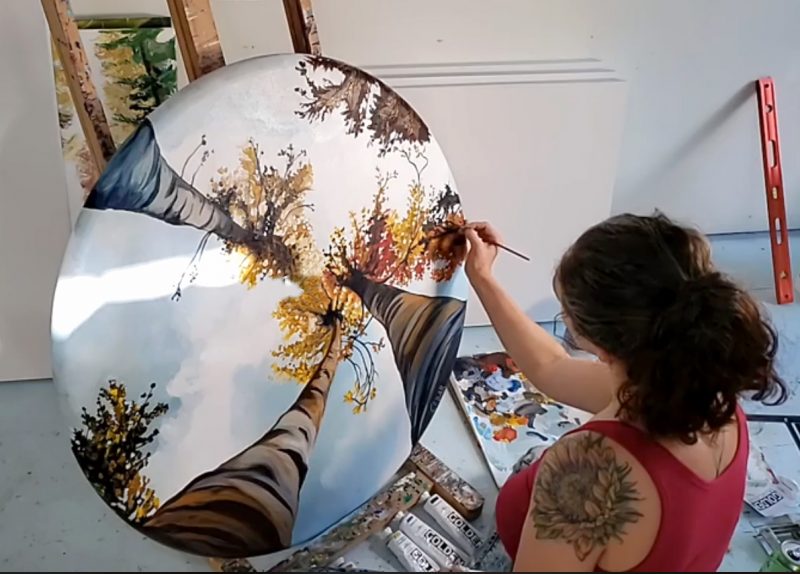 PORTLAND OPEN STUDIOS ARTIST'S TALKS:
OCTOBER 10TH, 11TH, 17TH & 18TH, 2020
No matter where you are in the world, this year you can enjoy Portland Open Studios from the comfort of your own home!
I am one of 48 artists who will give live talks and artist demos on Instagram during the two weekends of the tour, and 90 will launch special open studio sales on their websites. The talk schedule and links to artists shops are on portlandopenstudios.com
During the event, you can reference this page to follow along with the artist talk schedule as we all go live on Instagram!
Interact with me live and online during this event:
Oct. 10 – Sale goes live on ArtByCedar.com!
Sale prices are in effect October 10-18: 15% off ALL originals, prints & books.
I will honor this discount for originals purchased through galleries during the sale dates as well. Just ask the gallery when you call or visit!
Payment plans are available on request, for originals purchased through my studio.
Contact me with any questions!
Oct. 17 – Watch me work, hear me talk about my art process and ask me questions LIVE @ 1 pm on Instagram @ArtByCedar
1 p.m. (PST) (LA/PORTLAND) / 4 p.m. (EST) (NY/DC) / 9 p.m. (GMT)(LONDON)
See you then!