This painting is called "Denizen II." I recently had the pleasure of documenting this beautiful old tree in NE Portland.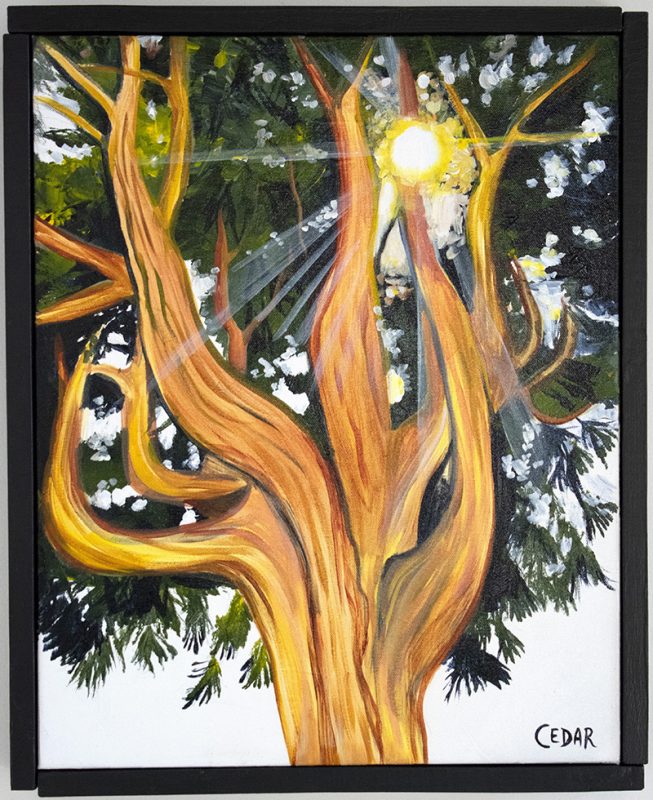 Incredibly beautiful and unique trees fill the streets of Portland. The Tree Emergency Response Team is a group that identifies trees all around the city that may be at risk of destruction by developers. They have a team of artists show up at the site and document these trees in their artwork. Later, they exhibit the art at the Elisabeth Jones Art Center. The goal is to raise awareness and encourage the community to value the diverse tree canopy of our city.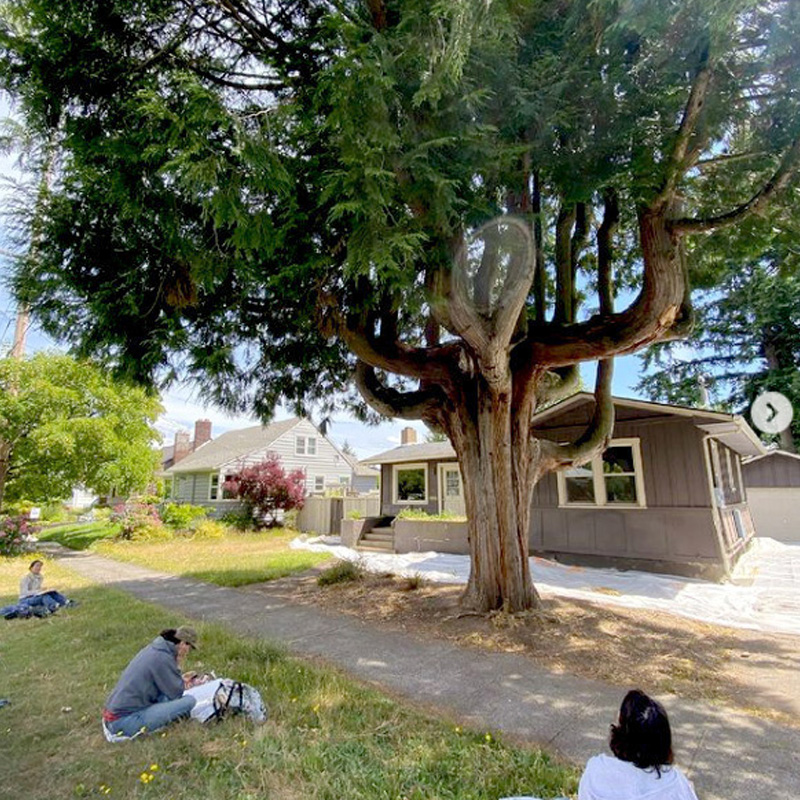 Along with several other local artists, I sat beneath this amazingly cool tree that day and we all worked on paintings and drawings to try and capture its beauty. We are not sure exactly what kind of tree it is, but the consensus is it is a kind of cedar tree. I think it looks like a cedar of Lebanon. What do you think?
We don't know for sure whether this tree is slated to be destroyed, only that a developer has acquired the property. We really hope that this glorious tree will be allowed to stay.
Here's my earlier painting entitled "Denizen," which I also created for the Tree Emergency Response Team, last year: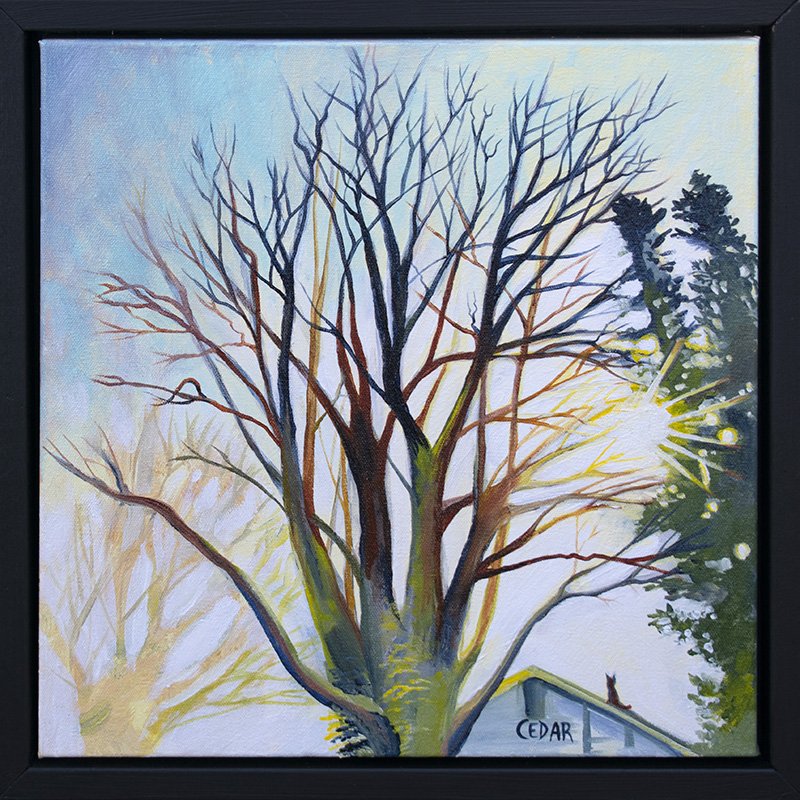 The tree in this new painting is quite different, but I included a similar sun in both paintings, with the rays of the sun bursting through the tree canopy.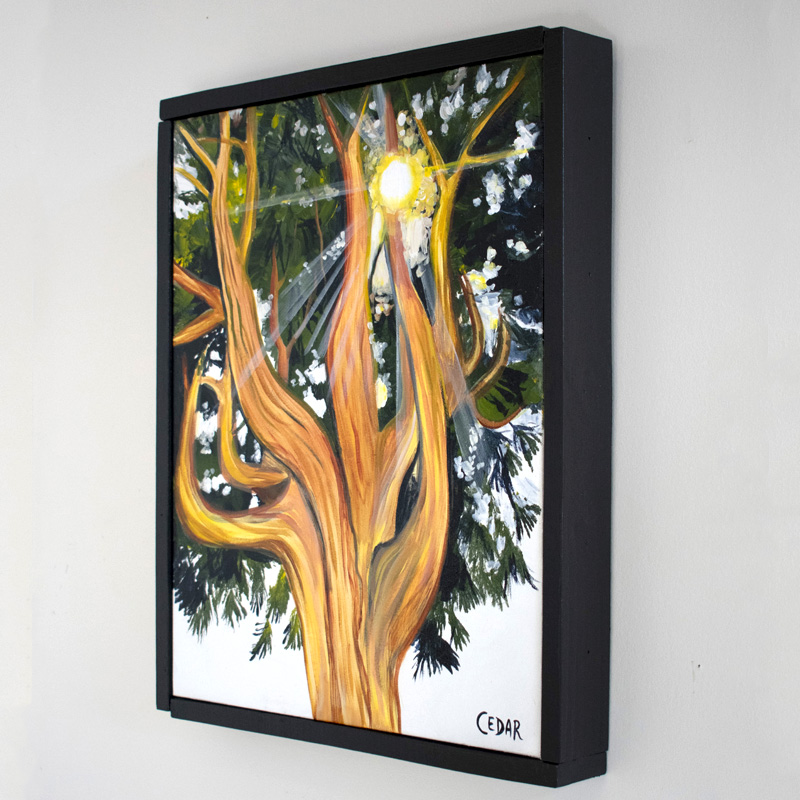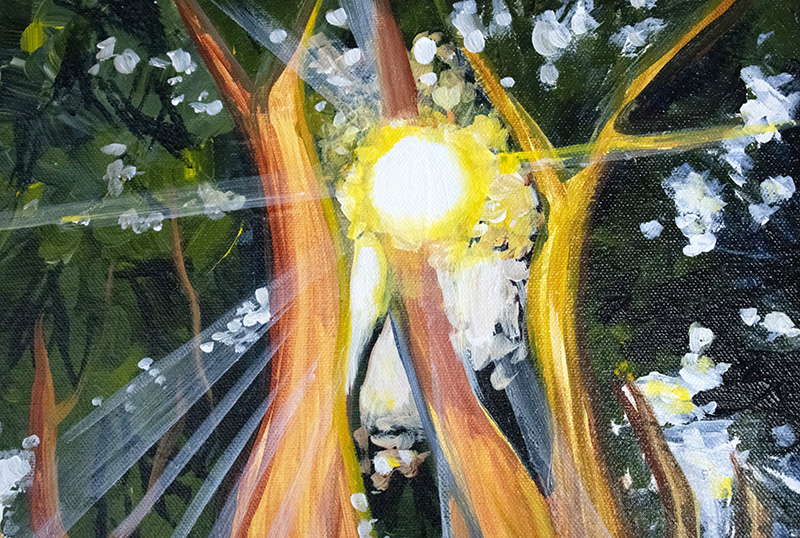 One of the things that struck me about this tree is its strong presence that gave me the feeling it was glowing with life. To make this feeling come across in the painting, I exaggerated the warm golden glow of the sinuous trunk and branches. In the painting, it looks like the tree is emanating its own light!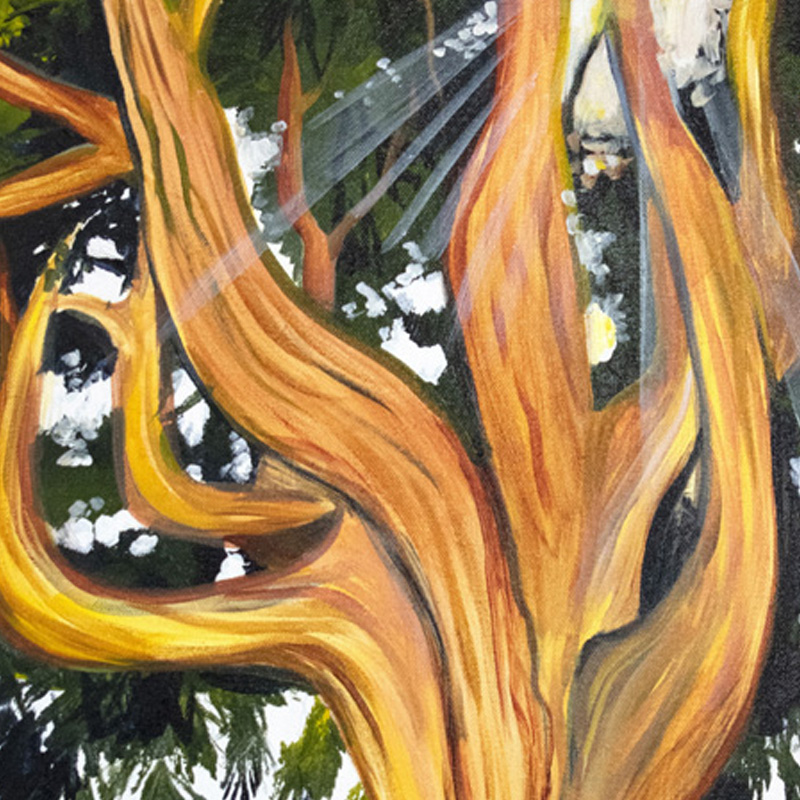 While I sat beneath the tree working on this painting, a loud chatter of rowdy squirrels running around in the branches above made us smile. The small sounds of birds filled the air.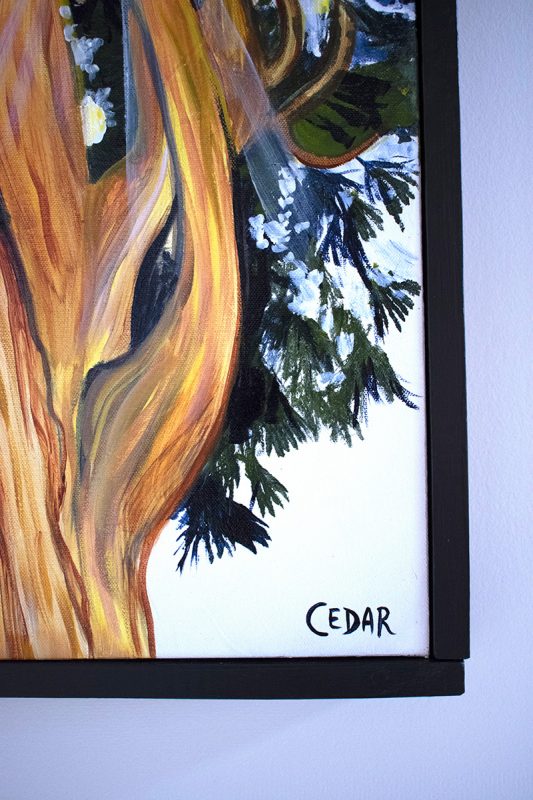 This huge tree provides a comfortable habitat for wildlife, and a lovely cooling umbrella of shade below it. It gives a peaceful refuge and shelter to everyone passing by.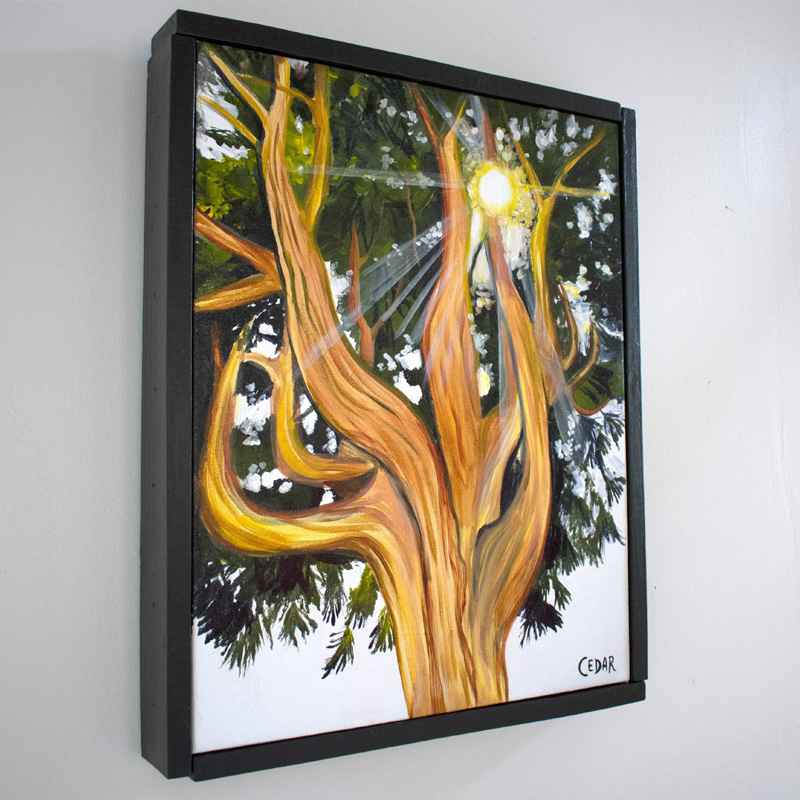 The Elisabeth Jones Art Center in downtown Portland, OR will exhibit this painting in the next TERT exhibit coming up soon. Inquire there to purchase!