This 16″ x 16″ acrylic painting is called "Denizen."
den·i·zen/ˈdenəzən/ noun
an inhabitant or occupant of a particular place.
One of my favorite things about Portland, Oregon is how many trees can fit into such an urban place. Every street is lined with trees. It makes it feel different from other cities, to be walking down a paved street, but still surrounded by so much nature.
I call this painting "Denizen" because this tree has stood and grown in this spot over many cycles of seasons. It lives here. It rightfully belongs here as part of the web of plants and animals that make up the living things of the city.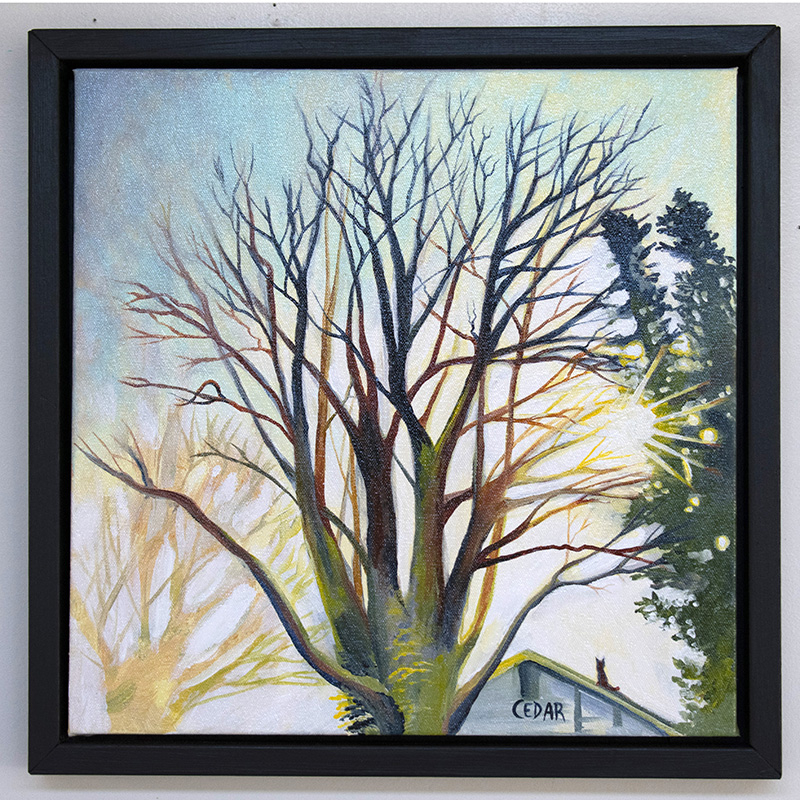 The Tree Emergency Response Team is a group of artists that paints trees on properties purchased by developers with the intention of capturing a tree's beauty in a way that translates to art so that developers and city officials may see the same beauty in trees that artists do.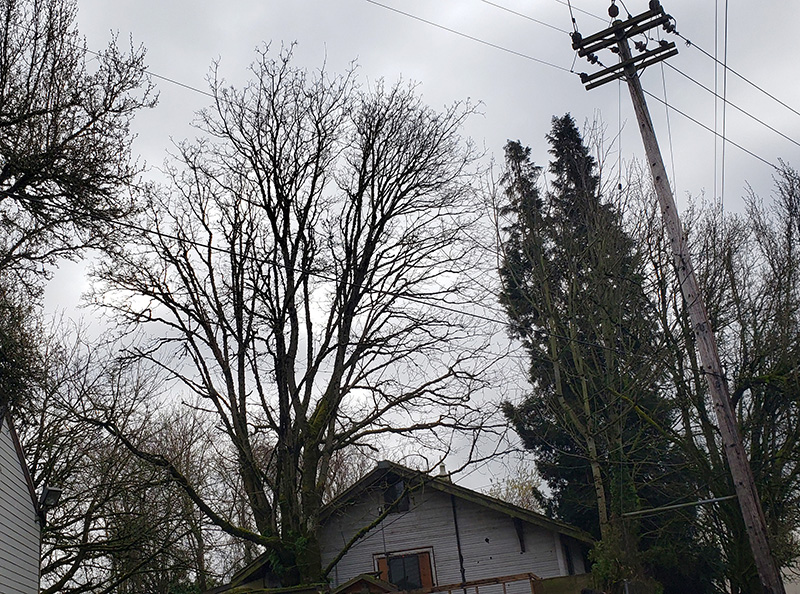 I was asked to participate in their recent plein air painting event to capture the beautiful trees on a lot in North Portland, which are slated to be cut down unless the Portland Bureau of Transportation allows them to stay.
The day of the painting event was chilly and very gray. I wanted my painting to include my signature warm sunshine, so I used the working time that day to capture the shapes of the tree onto my canvas, then added in my own color and lighting choices later in the studio.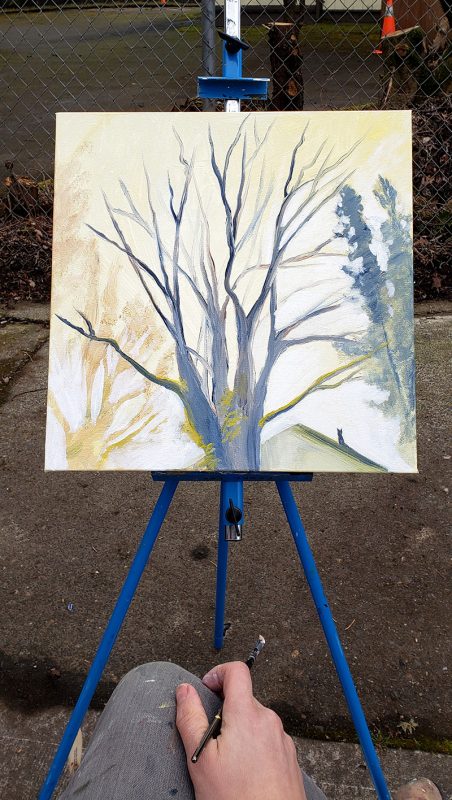 To be consistent with the guidelines of the exhibit this painting will hang in, I built a black frame, which is very striking against the blue sky and sunlight filling the canvas.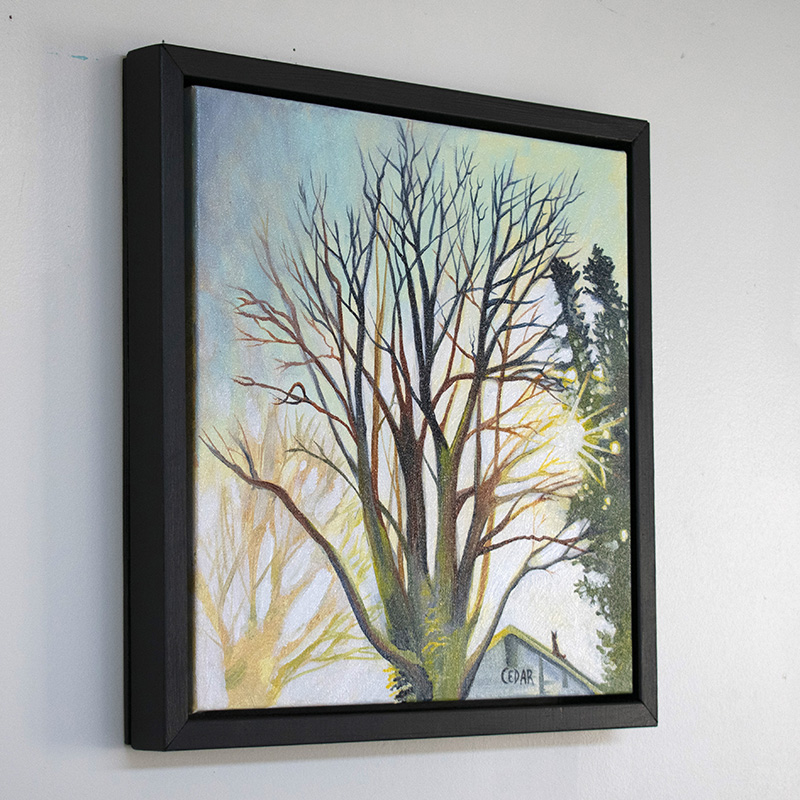 During the painting session, there was a cat climbing across the roof of the house and curiously checking out the artists working. I decided to include the silhouette of the charming little beast in my painting!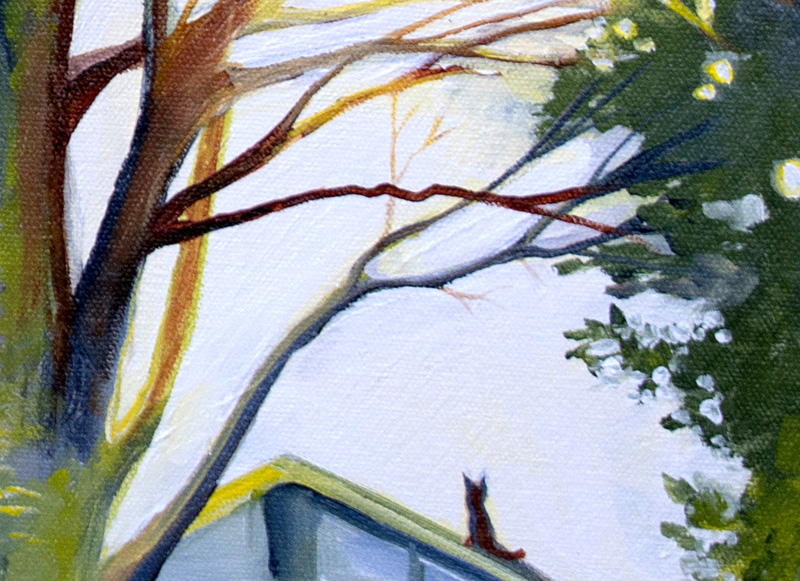 Shapes of trees in the background glow softly.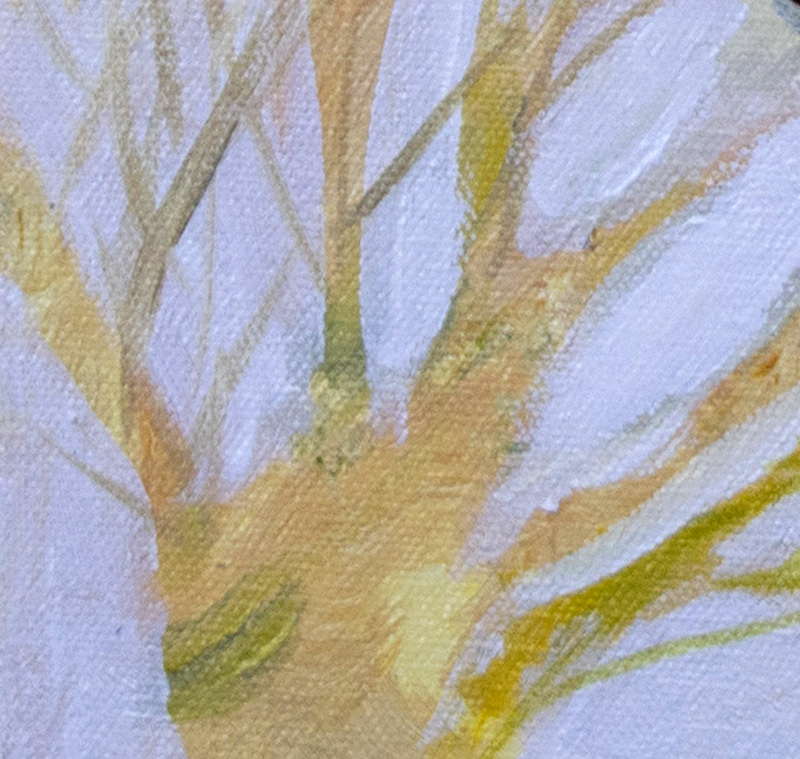 A bright sun peeks through the bare branches and the tall evergreens on the right. Dots of light wink like jewels in the negative spaces between the foliage. White rays of sunlight dazzle.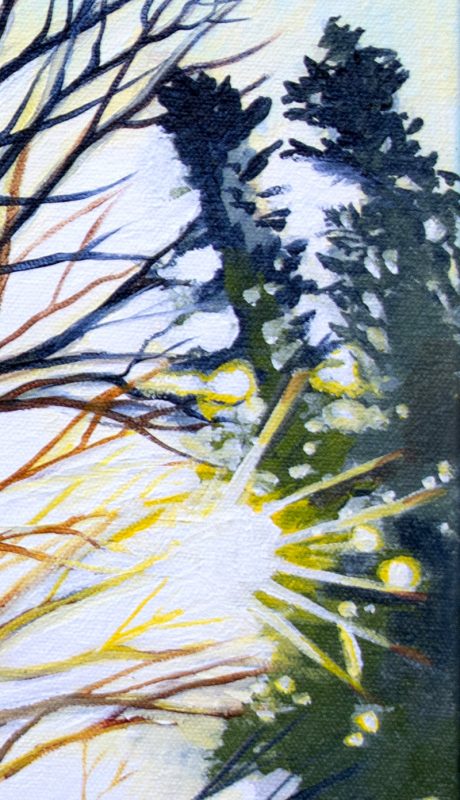 The branches reach like countless tiny hands, higher and higher up into the open space of the sky.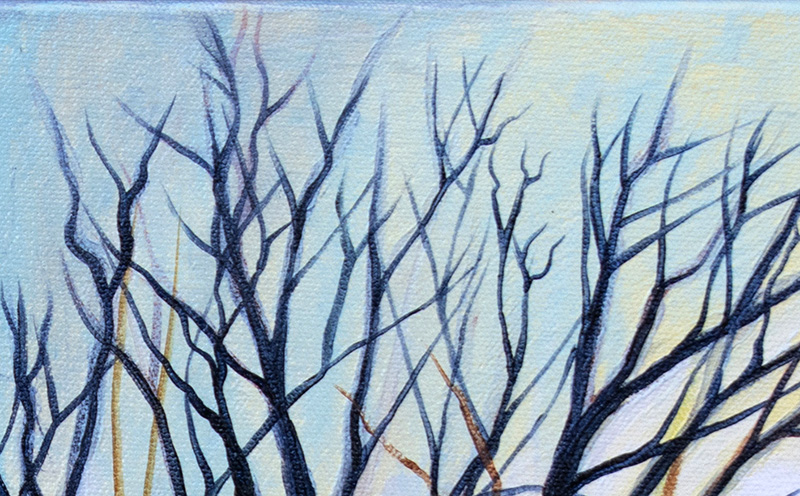 This painting will hang in the April art exhibit at Elisabeth Jones Art Center in Portland, OR from April 2nd-May 24, 2020.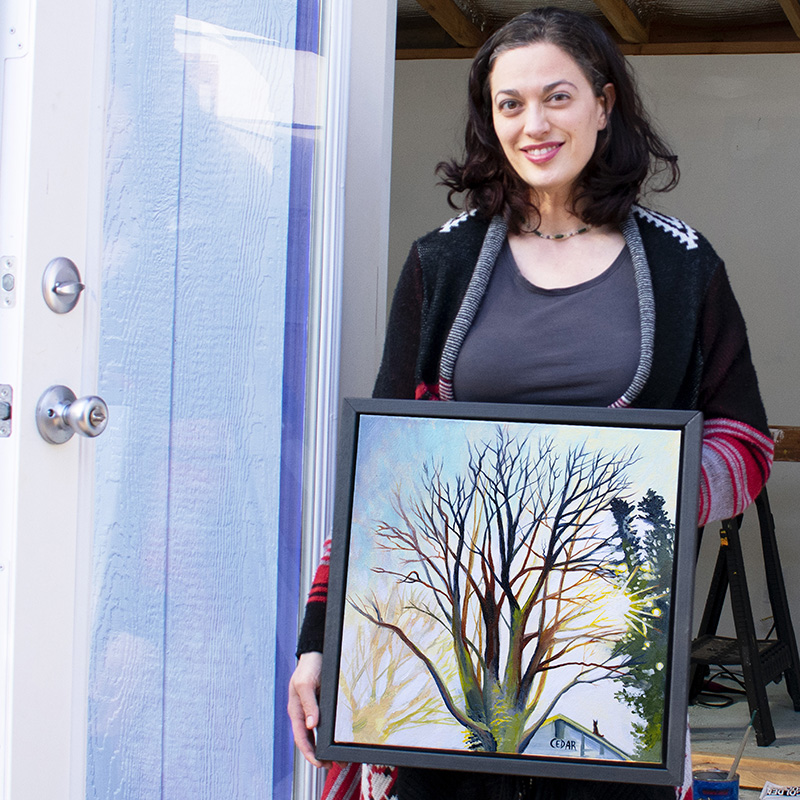 There should be an art opening for this show on April 2nd. A portion of the art sales will go towards tree conservation efforts. Stay tuned for details.