You may remember a few weeks back when I posted a video showing how I tone a canvas. Well, here is the finished painting! It's large–a 3′ square, and has taken about a month to complete.
The color scheme is opalescent, and I've created a luminous effect with glazing techniques and purposeful use of color and contrast.
Twin trees stand on a rocky hill with the immense star-strewn sky spread out above them. The visible part of our galaxy, the Milky Way, is depicted with lots of color and artistic license, but is still recognizable as our view from Earth. If you've ever been lucky enough to get far away from light pollution, you've seen these shapes spread out across the sky.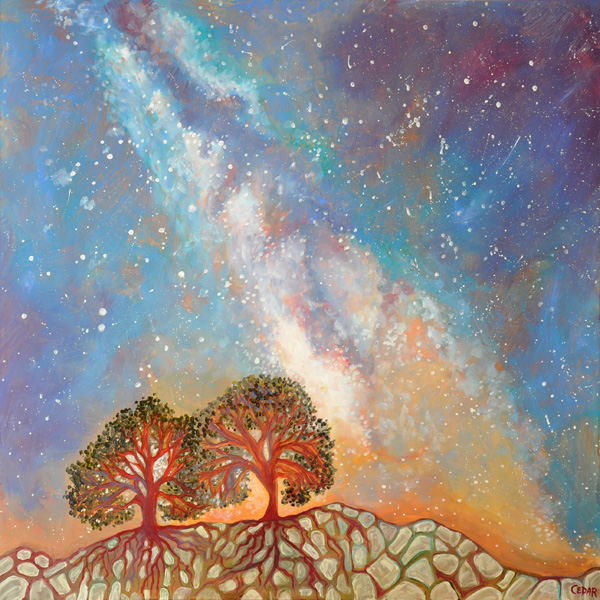 The edges of this painting are 2″ deep, with the painting continuing onto the edges. You can see how the image wraps around here–the painting lying on my drying rack in the studio.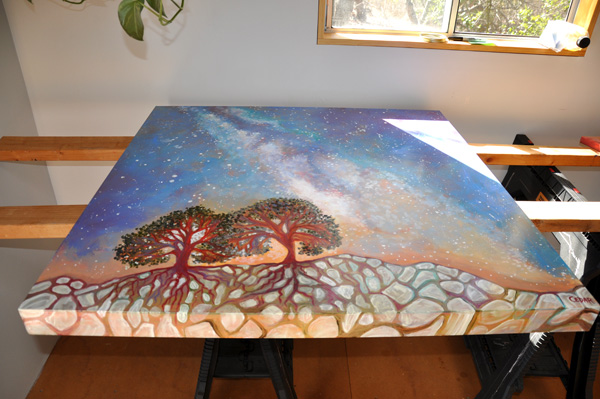 The colors look different from different angles and under different lighting. This painting truly looks like it's glowing from within.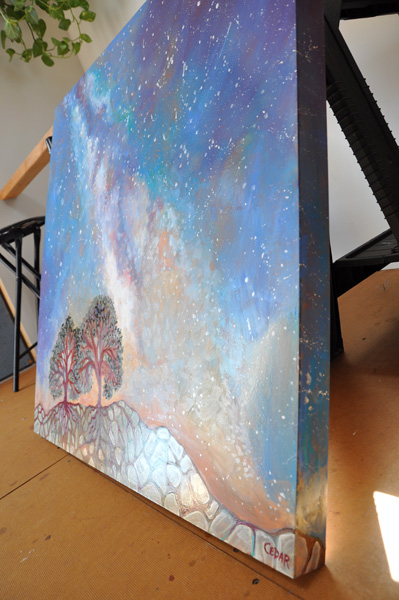 I was very free and playful with the mark-making. Some of the stars were splattered on by flicking a loaded brush full of thinned paint. I love how this technique has accidentally created what looks like shooting stars! Up close, you can see the multiple layers of color and texture on the surface.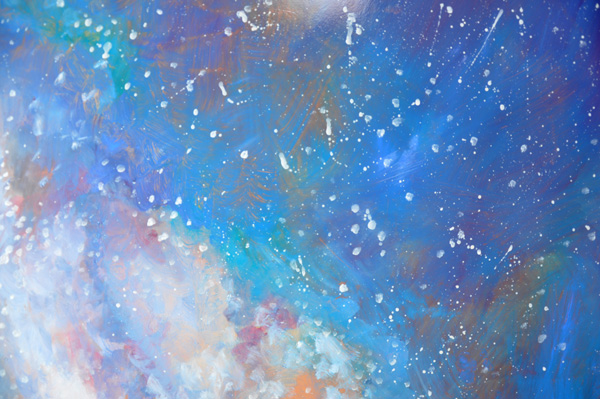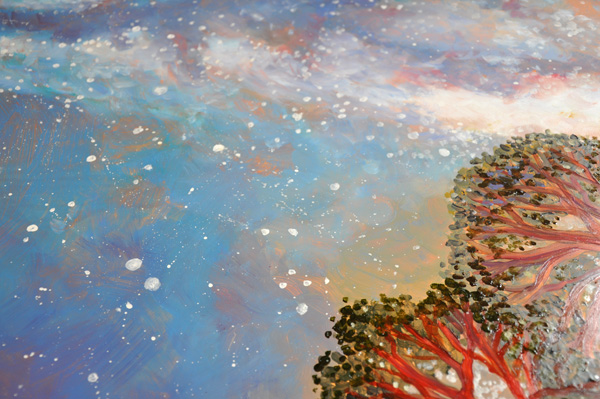 The two trees have reddish-colored branches and roots–more artistic license–and I gave the foliage depth by building up dots of paint in varying shades of green.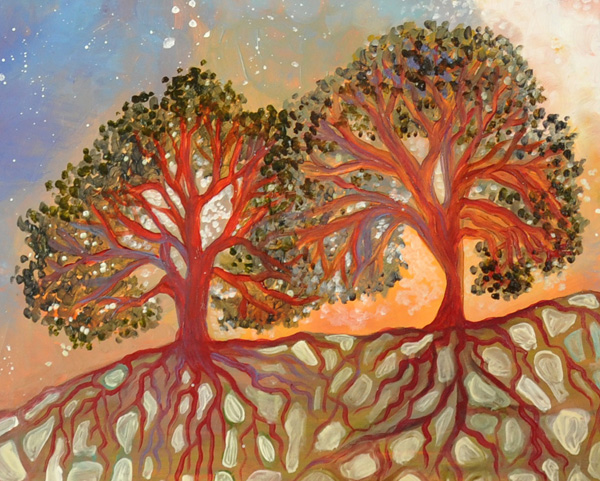 Teal blue is a perfect complement to this golden orange color. The stones on the hillside create an interesting motif. This rocky surface is partly inspired by some of the landscape I saw last weekend while driving through the desert in Arizona!