This is a personal project in my own home that I just had to share with you!
This is an egress window that was recently installed in a basement room to turn it into a legal, fire-safe bedroom. Because the area outside the window is mostly underground, it was necessary to install a 4-foot tall concrete retention wall right outside the window. The result was a quite ugly view outside the window –a blank gray concrete wall taking up the entire view, 3 feet from your face.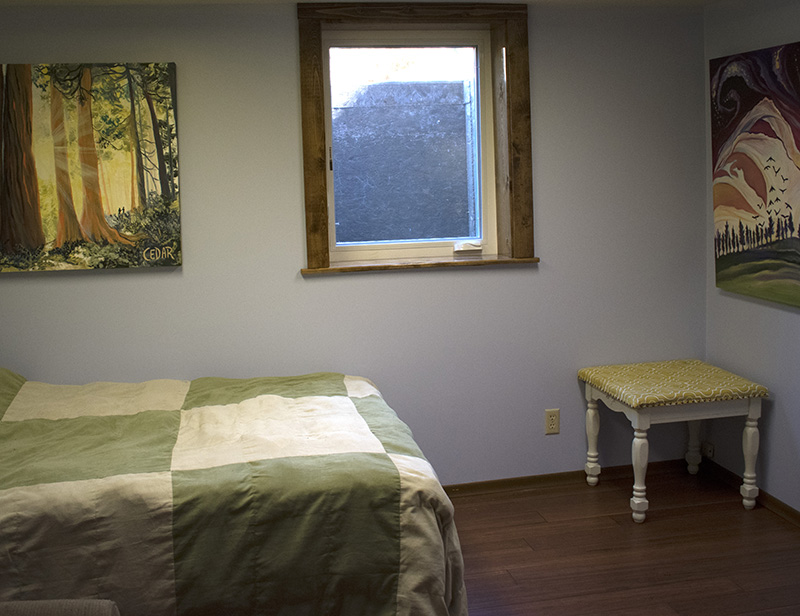 So, I made a painting on it!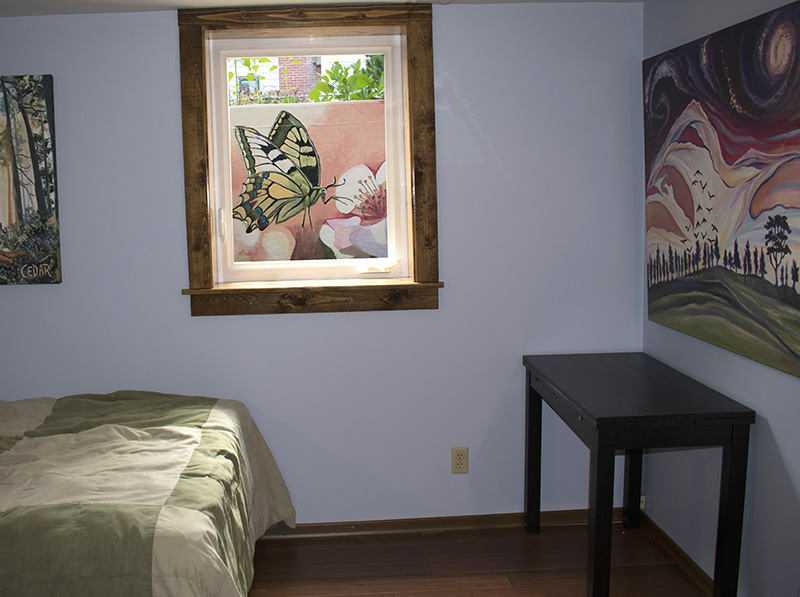 I wanted something light, bright, colorful, and nature-themed, to make it feel like you're looking out into a beautiful, sunny garden.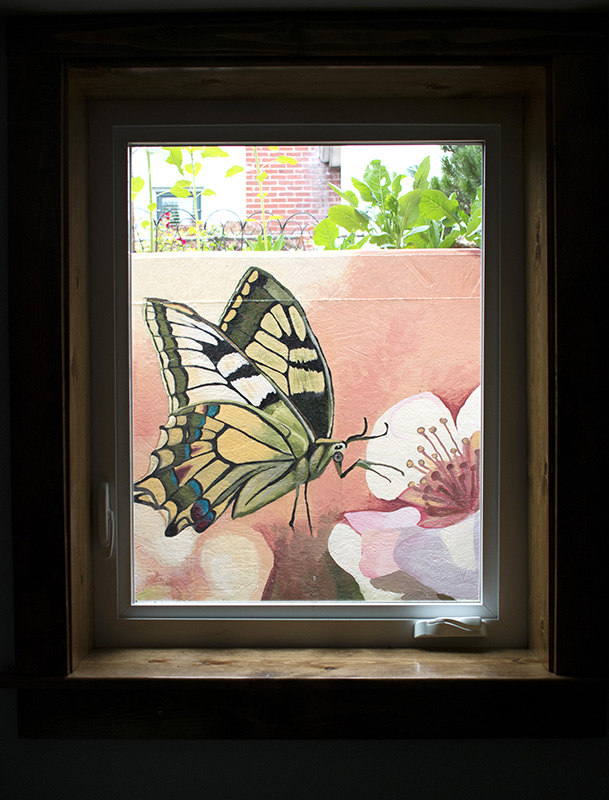 I decided on a giant swallowtail butterfly on a backdrop of out-of-focus cherry blossoms.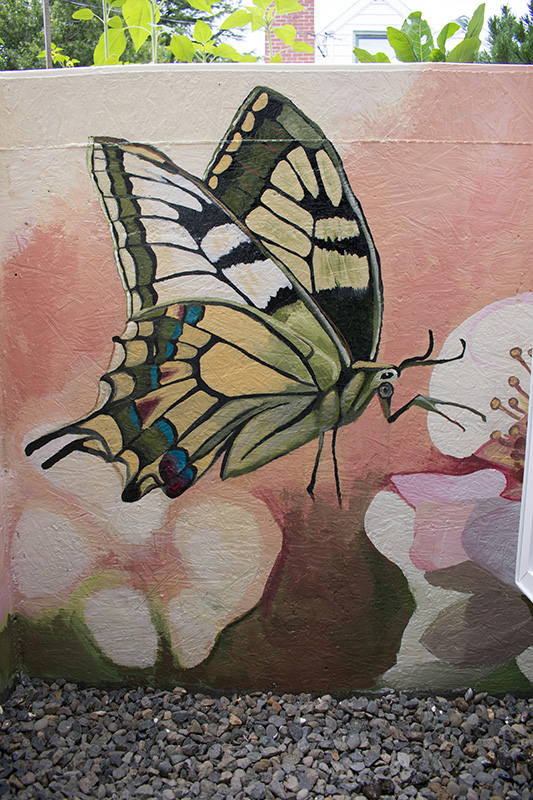 The three walls of the enclosure are 40 square feet in total–the main wall being 4'x4′ and the two side walls being 4'x3′.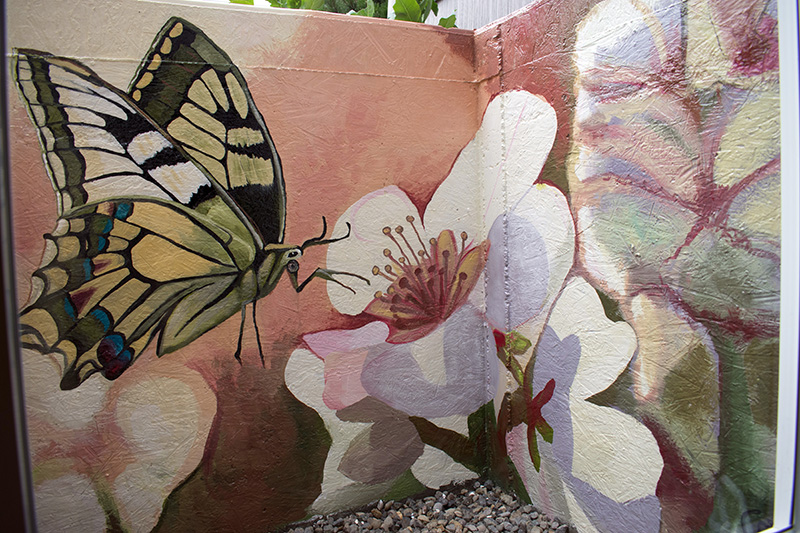 When the sun shines down into the space, the colors bring a rosy glow into the whole room.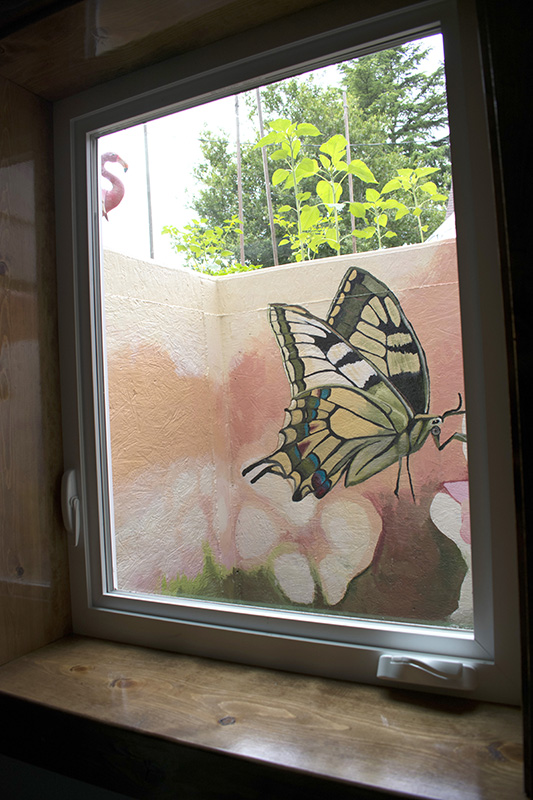 It's a private little nook not clearly visible unless you are in this room, which makes it a special secret. My house now has this interesting feature that can only be fully discovered from the inside.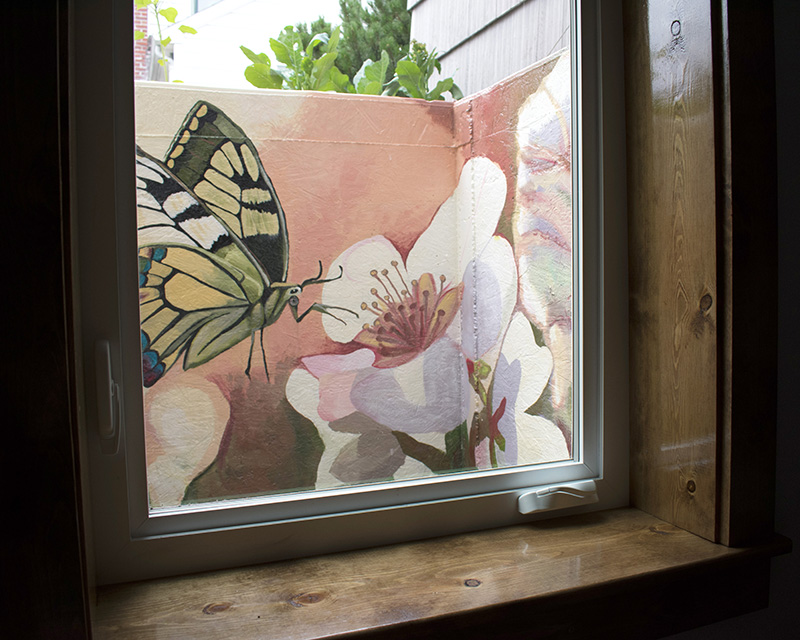 When you open the window on a pleasant day to let the fresh air in, the sounds of birds and the sights and scents of the real garden at ground level above add to the experience of the mural.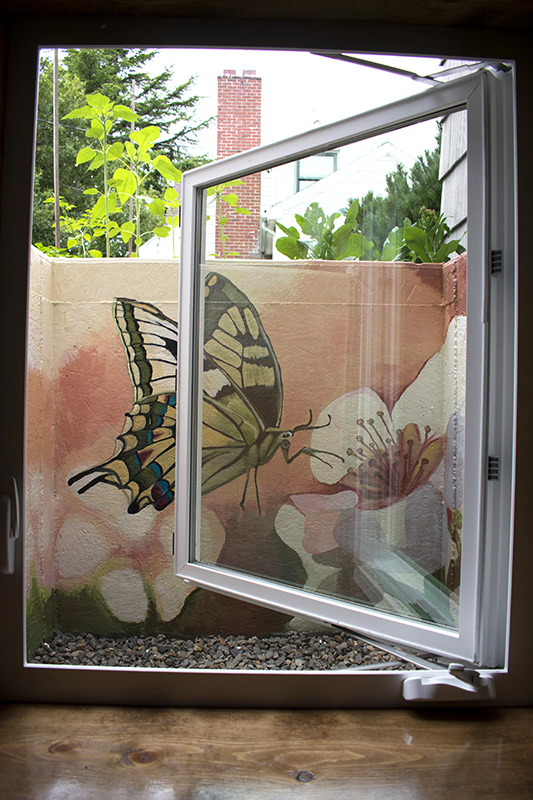 Look at the Before & After to see how much this mural has transformed the room!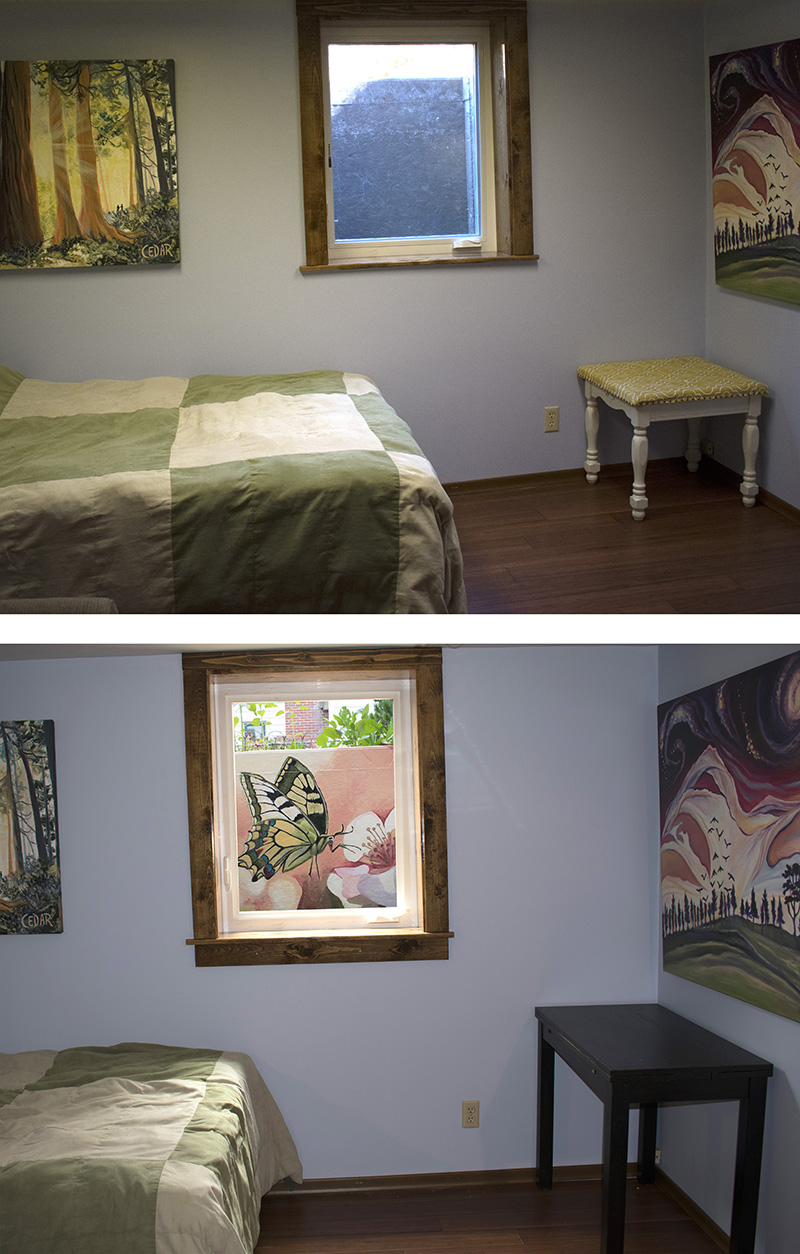 If you are in the Portland, Oregon area and you have a similar ugly view on which you want me to work my magic, shoot me an email to discuss.