The latest 3 in the Sunflower Heart series: Sunflower Heart XV, XVI, and XVII. All are oil paint on 16″ x 16″ wood panels, 1.5″ deep.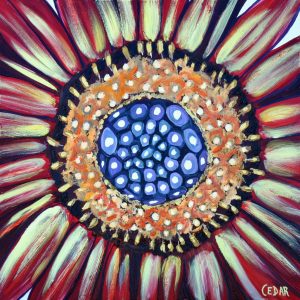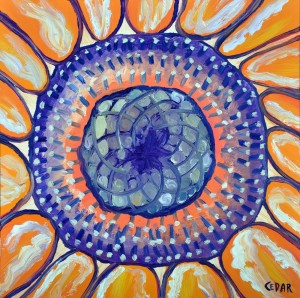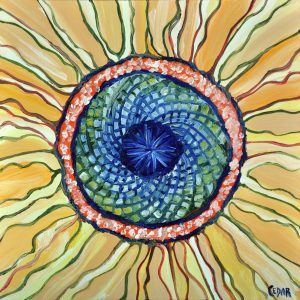 Here are a couple ideas for how you might display them:
I'm getting ready for a trip to North Carolina this weekend–I'll be delivering new work to Twigs & Leaves Gallery in Waynesville. It is such a beautiful gallery space and one of my favorite galleries to work with–I'm very thankful for them!
A friend of mine drove by Twigs & Leaves recently and was excited to see my work in the window display–she took these photos for me: