Over the weekend, I installed my solo show "Keep the Wonder" at West Hills Unitarian Universalist Fellowship in Southwest Portland.
Here's me (2nd from right) with the gallery team after we'd worked together to hang the show: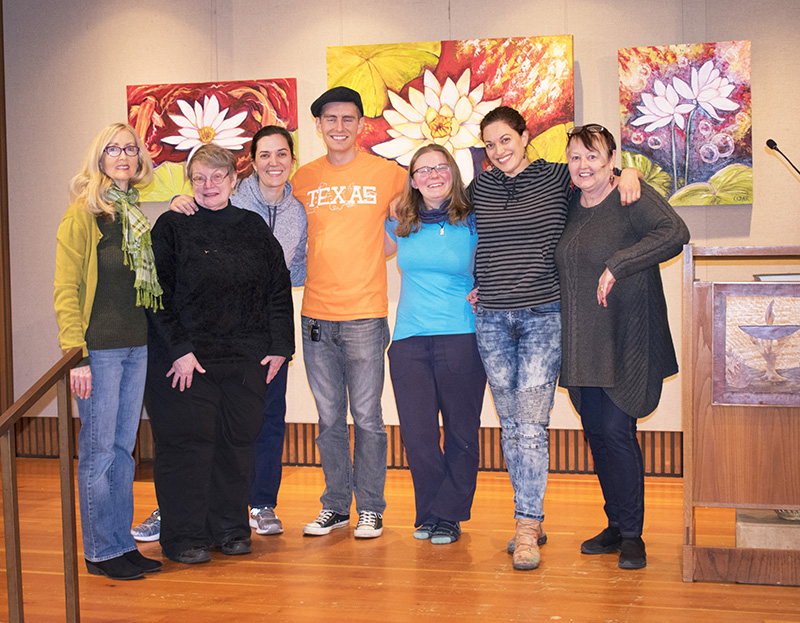 This exhibition features a variety of themes I've explored in my work: the Tree of Life series, the Eclipse series, a few of my older works from my Cosmic Dance series, and a few pieces from the Lotus series.
Unfortunately, my current focus in the studio, the Looking Up series, is not included in this exhibition, but there will be plenty of future opportunities to see those paintings over the next year!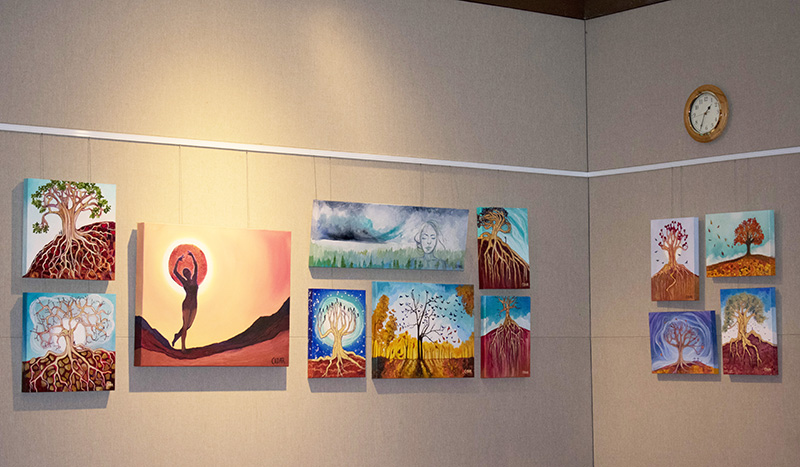 It's the first time my work has been shown in the sanctuary of a church, and I like the large open room with high ceilings, and the way my bold, colorful paintings transformed the space.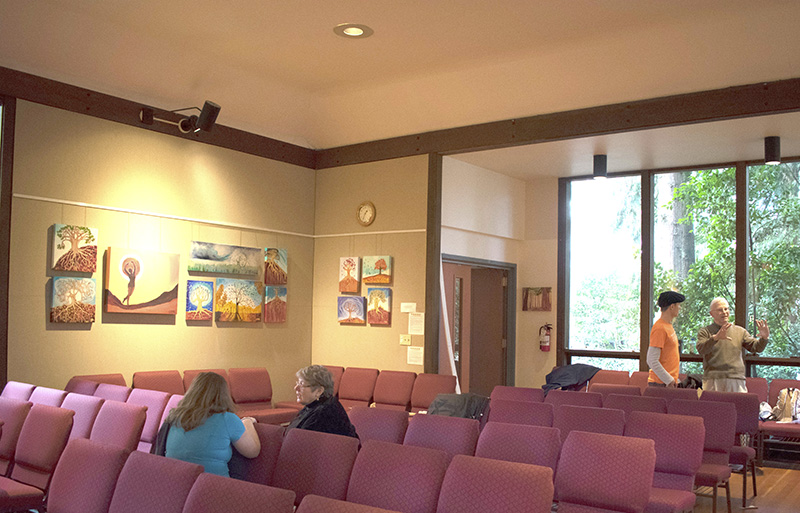 The address is: 8470 SW Oleson Rd. Portland, OR 97223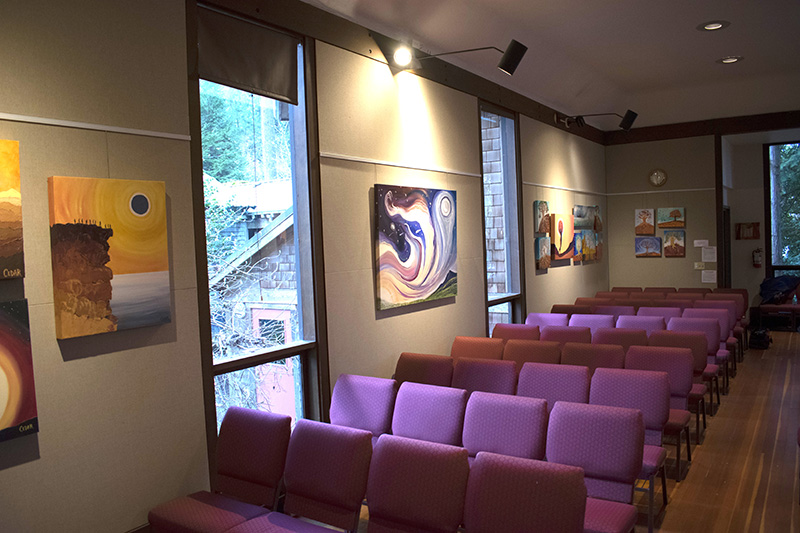 The show will be up for 2 months for the congregation to enjoy during services.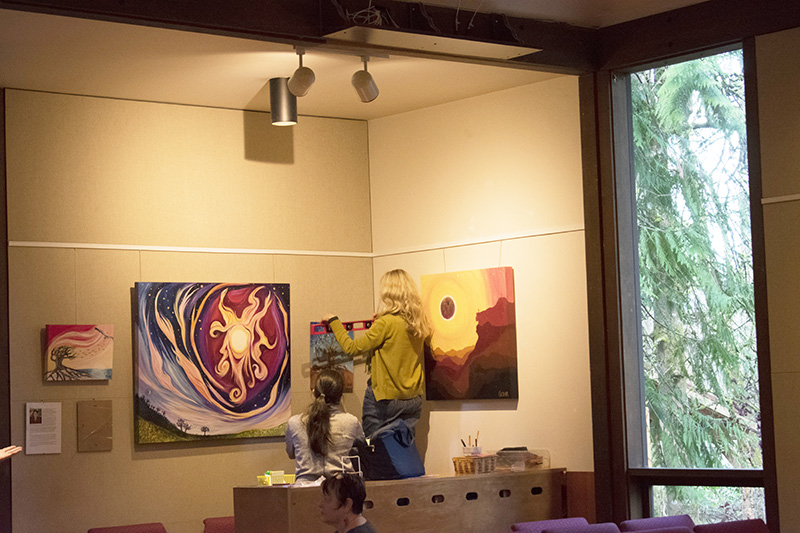 If you are in the Portland area, I'd love for you to come by and see me at my reception this Friday, March 2nd, 6-9 pm.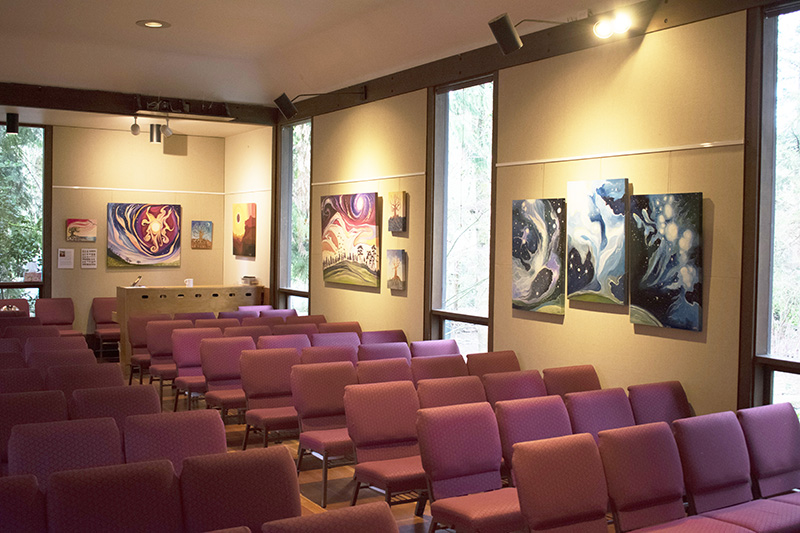 I will be there to talk about my thoughts, inspirations, and methods in making my artwork.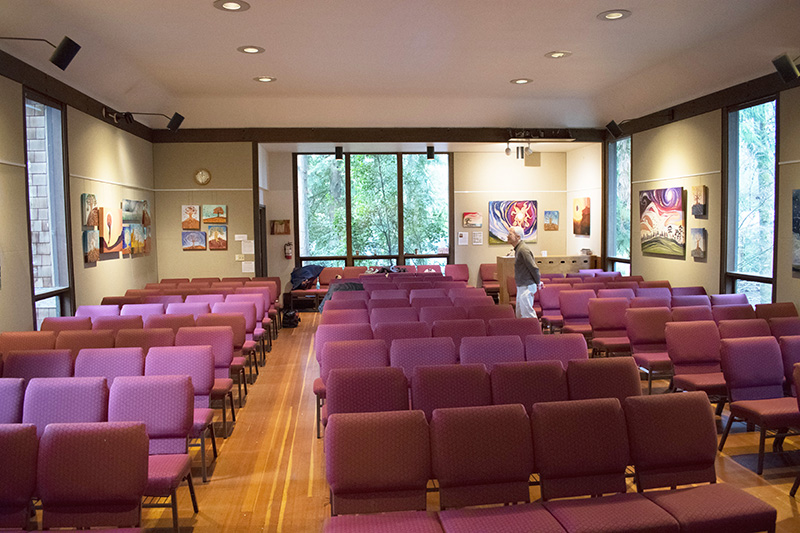 Refreshments will be served.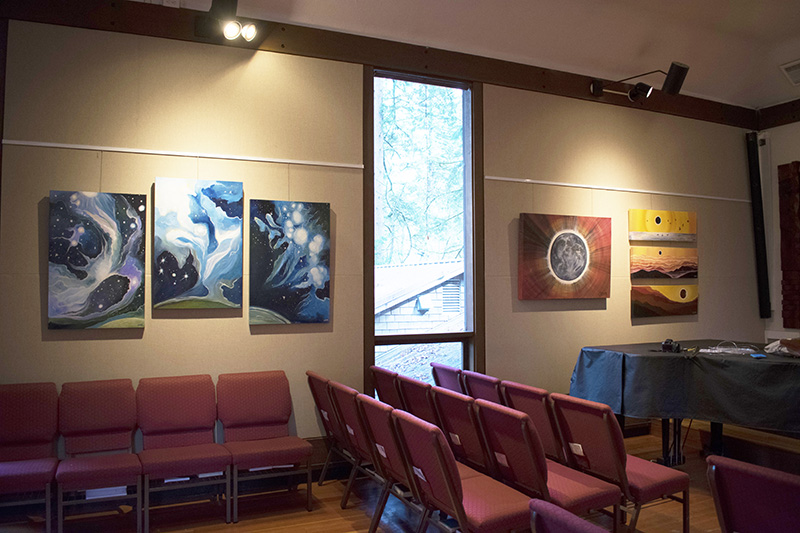 This is the first time my recent Eclipse paintings will be exhibited in Portland since they came down from my solo show in Kentucky that celebrated the total solar eclipse last summer!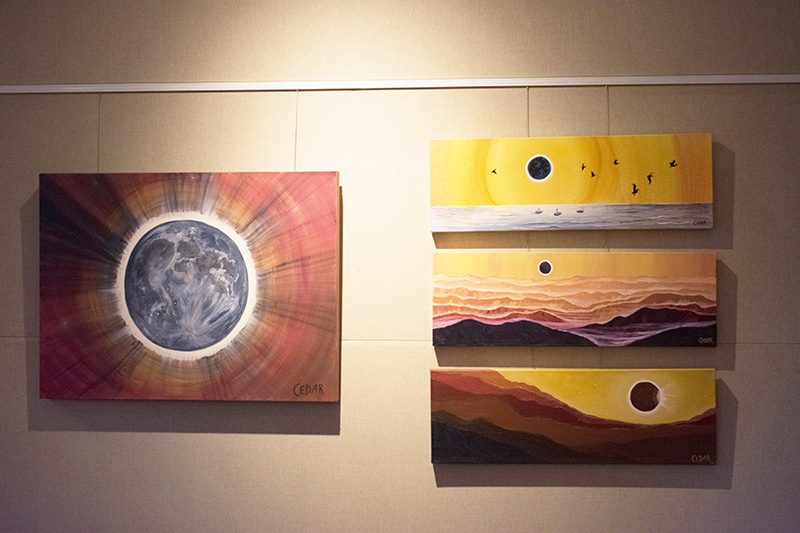 If you can't make it to the reception on Friday evening, please stop by another time. Anyone who wants to can go see the paintings: besides during services on Sundays, the gallery is open by appointment. Just let them know you'd like to come by: Call Katie at (714) 203-4804.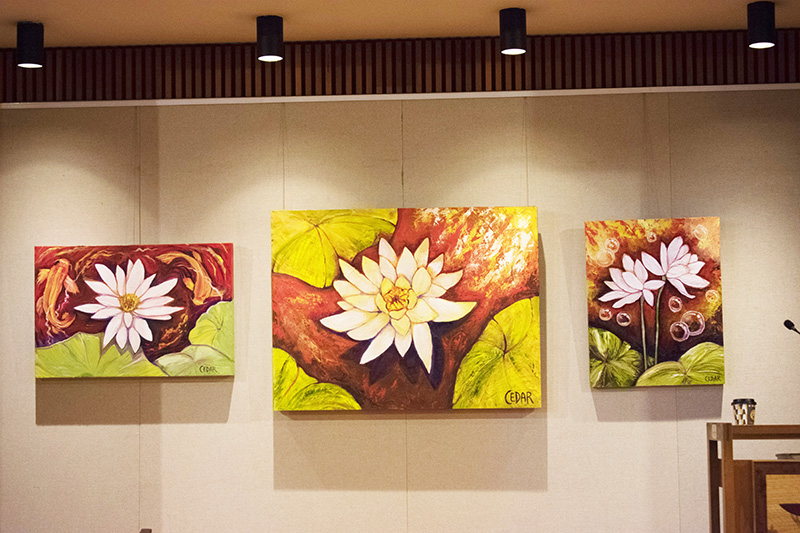 Most of these originals are available for sale, with prices ranging from $190 to $1,790, along with a couple paintings from my personal collection that are not for sale. This show will be up until April 27th.