Description
Here is "Wind Swirl!"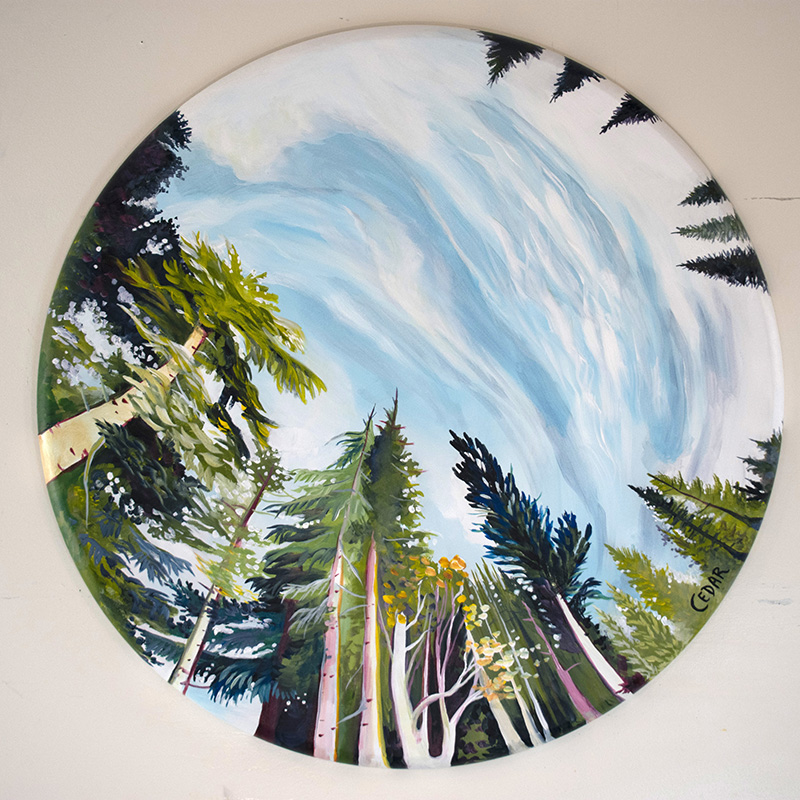 This circular painting is amazingly three-dimensional, pulling the viewer straight up into the dome of the sky. The extreme angles of the trees from this point of view give us an impression of their staggering heights.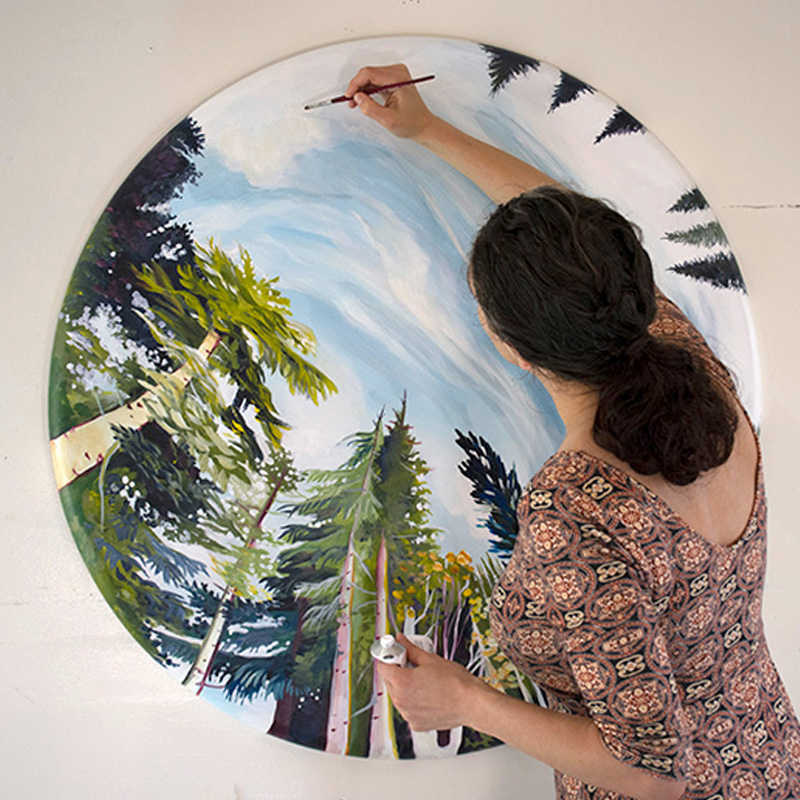 Up beyond the trees, you can sense the movement of the wind through the sky.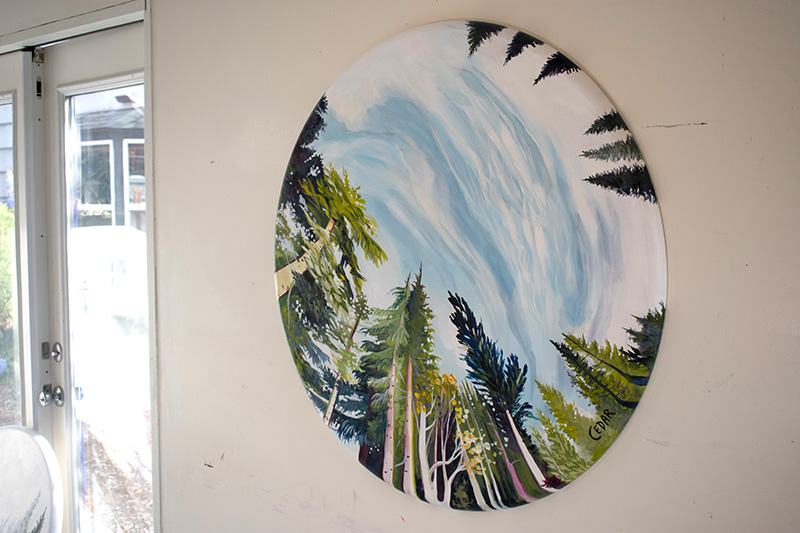 I filmed a time lapse video of my painting process as I was creating this painting as well as my two recent paintings Blue Glow and Shine Down. You can watch all three of these paintings being created in less than 6 minutes here: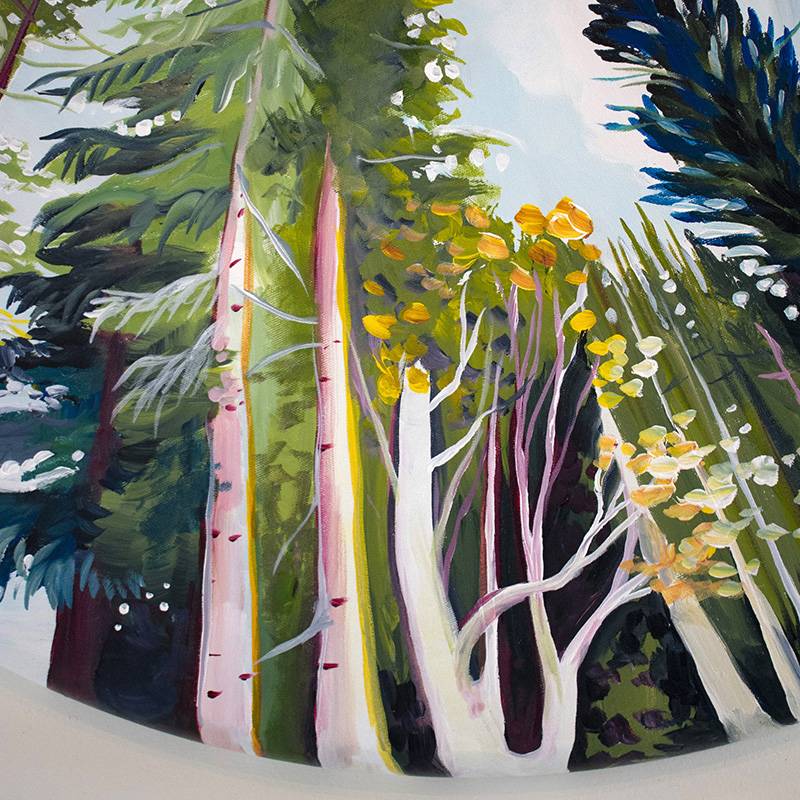 In the foreground, the trees are lit up with warm yellow sunshine, some of the branches glowing almost white against the deep shadows of the forest behind them.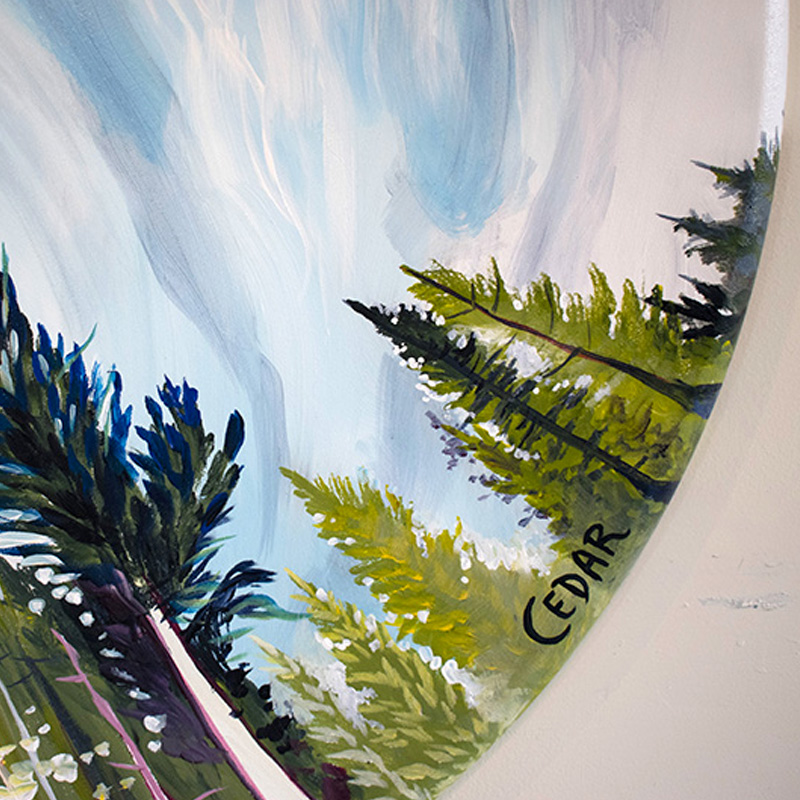 The shifting clouds separate into long wispy strands as they are blown wildly across the arc of the sky.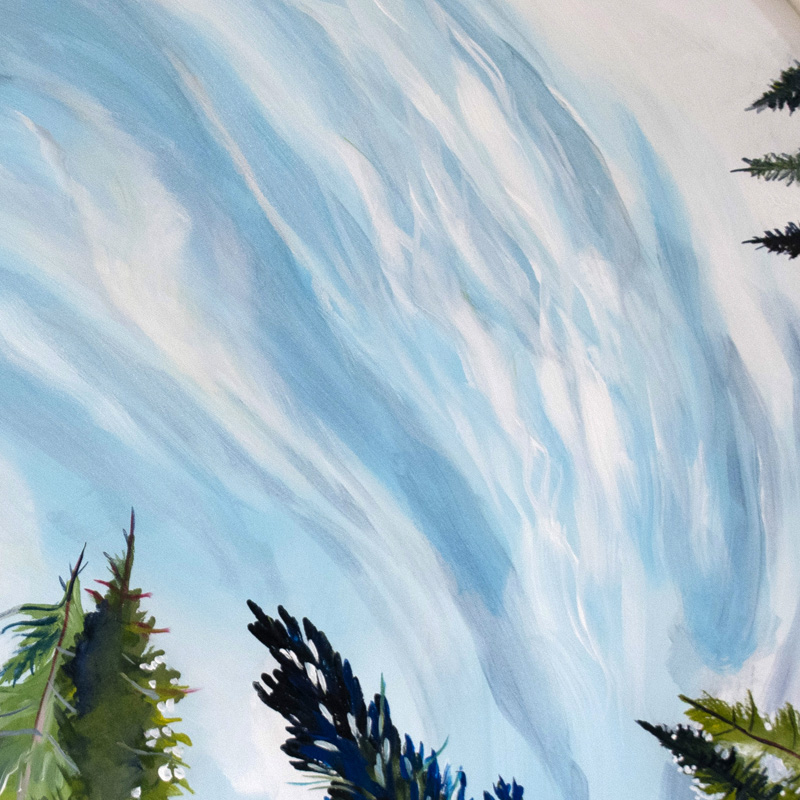 The trees are full of movement as well, so it appears that the curves of the branches are dancing in the breeze and the sunshine.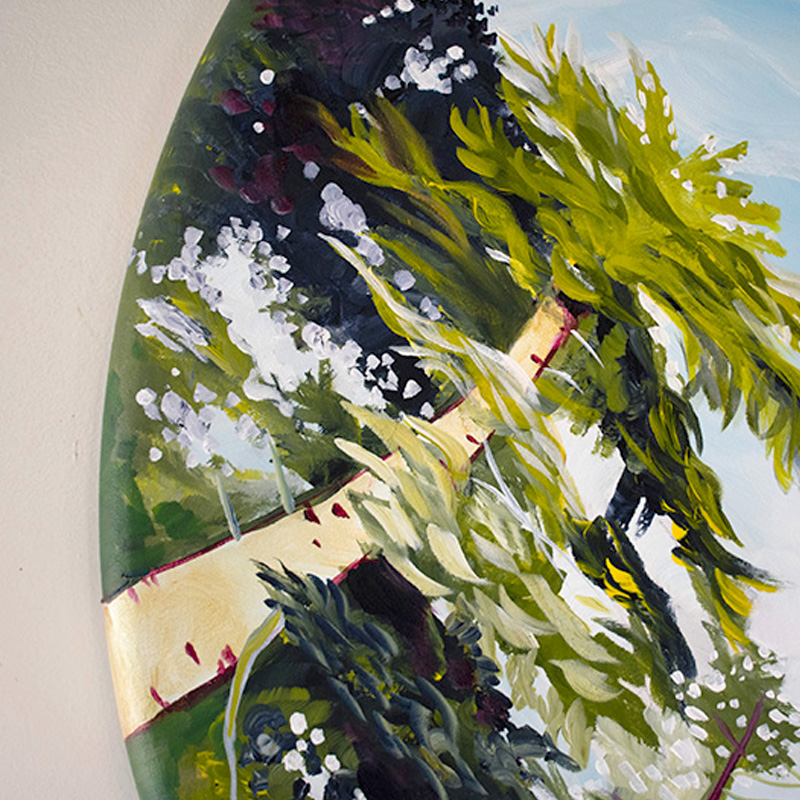 This dynamic, three-dimensional painting of forest and sky is exciting and invigorating!