Here is "Shine Down," a 36″ diameter circular painting that could hang on its own, or, with its compatible colors and theme, as a companion piece to my other recent painting Blue Glow.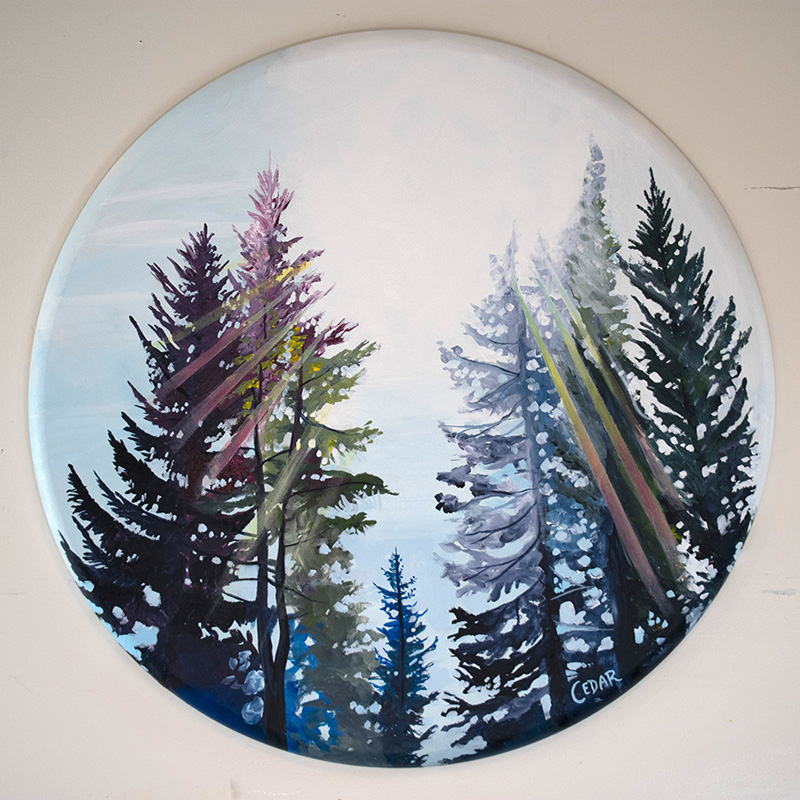 The round format and large scale are a striking combination when viewed from across a room!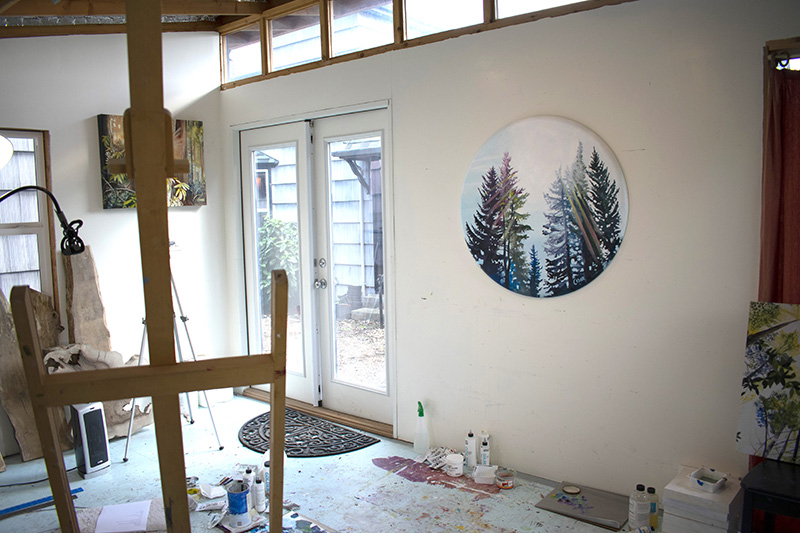 While this painting reads as a realistic forest scene, it also incorporates wild, unconventional color choices. The two trees on the left are lit up in pink and purple.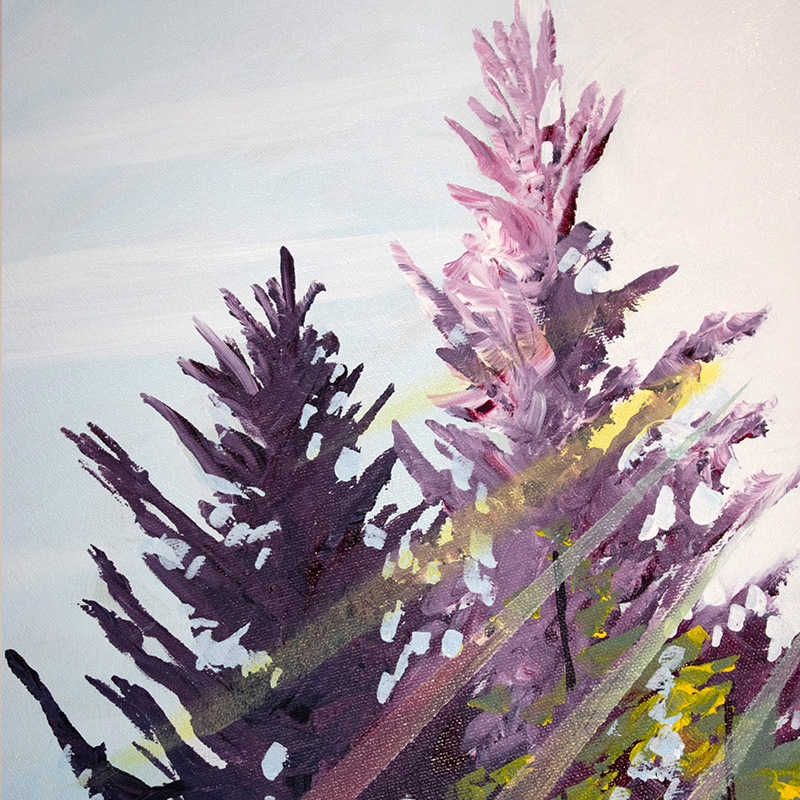 Sparkling, prismatic rays of rainbow light reach down dramatically from the bright sky into the foreground.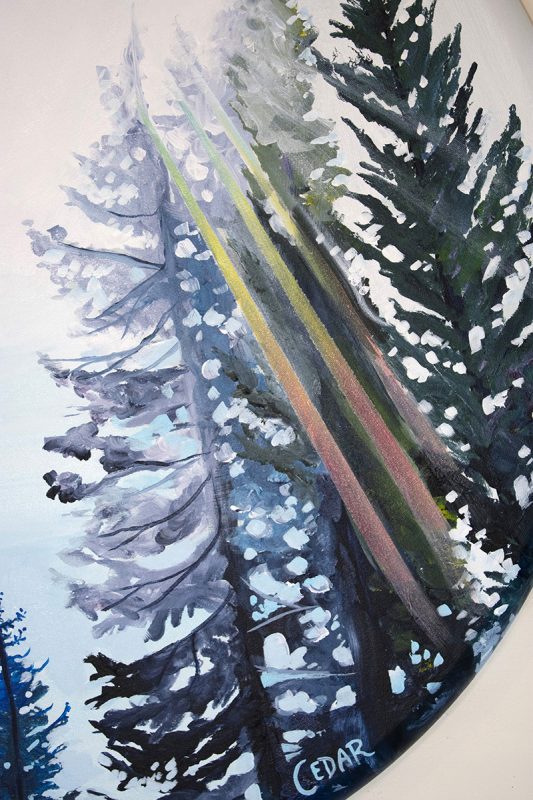 When you look at the intensely bright sun, it tricks the eye for a moment. It might even make you blink or have an instinct to look away for a second. This is an amazingly fun effect to capture in a painting!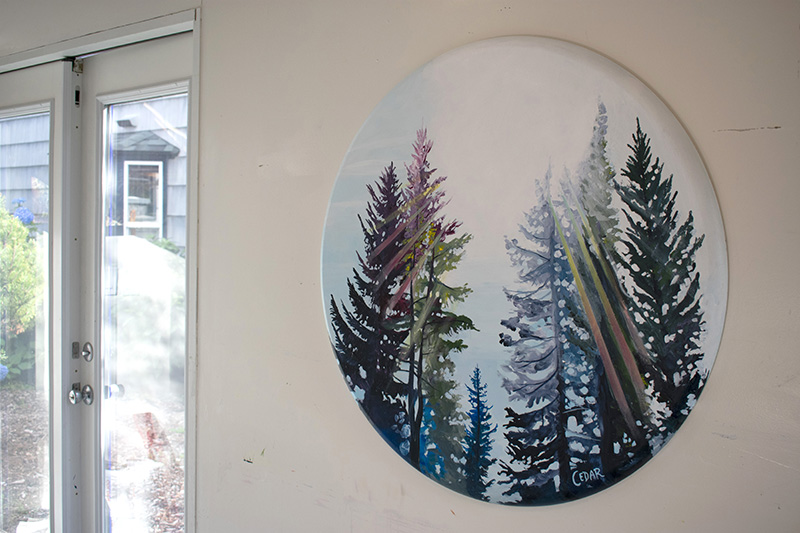 Bringing the forest and the sunshine indoors in a creative, colorful way, this painting is a true statement piece.