Description
Here is "I'm Lichen These Branches!"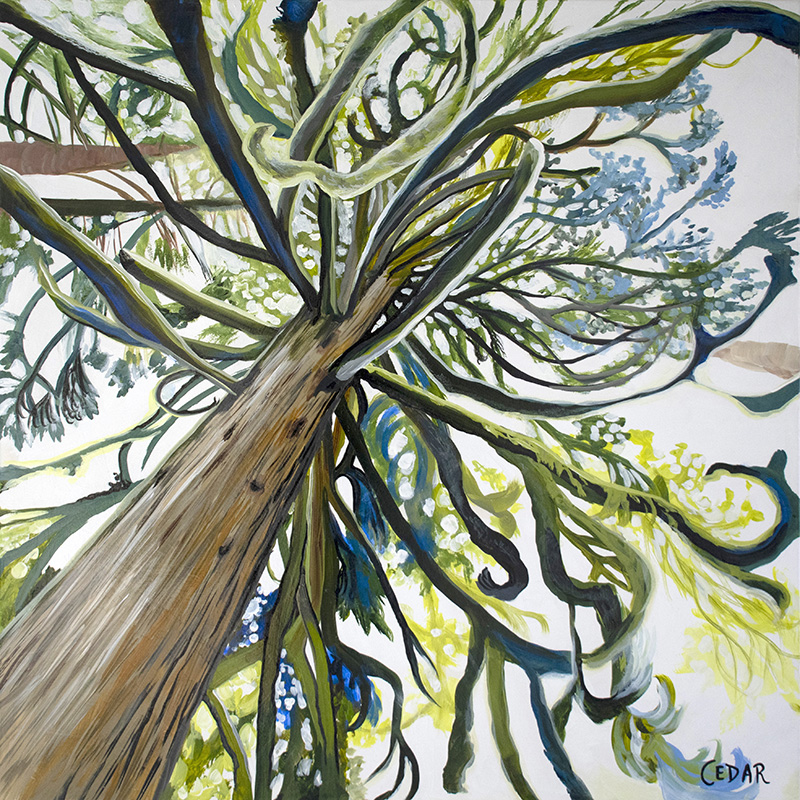 This painting is a few years in the making: I've been planning to paint this amazing tree that I found along the Latourell Falls trail in the Columbia River Gorge on a past hike.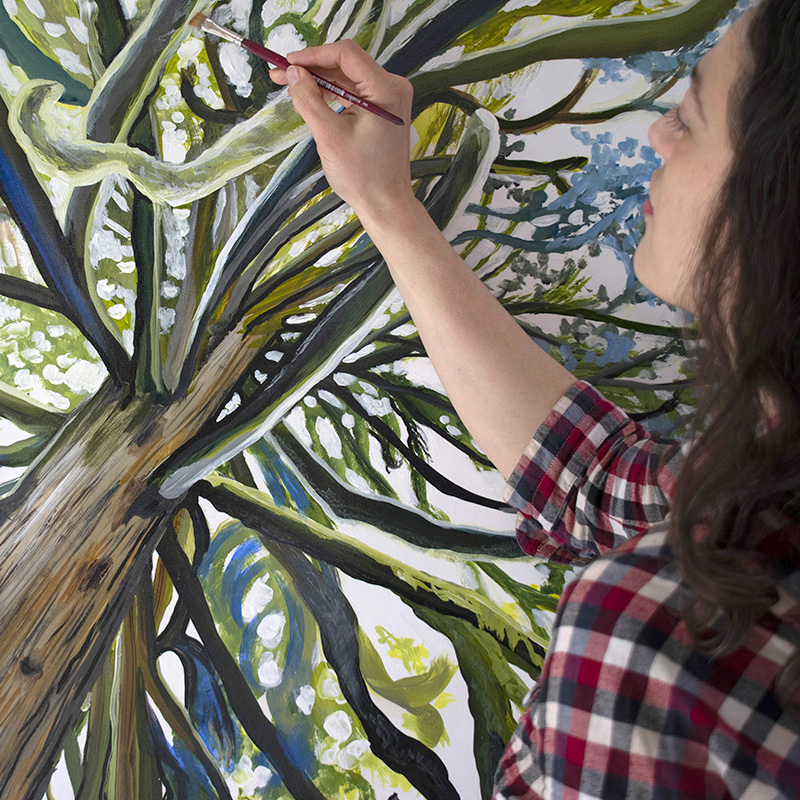 On this stretch of trail, lichen covers almost every branch of every tree.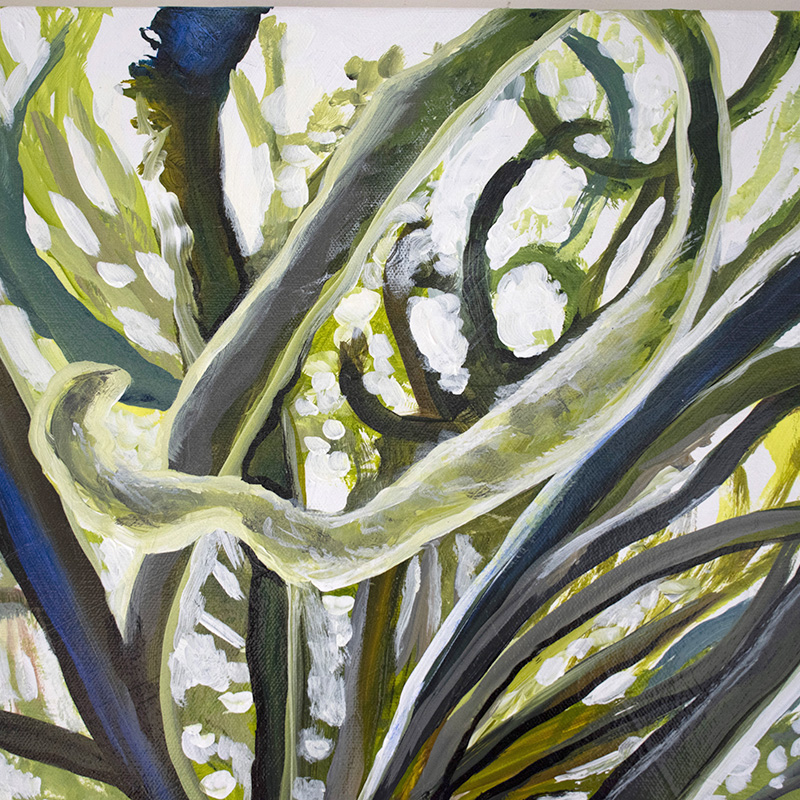 On a sunny day, the entire forest is glowing with the delicate lichen in its shades of bright green picking up the light.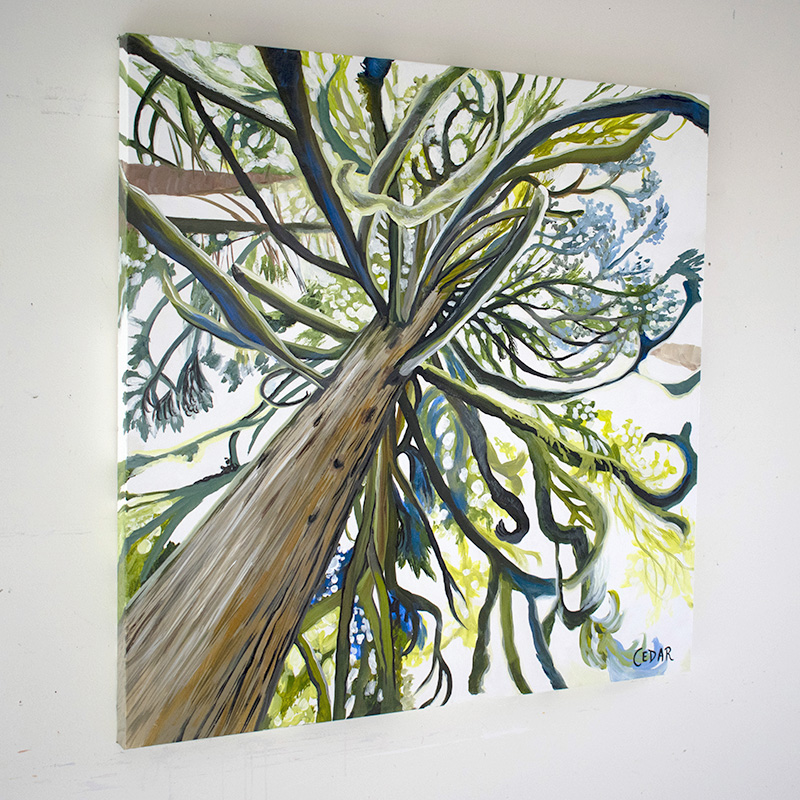 It is like the forest is draped in living lace, sparkling like jewels in the shifting light.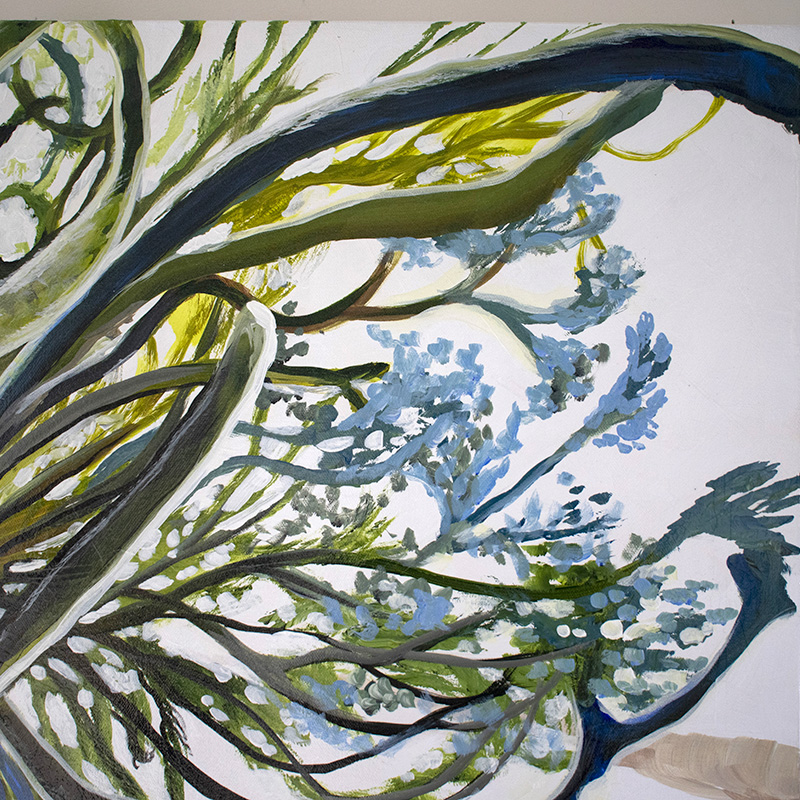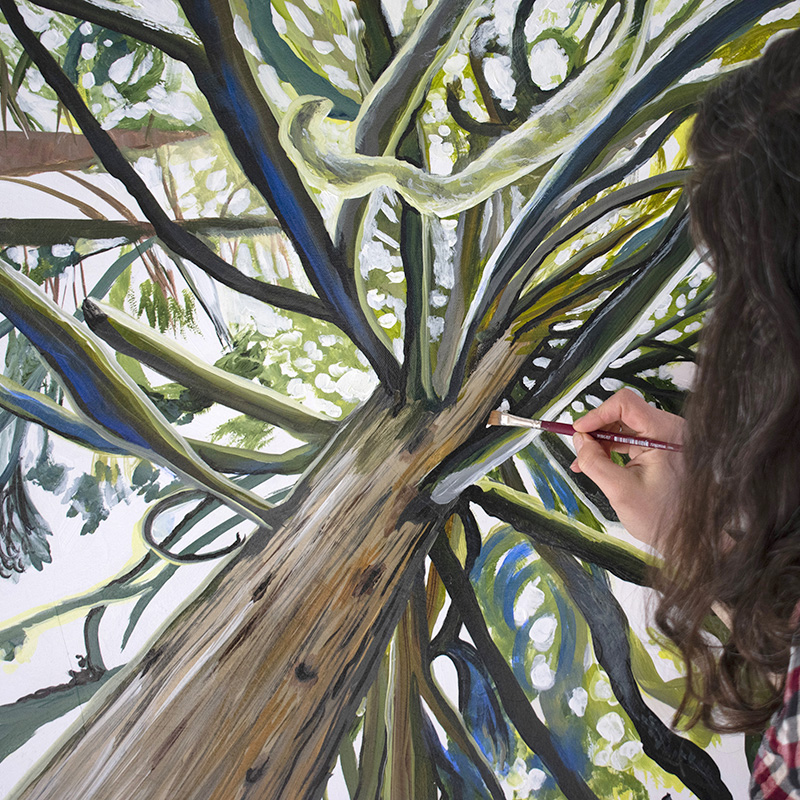 When you get to the falls at the end of this trail, the noise of the water is deafening and the mud is ankle-deep.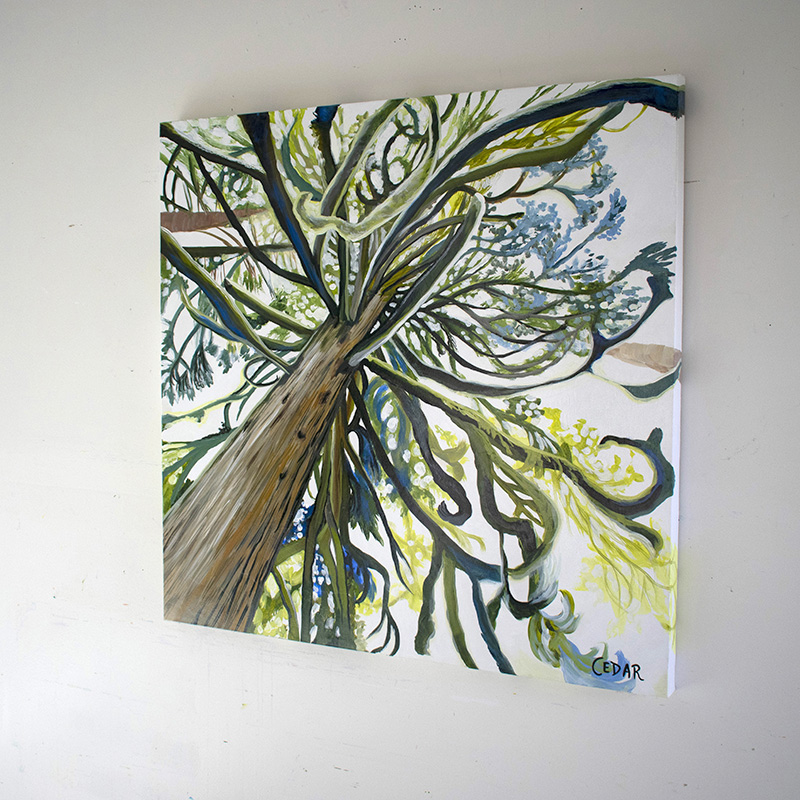 When I looked up and saw this tree, it immediately made me happy, with its interestingly curved branches dancing up into the light of the sky, the lichen coating each branch as far as you can see.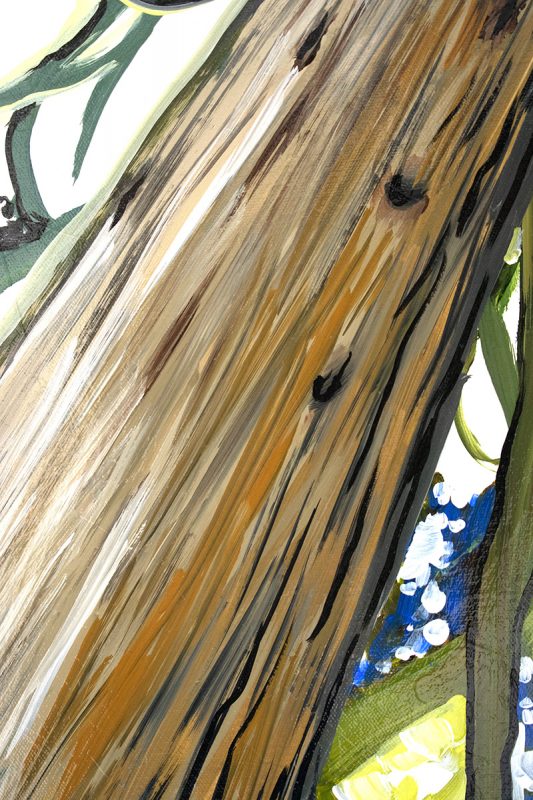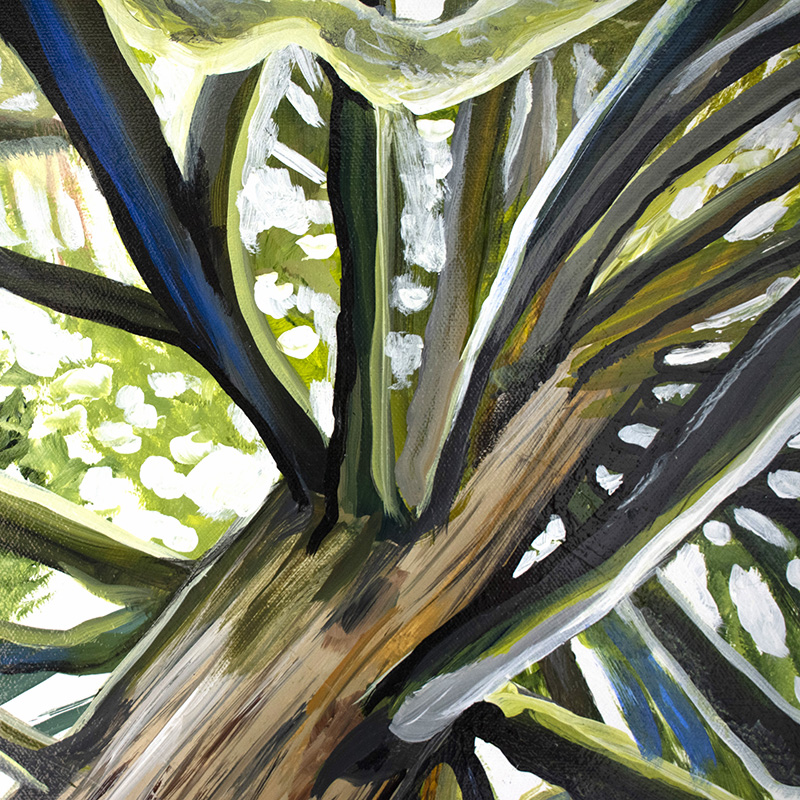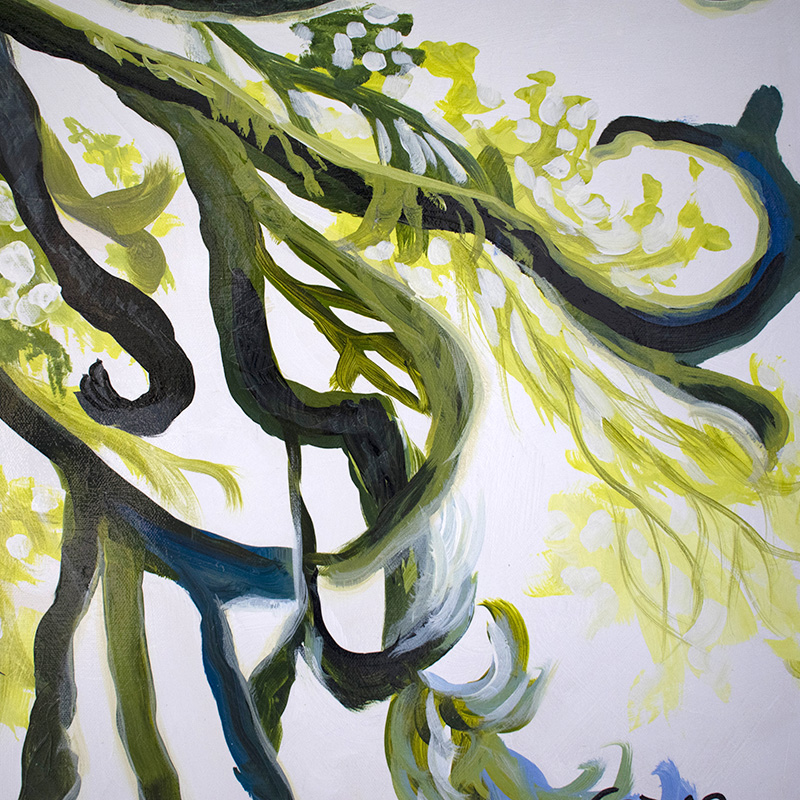 The title of this artwork, "I'm Lichen These Branches!" is playful and funny, to make the fun energy of my memories of this adventure in the forest.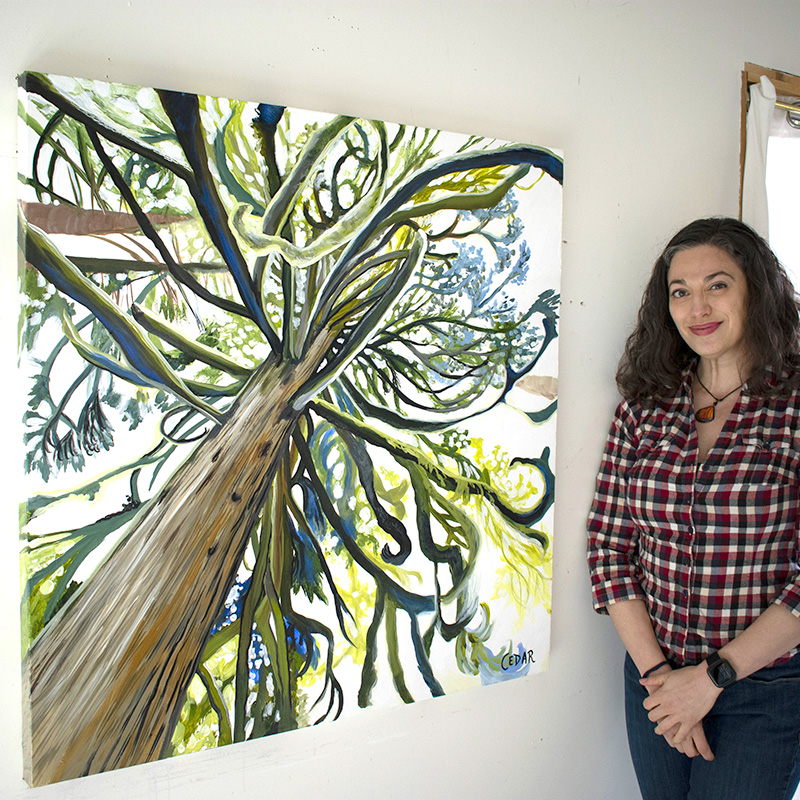 The sky above this quirky tree is a backdrop of pure white sunlight.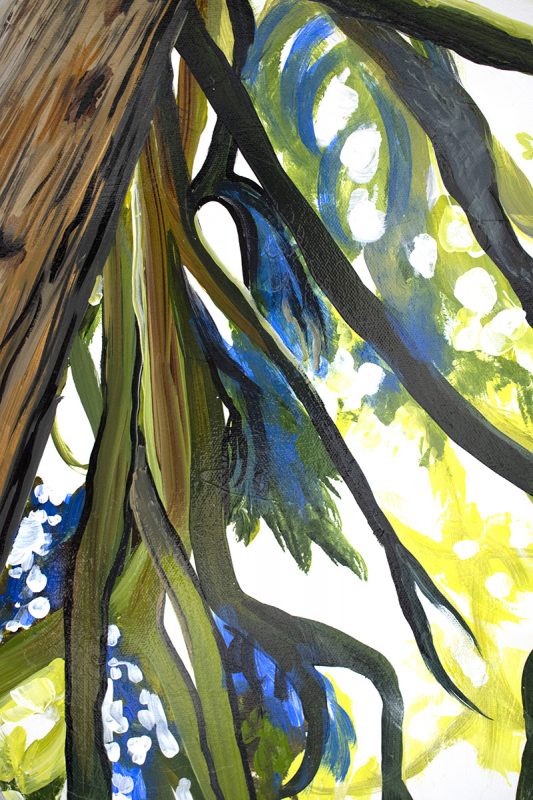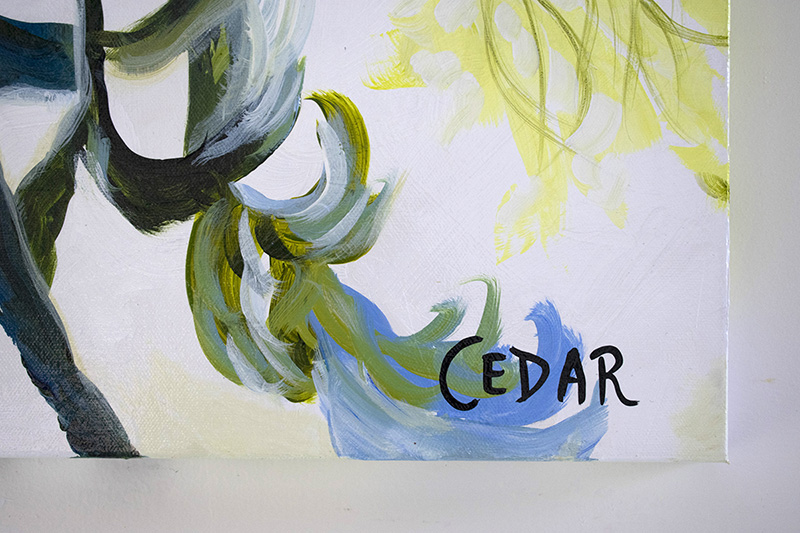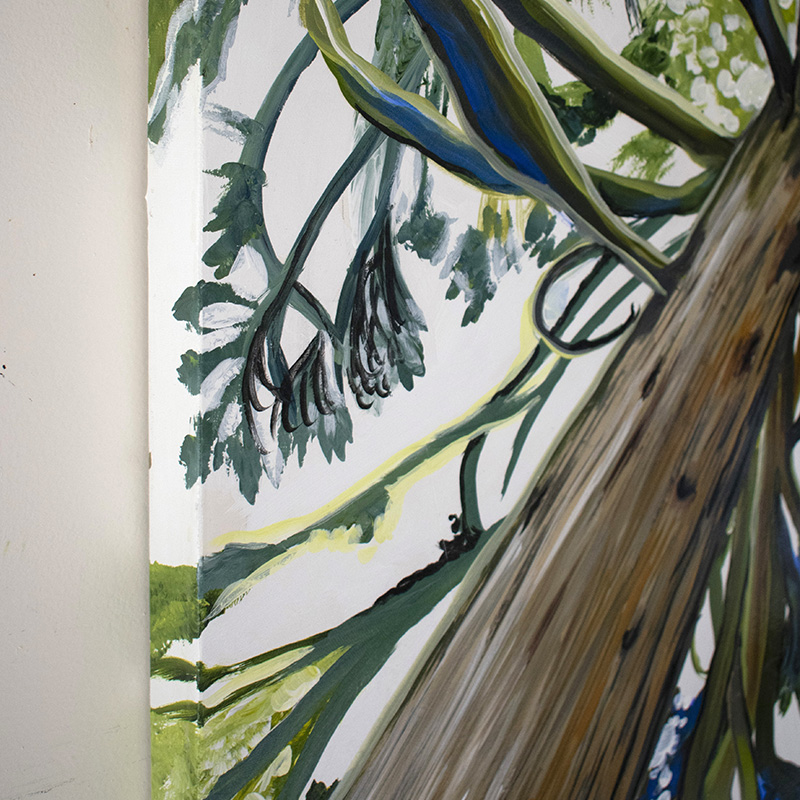 It brings a feeling of summertime, green and vivid, exploding off the canvas as the curved branches reach out in all directions.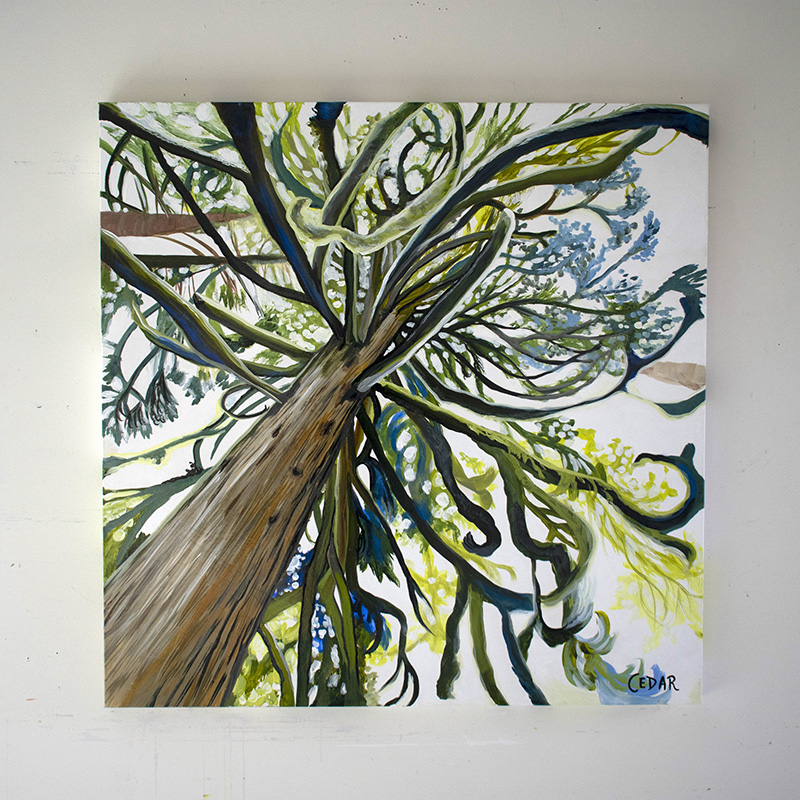 It is a happy and energizing image.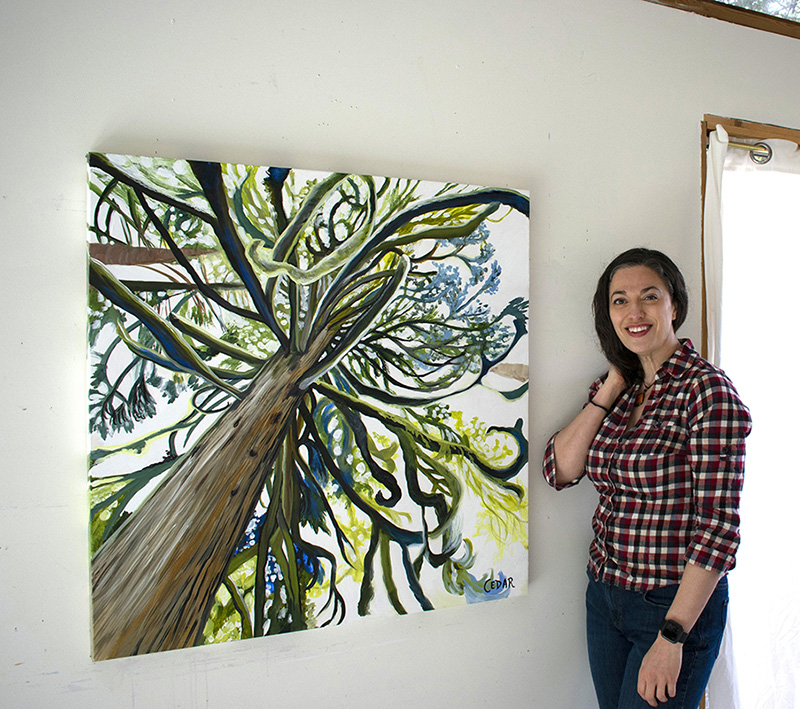 Contact me if you're interested in purchasing the original or an art print of this image.