Description
Here is "Brilliance."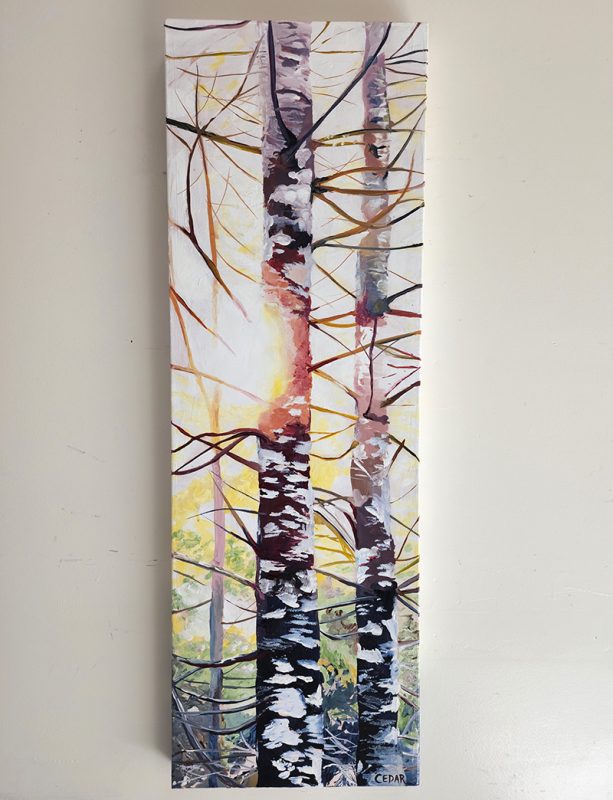 In this painting, I re-visited the same group of trees that I painted in my previous painting "Branches Glowing."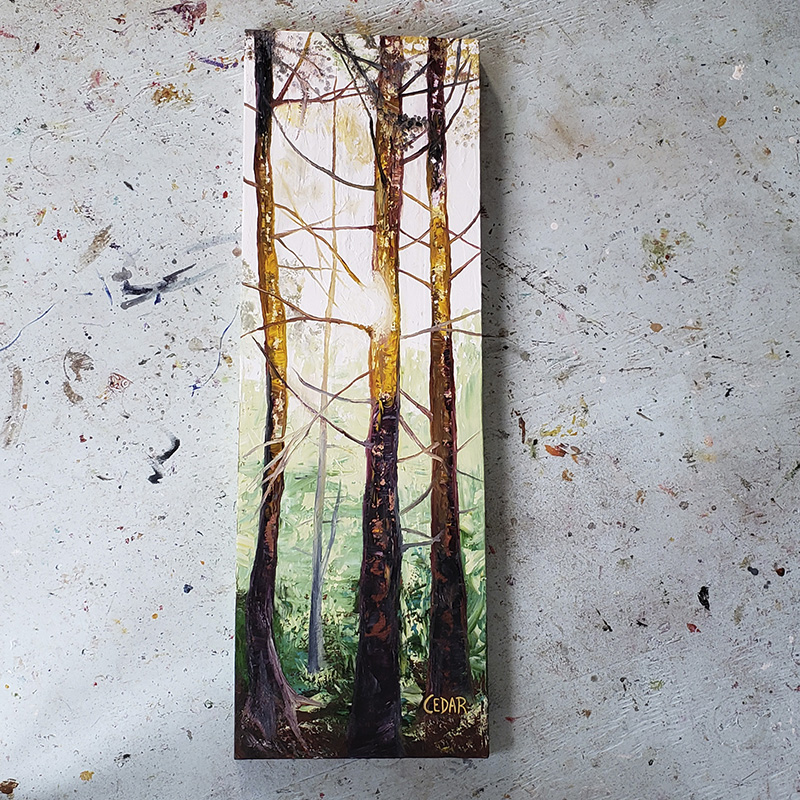 I painted the previous painting, above, mostly with palette knives to give a rough, loose feeling with thick texture to the paint.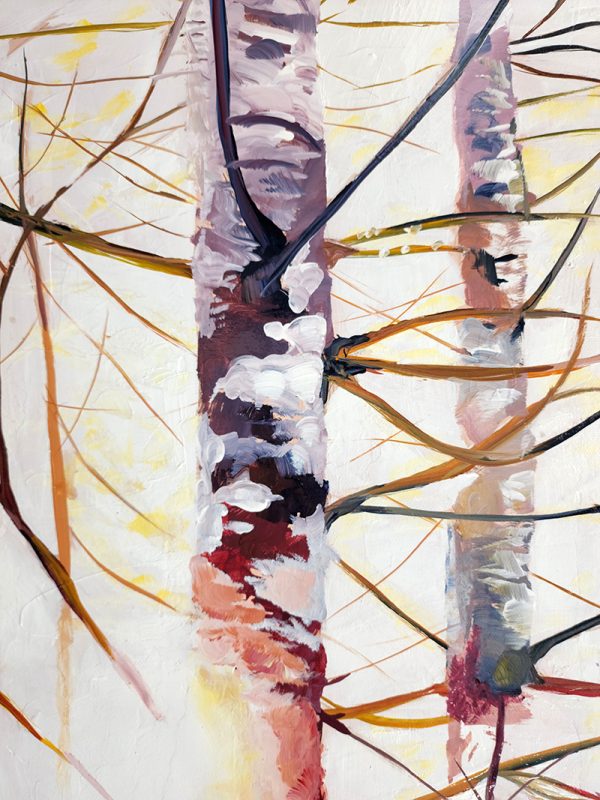 In contrast, this iteration is more detailed and more refined, painted with small brushes to show the many crisscrossing branches and twigs.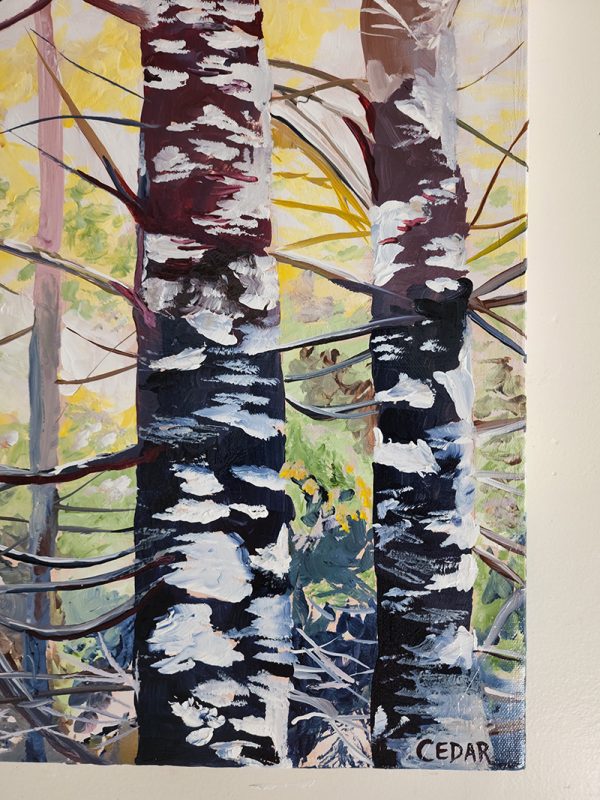 One of my favorite things to observe is the sun coming through the branches of trees in the forest, when it is directly behind the edge of a tree trunk.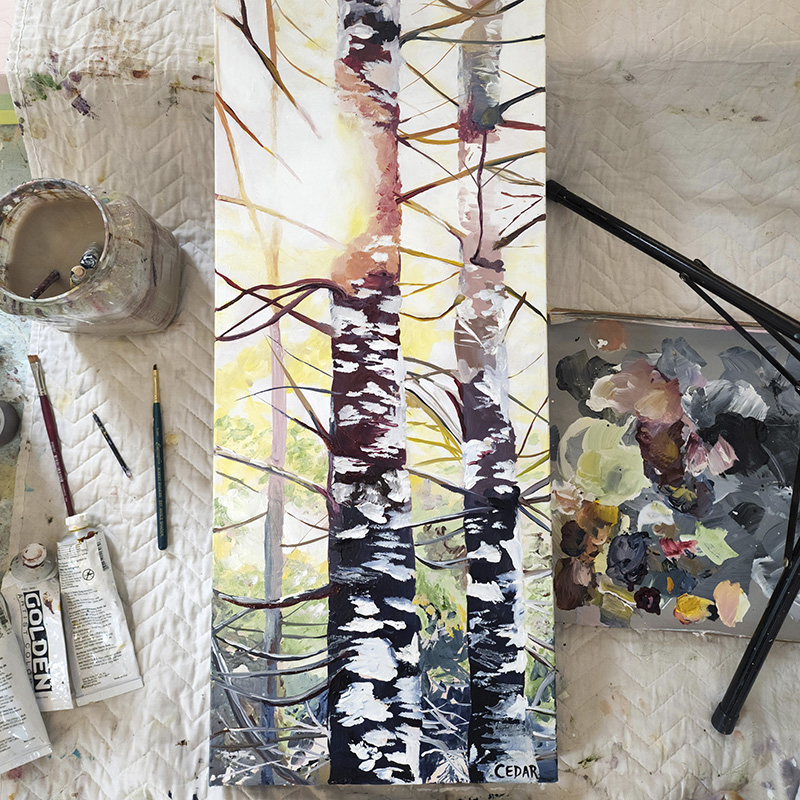 The powerful light glowing around the edge of the tree makes it visually disappear into the light.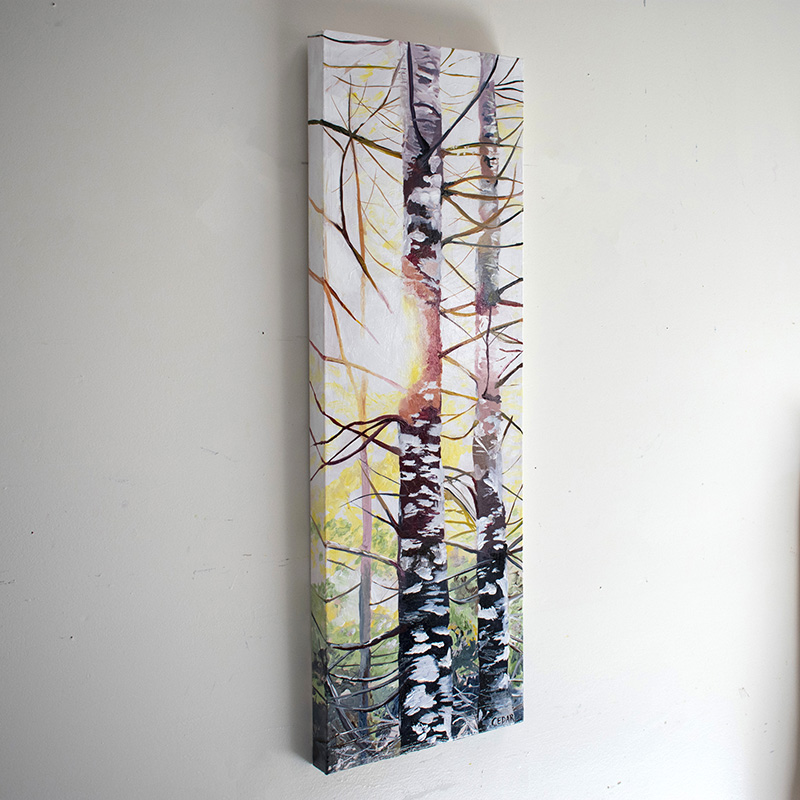 The smaller branches back-lit by the sun are lit up so brightly that they shine white.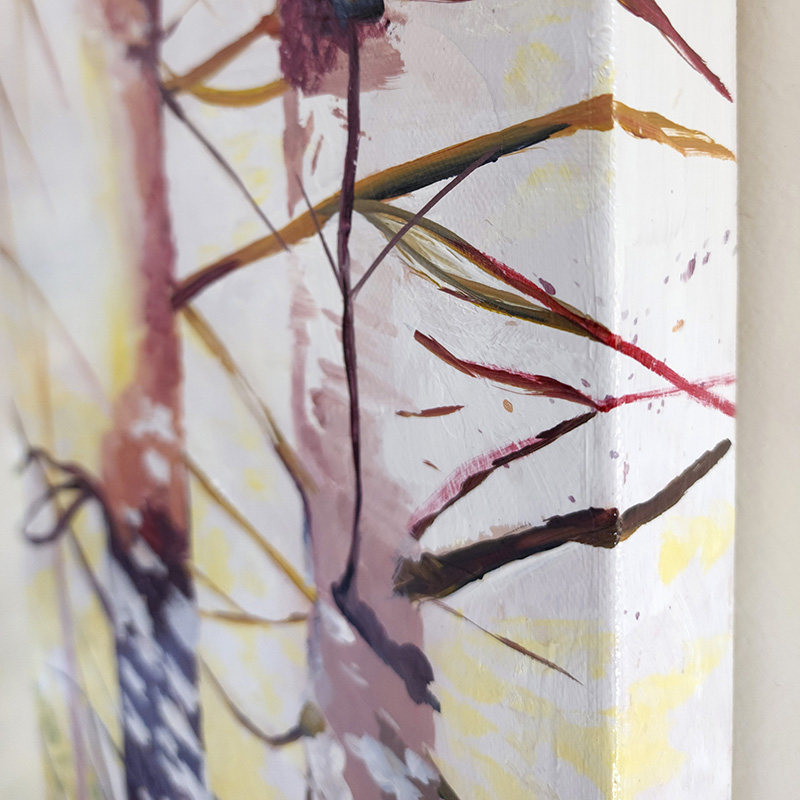 This painting is golden and warm, the yellow in the background creating a pleasing contrast against the cool lavender-gray of the tree trunks.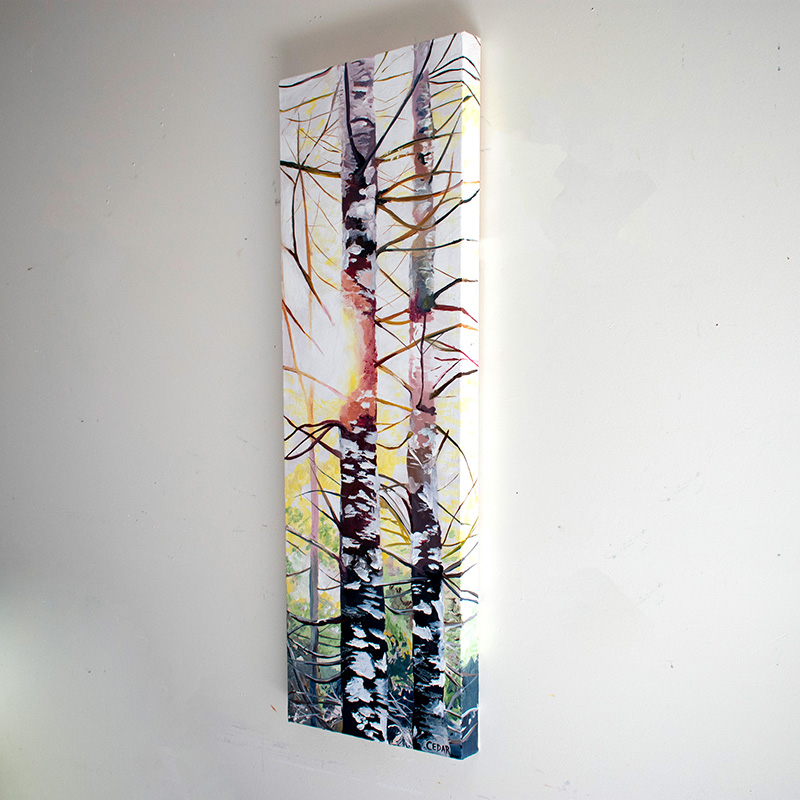 The small branches form interesting geometric shapes in the negative spaces between them.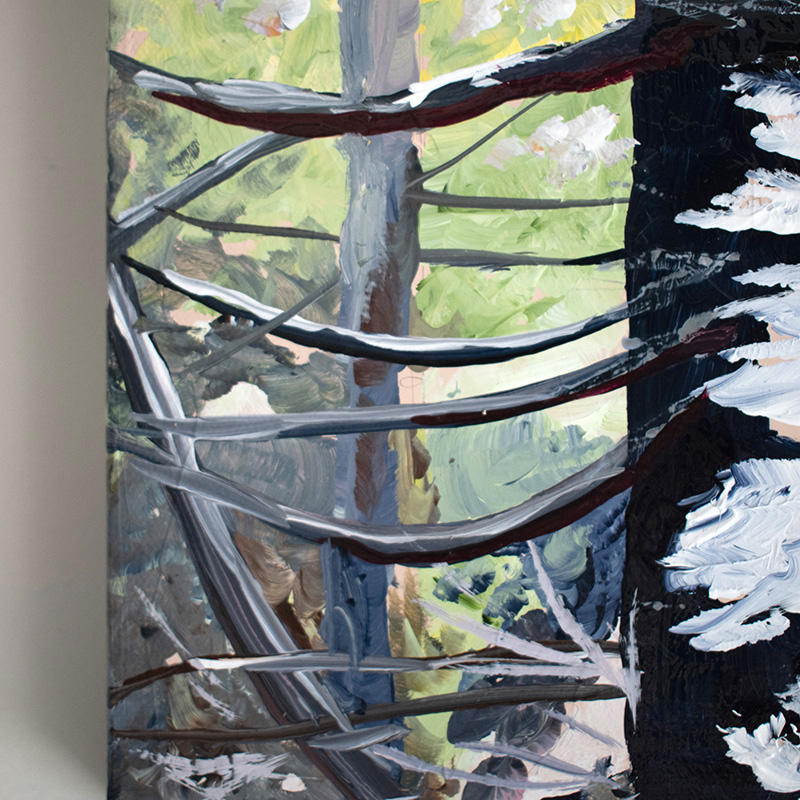 The vertical format of this painting makes it perfect to hang on a narrow wall as an elegant statement piece. It will bring a joyful, sunny feeling to any room.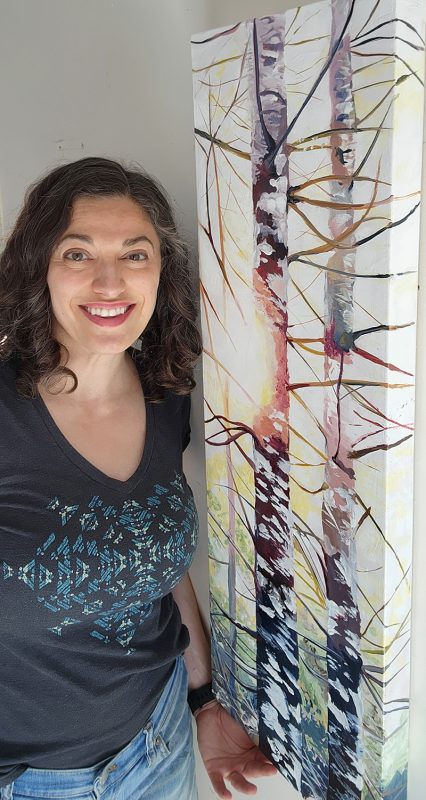 Contact me if you're interested in the original or a print of this painting!