This vertical format highly textured oil painting is called "Branches Glowing."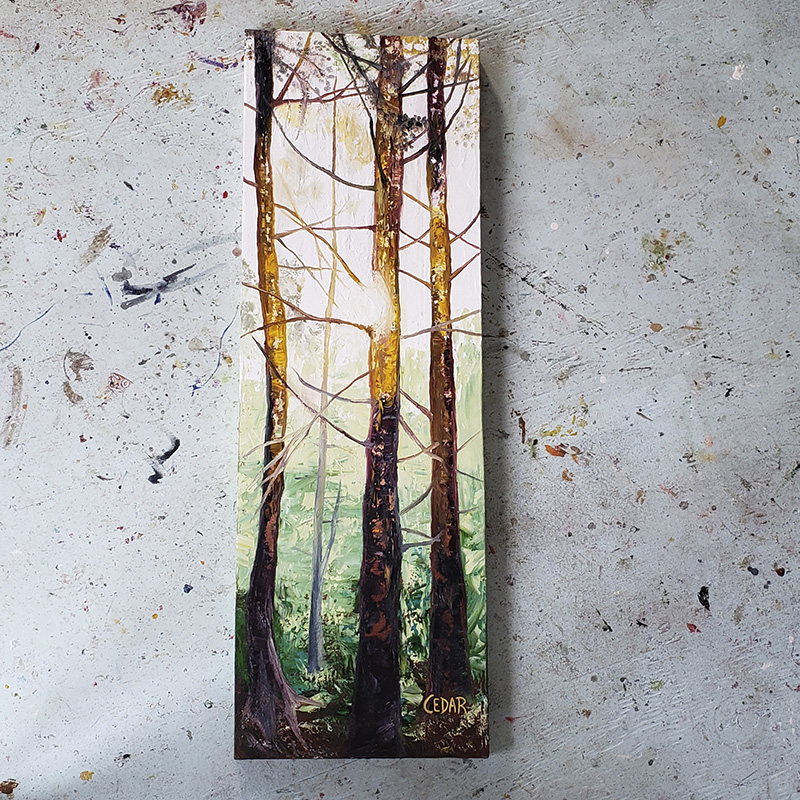 A piercing sun peeks around the edge of the tree trunk, creating a circle of golden light on the rough bark of the three trees.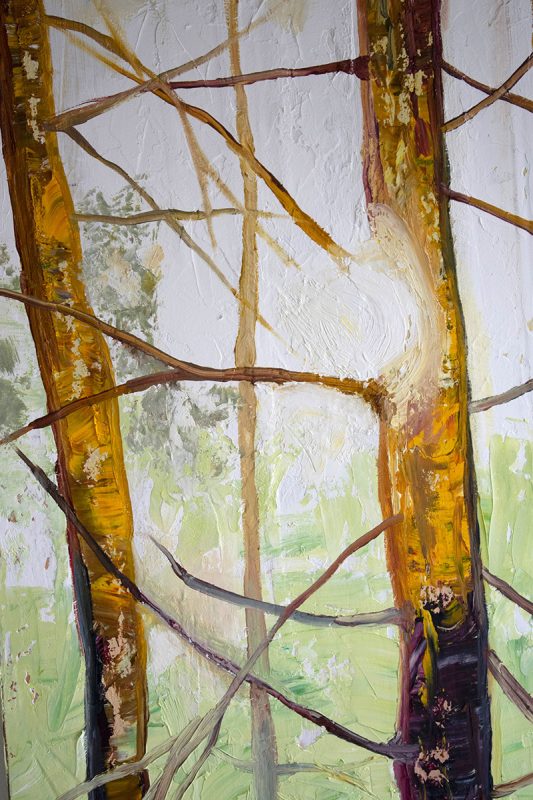 This painting shares a similar color palette with my painting "Jungle Glow." The open space behind the trees glows with white light. The areas lit up by the bright sunshine are gold with hints of reddish brown, while pops of jewel-like emerald green fill the forest floor and the subtle hints of forest in the background, and the deepest shadows contain a rich purple.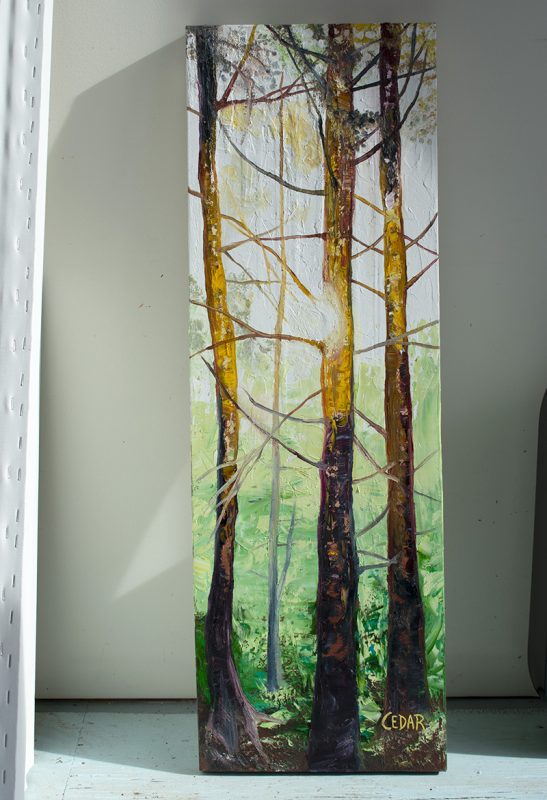 I used cold wax applied with palette knives to build up a very rough, thick texture across the whole painting. In person, seeing the texture up close adds another level to enjoying this art.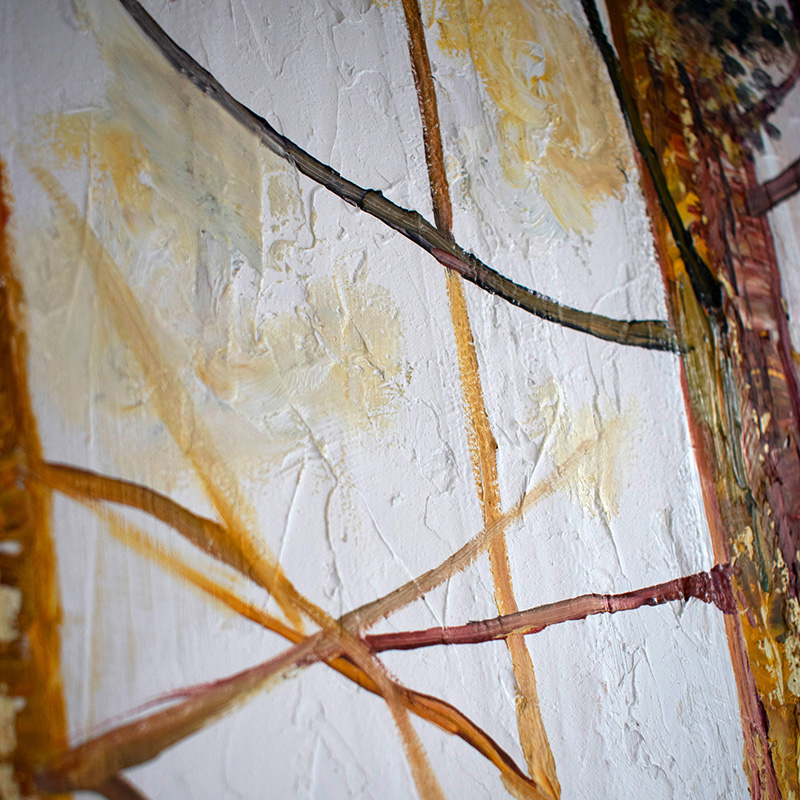 The painting glows gently on the wall. It's like looking out a window into a quiet forest.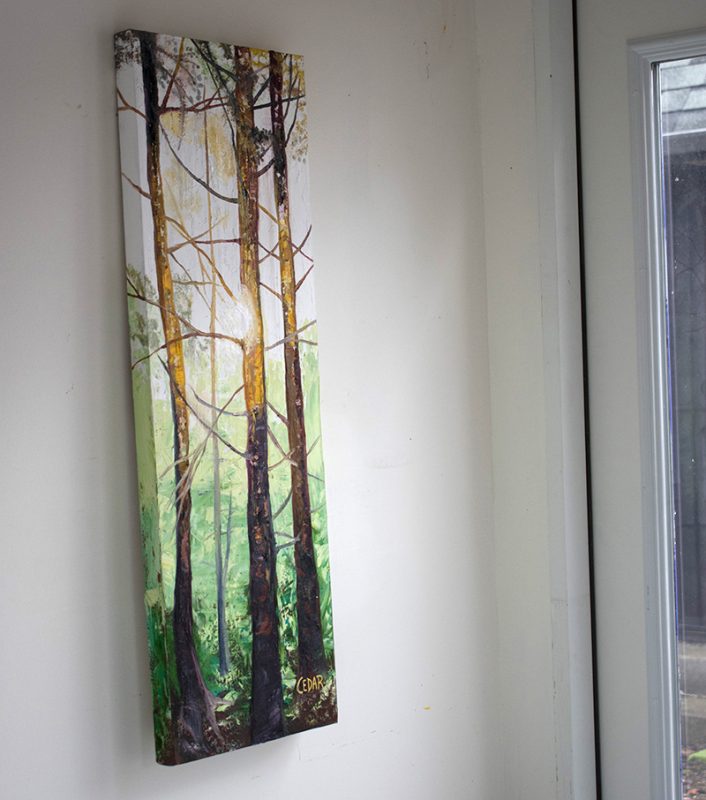 The thick textured colors wrap around the edges of the canvas.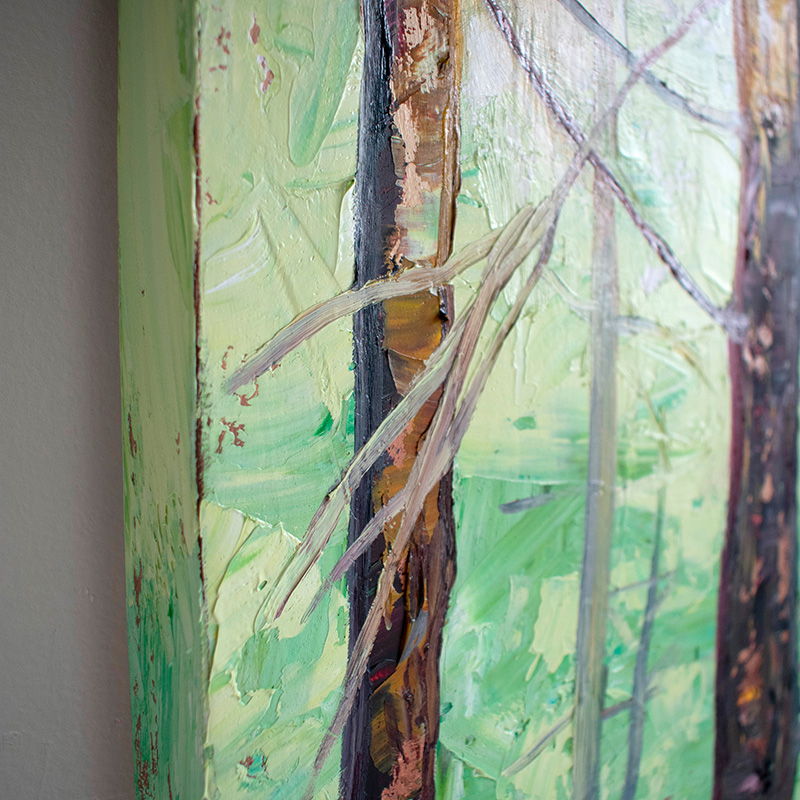 My inspiration for this painting came from a recent hike in the Oregon woods. The crisscrossed tree branches create interesting geometric shapes.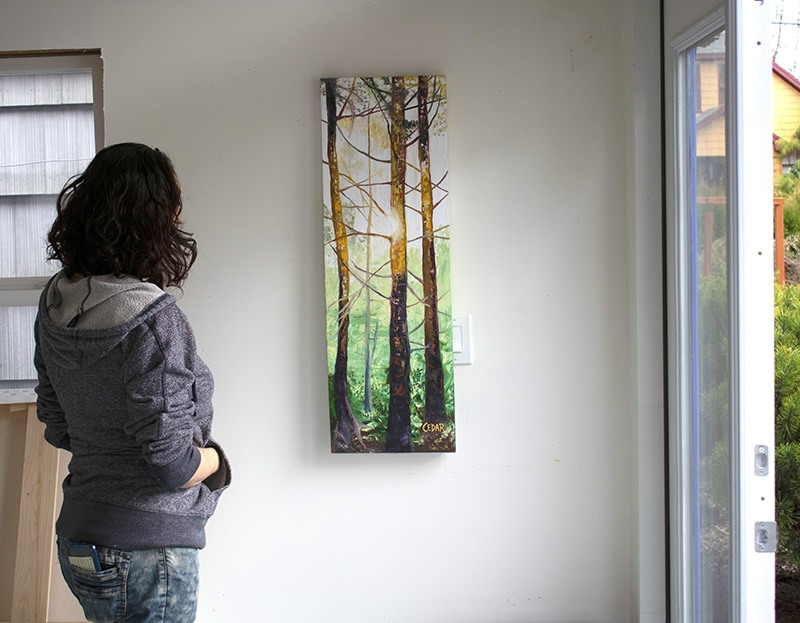 Because of its dramatic vertical format, 3′ tall, this painting works well when hung on a narrow wall!