The Art By Cedar Spring Sale is fast approaching!
The dates are May 8-14.
For weeks now I've been working on multiple works in progress all at once–starting new paintings and letting them dry before their next stages, then moving on to work on others.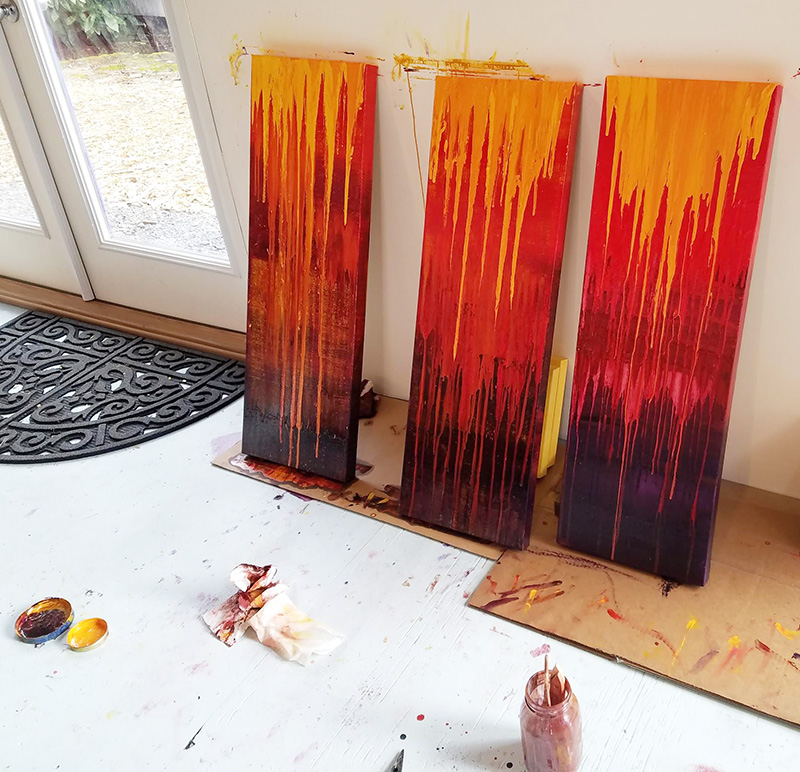 I will be completing as many of these beautiful Lotus paintings as I can, right up until the day the sale opens to the public!
I love how events like this give me the extra boost of motivation to put more hours in and tap deep into my creativity. I'm in art-studio-flow-mode. We will see how many I get done! Can't wait to show you. Stay tuned…