Here is "Easy Growth."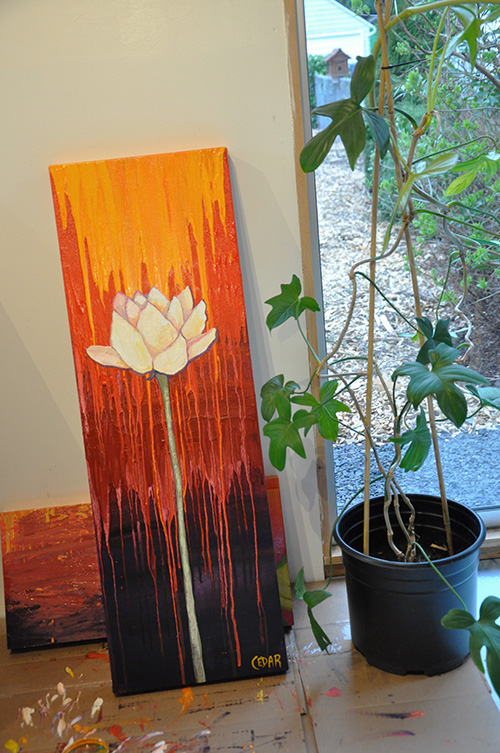 The title refers to the effortless and graceful lotus flower. It just rises up out of the darkness into the yellow-orange light.
The flower's thick paint texture and bright white petals stand out on top of the abstract background.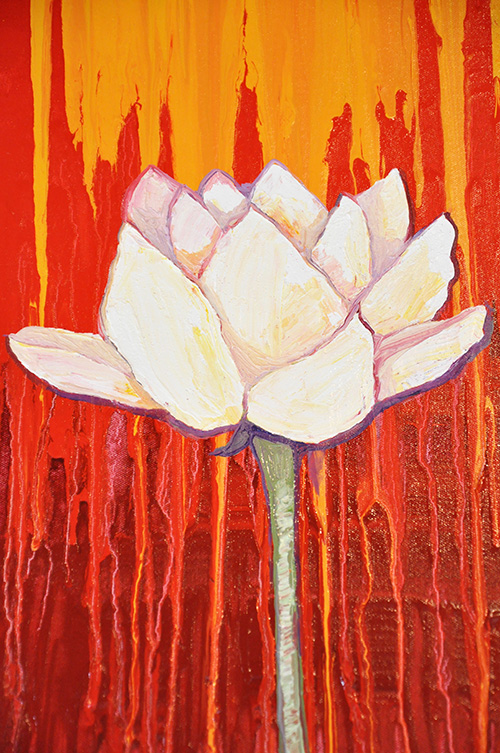 The background is full of interesting details–rivulets of color travel downwards, reminiscent of plant roots.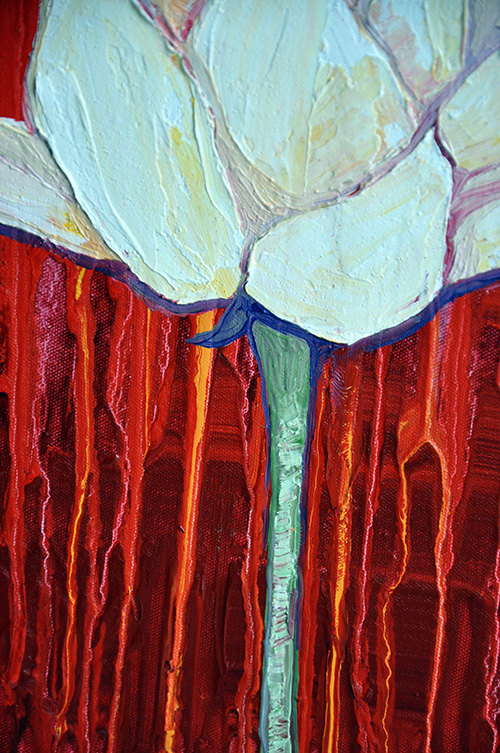 The whole background is pulling downwards–the warm, saturated colors gradually shifting darker and darker as they seep towards the bottom of the canvas.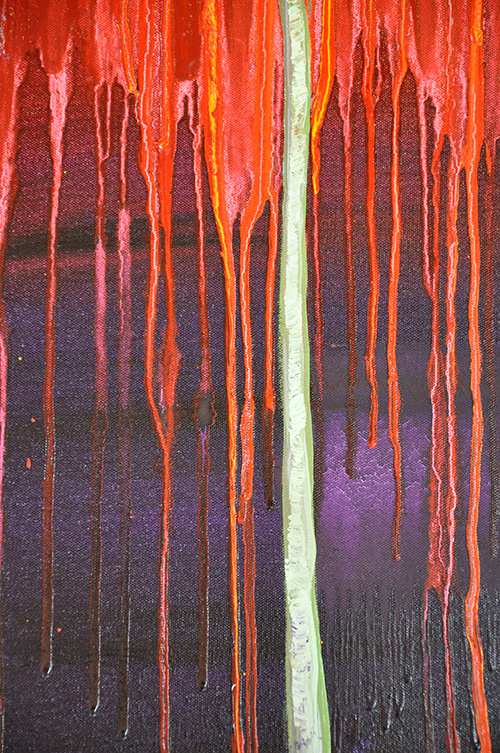 And the flower grows upwards, smoothly and with ease.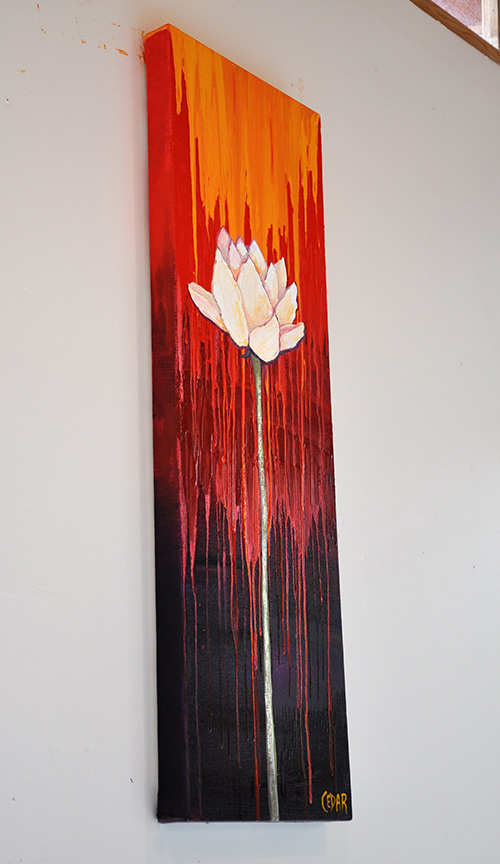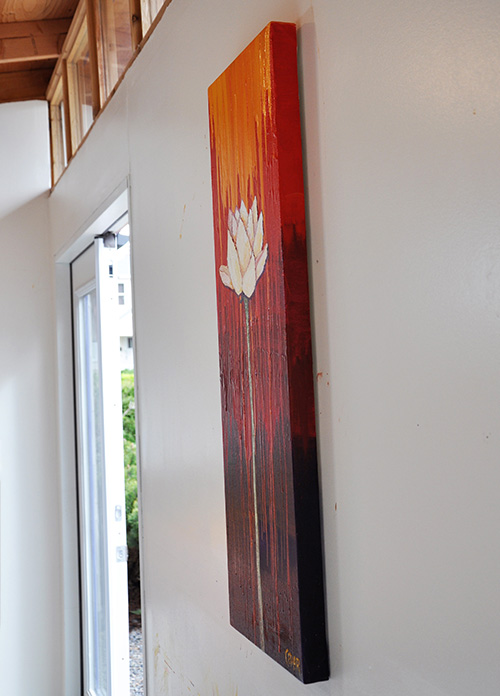 The deep edges of this piece contribute to the elegance of the image.